Italian Food
In pictures: La Cucina's Italian feast with wine pairings, curated by chef Ishika Konar
Indulge in lip-smacking courses at the Hyatt Regency's Italian restaurant — on till September 18
By
Aatreyee Mohanta
| Published 12.09.22, 06:49 PM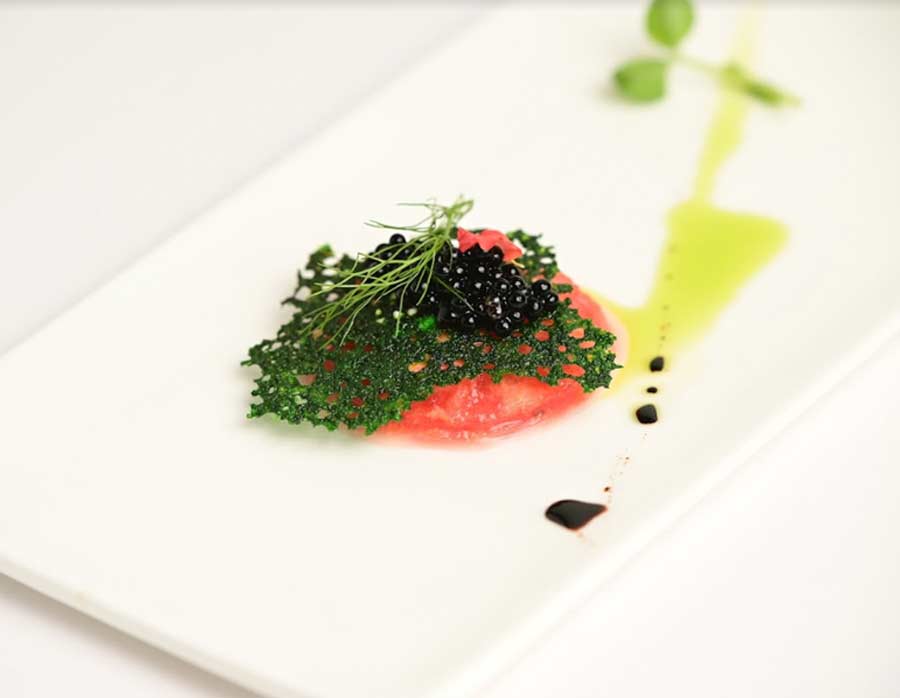 Start the meal with a refreshing watermelon carpaccio with smoked yoghurt and baby seedlings. The sweetness from the watermelon complements the smokey yoghurt to create the perfect balance of flavours. This dish will help cleanse your palate for the mesmerising creations ahead
All images by Hyatt Regency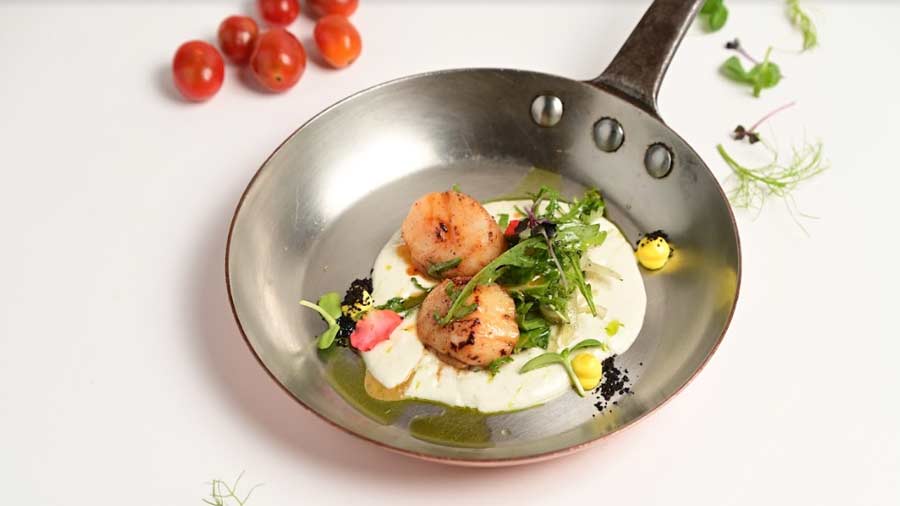 Enjoy a glass of Villa Antinori Bianco Toscana — a full-bodied Tuscan red, which is fermented and aged in the Antinori family estates — with the pan-seared king scallop. With a coconut and lemongrass emulsion and a freshly tossed fennel and baby rocket salad, this dish is a winner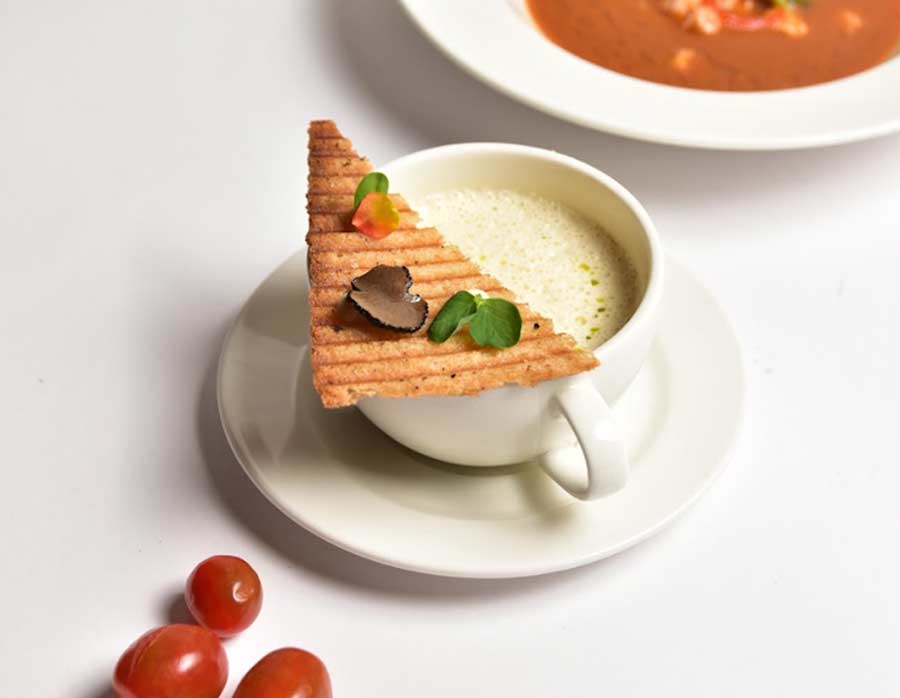 The truffle-infused cauliflower cappuccino is like a hug in a cup. The woody flavours of the truffle pair perfectly with the earthy notes of the cauliflower. Served with crunchy toast, the textures will make you fall in love with this dish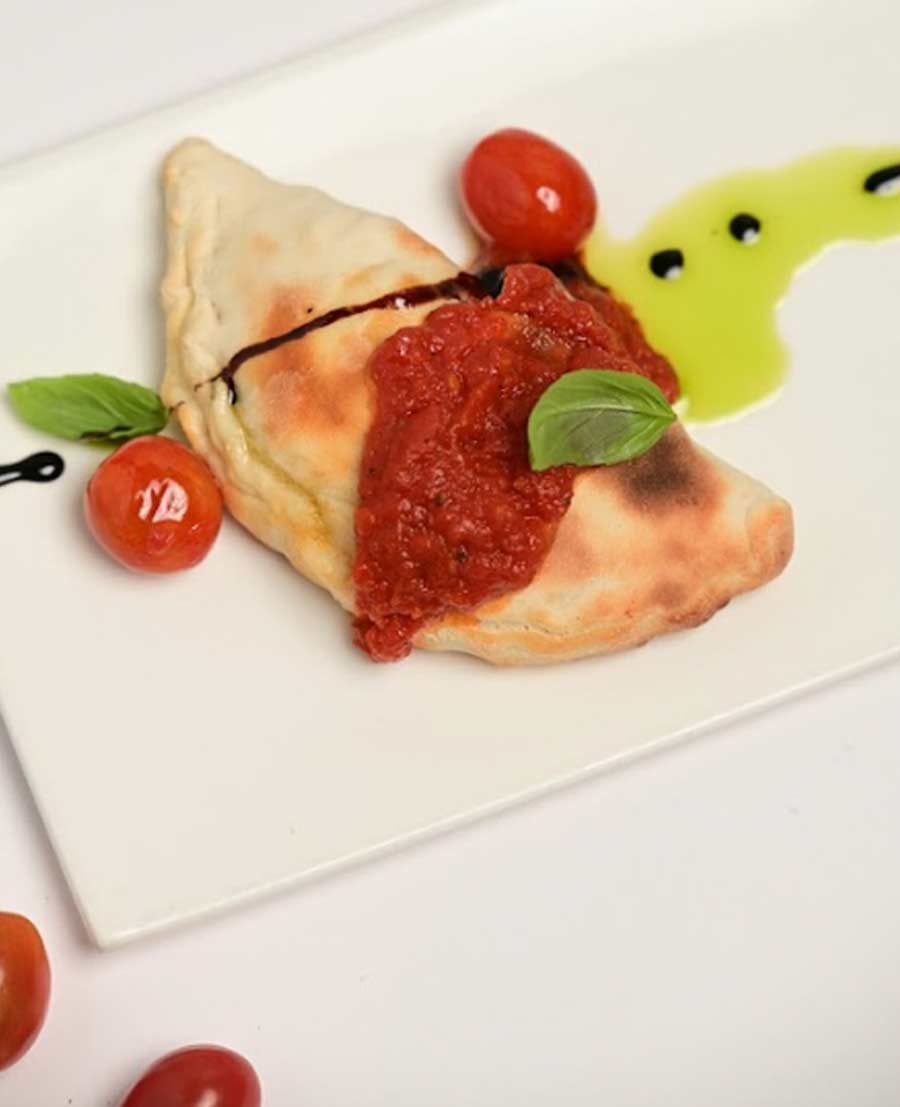 Paired with Folonari Chianti Classico from north Italy, enjoy a warm freshly baked calzone. Made with hand-rolled thin crust dough, pick between the chef's curated traditional Italian ratatouille or lamb bolognese with mozzarella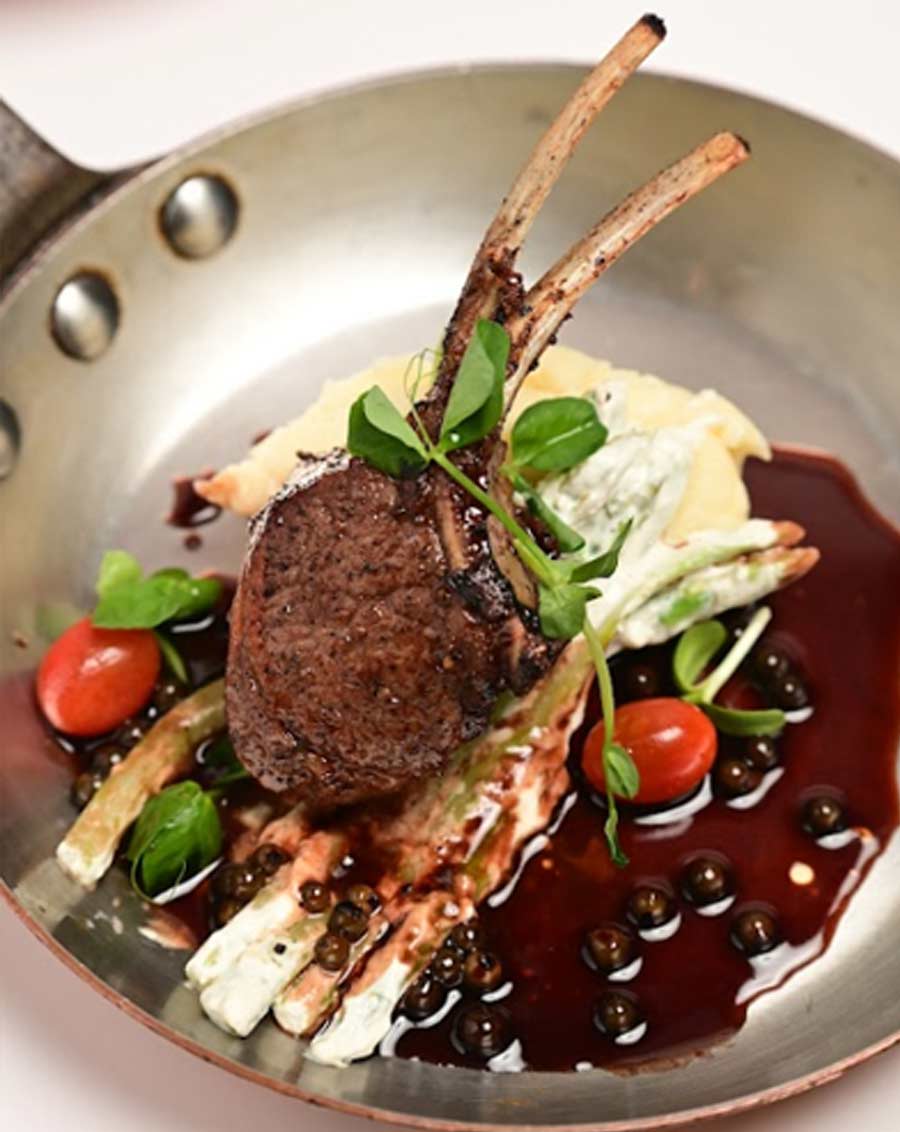 Let's jump into the mains now. Paired with Antinori Peppoli Chianti Classico from the Chianti Classico territory (which typically has floral and fruity aromas), the grilled New Zealand lamb chop is a meat lover's delight. Served with green peppercorn jus, sour mash and an asparagus contessa, the freshness balances out the umami of the meat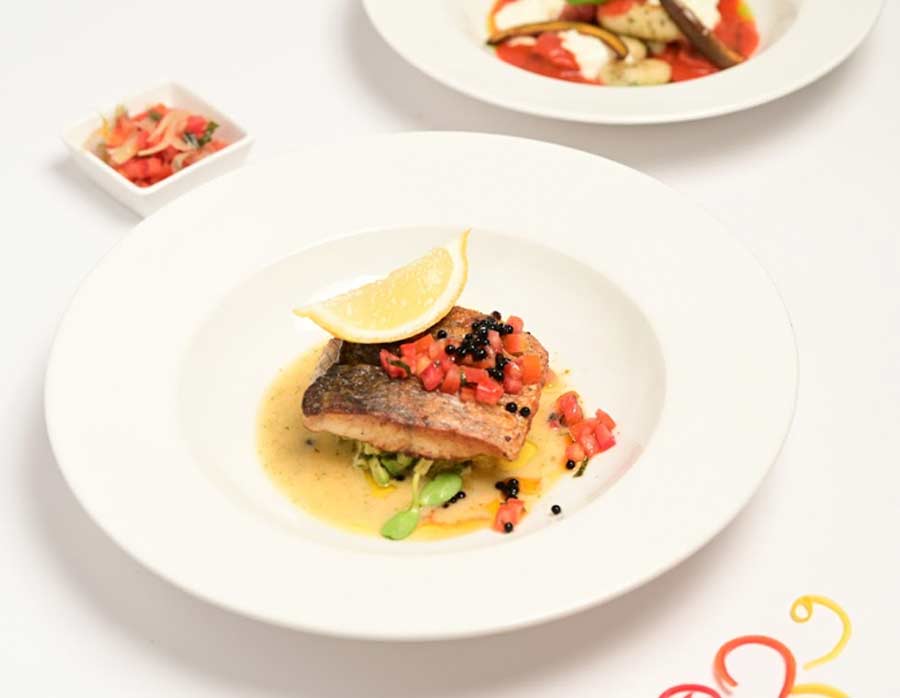 If you love fish, go for the thyme-baked sea bass with a lime-herbed beurre blanc. The heirloom tomato tartare, ruby grapefruit and avocado help balance out the richness of the butter in the beurre blanc. The skin is crispy while the fish is flaky, it's a symphony of flavours and textures.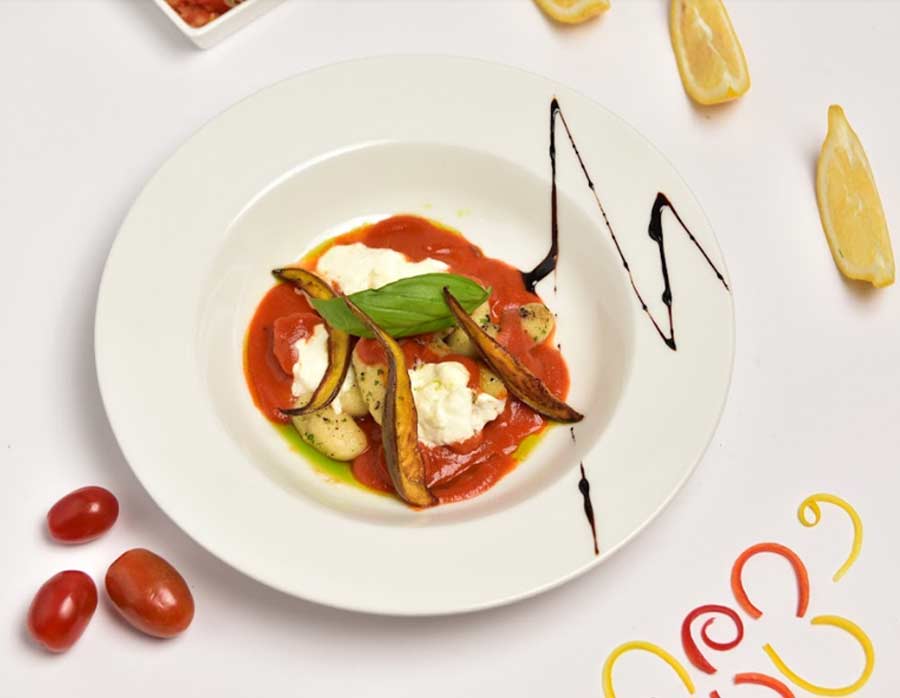 Warm, chewy and delightful — the sweet potato gnocchi served with a warm tomato coulis and fresh buffalo mozzarella is a real treat. The gnocchi has a great bite, while the classic Italian flavours of tomato and mozzarella add the tang and oomph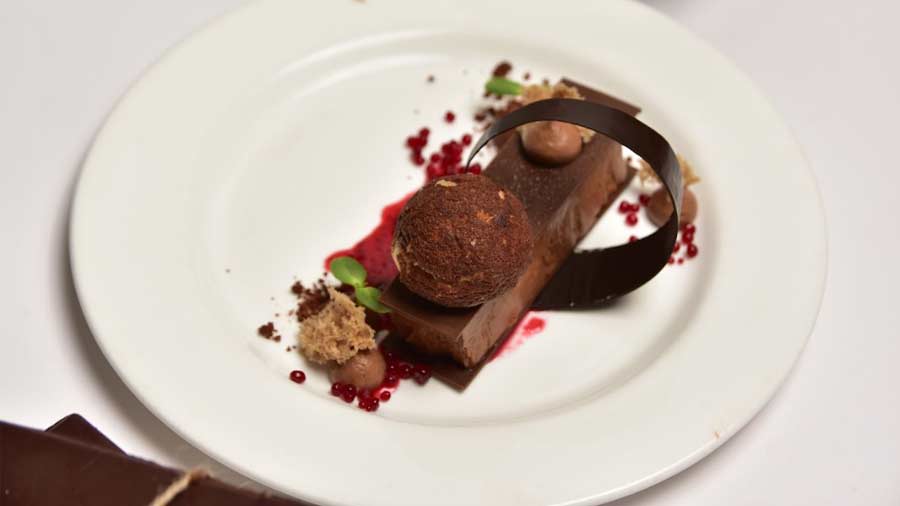 End the meal with a decadent chocolate mille-feuille with a hazelnut praline choux. The chocolate is perfectly balanced with raspberry caviar, which pops in your mouth. With salted caramel and a whipped ganache, this dessert is heaven in a morsel paired with the Cavicchioli Rose from Emilia-Romagna, Italy and made from Lambrusco. The dinner is priced at Rs 5,000 (plus taxes).