Kashmiri hospitality and cuisine is world renowned, and the culture of 'wazwan' is unmatched. However, popular knowledge mostly does not go beyond the Kashmiri Aloo Dum and Rogan Josh. Changing this notion is the Kashmir in Bengal festival that celebrates the rich food culture of the valley that is inspired by dishes from the kitchens of Kashmiri Pandits, Muslims from Samarkand and even the Buddhist monks of Ladakh.
"My goal is to rightfully present the intricacies of Kashmiri cuisine with the rest of the world. Through this pop-up, I plan on touring select hotels across the country and bring in the taste of Kashmir to those cities," said Ravi Sharma, demi chef, Vivanta Dal View.
The Telegraph gets you the faves from the a la carte menu that's on for lunch and dinner till January 22.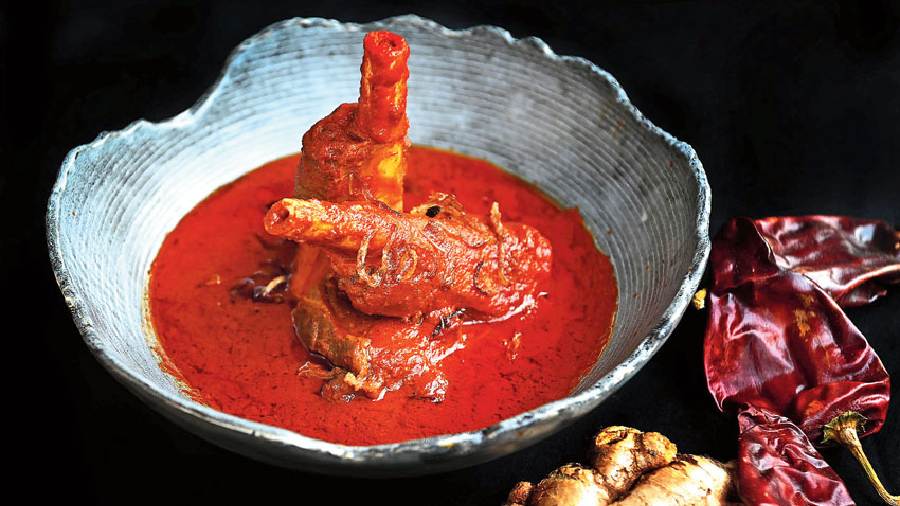 Rogan Josh: No Kashmiri meal is complete without this decadent mutton gravy that has the goodness of ginger, spices, yoghurt, saffron and Kashmiri red chillies.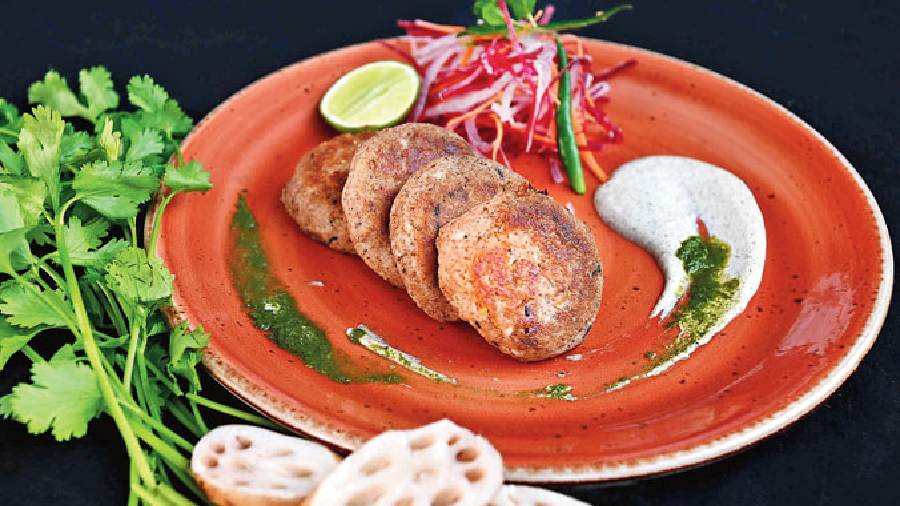 Nadru Ke Kebab: Lotus stem is a big part of Kashmiri vegetarian cuisine and we absolutely loved this mashed lotus stem spicy kebab that was served with a creamy walnut chutney.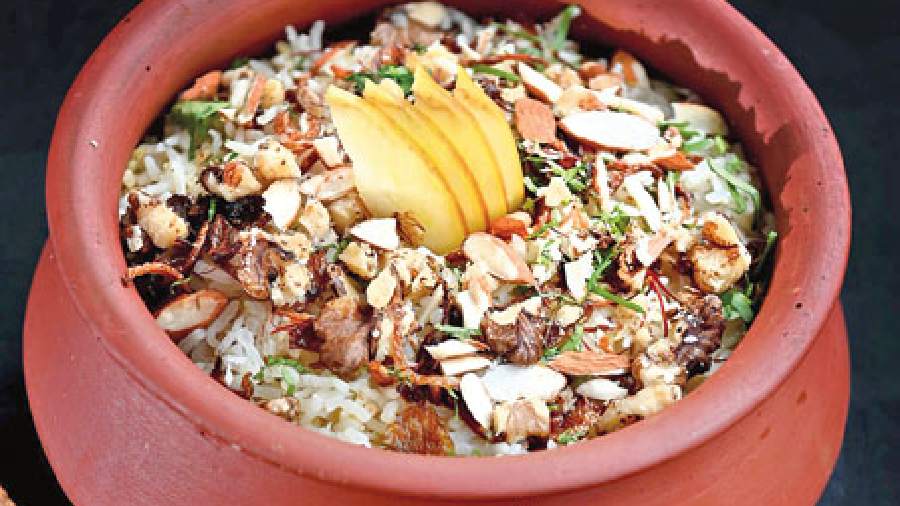 Veg Kashmiri Pulao: The aromatic waft of saffron and spices rule this pulao. Topped with fennel, caraway seeds, dry fruits and apples, you'll love digging into this rich rice preparation.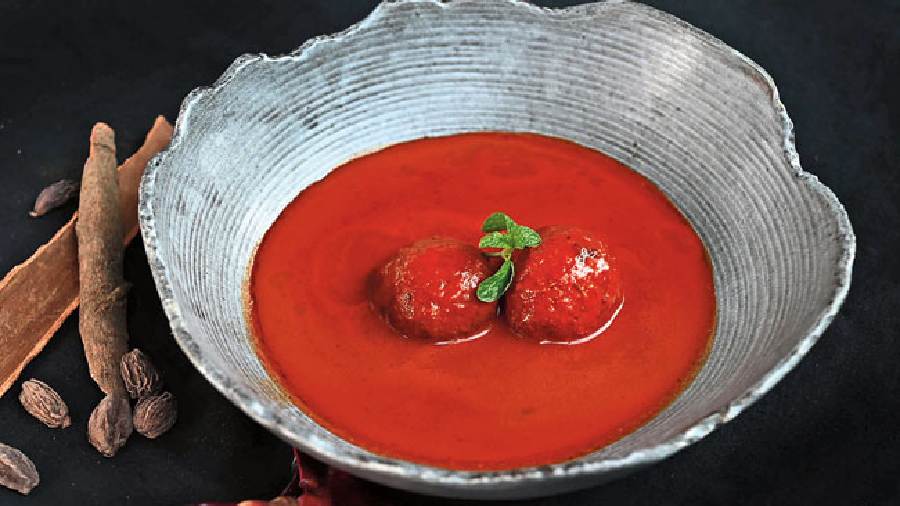 Lamb Rista: A rista is a special meatball that is crafted by thoroughly pounding lamb chunks under a wooden small log, to create a paste that is then boiled in broth to create a ball. The yoghurt, saffron and chillibased gravy is soaked up well by the dumpling.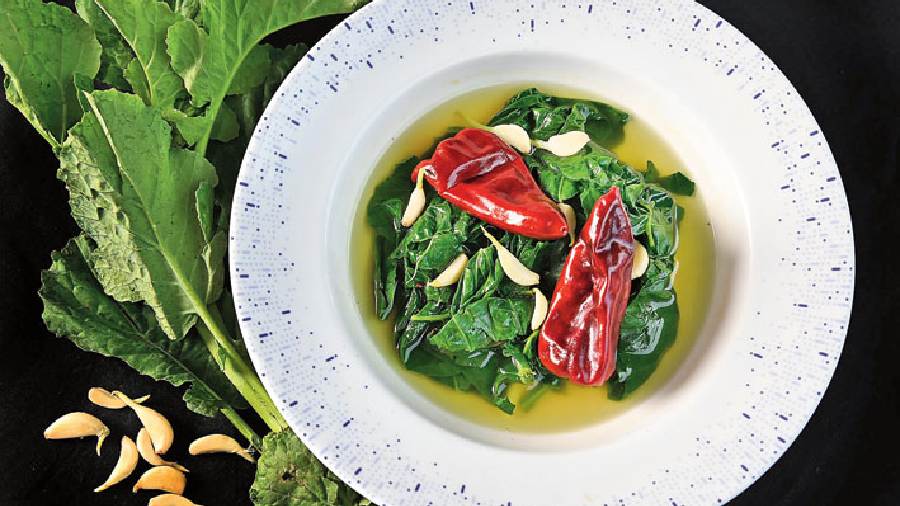 Haak: Similar to spinach, haak is a thicker type of green that is cooked with simple ingredients such as garlic, Kashmiri red chillies and mustard oil. It's a local fave.
Pictures: B. Halder