JW Marriott Kolkata is creating the right buzz with their food pop-ups and the one that we recently reviewed and loved was by Chef Laongdao Tohkhot, who is fondly known as Chef Aong. She had come all the way from Phulay Bay, a Ritz Carlton Reserve — Krabi Thailand.
Foodies enjoyed the quintessential flavours of Southern Thai Culinary at the pop-up, cooked by Chef Aong, paired with delicious cocktails. Her dishes like Yum Som O (fresh pomelo salad with grilled tiger prawns), Hor Mok Pla (steamed fish cake Thai-style, kaffir lime leaf, curry paste, coconut milk) and Tom Yum Goong (traditional spicy sour soup, white prawns, straw mushrooms, lemongrass) stood out the most.
"Keeping up with the trend of the country's changing food preferences, we at JW Marriott Kolkata constantly strive to offer our guests the experience of global cuisine at all times. Hosting Chef Aong is both a pleasure and honour as we continue to showcase and collaborate with culinary maestros across the world. We look forward to hosting more such events for food connoisseurs of the city," said Sumeet Suri, general manager, JW Marriott Kolkata.
Chef Aong was specifically very kicked to be back in India. "This is the first time in Kolkata but years ago I had come to Bangalore. I am loving the vibe of Kolkata. I went to a friend's place and I tried out kebabs, biryani, lamb curry and I loved the masala tea here too," smiled the Thai sous chef.
After polishing off dishes from the menu, we asked her the secret behind championing Thai cuisine and pat came the reply: "Thai food is very good for health because we use fresh ingredients! The key is to use freshly made pastes for the food to be more flavourful," she said.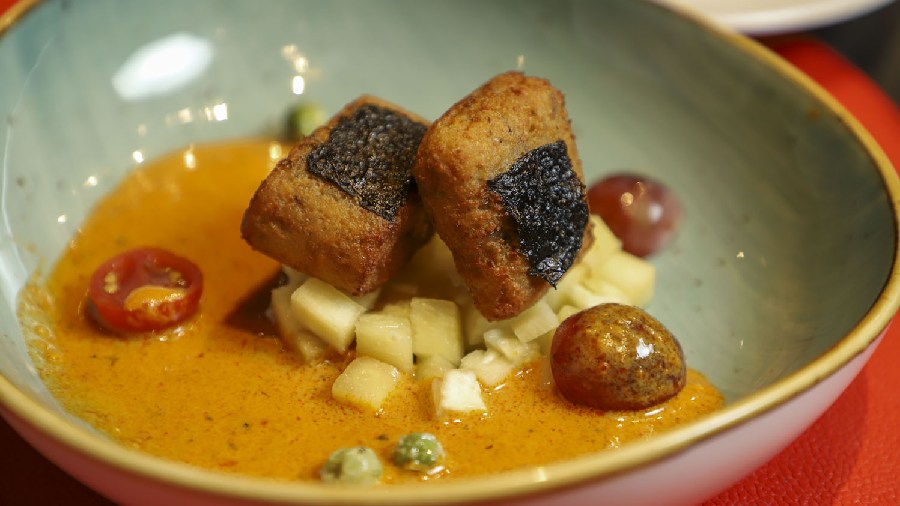 Red Curry Yellow Bean Cake: Yellow bean cake with nori sheet on top and cooked in thick and delicious coconut curry with mild heat got the vegetarians drooling.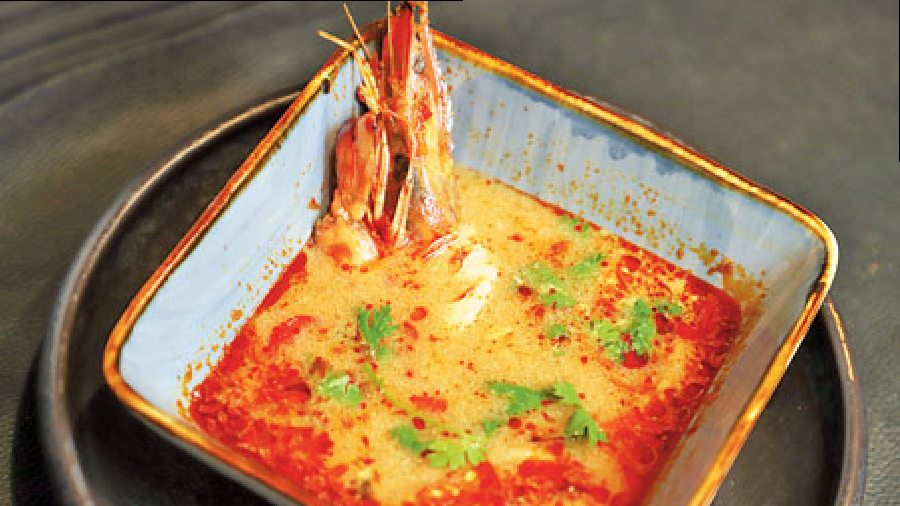 Tom Yum Goong: A super spicy brothy soup, this one had white prawns, spices, coriander, star mushrooms and hint of lemongrass that made it one addictive dish on the menu.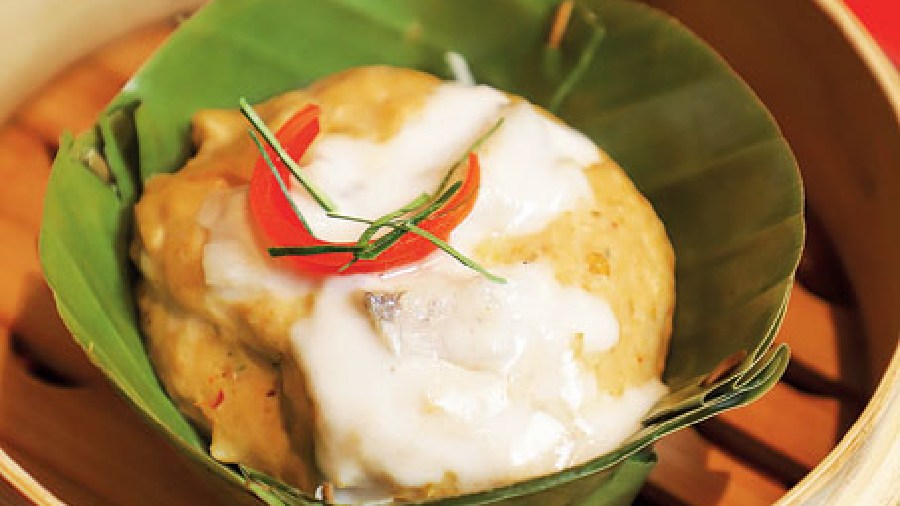 Hor Mok Pla: Minced sea bass is mixed with curry paste and steamed together for almost 10 minutes. It is served with coconut milk and tasted heavenly.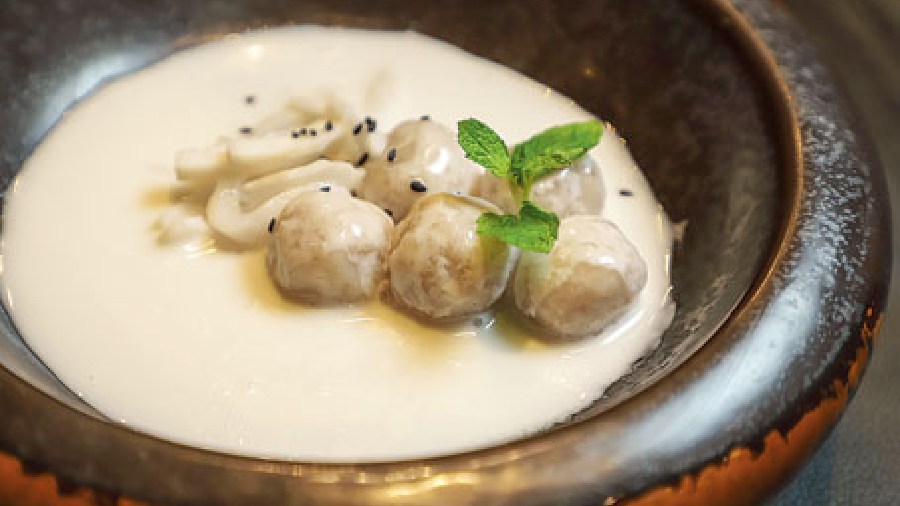 Bua Loy Taro: An unique dish on the menu, this dessert is made with taro balls which are made with soft steamed taro and cooked in coconut milk, topped with sesame seeds.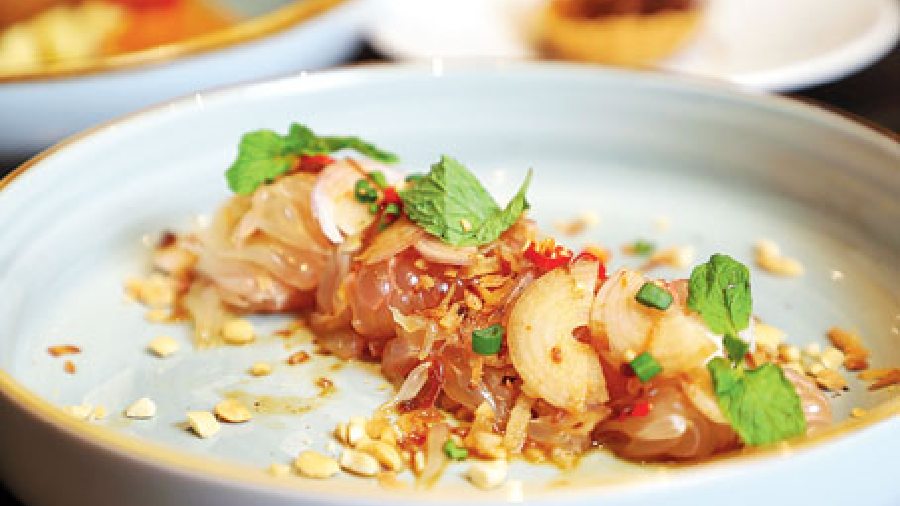 Yum Som O: Made with fresh pomelo, grilled tiger prawns with a mild lime-chilli sauce, this salad has pepper and salt marinated prawns that finely balance the tangy and spicy quotient of the dish.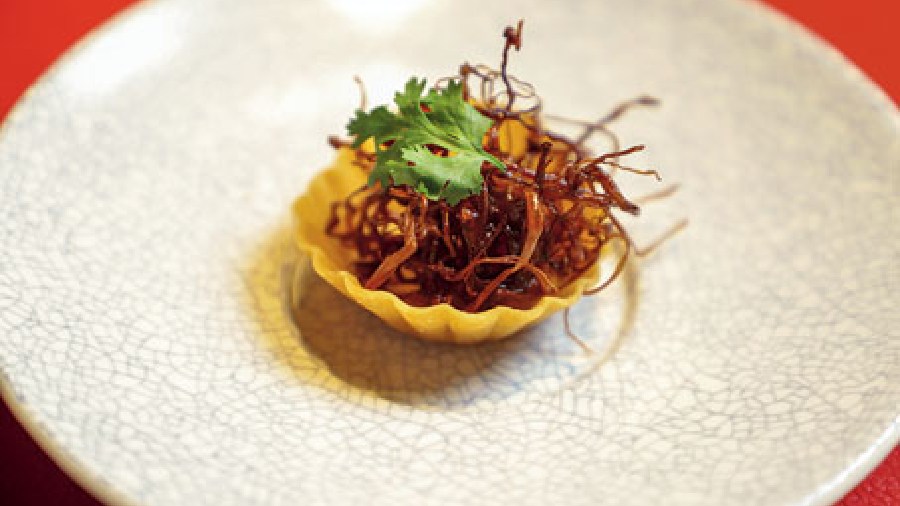 Hed Dad Deaw: "In Thailand, we have a lot of sundried pork and beef but for this one we have a sundried mushroom that feels like mock meat and it's served in a pastry shell," explained the chef while the appetiser was served.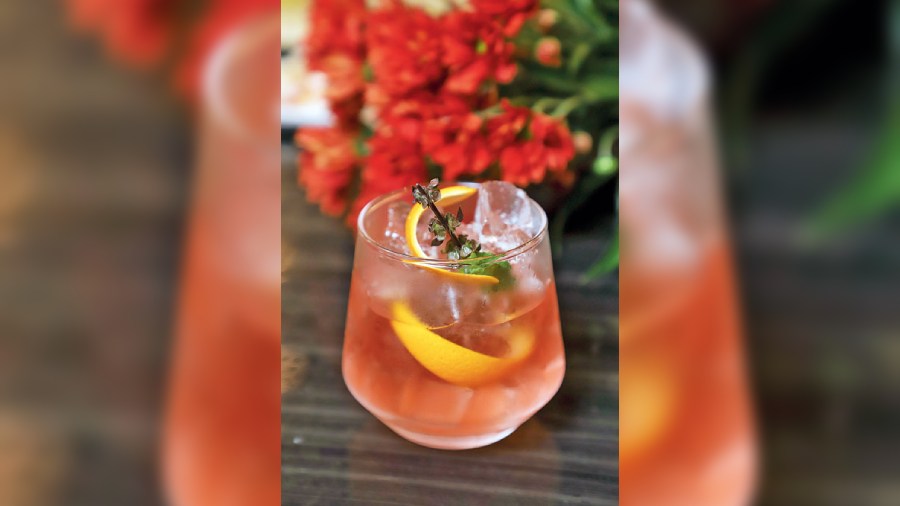 Thai Old Fashioned: Spicy and beautifully aromatic, this yummy cocktail had our heart! Just what you needed to set the mood.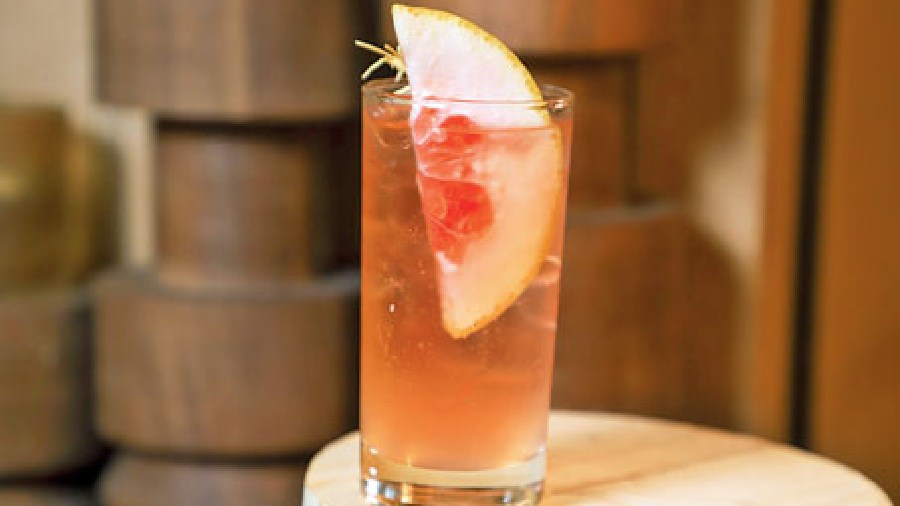 Sabai Sabai Highball: A fine whisky-based cocktail that was, as the bartender said, "easy-drinking, food friendly". It went perfectly with the dishes.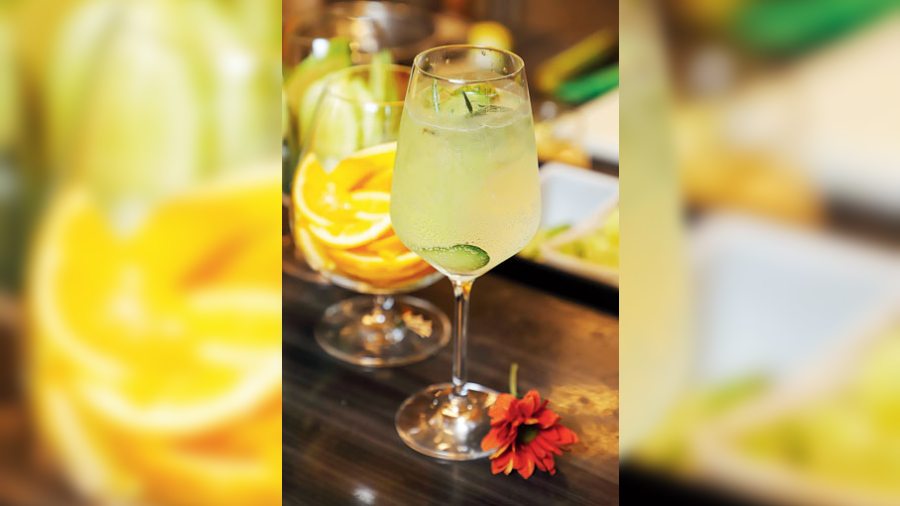 Shin-Ryoku: This refreshing cocktail is an ode to the summers in Japan. It is light and has the freshness of cucumber too.
SPOTTED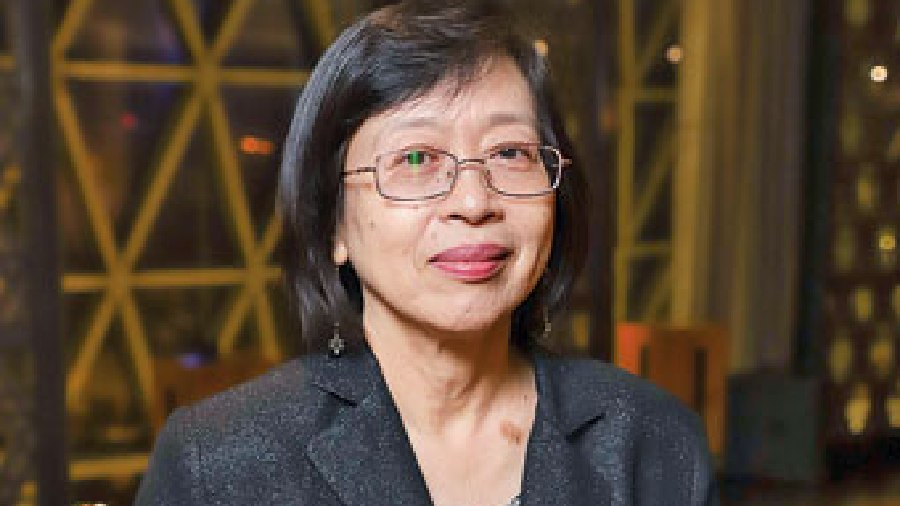 Thai consul general Acharapan Yavaprapas was pleased with the food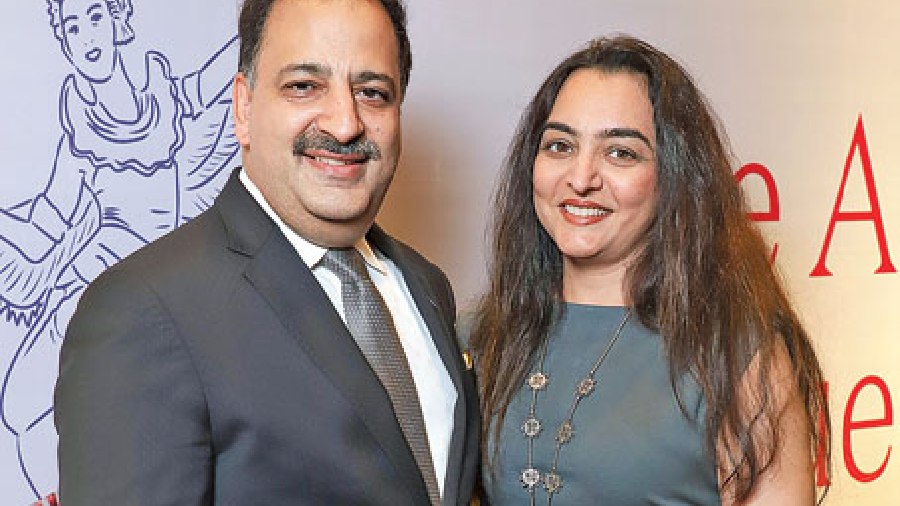 Sumeet Suri, general manager, JW Marriott Kolkata, with wife Roma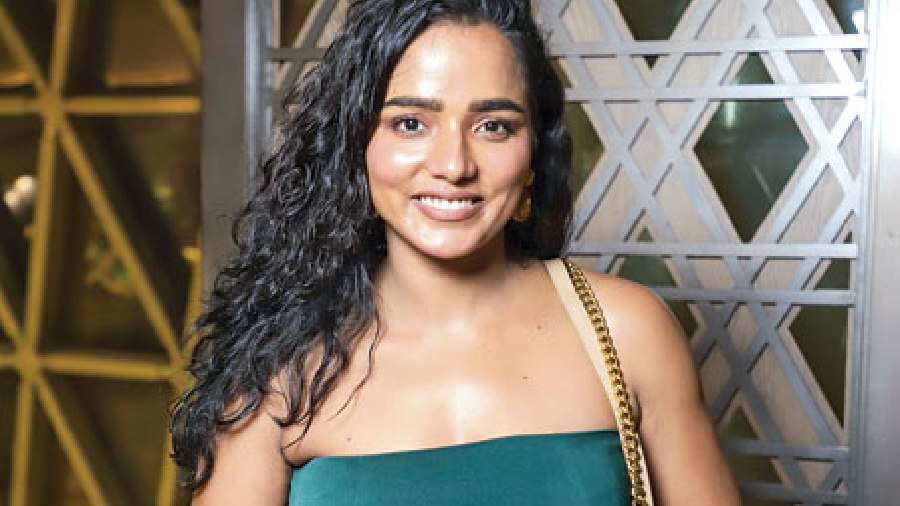 Actress Tuhina Das looked beautiful in an off shoulder emerald dress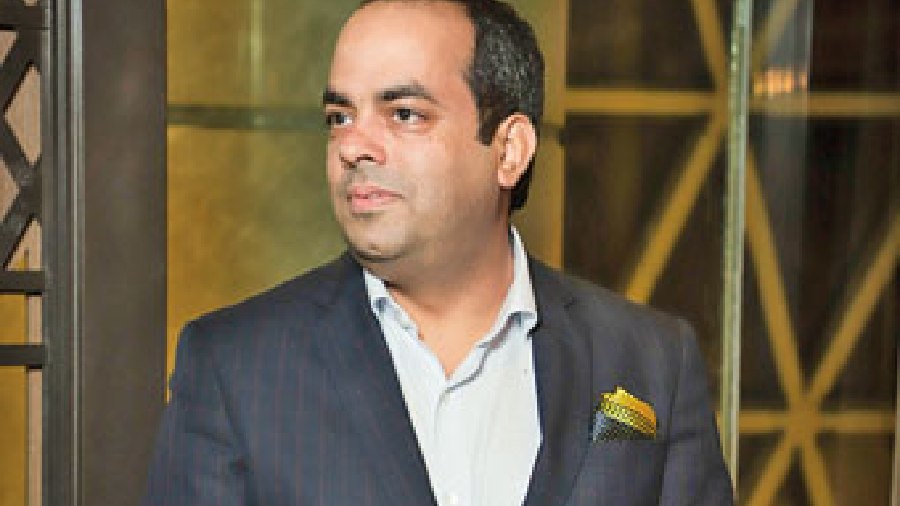 Abhishek Sachdev, former hotel manager of Fairfield by Marriott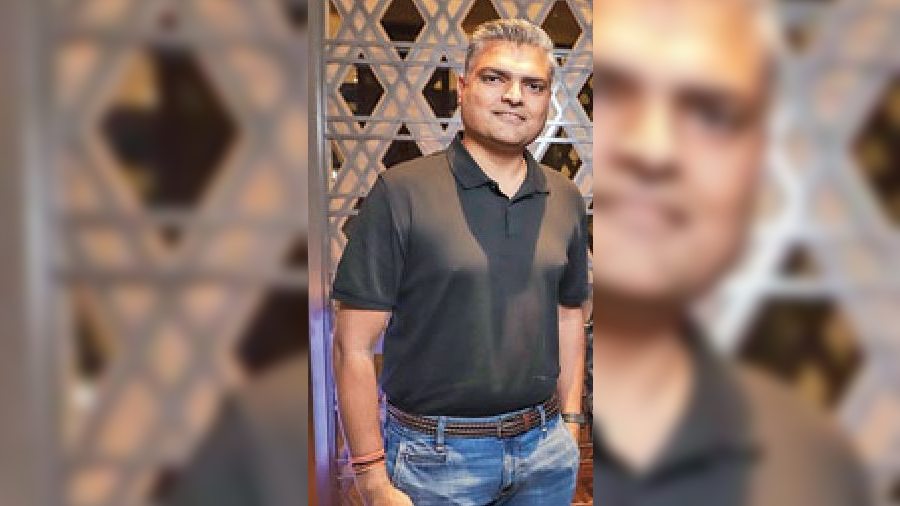 Manoj Jangid, hotel manager of Fairfield by Marriott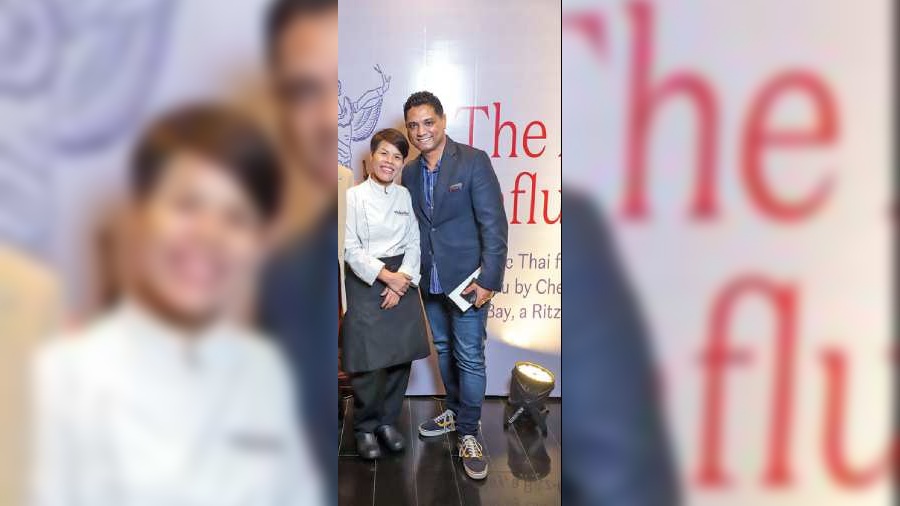 Chef Aong with Vidya Sagar of Phulay Bay, a Ritz Carlton Reserve — Krabi Thailand
Pictures: Rashbehari Das