We walked into Jalsa, the modern Indian restaurant on Ho Chi Minh Sarani, on a weekday afternoon and the restaurant was buzzing to say the least. Jalsa that opened last year has recently turned one  and to mark the milestone they have rolled out a brand new menu comprising around 20 new inclusions.
"Kolkata has showered us with a lot of love. We had a great year where our guests welcomed our dishes and we have guests who have visited us more than seven-eight times because they love the food. To offer them something, we thought it was the right time to roll out a new menu. Like always our focus is on the quantity of the dish and exquisite ingredients so that our diners can remember the meal and come back," said Harsh Sonthalia, co-owner Jalsa.
Peeli Mirch Paneer Tikka, Tomatillo Murgh Makhni, Kabul ke Kulche, Mahi Kalimirch, Bemisaal Broccoli Ke Tuk, Molten Peak and Jalsa-e-Kulfi are some of the highlights of the menu that you can pair with few new cocktails too!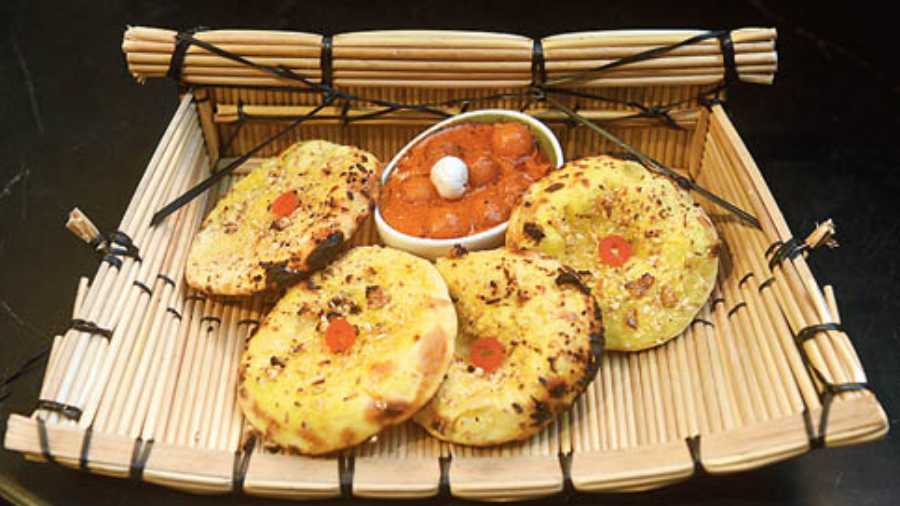 Kabul ke Kulche is a gem on the new menu. The handmade kulchas are almost like sweet bread that are made with lots of nuts and saffron so it smells sweet too. This comes with delicious Kashmiri Aloo Dum with fox nuts. A perfect combo. Rs 225
Dhuandhar Lal Murgh Tikka is a tandoor chicken dish that has charcoal-grilled chicken chunks and smoked peppers. The slightly charred chicken lends and amazing smokey taste. Rs 525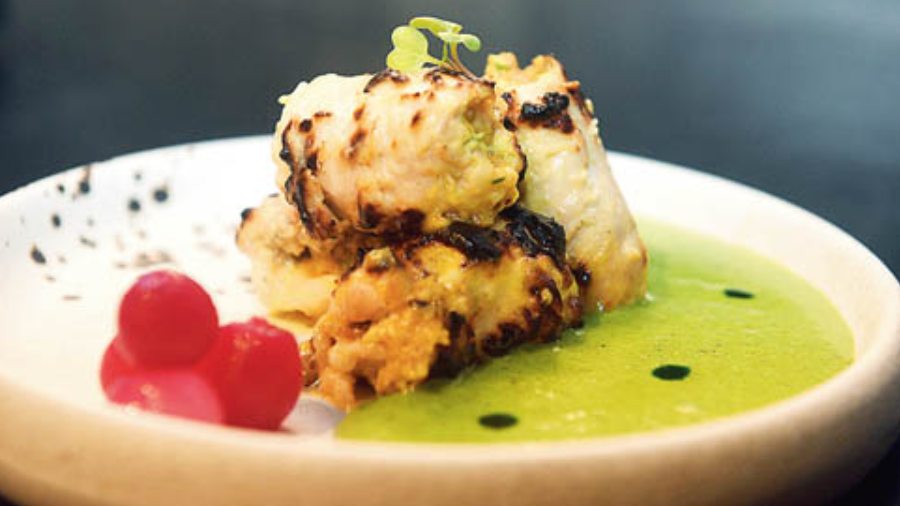 Propagating using more and more exotic ingredients is Tomatillo Murgh Makhni. Soft and perfectly oven-cooked chicken with white marinade are placed on a bed of gravy made with green tomatoes, which are usually used in Mexican cuisine. They have a vegetarian version too. Enjoy it with  Smoked Jalapeno Laccha Paratha.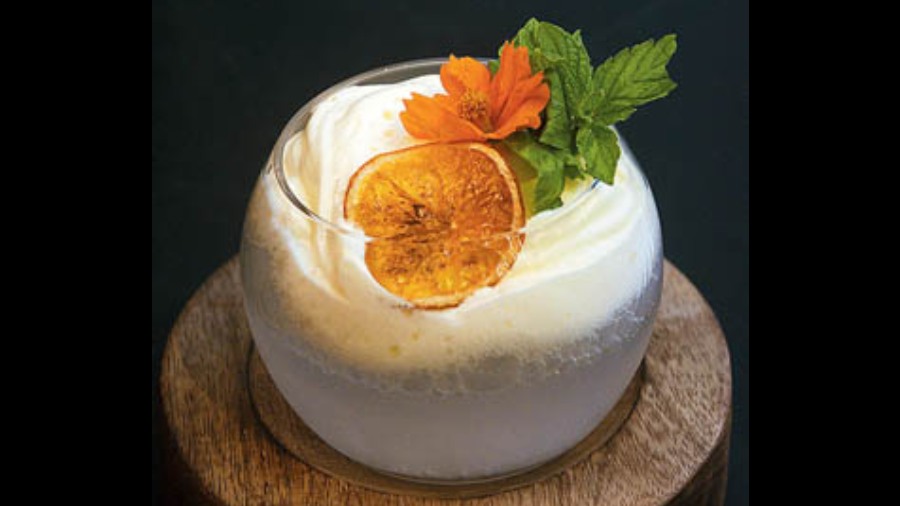 Elderflower Foam with Gin Tonic is nothing like any gin drink you have had before. The actual flavour of the drink lies in the foam itself!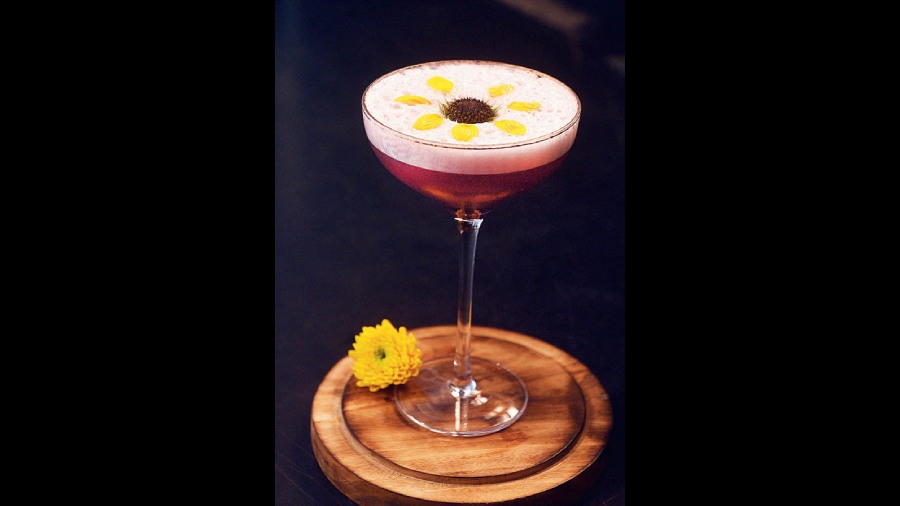 Jamuntini: Made with jamun pulp, egg white, citrus and gin, this cocktail is frothy and served chilled. Enjoy the fruity notes.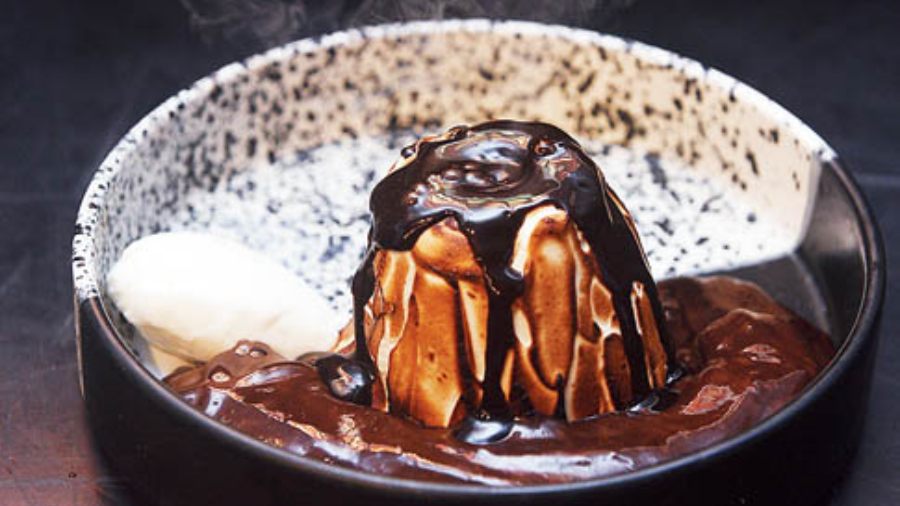 If you want drama on your table, save the best for the end. Molten Peak, a chocolate dessert, not only tastes delish, it emits smoke too, just like an actual volcano!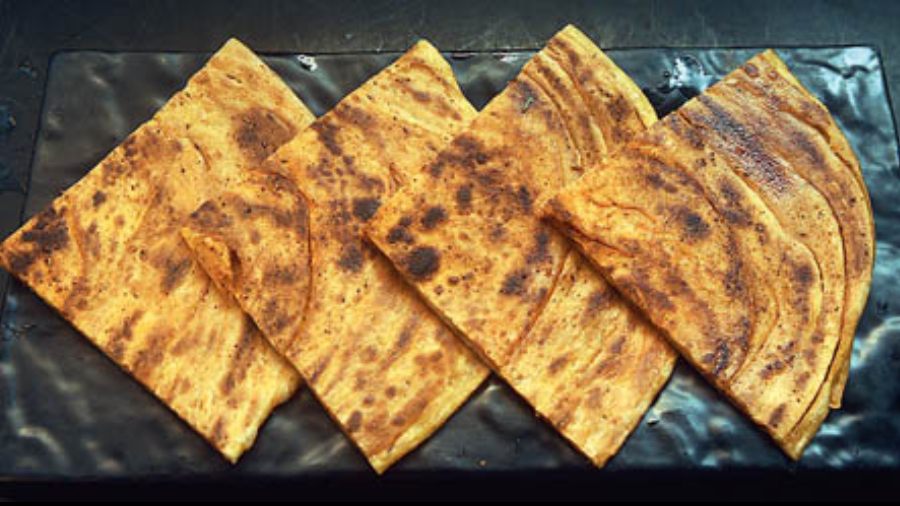 Laal Mirch Paratha is a light, flaky Indian bread made with a mix of Indian spices and tempered with Kashmiri chilli.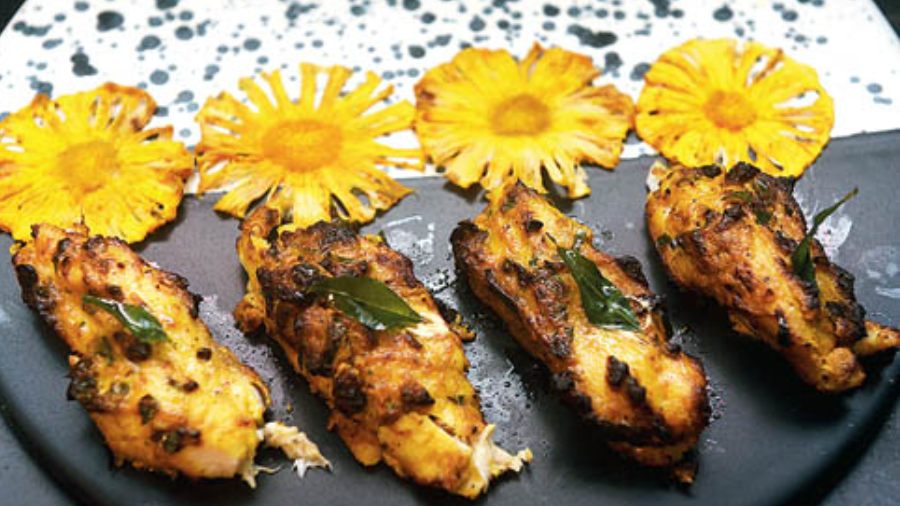 Smokey and fiery defines the yummy and addictive Bhoot Jalokia Tandoor Prawns that are not for anyone with a soft spice tolerance.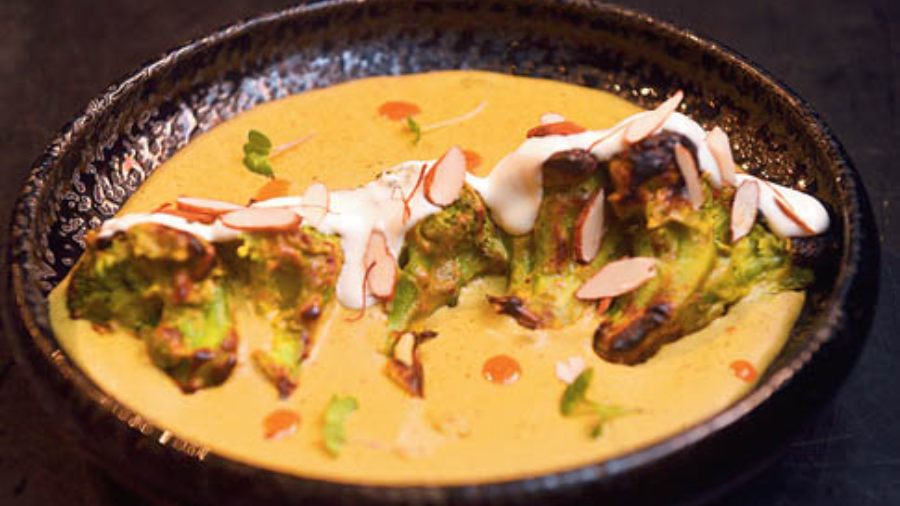 Irrespective of what your preference, you will simple love Bemisaal Broccoli ke Tuk. A cashew, onion and coriander-based thick and silky gravy with tandoor-cooked broccoli that has fresh cream and blanched almonds on top.
Pictures: Rashbehari Das