Sorano — one of the newest, prettiest and popular Italian restaurant on Ho Chi Minh Sarani — is hosting a fun festival till August 31 that has an unique cocktail menu made with Aperol and Campari, Italy's iconic aperitif and bitter that's a must in any signature cocktail from the country.
"Aperol and Campari are Italy's oldest aperitif and digestif. All around Europe and primarily in Italy these are the go-to choice of beverage at piazzas and squares, cafes and restaurants. It's a part of their lifestyle now! It's refreshing, smooth and makes great cocktails. These beverages create that mood and idyllic vibe and our space perfectly complements it. Sorano being an Italian restaurant, paid homage to the Italian lifestyle by introducing Aperol and Campari to their special menu," said Saket Agarwal, co-founder, Sorano.
The Telegraph dropped by for a quick swig and here's what we loved!
The Telegraph picks
Campari & Palo Santo Spritz is a yummilicious cocktail for gin lovers! This has Campari, Paolo Santo cordial, sparkling wine and seltzer — ideal brunch drink.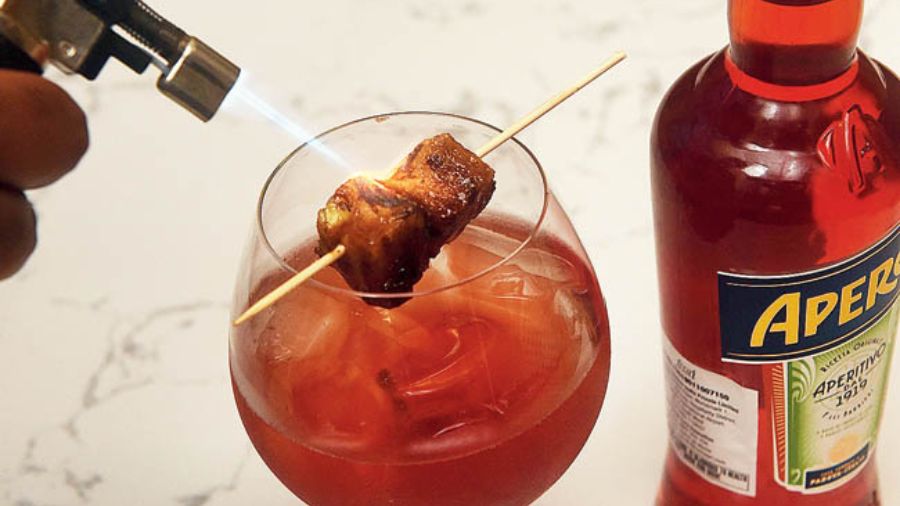 Fruity, sweet and refreshing sum up Smokey Campari Spritz that has pineapple oleo, Campari-infused kaffir leaves and seltzer (alcoholic drink that combines alcohol with flavoured carbonated water). It is garnished with roasted marshmallow.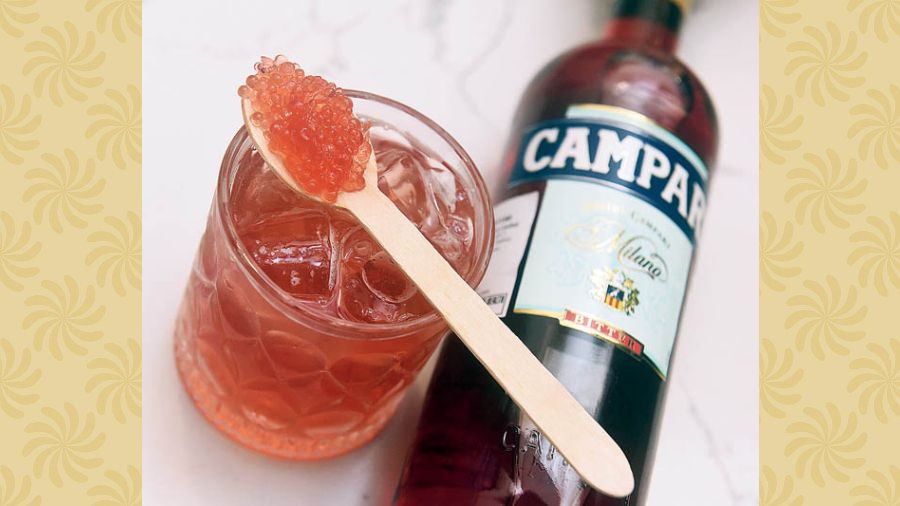 If you are in a mood for something potent to rock your night, call for Tropical Punch, a beautiful cocktail that has whisky, lemongrass infused Campari, mulled wine and citrus shrub. The USP of this drink is the Aperol caviar that comes along with it in a spoon — super potent and yum!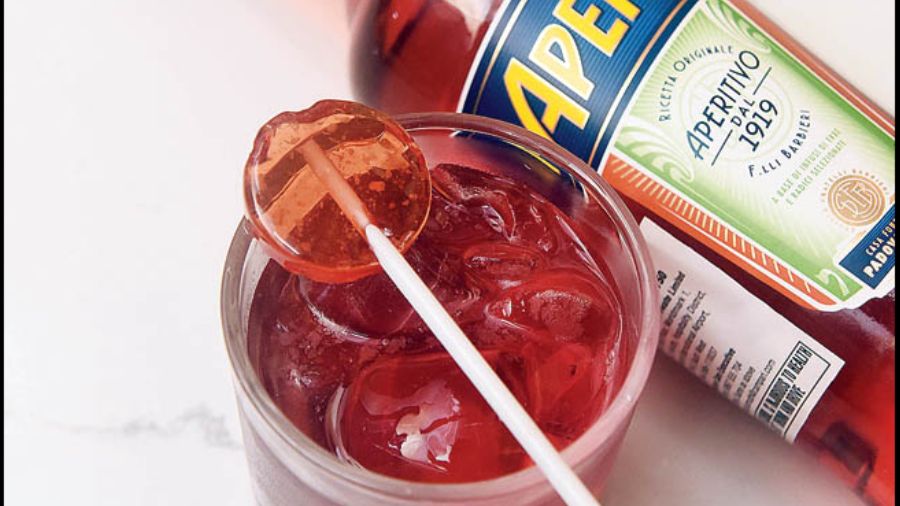 Indulge in the crafty and fun cocktail Spice Craft, with fine whisky, Campari, smokey beer cordial and mulled wine. The concoction is accompanied by a lollipop! Dunk it or lick it, the choice is yours.
Nom nom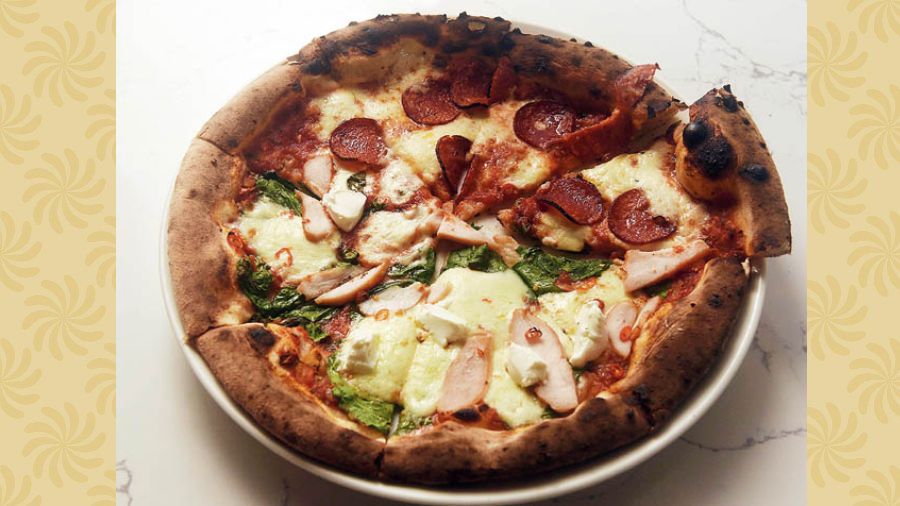 A visit to Sorano is incomplete without biting into half-an-half freshly made pizzas. We polished off Smoked Chicken Pizza and Pepperoni paired with Aperol Spritzer.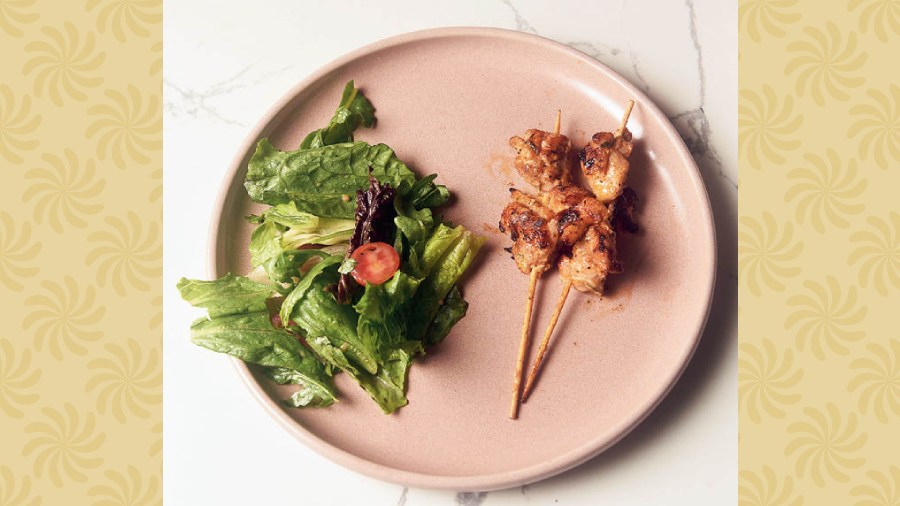 Get a dose of protein and veggies by digging into Chicken Skewers with Chimichuri that come with juicy and tender house-made spiced marinated chicken, greens and salsa.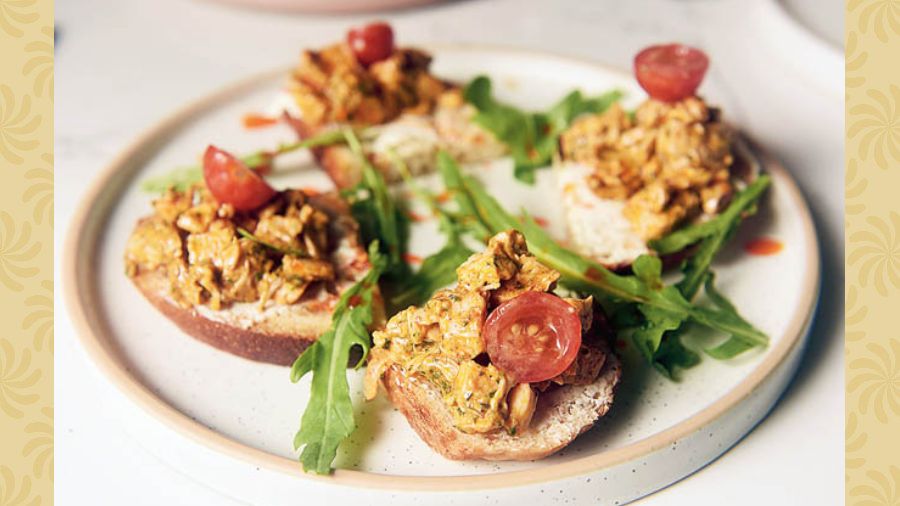 We loved Spicy Chicken Bruschetta — a bite-sized appetiser that has a sourdough base topped with cream cheese, spicy chicken chunks, onion marmalade and rocket lettuce.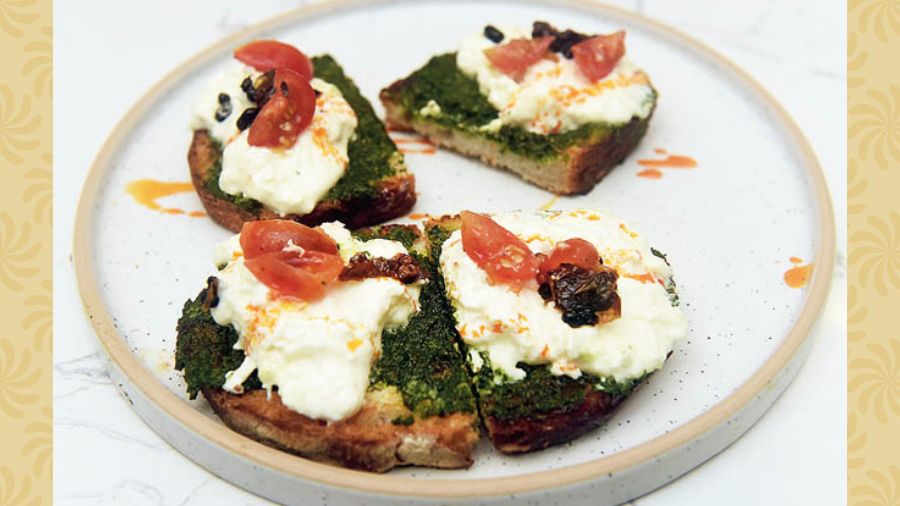 Pesto On Toast has homemade sourdough topped with basil pesto and freshest burrata cheese made completely in-house and drizzled with chilli oil.
Pictures: Pabitra Das