Summers aren't complete without a bowl of cool and refreshing yoghurt or 'Tok Doi' as we call it in Bengal. Sour curd is not only good for health, it also offers several recipes that can be tried and tasted all through the season to keep you refreshed.
While classic lassi and curd rice are staples, we have four innovative curd recipes in the form of souffles, popsicles, tarts and to-go jars to try at home. Take a look...
Baked yoghurt souffle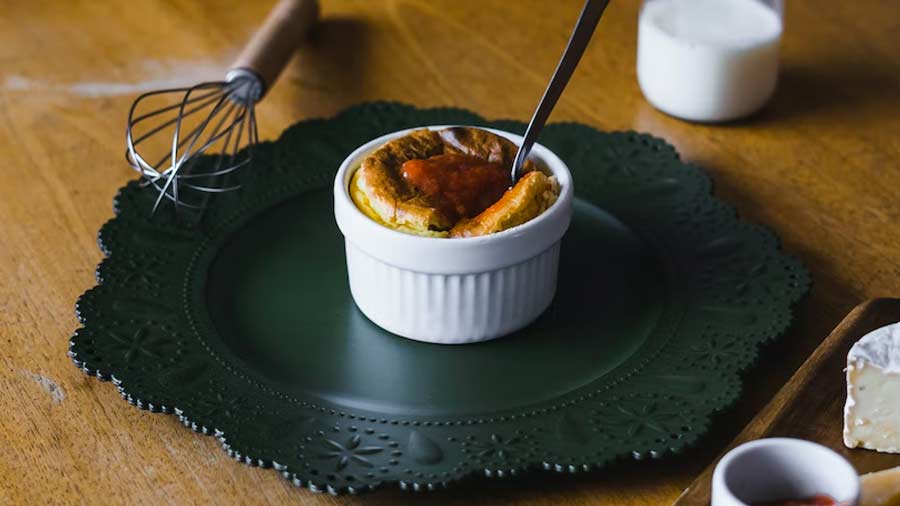 Baked yoghurt souffle
Unsplash
A souffle recipe to try ASAP.
Ingredients:
Hung curd: 1 medium cup
Eggs: 2
Powdered sugar: ½ cup
Vanilla essence: 1 teaspoon
Flour: 3 and ½ tablespoons
Recipe:
Separate the yolks and the egg whites
Beat the egg whites until frothy and smooth
Take hung curd, flour, egg yolks, sugar and vanilla essence in a bowl and mix well
Add the egg white and fold gently. Add the egg white in small portions while folding
Preheat the oven to 180°C
Sprinkle some sugar on the baking tray/mugs/ramekins or any baking dish of your preference
Pour the souffle mix and bake for 15-20 minutes at 180°C
Check with a toothpick and have straight out of the oven
Biscuit tarts with hung curd and fruit topping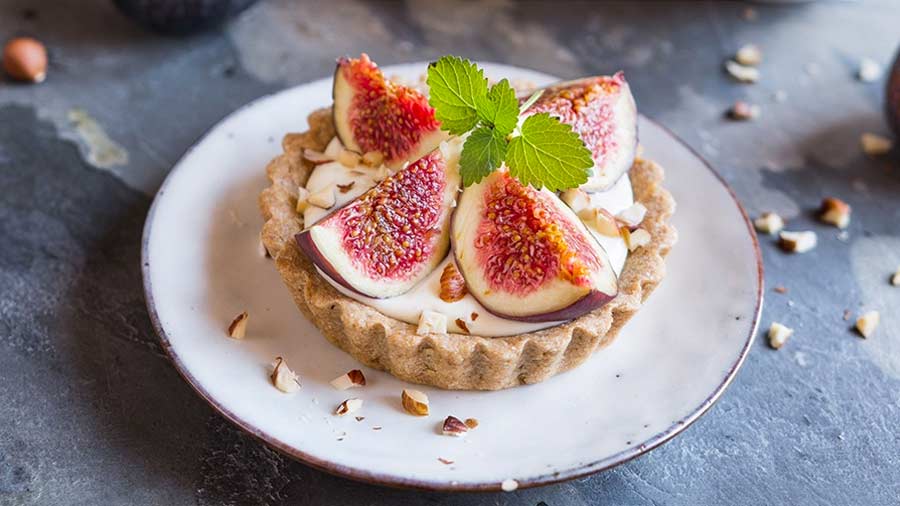 Biscuit tarts with hung curd and fruit topping
Shutterstock
Quick and easy no bake-tarts for quick munchings.
Ingredients:
Readymade tarts: 6
Hung curd: 1 medium cup
Chopped mixed fruits: 1 small cup
Mint leaves: 6-10
Powdered sugar: 2-3 tablespoons
Recipe:
Mix the yoghurt and powdered sugar and beat until smooth
Place the tarts and add a few dollops of hung curd
Add chopped dry fruits and add mint leaves on top to garnish
Place the tarts in the fridge to set for minimum 2-3 hours
Tip:
'You can make biscuit tarts by taking a packet of biscuit of your choice, mixing it with butter and hand crushing the mixture well. Grease the tart moulds. Add biscuit mixture along the moulds and put in the freezer for 2-3 hours to set before adding any topping. (Measurements: 12 biscuits, 3-4 tablespoons of butter)
Layered yoghurt glass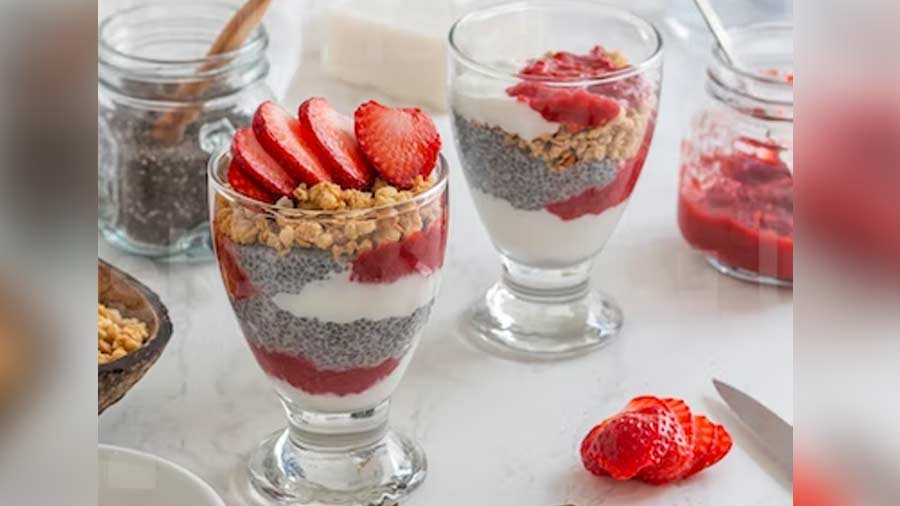 Layered yoghurt glass
Unsplash
A hassle-free overnight jar that can be prepared and your brekkie is sorted.
Ingredients: (This is for one glass)
Hung curd: 1 medium cup
Oats/Muesli: 4-5 tablespoons
Chopped dry fruits: 2-3 tablespoons
Sliced strawberry: 1 medium
Slice banana: 1 small
Chopped apple: ½
Date paste: 2 tablespoons
Recipes:
Take yoghurt, dry fruits and date paste in a bowl and mix well
Add oats/muesli in the jar and pour the yoghurt
Put the lid and refrigerate
Add fruits and dig in
Tip:
You can add any fruit of your choice. Try to chop the fruits fresh and add to the glass/ jar
Yoghurt popsicles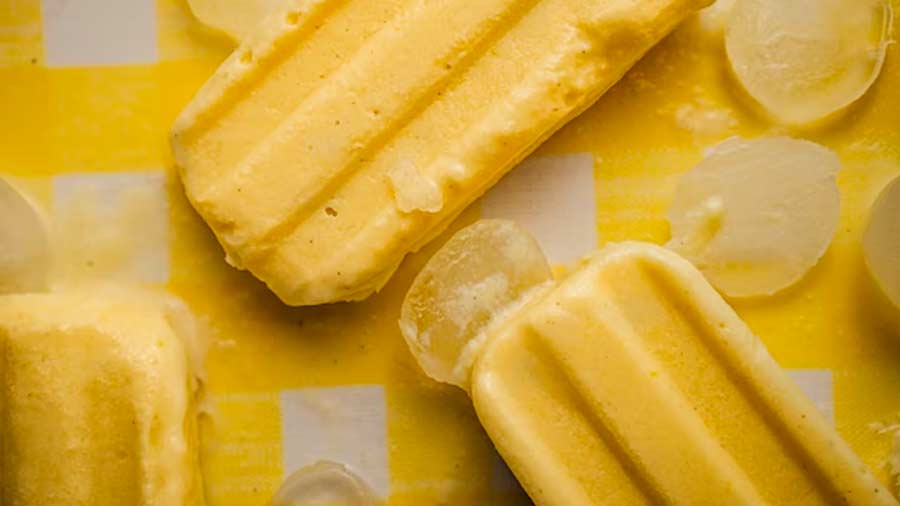 Yoghurt popsicles
Unsplash
A throwback to childhood when summer meant buying popsicles from the ice-creams kakus visiting the neighbourhood. Here's a yoghurt version that does not compromise with the taste and can be made and kept for a whole week!
Ingredients:
Hung curd: 2 large cups
Mango essence: 1 teaspoon
Yellow food colour: 1 teaspoon
Powdered sugar: 1 medium cup
Rock salt: ½ teaspoon
Recipe:
Add all the ingredients together and give a mix, ensuring there are no lumps
Pour the mixture in popsicle moulds and put in the deep fridge for minimum 4-6 hours and preferably overnight
Unmould carefully and enjoy
Tip:
If you have any fruit compote or jam, feel free to mix with the yoghurt