One of the greatest love stories is that of Bengalis and doi. From the relief of thanda doi bhaat on a hot summer's day to the everyday celebrations with mishti doi, yoghurt is the undefeated champion of dairy products in a Bangali household.
Marinades to doi maach, the humble yoghurt is flavour enhancer, probiotic, and cooling agent. Over the years, this versatile dish has also evolved to find a place in the choicest desserts. From timeless classics to innovative inventions, here's a taste of some of the must-try favourites —
Age-old favourites
Mishti Doi 
In happiness and in sadness, the Bengali can often be found reaching for a bhar or  haari of mishti doi. The creamy rich mouthfeel of doi remains the undisputed champion when it comes to dessert and no ice cream can ever compare.
Aam Doi 
This seasonal delight brings two of the best things together — mishti doi and mangoes. The fruity freshness of the mangoes blends in with the richness of the doi making every spoonful better than the last.
Jhuri Doi
What's better than mishti doi? Mishti doi in a jhuri, of course. Doiwala sets this delectable dessert in a bamboo basket which ensures that all the moisture seeps out, giving us a creamier, decadent version of the much-loved classic.
Lassi 
With the mercury staying high, a tall glass of cold lassi is just the fix Kolkatans need. Long-time favourite Sharma Dhaba's signature lassi tops the list of favourites for many. The sweet drink topped with a layer of perfectly rich malai at any of the outlets in the city is the go-to for a refreshing summer drink.
New kids on the block
Frozen yoghurt 
Not as creamy as an ice cream, nor as icy as a popsicle and with much less calories, the fro-yo has been enjoying the spotlight for some time now, and we can't seem to get enough of it. At Froyoland, you can customise your frozen yoghurt any way you want with all the toppings your heart desires — sprinkles, candy, chocolate and more. 
Probiotic drinks 
Good for your gut and delicious — yes, you heard that right! Mother Dairy's probiotic drinks ensure your digestive system stays on track, while serving you fruity-doi deliciousness.
Vegan and flavoured yoghurt 
Flavoured yoghurt brought the dream for all yoghurt lovers. Sweet enough for dessert, guilt-free enough for health buffs. With a gamut of fruity flavours, these have been hitting the sweet spot since they arrived in the Indian market. 
The flavoured yoghurt flavour train has gone beyond with the introduction of vegan yoghurt. Yoghurt-brand Epigamia has come up with a coconut-milk yoghurt range, with flavours like jaggery and blueberry. These non-dairy options have all the joys of flavoured doi, just the vegan way.
Mango yoghurt cake
Combining luscious, creamy yoghurt with the freshness of mangoes, this unique cake is perfect for lovers of unconventional desserts. The crumbly crust adds texture to the cake, and each bite is a party of flavours and textures.
Baked Mishti Doi 
While mishti doi is everyone's favourite, why not take it to the next level? Baked in an earthen pot, this sweet dish has a nutty caramelised flavour, which adds a layer of decadence to every mouthful.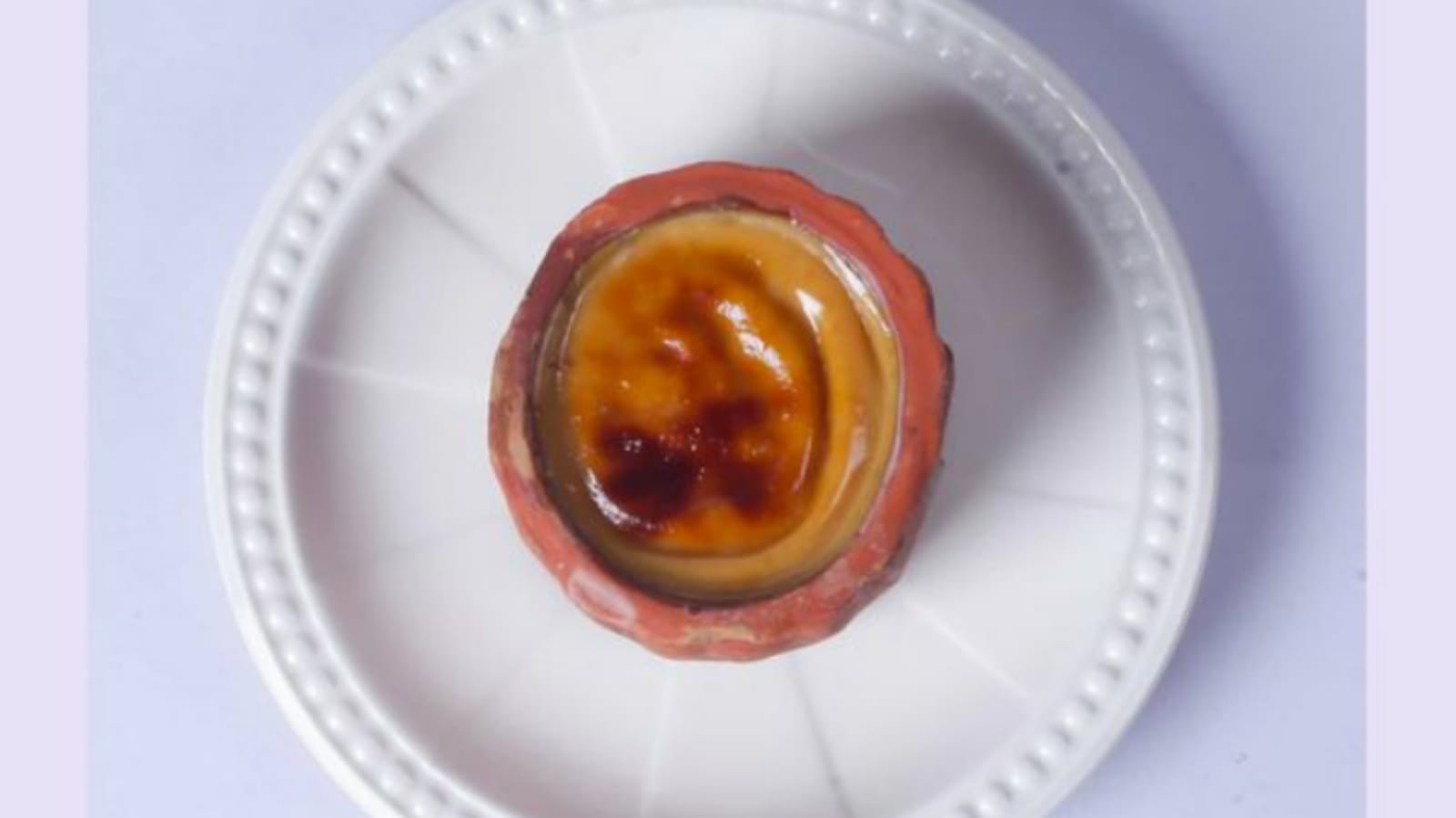 Courtesy Balaram Mullick