2022 was the year of a post-Covid market which brought its own share of challenges and hurdles for the industry. Chefs had to reinvent, employ new business models and definitely get out of their comfort zone. It was the time for new cuisines to shine and healthy food to take centre stage. With Indian produce, spirits and regional cuisine making a mark and finally getting the due it deserves, we finally saw the consumer getting educated about them. 2023 dives deeper into these and also into the hope that our industry will flourish and really push the envelope and take food where it hasn't been before.
Break the mould, or better, create a new one
Indian spirits are doing exactly that, making a noise and how! There is a huge range of incredible Indian spirits now available and more are in the pipeline, right from beer, tequila, gin and whisky, everything is being brewed in the homeland — lots of new brands coming up and one better than the other. Collabs, takeovers, events are an absolutely genius way to bring the drink to the people — they are creative, fun and delicious. Sometimes they can be informative too. They keep the interest going and also showcase all things new. With production and interest in indigenous spirits rising, the producers have started tours, food and spirit pairing events, walks that show how the spirit is made as well as organised and participated in events and even become a part of fabulous menus. The cocktails are brilliant and showcase such an important part of the industry. They are uplifting farmers and also showing us the potential of the industry which has always been there.
Mushrooms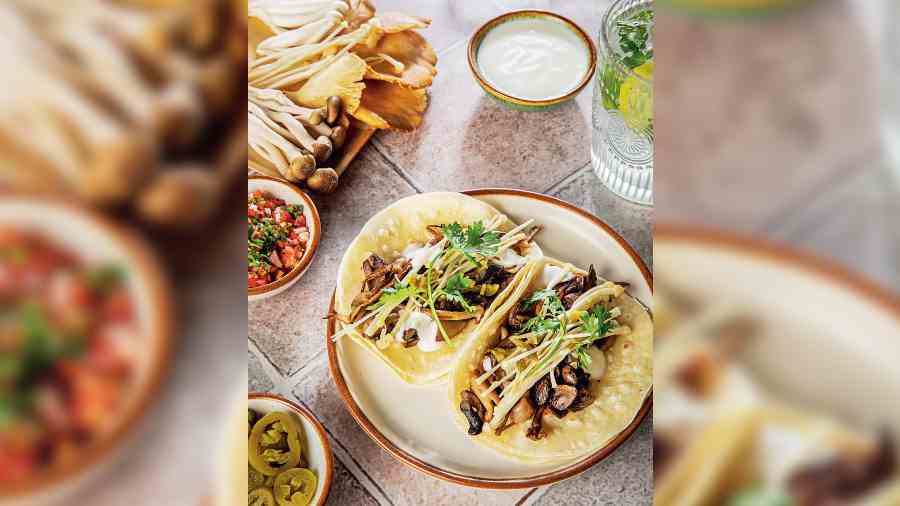 Mushroom dish: Wild Mushroom Taco
Available in such a large variety now, not only are they becoming a great meat replacement but can amp up a dish in multiple ways. India has great conditions for the cultivation of mushrooms and now they are being included in every cuisine. Plump portobello, milky oyster, robust King Edward and so on, they are all making their ways to burgers, tacos, robata and even a do pyaaza. With easy-to-grow kits available for home and chefs, their popularity is only here to stay. They are stacked with health benefits and are also affordable. The fact that they are umami bombs and can enrich stews, curries, broth and even salads, show their versatility.
Latino everything but specifically F&B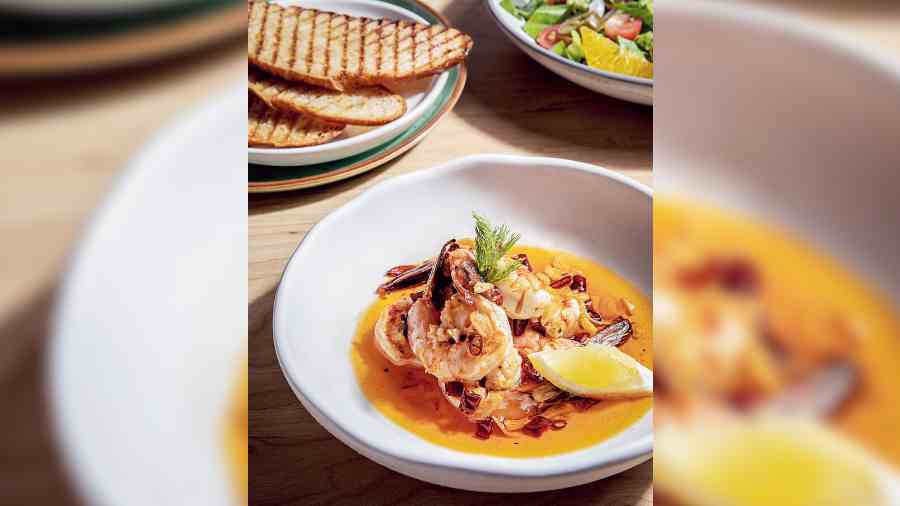 Latin dish: Gambas
Spanish, Mexican and Latin American are definitely the flavour of the season with comfortable choices, easily available ingredients and just a burst of flavours. This is becoming a crowd favourite; I see more and more diners turning to these cuisines and we too specialise in them. Comfortable for the Indian palate and such a vibrant cuisine is what is making them a popular choice. One can see more restaurants and pop-ups with this now. With people finally understanding the nuances and also discovering the freshness and availability, this trend will rule in 2023. Be it the fiery chillies which have made their way to the Indian markets in the dry form but still pack flavour, to the humble butter fruit which mimics a Hass avocado with ease, these are becoming a clear favourite.
Healthy, healthy & healthy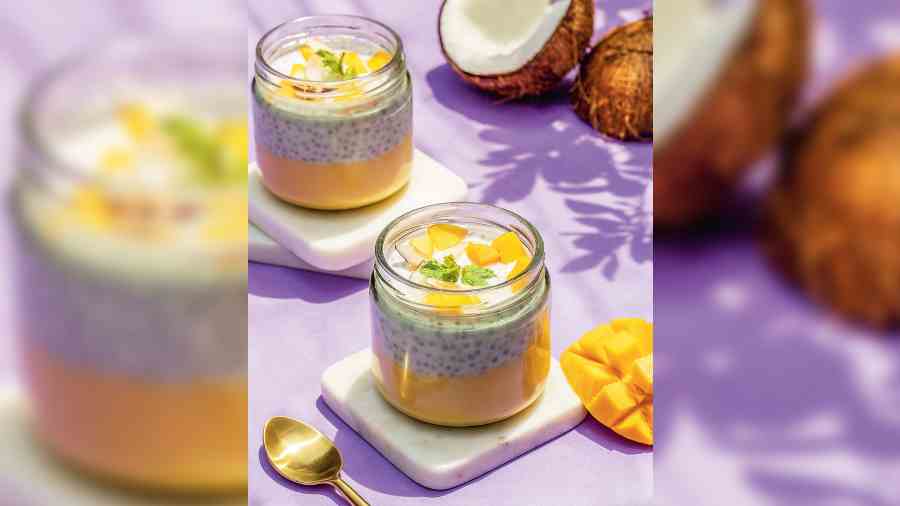 Healthy Dish: Mango Coconut Chia Pudding
Post-Covid there has been a surge in eating healthy and cooking the same way too. People are so much more conscious of what they eat, where it's from, what are the ingredients and are going into the depths of the same. This is here to stay for sure with more eateries opening focussing on the same, Instagram chefs also providing easy and nutritious recipes and availability becoming easy and affordable — this trend has become a way of life. GF, sugar-free, Paleo, Keto and vegan options are making their way into general menus as well in a big way. Restaurants and chefs are adding more options even in beverages, food and even desserts. Writing their nutritional value, calorie content and dietary restrictions on the menu are also making it more comfortable and informative for the consumer.
Northeast India to Korea
More and more chefs are turning to foraging, looking for new and indigenous ingredients and making the produce shine — this really inspires their menus, be it in a form of a dish or dedicating the whole menu to it. Chef-driven menus are what customers are looking for now; they don't mind a mix of cuisines or flavour profiles, they want to see the chef's specialities and innovation. This is going to continue to definitely be the highlight in all forms of F&B. Foraging need not only happen in forests and faraway lands, it can happen close to home (restaurants in this case) and the results are usually mind-blowing. Chefs experiment, try new things and create a new dish. This also showcases seasonal and local produce, which keeps the customer engaged too with a rotating menu.
Single dish-driven menus
Single menus are finally here and be it ramen or tacos, chefs are putting their best foot forward and smashing it with these. These dishes may seem simple but have complexities with different sauces, flavour profiles and authentic forms of cooking and tastes. As they are single-dish driven, the product is top-notch. The attention to detail is also noteworthy. It's less confusing for the consumer when they want to order something particular or have a craving for the same.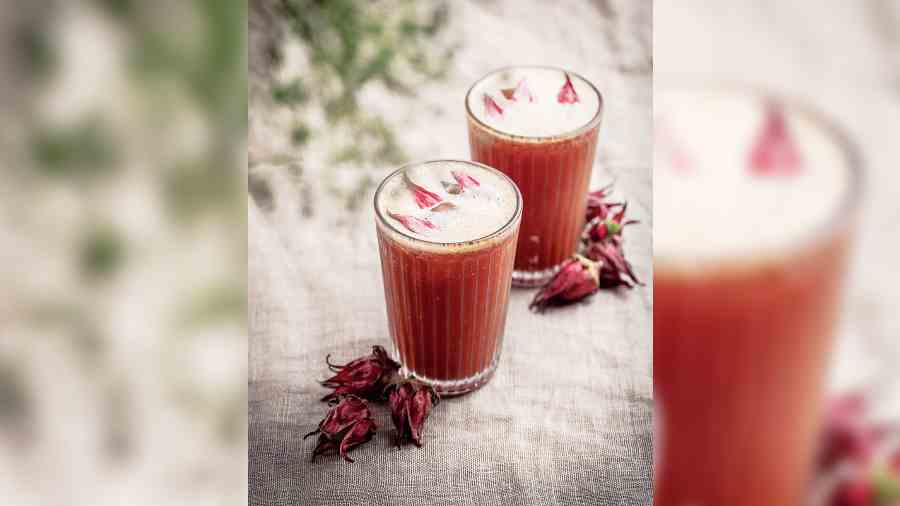 Foraging: Rosella Iced Tea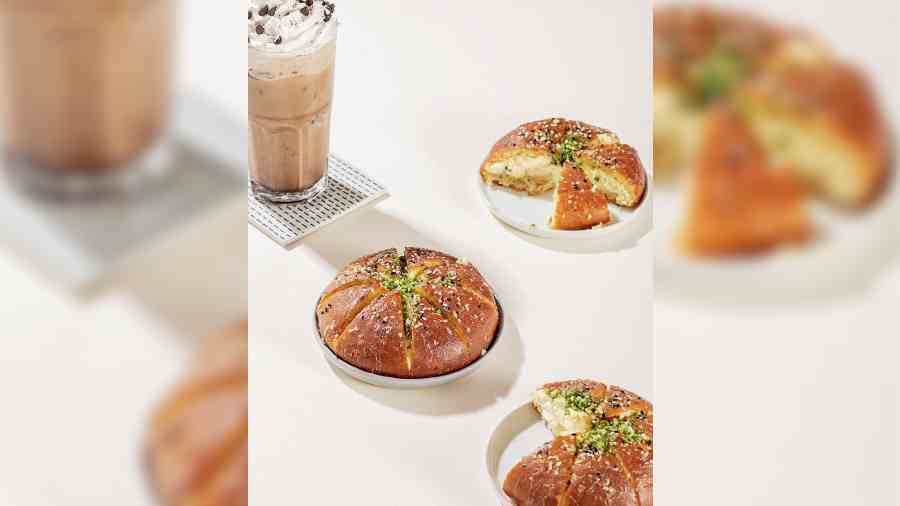 Korean Cream Cheese Buns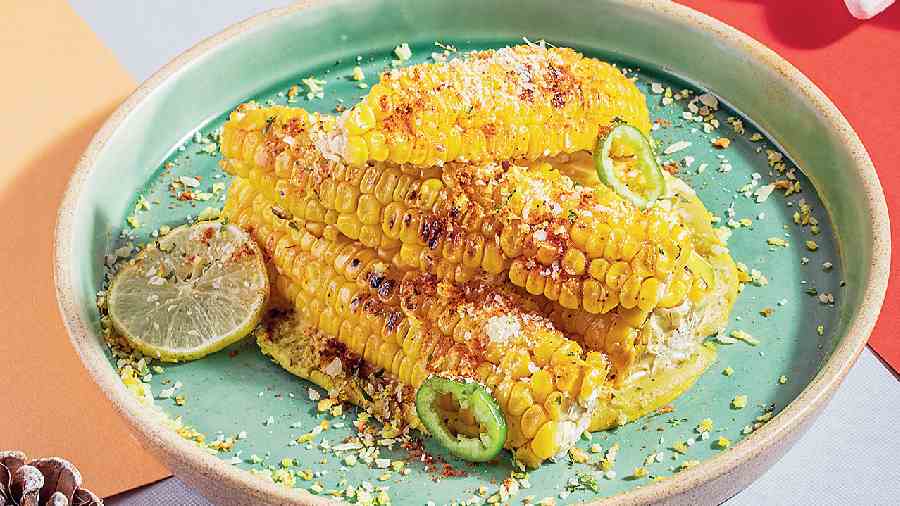 Single Ingredient Dish: Bebe Elote with Corn Husk Butter and Sweet Corn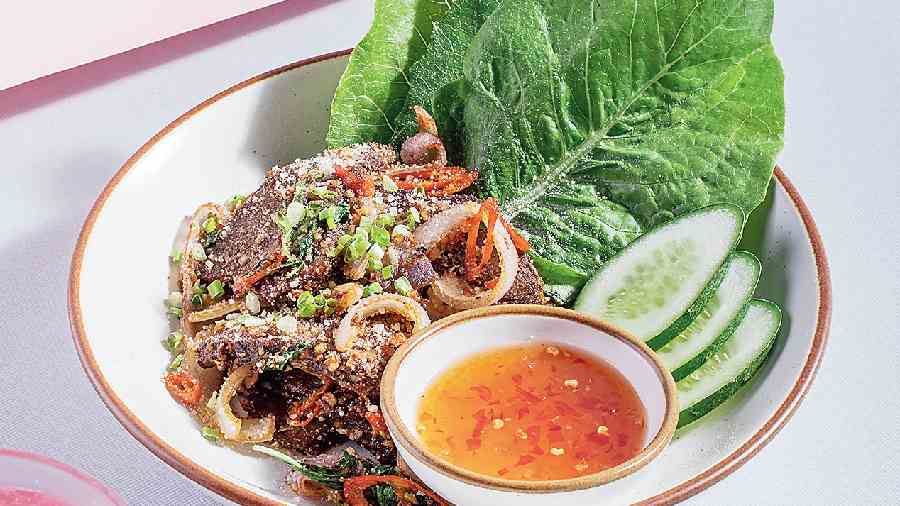 Northeast Beef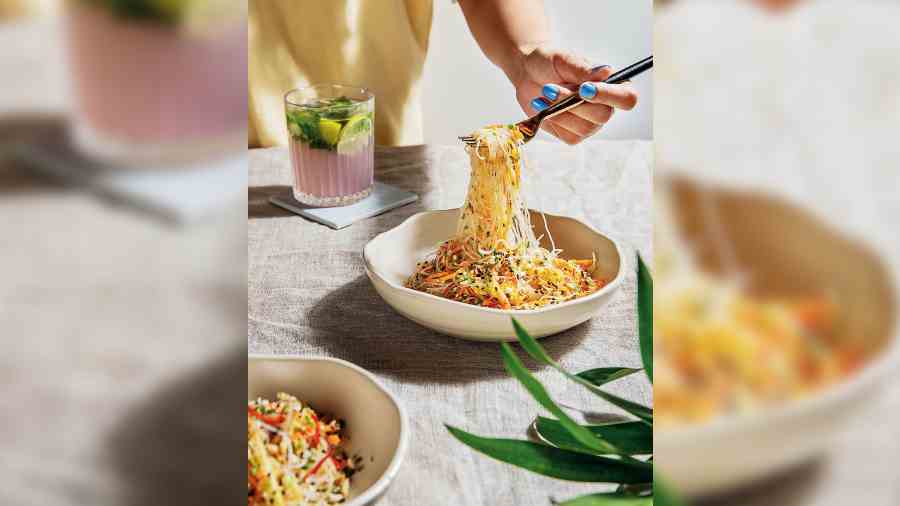 Fermented dish: Glass Noodle Salad with Khar and Pickled Carrot.
Fermenting & Pickling
Fermenting and pickling has been very popular for a while now, they can be incorporated in almost everything and elevate the dish, they help pack a punch. It's probably the oldest practice in food preparation. We use it in every facet of the industry, be it food or beverage. They add a probiotic, good gut health value to the dish also at times. They add a unique tang, sometimes funky but in a good kind of a way. They also help in nose to tail, tip to root cooking. Reducing wastage and respecting the produce. Now this has evolved massively with chefs taking risks which were unheard of before and Rene Redzepi leading the way. Fermenting right from deer's blood to buckthorn, dandelion flowers to Kashmiri chillies.