What's winter without some meaty duck, and bringing in 21 new duckbased dishes is the latest offering from Chowman — a duck festival beginning today. On the menu this time is a variety of starters and sides along with the quintessential rice, noodles and meifoon. The signature slow-cooked duck meat prepared in 21 different ways is sure to keep you going back for more.
The feast is available for dine-in as well as delivery. The Telegraph sampled a few dishes from the month-long festival's menu. And here's getting you our faves.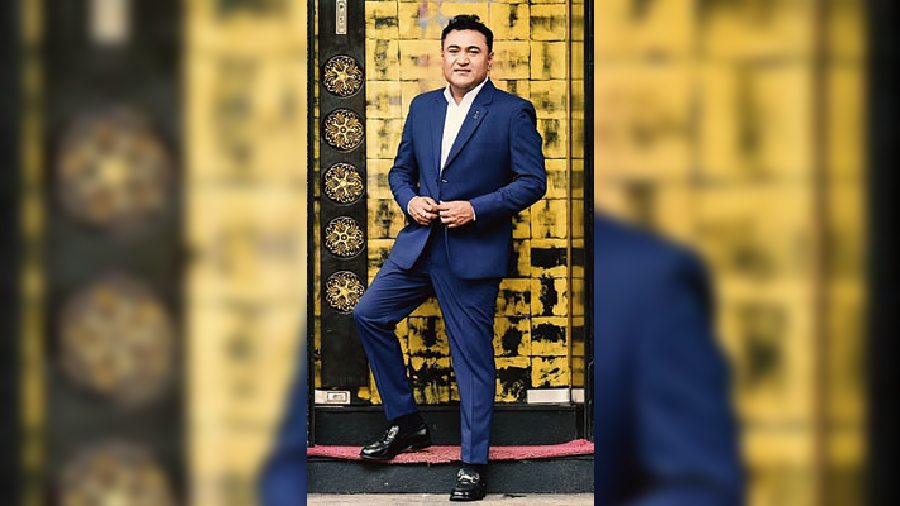 "We are back again with our Oriental Duck Festival '22. This year we promise a hearty feast of over 20 different duck delicacies prepared by our team of chefs to delight the palate. I have drawn inspiration from various South-East Asian culinary traditions to curate the festival menu, which will be featuring our signature dish, Calcutta-style Duck and much more! We are hopeful that people will absolutely love the wide range that we are offering this season," said Debaditya Chaudhury, managing director of Chowman, Oudh 1590 and Chapter 2.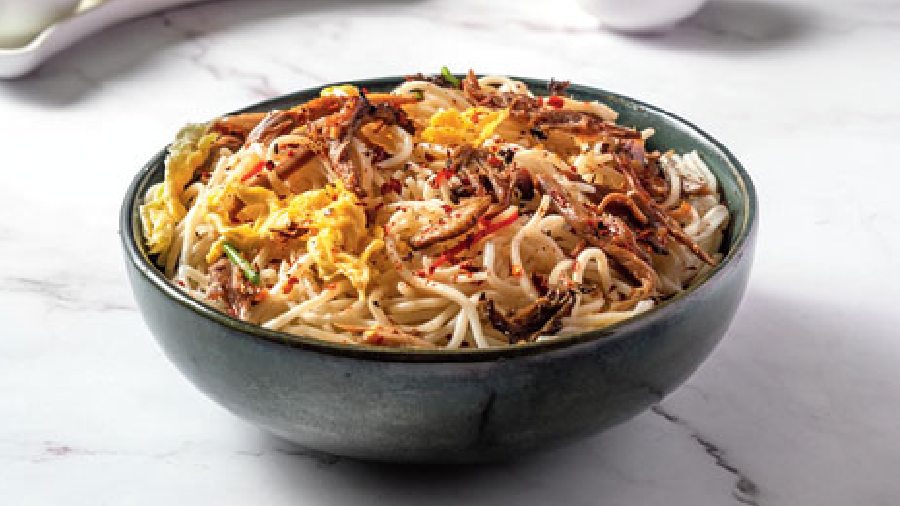 Butter Chilli Garlic Duck Meat & Egg Noodles: Delectable spicy roasted duck strips tossed with noodles in a perfect blend of butter and chopped garlic, topped with chilli flakes. A comforting bowl for sure.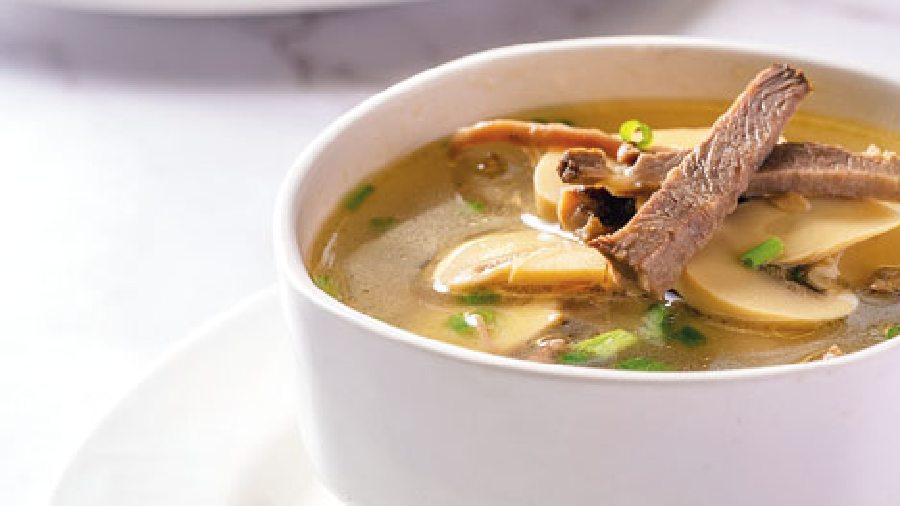 Duck Meat & Mushroom Soup: Delicious clear soup with roasted duck strips and shiitake mushroom sprinkled with black pepper, is a good option this winter.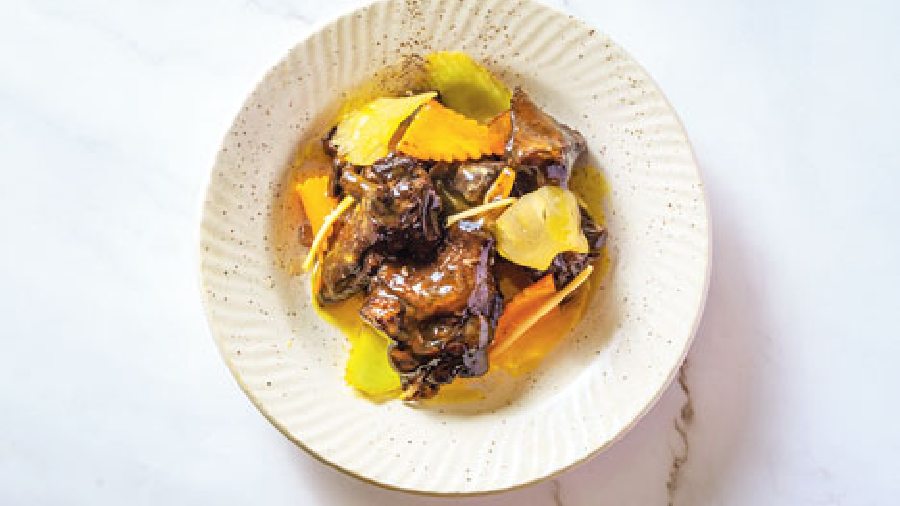 Roasted Duck with Pickled Ginger and Pineapple: Duck prepared in a perfect blend of sour and sweet pineapple, with a subtle dash of ginger flavour.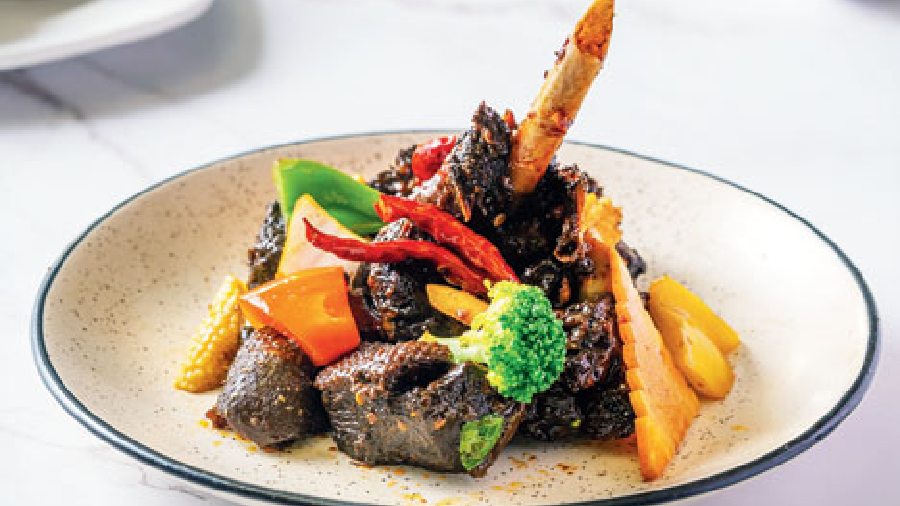 Mongolian Chili Roasted Duck: Mongolian-inspired duck meat preparation tossed with yellow bell pepper in an intensely spicy mix of sauces, garnished with dry chillies.
Pictures: Chowman
What: Duck Festival
Where: Chowman, all outlets
Timings: Noon to 10.30pm
Meal for two: Rs 1,100-plus
Order on: Swiggy, Zomato or the Chowman app
Helpline: 18008902150