Keeping in mind that Bengali festivities are never justified sans food, Club Fenicia in Salt Lake, Sector V is here with a range of well-curated Bengali delights that incorporate the favourites of Ilish and Chingri, ingredients that are integral to cuisines of Opar Bangla and Epar Bangla respectively.
"This monsoon festival season is best enjoyed with fresh Ilish and prawn that promises to uphold the authentic and delicious culinary taste of Bengal. Cooking is one of the simplest and most gratifying of the arts and our experimental approach towards these dishes is sure to gratify the diners," said executive chef Basudev Mallick.
t2 indulged in some yummy delicacies.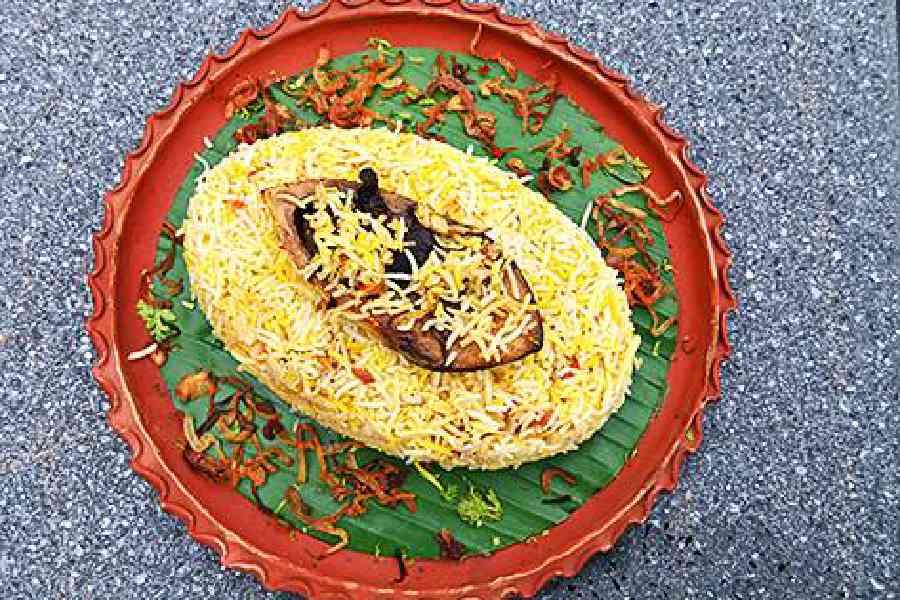 Ilish Mach ar Dhakai Biryani: Bored of the regular mutton or chicken biryani? Experiment with your palate with Hilsa biryani.The Dhakai-style biryani is an extremely light and aromatic variant, almost like a pulao, and the fish flavour takes it to the next level.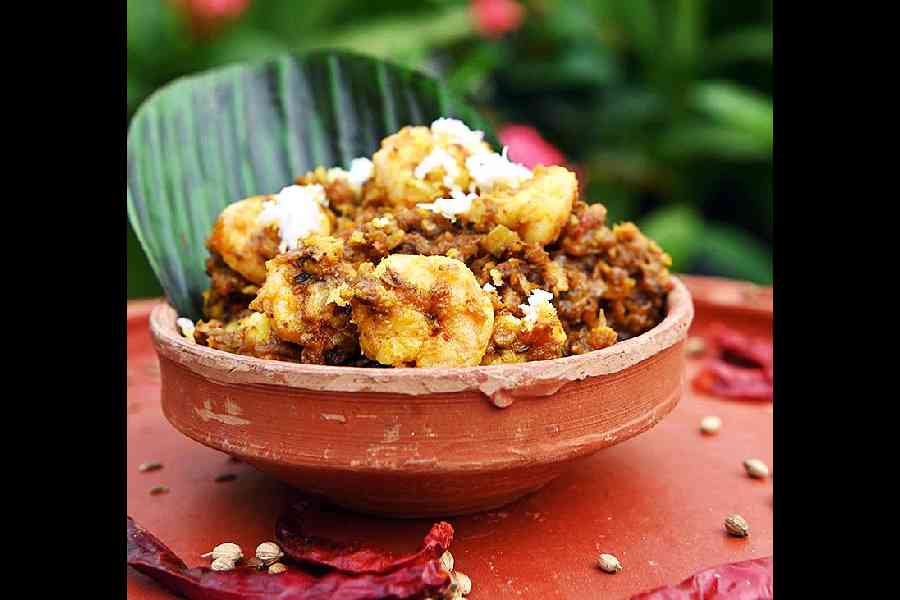 Mocha Diye Chingri Mach: Another healthy Bengali delicacy prepared with banana flowers and shrimp, this makes for an excellent pairing with steamed rice. The banana flower has a great meaty bite to it and soak in all the flavours from the shrimp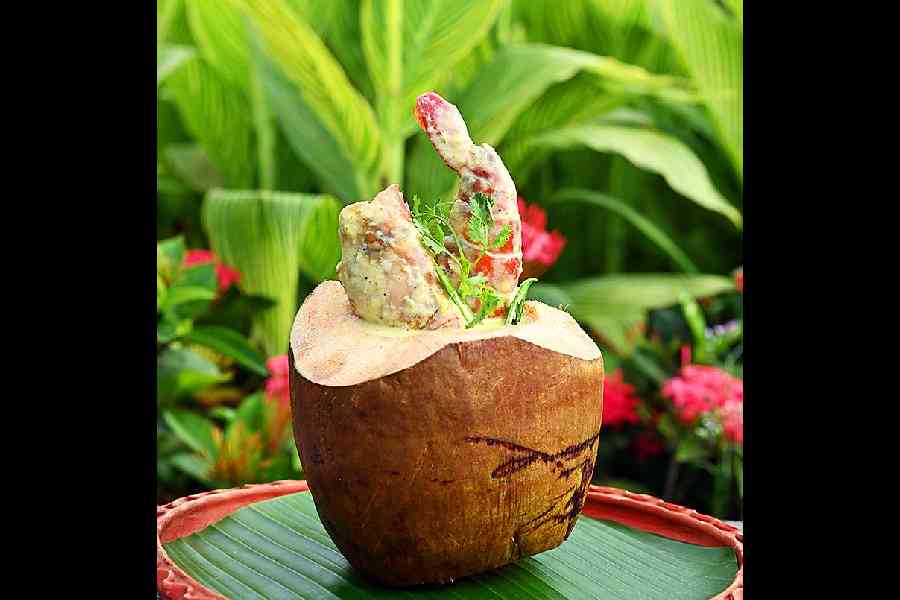 Daab Chingri: This famous Epar Bangla dish is an emotion for Bangalis. Prepared with coconut milk, cashew and prawns, and served in a green coconut shell, this dish is surely not to be missed.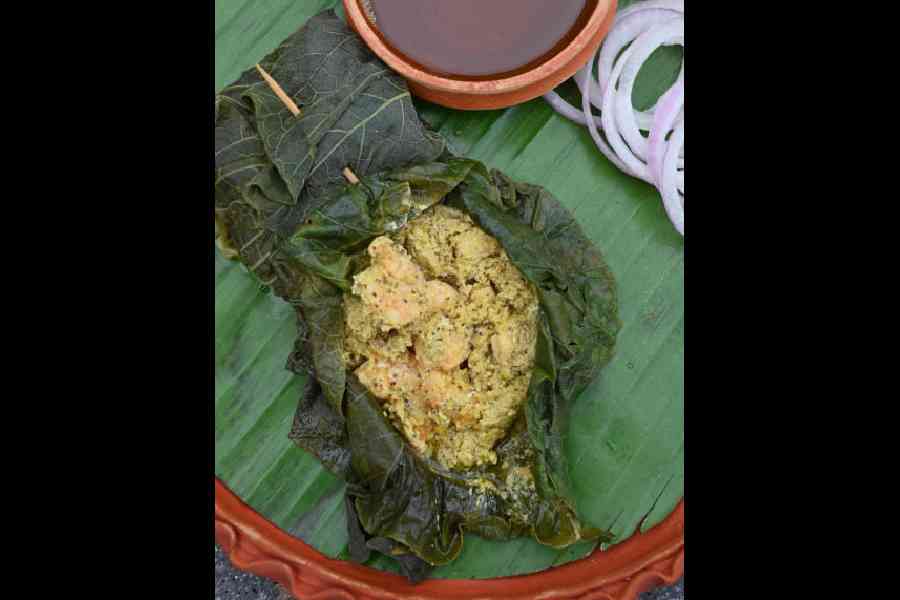 Lau Patay Aam Kashundi Chingri: This dish is made of shrimp marinated in mustard paste, green chilli paste, along with some curd and salt. It is steamed similar to a paturi, but with a twist since it is cooked in bottle gourd leaves.
What: Epar Bangla Opar Bangla
Where: Club Fenicia, Godrej Waterside, Sector V, Salt Lake
On till: September 10
Timings: Noon to 11.30pm