Golden-coloured lanterns and purple hues, oil lamps and decorative hookahs placed on the shelves, traditional Mediterranean food. Novotel Kolkata had completely transformed its studio for the perfect soiree, Casablanca, a Moroccan pop-up restaurant. It began on September 1 and is on till October 15. Every evening from 5pm to 2am, guests are welcome to come and experience this extravagant affair. The appetising menu comprises popular Moroccan dishes such as tagine and couscous with a side of meat or vegetables. What completes this experience are the exotic cocktails, which are created with a hint of typical Moroccan spices to give them authenticity. Even more impressive is the fact that the celebrity chef, Aziz Jabra, has flown down from Morocco to make sure that the culinary experience is a true representation of Morocco. The Telegraph checked it out.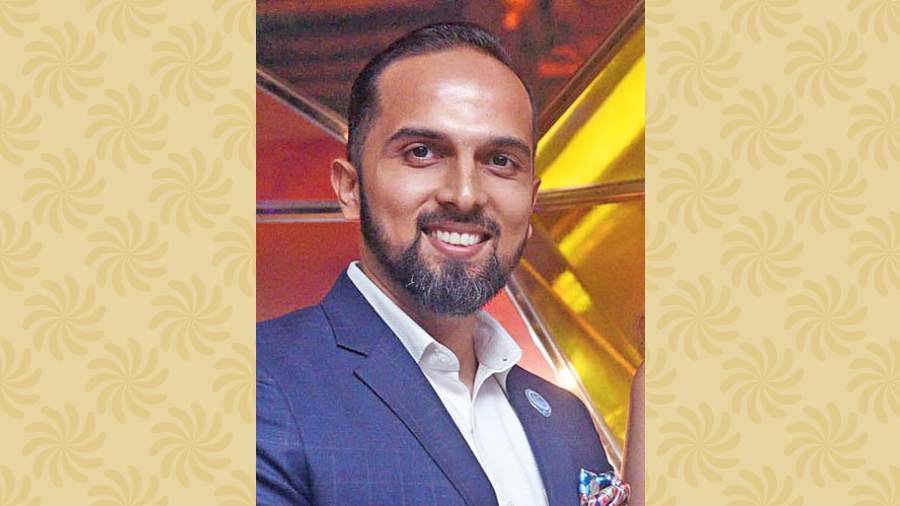 "Continuing the successful legacy of pop-up restaurants at Novotel Kolkata, we are ready to surprise the city with a Moroccan pop-up, Casablanca. This is a celebration of contemporary mouth-watering dishes, handcrafted beverages along with traditional music. The food of the region is very flavourful and is going to be a delight for the well-developed taste palate of Kolkata," said Arjun Kaggallu, general manager, Novotel Kolkata Hotel & Residences.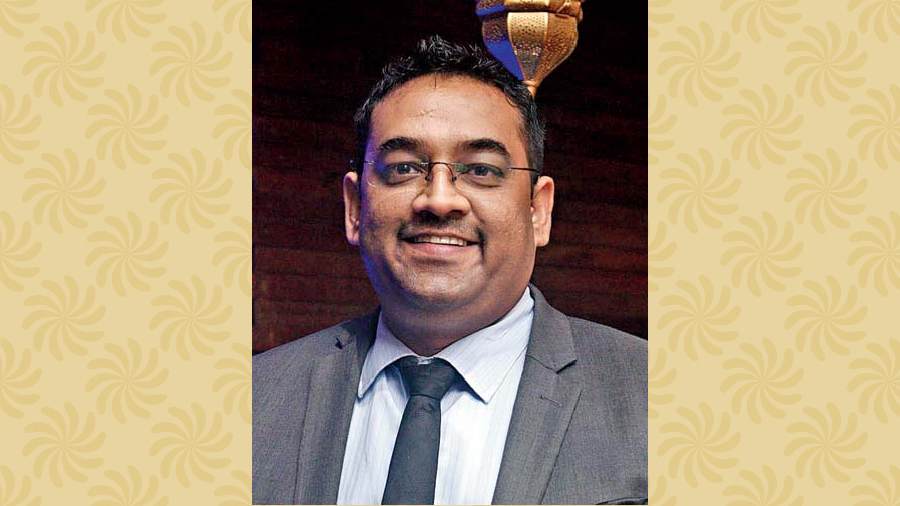 "Casablanca is a progressive approach to traditional Moroccan cuisine. Chef Aziz Jabra, a culinary veteran, is unveiling his old secret recipes to the enthusiastic food lovers of the City of Joy. Along with the lip-smacking dishes, Casablanca also has a very contemporary beverage menu, having a smoked series, and a spiced series of hand-crafted cocktails and non-alcoholic beverages," said Neelabh Sahay, director of food and beverage, Novotel Kolkata.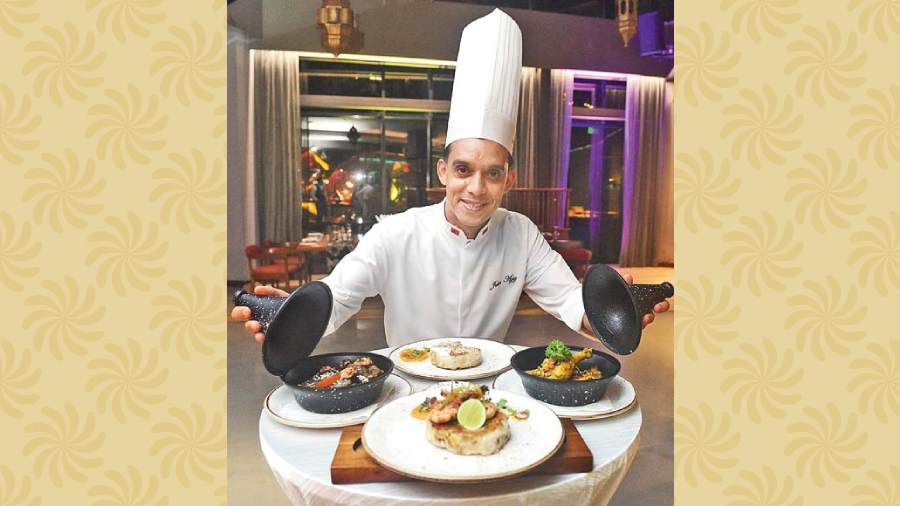 Chef Aziz Jabra, who flew in from Morocco for the pop-up.
ON THE MENU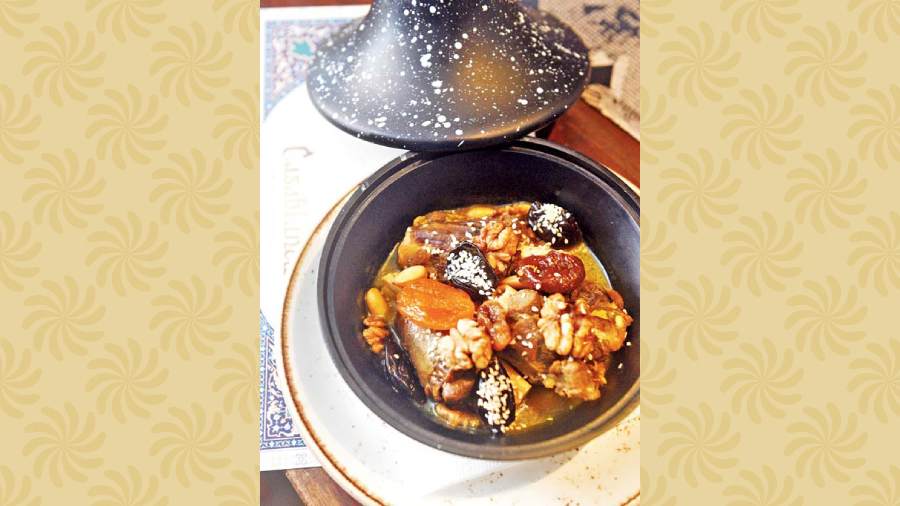 Lamb Tagine: Lamb fore shank delicately flavoured with Maghreb spice mix, Ras El Hanout and saffron. Topped with caramelised onions, honey and almonds, this dish is one of a kind.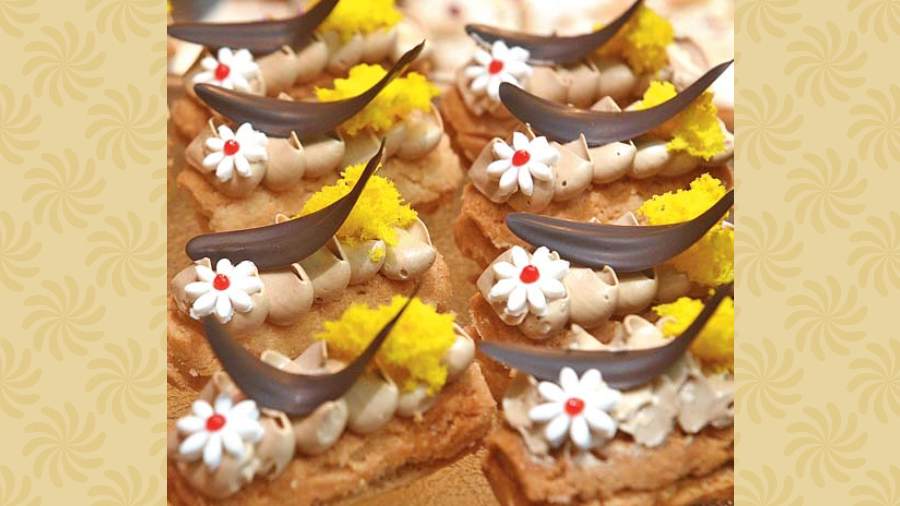 Éclair with Amlou Cream: The perfectly baked base, the traditional taste of Amlou cream and the beautiful presentation, make this mouth-watering dessert a popular choice.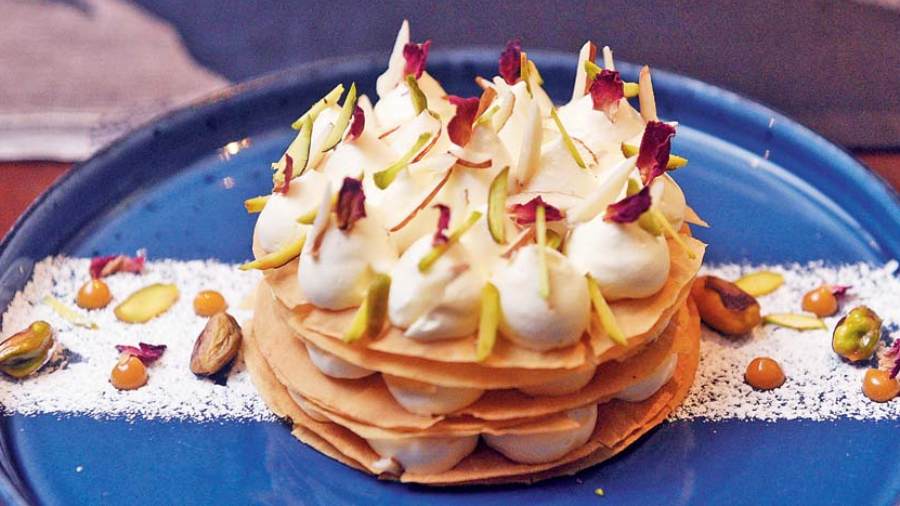 Pastella with Milk (jawhara) and Dried Fruits: Wafer-thin layers piped with filo and pastry cream are the base of this dish, which is then topped with a variety of nuts. This dessert is a delight for your taste buds.
Lemon Chicken: Appropriately spiced, this dish which is served in a traditional Moroccan bowl, is a burst of flavours in the mouth.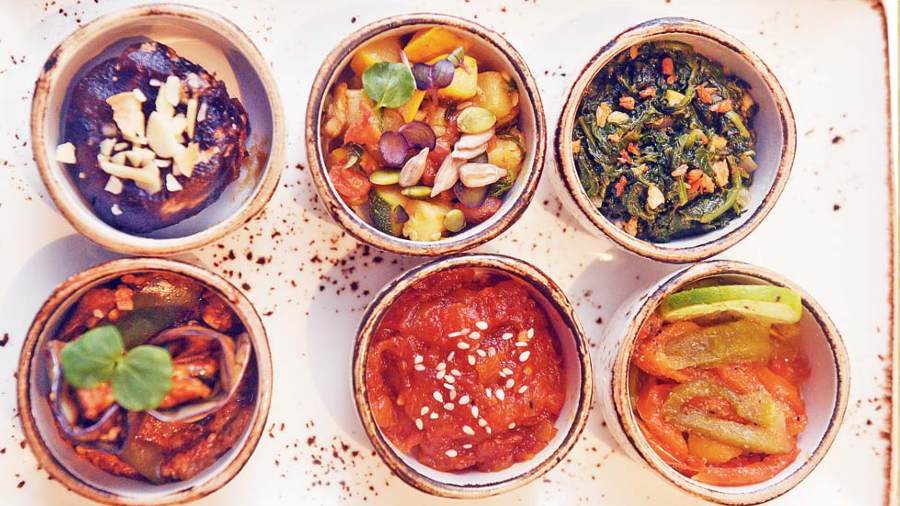 Casablanca Salad: This signature dish comprises six major elements which are eggplant caviar, chermoula zucchini, marinated carrots, pumpkin, dates, and tomatoes.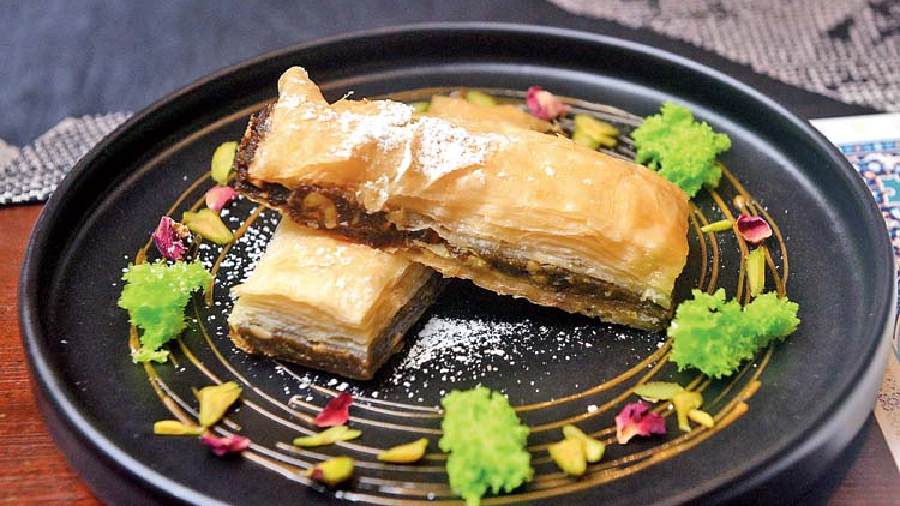 Baklava: Layers of thin dough carefully packed with almonds, flavoured with refreshing orange blossom water, and drenched in honey — this Middle Eastern dessert is definitely worth a try.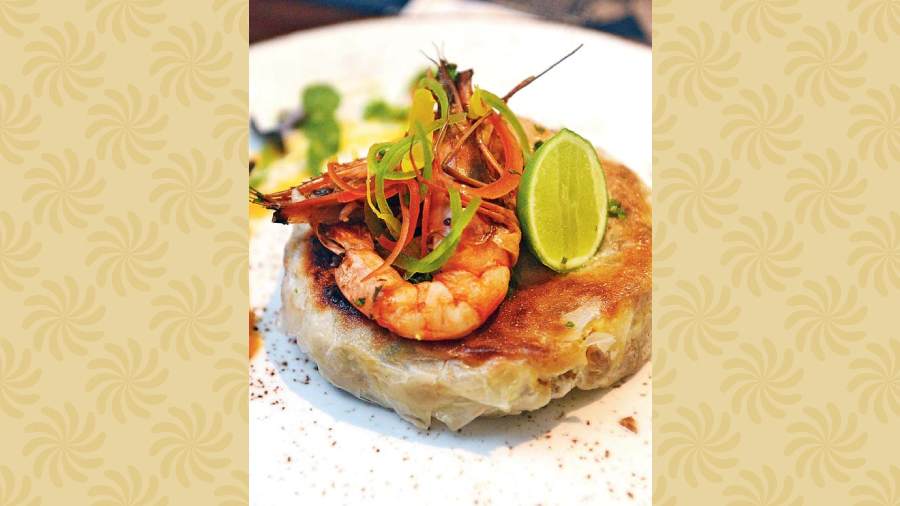 Seafood Sheet Pastella: An exotic savoury dish, with shrimp, calamari and fish, which are blended with angel hair and veggies, and then wrapped in a 'dioul', a thin sheet. The dish is just the right amount of tangy.
Pictures: Rashbehari Das