After the great response to the first-ever store of Cocoberry in the City of Joy, the brand has now launched its second store in the bustling food zone of south Calcutta, Purna Das Road, with two new refreshing flavours, adding to the already existing six.
"The popularity that the brand has gained within a very short span of time makes us want to serve our customers with greater vigour and dedication. In the coming days, we look forward to further expansion in the city and ensure that the folks of Calcutta do not miss out on their favourite frozen yoghurt due to distance or time," said Anirban Paul Chowdhury, founder, Cocoberry Kolkata.
The Telegraph gets you a first look and some yummy frozen yoghurt desserts that we loved!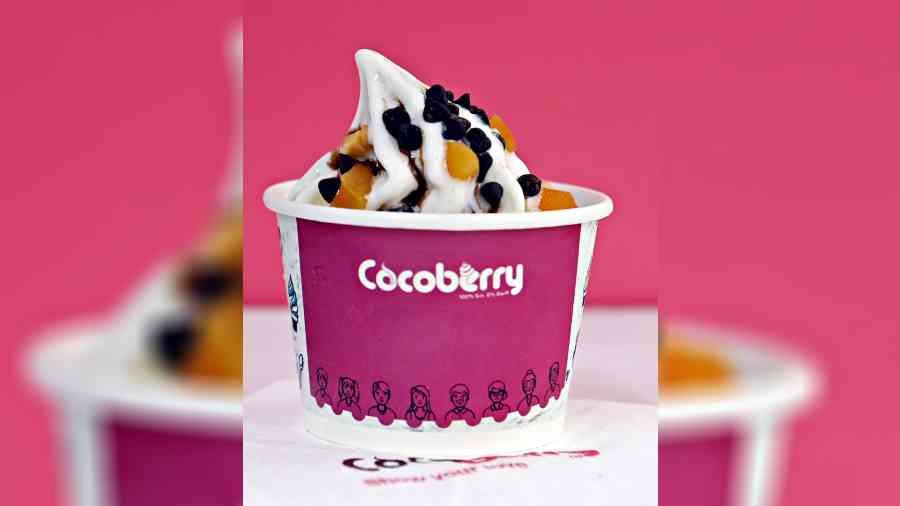 Sugar-free Vanilla Froyo: Cocoberry's only 100 per cent sugar-free Vanilla Froyo, topped with chocolate syrup, chewy apricots and dark choco chips, is the ultimate go-to option for all fitness freaks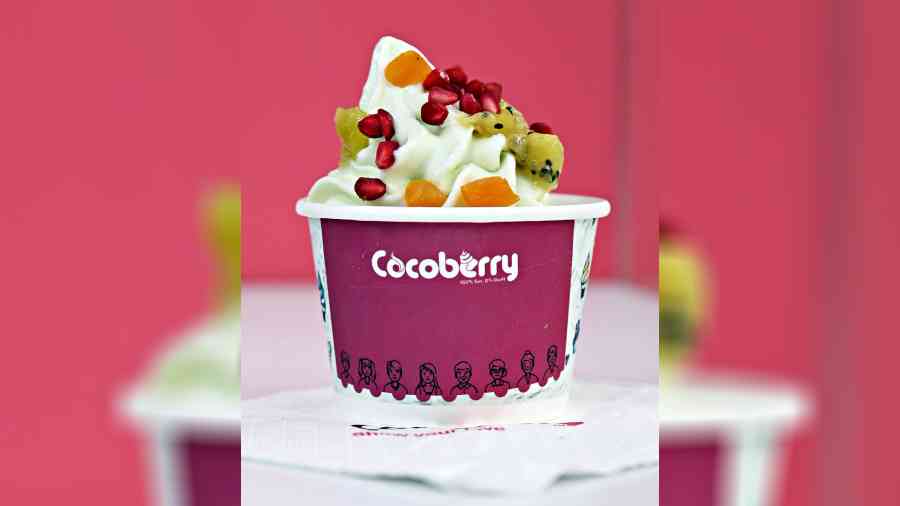 Green Apple Froyo: Low-fat Green Apple Froyo, topped with the goodness of fresh fruits (kiwi and pomegranate), and dried apricots. This one is a fruity paradise.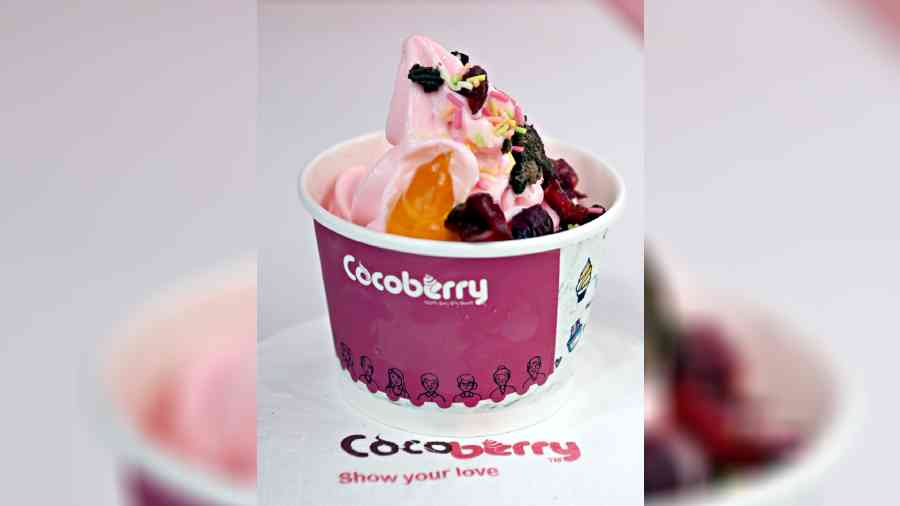 Raspberry Froyo: This newly-launched flavour has the goodness of low-fat Raspberry Froyo, topped with dried cranberries, Oreo chunks, rainbow sprinkles, and jelly on the side to give your dessert the cutest look!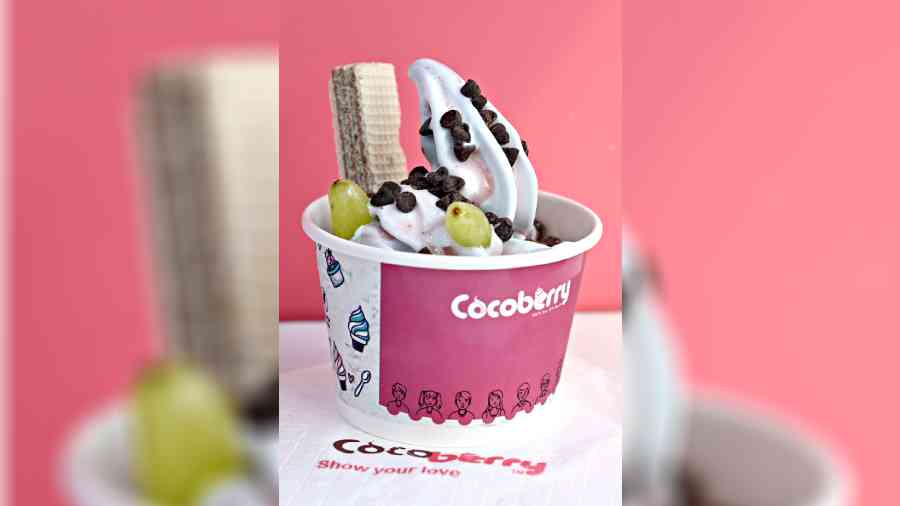 Blackberry Froyo: This is another newly launched lowfat Blackberry Froyo, topped with blueberry fruit-filling, grapes, dark choco-chips, and crispy wafers.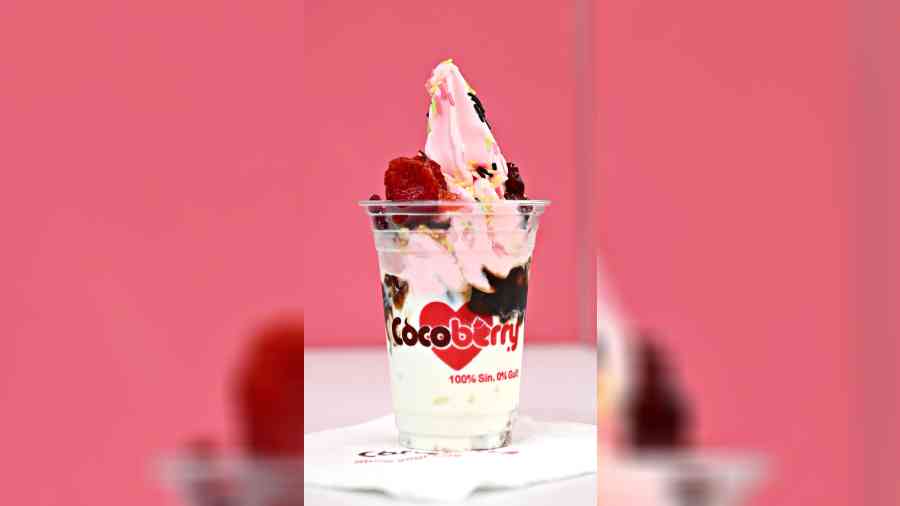 Parfait: A healthy and filling postworkout snack, prepared with sugarfree Vanilla Froyo, crunchy muesli in between, and topped with low-fat raspberry froyo, dried cranberries, rainbow sprinkles, and a strawberry on top, making it a perfect summertime indulgence