As the popular European dine den and cafe, The Daily in Deshapriya Park turns three, The Telegraph caught up with chef and owner Urvika Kanoi for a quick chat regarding her first F&B baby, and much more interesting things associated with it. Here's what transpired.
So three years of The Daily, how does it feel?
I don't think I still have an answer to this question, because you know everybody told me starting out that if you survive in Kolkata, you'll survive anywhere. You'll thrive anywhere. And I think that The Daily is me and I am The Daily. I recently opened in Bombay. But no other city gives you the joy of serving that Kolkata does. There's obviously a different crowd there altogether but The Daily is still my baby. For me Cafe Duco (in Mumbai) is still my business.
It's been difficult to say the least because everyone's gone through the pandemic and for restaurants, honestly, I don't really think the government ever looked out for us. So we are looking out for ourselves. It's been tough, but it's very rewarding that we've actually managed to stay afloat at least till three years.
How are Bombay and Kolkata different as markets, and which one is better?
The thing is that, honestly speaking, the two markets give you two different kinds of joy. As a market, I feel Kolkata is easier in terms of breaking ground and setting something up and sort of getting out to the people. Bombay is very difficult because you turn around and there are five more of you standing. Tough crowd. Tough, tough crowd to please. Highly competitive. Larger audience, but also way more number of restaurants that you're competing with. Kolkata is way more price sensitive. Bombay spends with both hands, so that way your dish can be priced at a certain level here versus there. And in terms of markets, Kolkata has a very good market. But Kolkata has this uninformed market also, which I keep talking about. But they've started feeling that they know food better than anybody else. That is something which I haven't come across in Bombay. Bombay is much more accommodating. They might give you criticism at the end of the meal, but they'll never refuse to pay. They don't want to cancel a dish from the bill.
OK, do people here do that?
Yes. People here have asked for cancellations actually... they say that please take a certain item off my bill. In Bombay, I think in almost a year, I have come across maybe one or two people who are like take it off my bill. There they'll tell you, they'll be more polite about it. Constructive criticism.
In terms of the menu, The Daily of course has undergone a lot of changes. What are your thoughts on the current menu?
The current menu is actually, I think, exactly how I would want it to be. It's European that goes into the Middle-East slightly. So that is what my focus for The Daily has always been. Because if you see, these are the continents that will give you the easiest brunch and cafe food, which can also be upscaled. The problem with the other cafes, be it anywhere in the country, is the whole wrap and sandwich with ketchup culture. That's not cafe food when you go abroad.
At The Daily, we try to make every single ingredient that you see on the menu. In fact, during the lockdown, we made our own vinegar. We managed to do that because we had the whole restaurant to play around where the strong smells were not bothering anybody. The point is to always strive harder when it comes to the food and beverage space.
Coffee is a huge part of your F&B philosophy. What inspires you regarding it?
Anyone who knows me, knows that I am big on coffee. I was in London recently, for three weeks; I actually went to a coffee school there. I particularly just wanted to learn about Colombian coffee because I'm a big, big coffee person. So I wanted to see what are the coffee drinks that we can make here with Indian beans because I think Indian beans are as superior honestly as Colombian beans. I am always trying to upscale my craft, always trying to learn new things so that I can show it in my food.
The Daily also started a couple of new properties this year; one was the pop-up. We have two more in the pipeline. We have had guest chefs. Then we had the bake sale, which is going to become an every-month property. Yes, the last Sunday of the month will be our bake sale. And if you again see the menu, it will be different each month. There are certain dishes that we are looking at, probably bringing into the menu as a permanent addition, but otherwise it will always be different; and we also serve a special breakfast menu with that. Everything which is different and not monotonous... we're trying to bring something new to the city.
So you've completed three years and soon hopefully will be five. How do you see The Daily going forward?
Yeah, of course, like five is the nearest. And after that hopefully we'll have one more, not necessarily of The Daily, but something under the same hospitality brand. So yes, but this time I have my eyes on Delhi, so hopefully in a year or more we might come up with something there.
And lastly, how did this name, The Daily, come about?
When I thought of opening my own cafe, I wanted it to be a comforting space where people can come in whenever and however. In your pyjamas, in the middle of the day, it doesn't matter. I wanted it to be a space that people could come regularly to, and hence the name The Daily came into being.
Pictures: Pabitra Das and Rashbehari Das
Faves From The Menu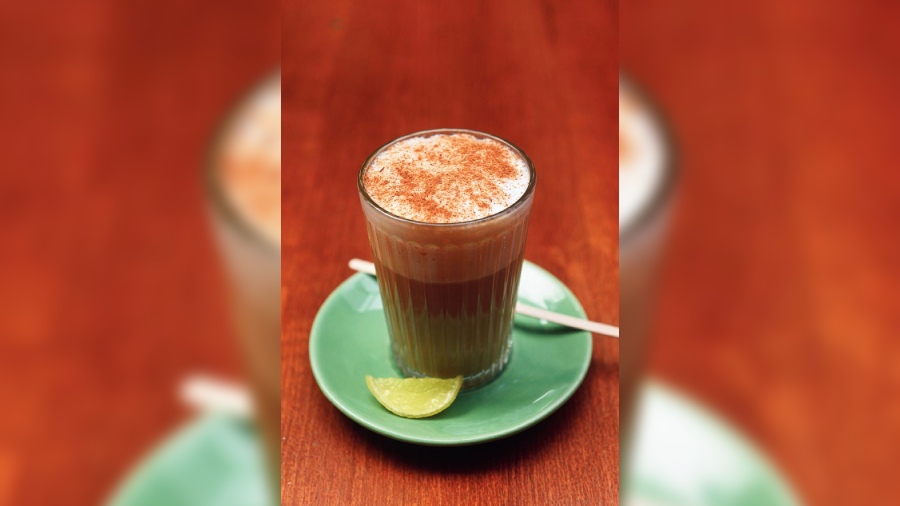 Barraquito Coffee, an off-beat yet must-try drink, this is a cinnamon and condensed milk-based rich and velvety coffee that gets a zing from a wedge of lime that is stirred into it after serving. We heart this drink.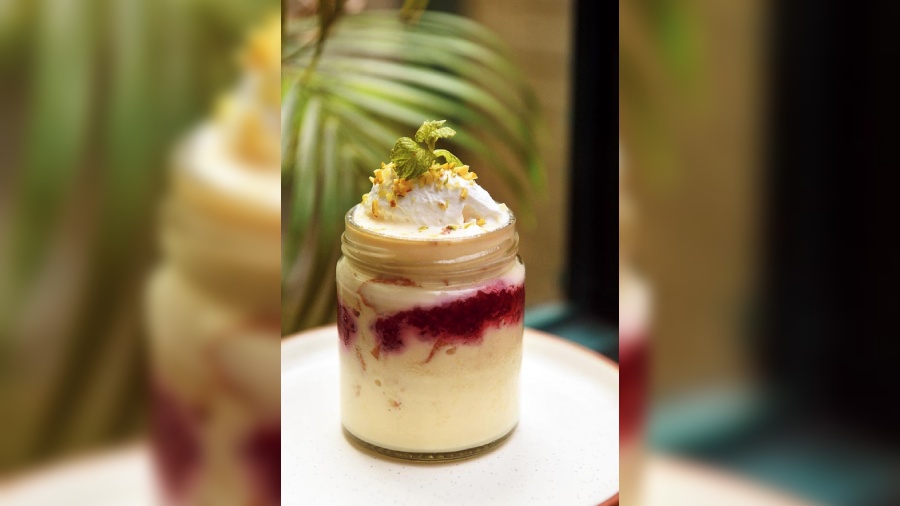 The Raspberry Tres Leches is a new addition to the dessert menu that is a mix of homemade sponge, Kerala vanilla milk and raspberry coulis.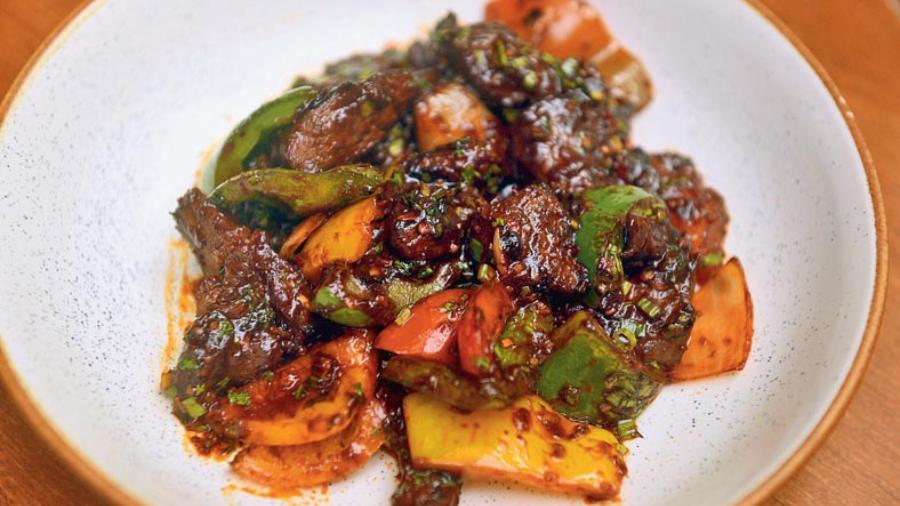 The Beef Chilli (top) and The Daily Sunday Roast are two bestsellers from day one and continue to attract patrons time and again. Both these plates are the ultimate comfort food and you won't stop once you dig into either of these.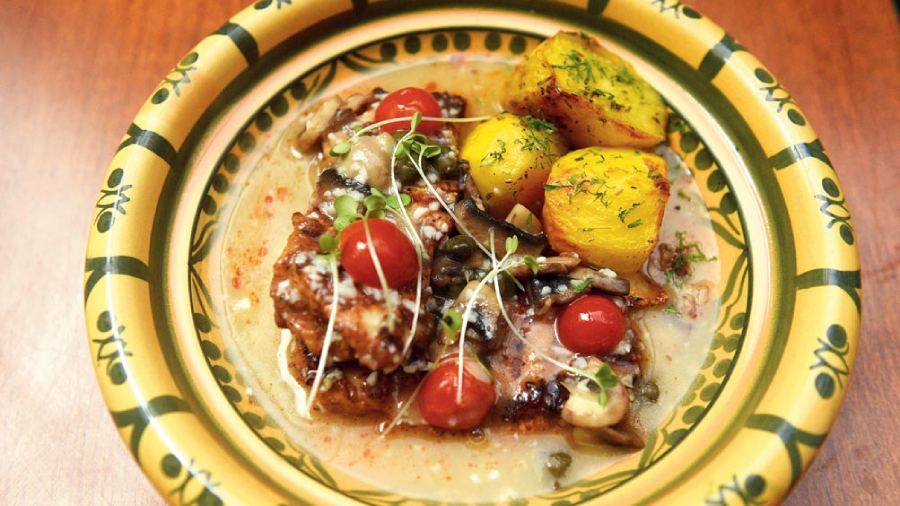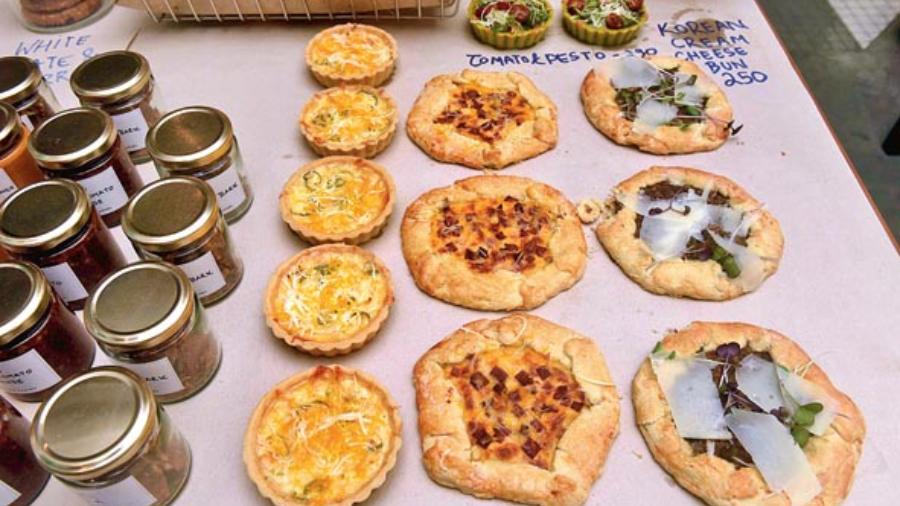 Handpies, galettes, tarts, sauces, French toasts, sandwiches and dips, along with a variety of breads and desserts were on sale at the first bake sale that was held on July 30.