Probiotics
As a mom of two young boys, I've always had to deal with the fallout from their digestive system. It's like a war zone down there! That's why I started making my own probiotic-rich foods at home. I figured if I can't beat 'em, I might as well join 'em! Probiotics are like the unsung heroes of the digestive system. They don't get a lot of recognition, but they're doing some heavy lifting behind the scenes. It's like having a team of tiny superheroes in your gut!
Pro-biotic Superstars!
Probiotics are live microorganisms that provide health benefits when consumed in adequate amounts. They're often referred to as "good bacteria" because they help maintain a healthy balance of bacteria in the gut, which is essential for overall health. Probiotics can be found in certain foods or supplements and are known to improve digestion, boost the immune system, and even enhance mental health. Adding probiotics to your diet can lead to numerous health benefits and is a great way to support your body's natural functions.
Yoghurt is like the Swiss Army Knife of probiotic foods. It's versatile, packed with probiotics, and can be used in so many different ways. You can add it to smoothies, use it as a base for dips, or just enjoy it on its own. It's like the Tony Stark of the dairy world!Kombucha is like the funky, hipster cousin of the probiotic family. It's always up on the latest trends, and it's got a unique flavour that not everyone appreciates. But once you get to know it, you realise it's a pretty cool drink.
Sauerkraut is like the grumpy old grandpa of the probiotic family. It's been around forever, and it's got a distinct personality that you can't ignore. But underneath that tough exterior, it's hiding some serious health benefits.Kimchi is like the spicy, rebellious teenager of the probiotic world. It's got a lot of attitudes, but it's good for you too!
If you're looking to add some probiotics to your diet, there are plenty of options to choose from! Soft cheeses like feta, Brie, and Camembert are like a cheesy playground for beneficial bacteria. Buttermilk is like the cool cousin of yoghurt, and it's a versatile ingredient in the kitchen. Closer to home, Kanji is a superb probiotic drink.
Miso is like the mysterious ninja of the probiotic world, packed with nutrients and flavour. Tempeh is like the jack-of-all-trades, perfect for vegetarian and vegan diets.
And last but not least, kefir is like the wild child of the dairy aisle, with a tangy flavour and a powerhouse of probiotics. So go ahead, mix and match, and see which probiotic foods make your taste buds sing!
Kick-starting your Science Lab!
Making your own probiotic-rich foods at home is not only a great way to save money, but it can also ensure that you know precisely what's going into your food. So, if you're tired of paying premium prices for store-bought probiotics and want to have a little fun in the kitchen, here are some tips for making your own probiotic-rich foods.
First and foremost, choose your ingredients wisely. Opt for high-quality, organic produce, grass-fed dairy, and non-GMO soy products. You'll also need a starter culture, which can be a powdered culture or a small amount of already fermented food. You can find starter cultures online or at health food stores.
Sterilize your equipment, folks! Don't let harmful bacteria ruin your hard work. Boil your jars and utensils or run them through a dishwasher. Experiment with different fermentation methods to find what works for you. Be patient because fermenting foods can take time. The length of fermentation depends on the type of food and the fermentation method, so it can take anywhere from a few days to a few weeks.
Now, let's get to the good stuff! Here are some examples of how to make your own probiotic-rich foods:
l Yoghurt: Heat milk in a pot until it reaches 180°F, then let it cool to 115°F. Add starter culture and mix well. Pour the mixture into jars and place them in a warm spot for six-12 hours until the yoghurt thickens.
l Sauerkraut: Finely chop cabbage and mix it with salt in a bowl. Massage the cabbage until it releases its juices. Pack the cabbage into a jar, making sure the juice covers the cabbage. Place a weight on top of the cabbage to keep it submerged. Cover the jar with a cloth and let it ferment for three-four weeks.
l Kombucha: Brew tea and add sugar. Let the tea cool to room temperature, then add a SCOBY (symbiotic culture of bacteria and yeast) and some starter tea. Cover the jar with a cloth and let it ferment for seven-10 days.
l Kimchi: Finely chop cabbage and mix it with salt and spices in a bowl. Pack the cabbage into a jar, making sure the juice covers the cabbage. Let it ferment for three-four days.
l Kanji: Chop up beets and carrots into large chunks and ferment them in boiled and cooled water with a spoonful of mustard powder and salt. Let it ferment for three days until it's tangy!
But wait, there's more! Here are three other probiotic-rich foods that you can quickly make at home:
l Water kefir — Water kefir is a fermented drink made from kefir grains, which are a combination of bacteria and yeast. The kefir grains are added to sugar water and left to ferment for a few days. The result is a fizzy, tangy drink that's packed with probiotics.
l Kefir — Kefir is a fermented milk drink that is made by adding kefir grains to milk. Let the mixture sit at room temperature for 24 hours, then strain the grains and enjoy the tangy, probiotic-rich drink.
l Pickles: Who doesn't love a good pickle? Pickles are made by fermenting cucumbers in a brine of salt, water, and spices. The fermentation process creates a sour, tangy flavour and a pickle that is packed with beneficial bacteria. Making pickles at home is a straightforward process that requires only a few ingredients. You could also ferment lemons in a similar manner. Just salt whole-halved lemons and leave them in the sun and see the magic unfold.
The Culture of Probiotics!
Incorporating probiotic-rich foods into your diet is easy and delicious. You can add fermented vegetables to salads or sandwiches, mix yoghurt with fruit and granola for breakfast, or sip on a glass of kombucha with lunch. You can also experiment with different flavours and ingredients to make your own unique probiotic creations.
I hope these tips were helpful and inspire you to start making your own probiotic-rich foods at home. Remember, the possibilities are endless, so don't be afraid to get creative and experiment with different ingredients and flavours.
Recipes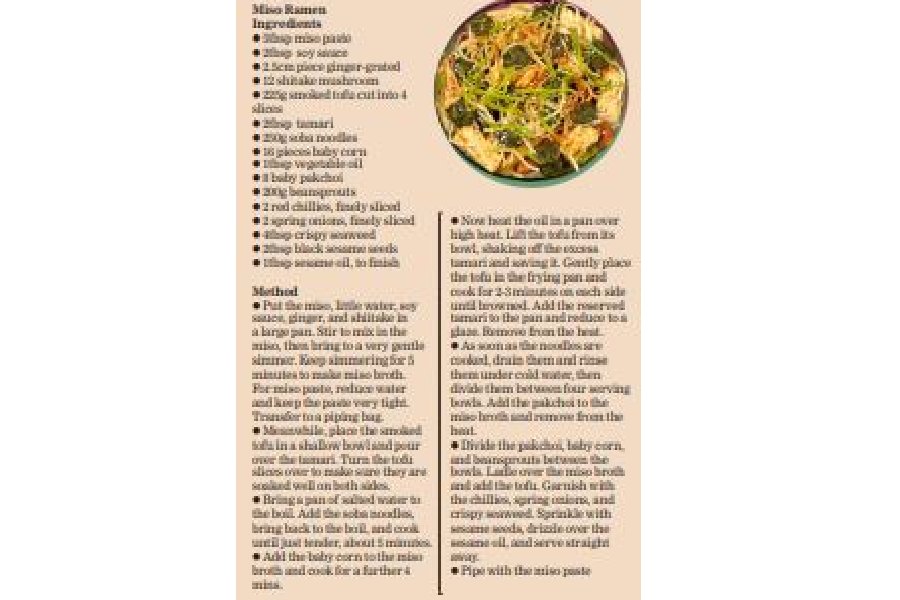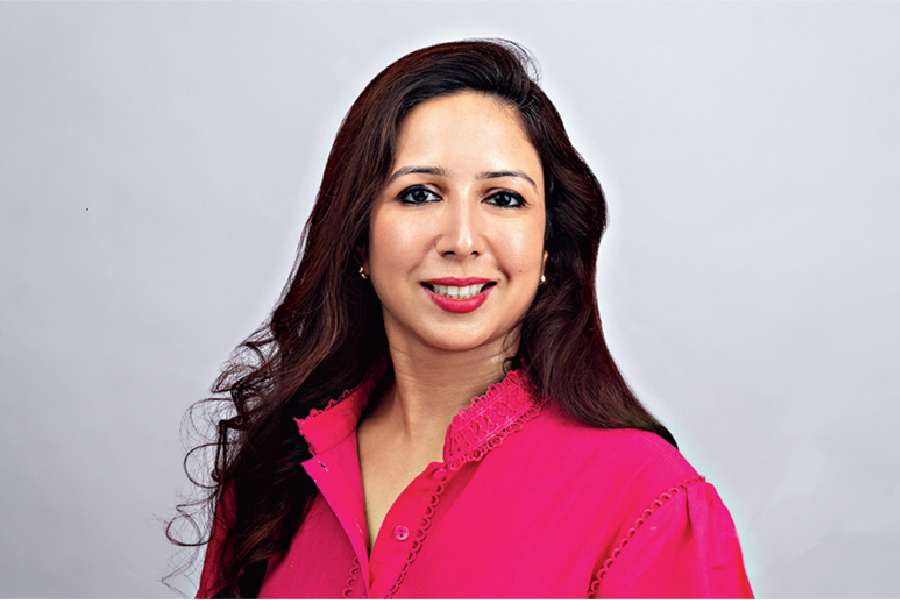 Vidisha Bathwal is the founder of Paprika Gourmet, an exotic artisan catering service brand in Calcutta. She's also a passionate foodie and a fitness enthusiast