The Astor Kolkata's Sizzling Sizzler Festival is here to tease your tastebuds with its amazing line-up. The festival, which kicked off on January 13 and will continue till January 22, brings a host of sizzlers, including an innovative one with Dahi Ke Kebab. Sounds exciting? Here's what TT sampled.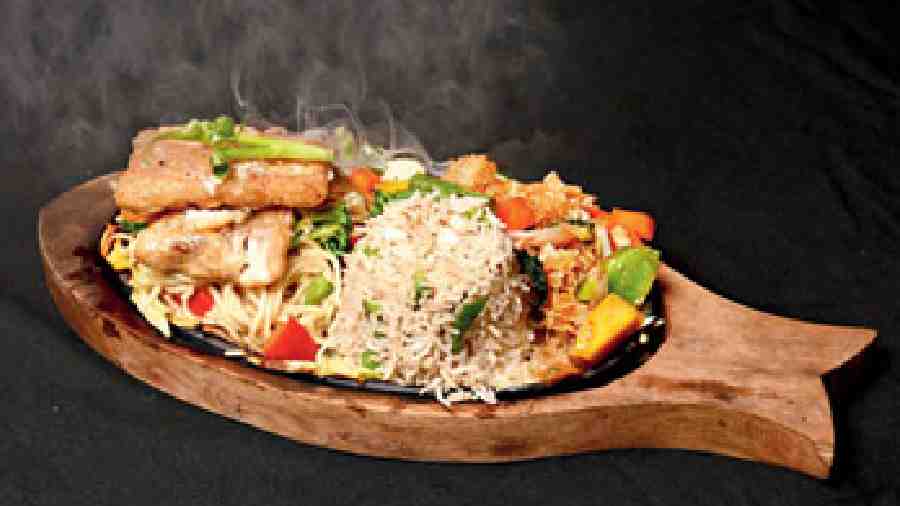 The star of the festival, Basa with Soft Noodles and Coconut Capsicum Rice with stir-fried vegetables is a Thai-inspired sizzler with Nasi Goreng rice, oriental vegetables, and stir-fried noodles. Dusted with Thai spices and marinated for half an hour then fried, the basa fillets are scrumptious.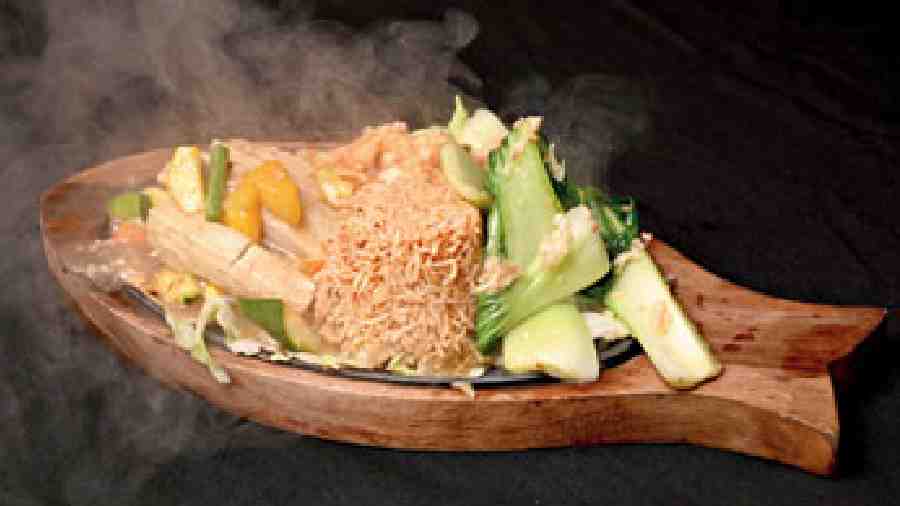 Wok-fried Tofu with Nasi Goreng rice, stir-fried Bok Choi and kimchi salad is a sizzler for anyone who loves the hot-and-sweet flavour of Korean cuisine. Fresh and soft tofu marinated with garlic, cornflour and seasoned with salt and pepper is sautéed to perfection. Crisp Bok Choi is then stir-fried with garlic and served with kimchi salad. This sizzler is fresh, earthy and packed with flavours. A must-try if you are looking for vegetarian option.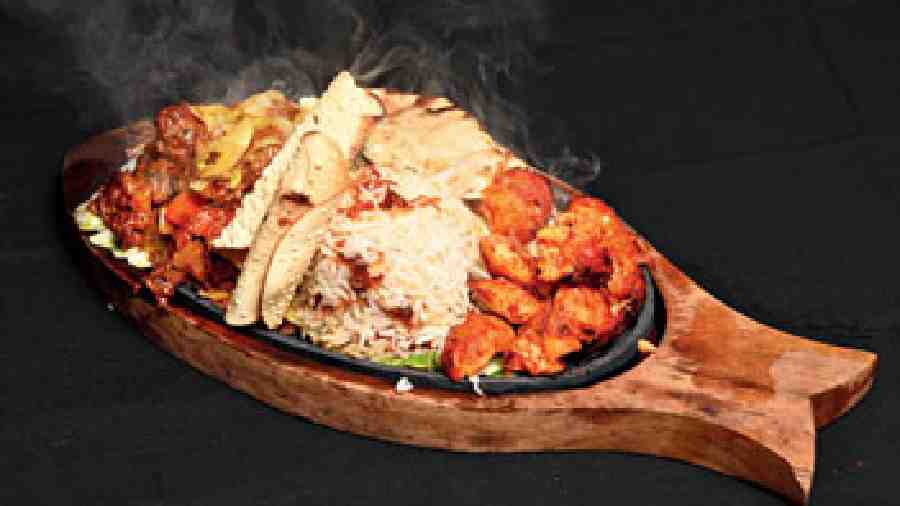 In Bhuna Boti Masala with Cheese Mirch Kulcha and Brista Rice with Charra Aloo, the nalli is extracted from the mutton and tossed with spices, like garam masala, and assorted vegetables, and then slowly roasted with a splash of rice wine, emulsifying all the juices. It is served with cheese Mirch Kulcha that goes well with the mutton. The rice tossed with deep-fried shallots and charra aloo, tandoori baby potatoes adds to the dish. It's garnished with rolled, toasted papads, making it nothing short of a royal treat.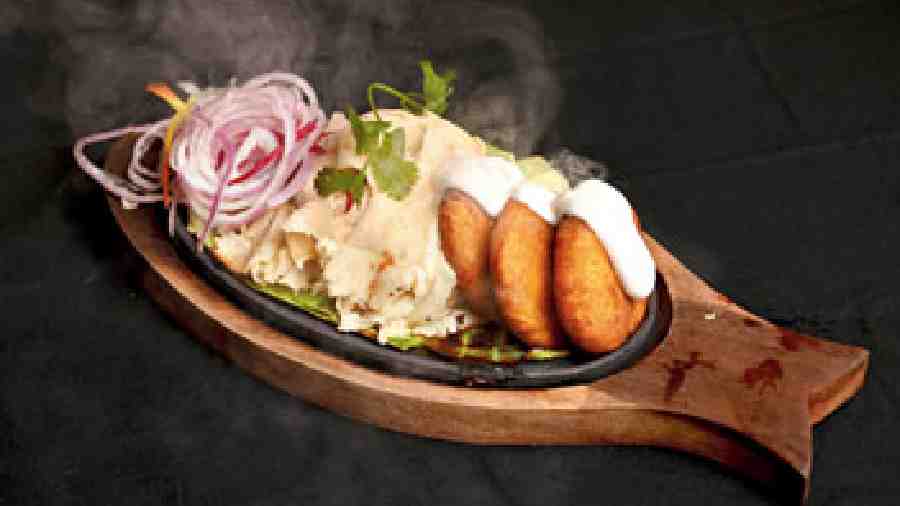 The Astor, Kolkata is already known for its kebab and this smokey treat with Dahi Kebab is a show of strength and an interesting cross between a sizzler and a kebab. It is served with Warqi Paratha, also known as lachha paratha, and house salad of macerated onions, carrots and beetroot slices.
Pictures: B Halder