Usha Uthup, the Indian pop, jazz and playback singer, gave an electrifying performance at the Warehouse Café in South City Mall on May 19, in association with TT. Renowned for her powerful voice and captivating stage presence, the singer enlivened the atmosphere at the Warehouse Café as she dropped her hits one after the other. From youngsters to families, everyone grooved to her iconic hits and experienced her dynamic energy. Spanning various genres, from Bollywood to pop and from jazz to soulful renditions, Uthup enthraled the audience with her range. TT dropped by to have a quick chat with the singer.
Kolkata played a major role at the onset of your singing career. What does this city mean to you?
Kolkata has done everything for me. Starting from Park Street in Trincas has been absolutely brilliant. At the beginning of my journey, Kolkata is the place where all the big stuff happened. In the 53 years of my singing career, I have performed all over the country and world, but Calcutta always holds a special place in my heart. So coming here today at Warehouse is really exciting, which is making me nervous, just how I felt about my first performance at Trincas. I hope everyone appreciates it and have a good time. Kolkata has been my Mecca, mandir, masjid, church, and hallowed ground for me.
You're the undisputed icon of pop music in the country. How do you think the pop genre of Bollywood and the country has changed through all these years?
It has changed so much. But like I always say, it always changes for the better. It's only cosmetic changes, you know, a little bit of music here, a little bit of vocals there, but ultimately, everything remains the same. The heartbeat is the same, the feelings are the same.
Who inspired you to make music?
The audience. Actually, music is not my business, communication is. The audience has always made me keep making music for them and they have inspired me throughout. But as far as a singer goes, I think my inspiration has been Harry Belafonte.
How do you feel about digital musical apps that have impacted the music business?
I think digital music apps are fantastic. I mean now people don't need to rely on music companies to release their music. We have such fantastic talent in India. The more these digital music apps are made the more these hidden talents can be found. It's just modernising the music industry for the better.
Which is that one song of yours you always enjoy performing?
I enjoy performing anything my audience likes. Something which my audience can perform too. I always say that the song is bigger than the singer. So if the audience loves a particular song, I'll keep performing that for them.
Who are some other musicians you admire?
I think every one of them is in India. India is the hub of amazing and talented musicians. The new generation is fantastic. Singers like Shreya Ghoshal, Shaan, Sunidhi Chauhan, Arijit Singh and so many more. They make such beautiful and soulful music.
If you could change anything about the music industry, what would it be?
Nothing. I think the industry changes every time in a good and positive way. So many happing places like the Warehouse are opening in so many cities, where young talent can perform. These places are giving the young talents a chance to see what I've been doing in this genre of music. I have wiped out the stigma of singing in a nightclub, for 53 years in a sari.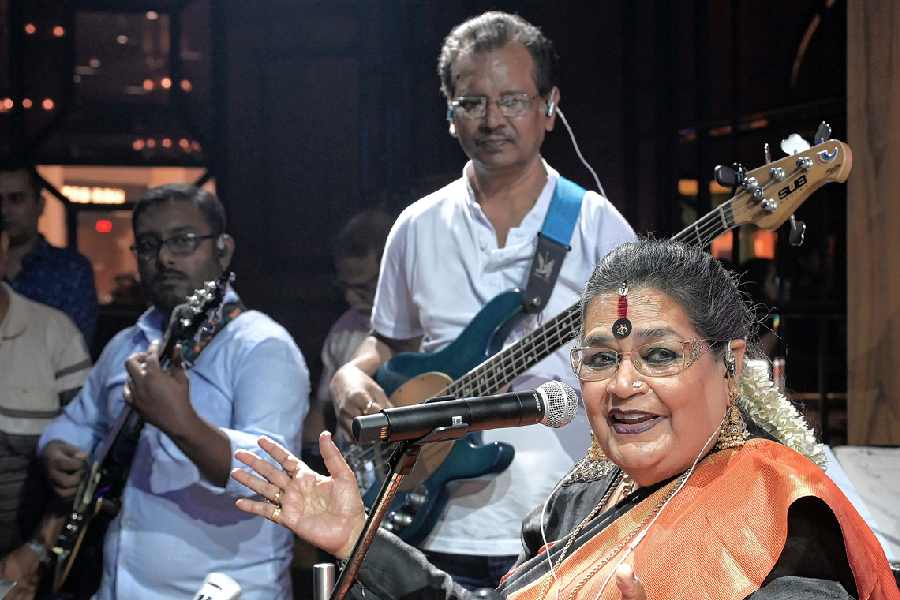 In between performances, Uthup had fun conversations with the audience.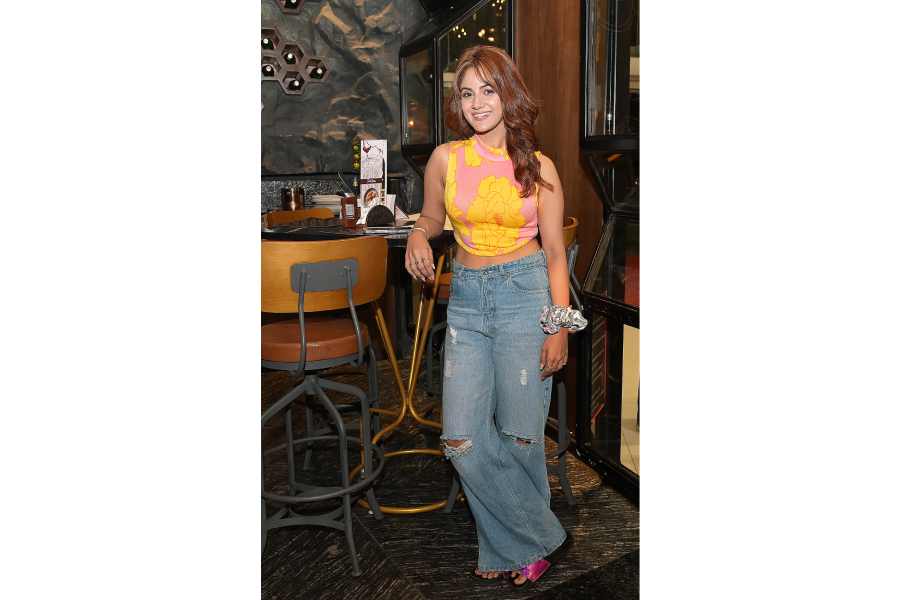 TT spotted actor Trina Saha at the do. She said, "My first ever show I performed was at Kalamandir with Ushaji. So that is the fondest memory I share with her and today I came here to watch her live. My father and my grandfather were huge fans of her. Every morning Haare Rama haare Krishna used to play in my house. So coming here today is making me feel very nostalgic."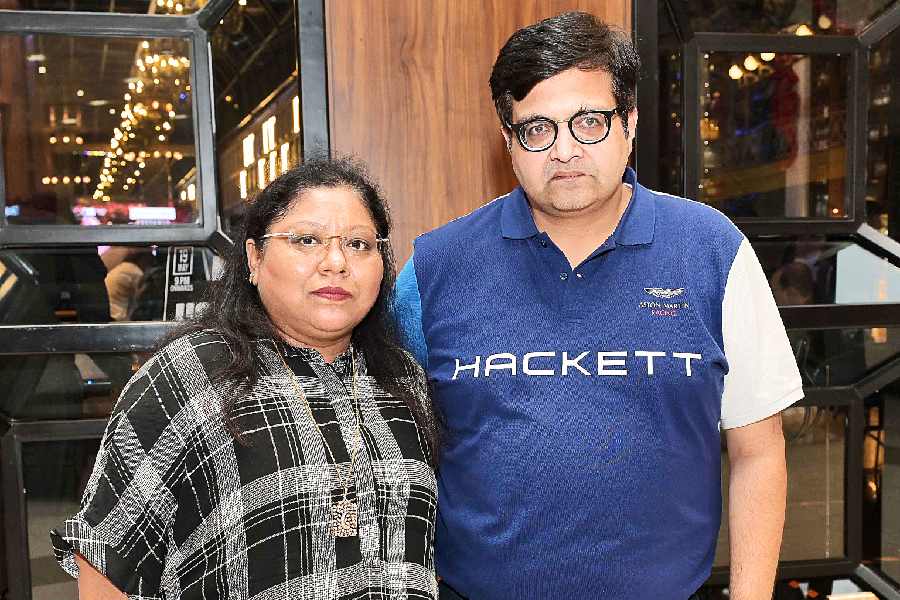 "One year of Warehouse Café has been an incredible journey; we are immensely grateful to the City of Joy for showering us with love and support. It has been an incredible journey, and we owe our success to the unwavering dedication of our amazing team. Thank you for making our first year a resounding success, and here's to many more years of creating unforgettable moments together. We couldn't have asked for a better way to celebrate our anniversary than with the legendary Usha Uthup. The house was full, the music was electric, and the crowd's energy was simply sensational. It was a night of pure magic, marking a memorable milestone for Warehouse," said Amit and Vanita Bajoria owners of Warehouse Cafe Calcutta.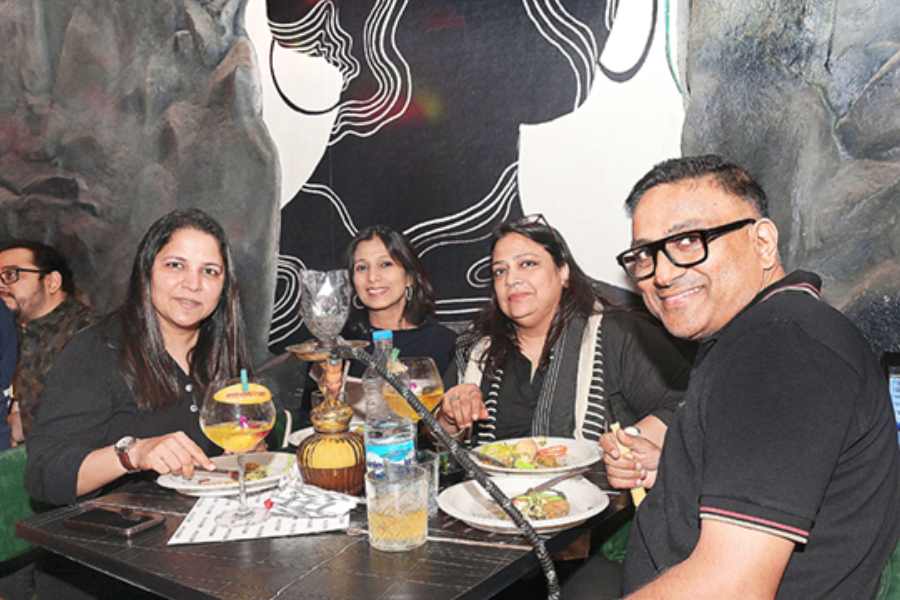 (L-R) Swati Rajgaria, Aruna Agarwal, Anita Poddar and Anant Agrawal, enjoyed the show with scrumptious food. "Usha Uthup is a legendary singer and we all are hearing her since our childhood. It was a great moment of joy to see her perform in her mid-seventies," said Aruna.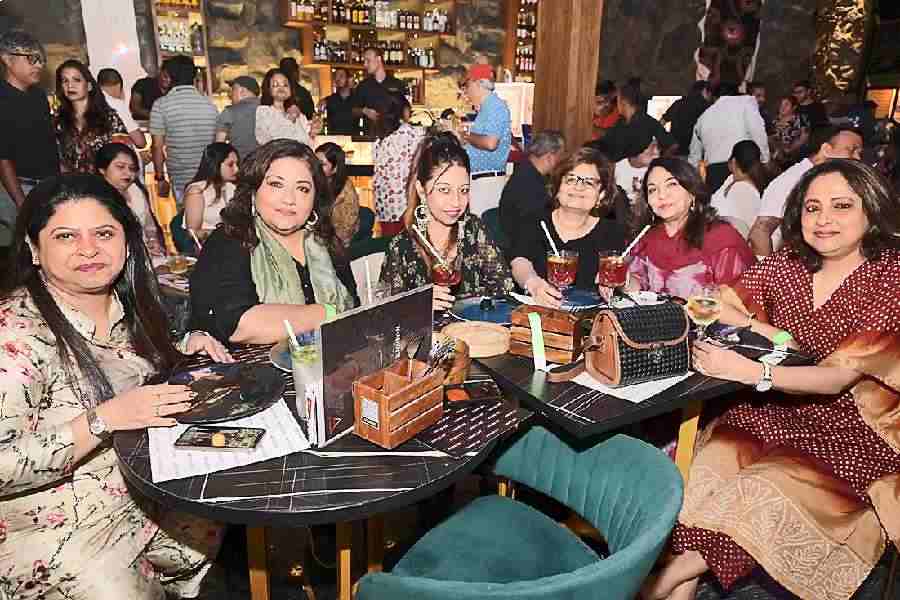 (L-R) We spotted a girl gang comprising Uma Mitra, Srabanee Chakraborty, Debapriya Mukherjee, Aarti Bajaj, Sheela Janakiram and Soma Bhan having fun at the event. They said, "The energy in the air was contagious, and the crowd was enchanted by her enchanting rendition of both old and new songs."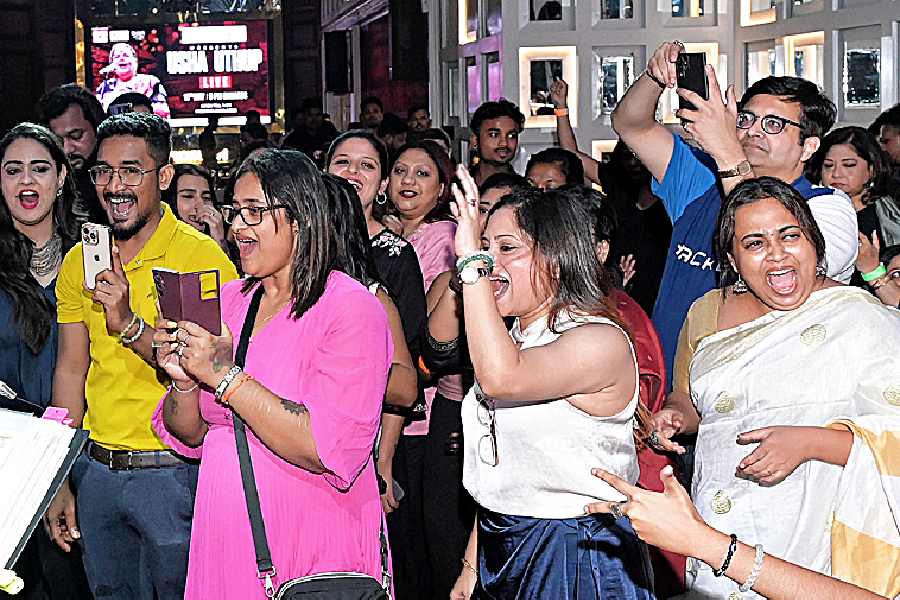 Whether it was Senorita or Ramba ho, the audience cheered and grooved every time Uthup dropped a hit.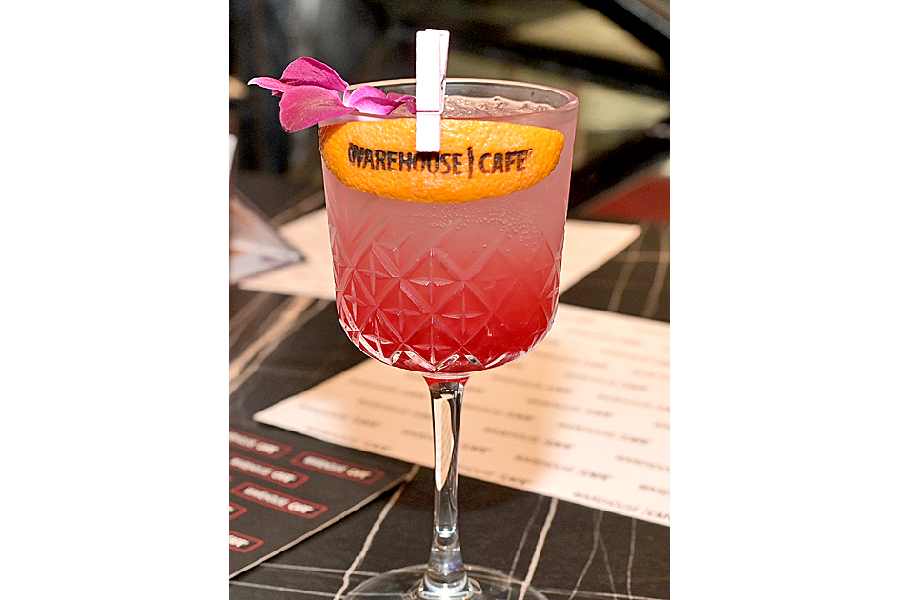 The audience enjoyed the live performance while they sipped on the Fizzy Summer mocktail made with strawberry crush, orange juice, crushed ice and topped with lemonade.
Siracha Chicken dim sum was a bestseller on the menu that evening.