The notes from his sarod feel like it comes straight from his heart — and seeps deep into listeners. Over the years, Ustad Amjad Ali Khan has become a genre in himself, and the P. C. Chandra Group felicitated the sarod maestro with the P. C. Chandra Puraskaar on April 25.
The 2022 edition of the group's annual awards ceremony was held at the Science City Auditorium, in the presence of chief guest Pandit Ajoy Chakrabarty, P. C. Chandra Group managing director A. K. Chandra and P. C. Chandra Jewellers joint managing director Suvro Chandra.
The evening was a celebration of the life and works of the Padma Vibhushan awardee, whose ekhara taans have been an object of deep reverence for generations of music lovers. "We feel extremely honoured to felicitate Ustad Amjad Ali Khan. The 'sarod samrat' has brought fame to Indian classical music with his mesmerising sound and rhythm, and has taken classical music to a different level on a global platform," said Suvro Chandra.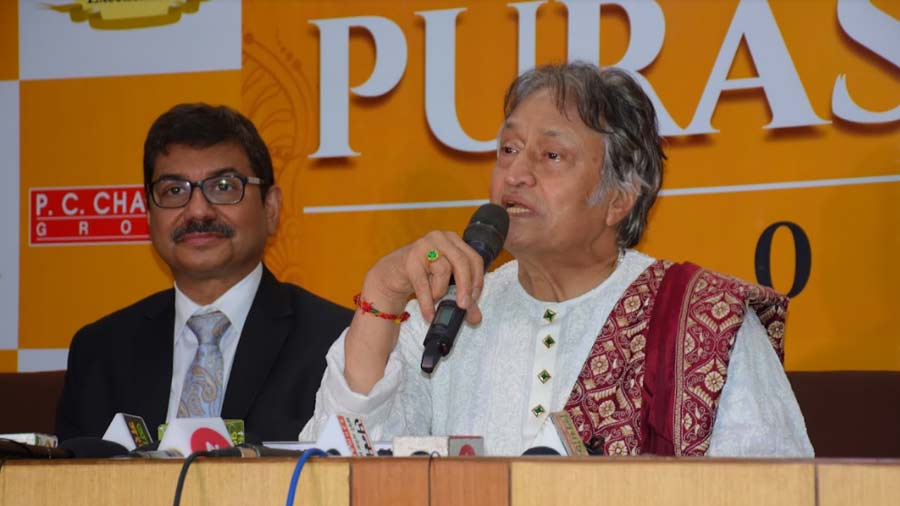 Ustad Amjad Ali Khan speaks at the ceremony
"I hope to perform as part of a sarod trio with both my children in Kolkata one day, because Bengal is our second home. My father would spend a lot of time here," Khan said.
He also encouraged people to not just subconsciously listen to music, but to experience it fully. "You should listen to music with complete concentration, even if for five minutes, and you will receive all its positive effects," he noted.
The night concluded with a performance by National Award-winning singer Iman Chakraborty.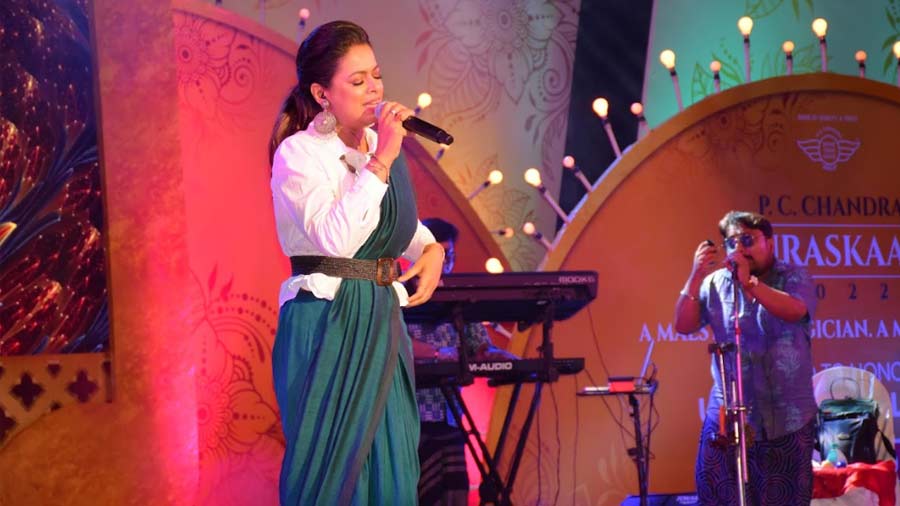 Iman Chakraborty performs at the event