Another midweek means another chance to pause the descent into insanity due to the surging heat and look back on the even more heated action from the IPL. As is the case every Wednesday, we are all set to unveil our winners of Wrong 'Uns, our IPL weekly awards that promises to honour the brilliant and the bizarre and most things in between.
Two fresh awards will be handed out this week while an old one from week one gets reinstated. Without further ado, here is presenting the fourth edition of Wrong 'Uns.
The Socrates Award for Best On-Field Dialogue
For the second week running, Virat Kohli is involved in talking the talk, though this time we do not have to guess what Kohli spoke about. In a post-match chat with Royal Challengers Bangalore (RCB) teammate Dinesh Karthik — the sort where one player pretends to be a journalist for two minutes — Kohli spoke to Karthik about the latter's electrifying form in the IPL. Karthik, just like his batting of late, did not beat around the bush and cut straight to the chase about how he wants to return to the Indian team for this year's T20 World Cup. Had Kohli still been Indian captain, his response would have carried far greater relevance, but even as a senior player his implicit approval of Karthik's bid will not go unnoticed by the selectors.
Most Startling Statistic of the Week
A day before turning 30, Lucknow Super Giants (LSG) skipper K.L. Rahul smashed the Mumbai Indians (MI) bowling to all quarters of the Brabourne pitch to score one of the most scintillating centuries in IPL history. Rahul's innings meant that he now averages more than 45 in each of his last five IPL seasons. During this time, his strike rate has never dipped below 129 and the last four completed seasons have seen him post at least 593 runs or more. His best tally came in 2020 when he compiled 670 runs at an astonishing average of 55.83. Startling statistics indeed.
The Yudhisthir Award for Unfiltered Honesty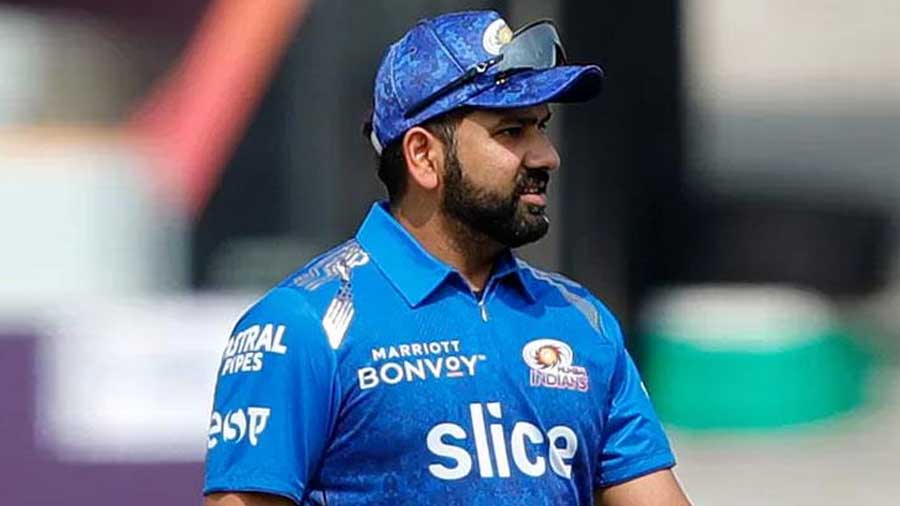 Rohit Sharma owned up to MI's disastrous start to the season
BCCI
We are not even halfway through the IPL and five-time champions MI are all but ruled out of a place in the playoffs. Six losses out of six is the worst ever start to an IPL campaign in MI's history, something that captain Rohit Sharma did nothing to hide from after his team's latest defeat against LSG. Rohit earned our Yudhisthir Award this week for avoiding doublespeak and trying to diagnose MI's crisis as bluntly as possible, even if he could not pinpoint what exactly was letting his team down. "If I know what's going wrong, I'd correct it, but it's not coming off. But I do take responsibility… I will look to use my experience and we hope to come back again as a team too," said Rohit, who will lead his troops into battle against the similarly out-of-form Chennai Super Kings (CSK) on Thursday.
Best Almost-Drop
After being at the wrong end of this award last week, Pat Cummins is the one taking home the prize this time around, in combination with Shivam Mavi. The teamwork from Cummins and Mavi came at the start of the 18th over in Rajasthan Royals's (RR) innings against the Kolkata Knight Riders (KKR) on Monday. With Riyan Parag looking to clear the fence off a half volley from Sunil Narine, Cummins stretched every sinew to grasp the ball near the long-off boundary. But as he caught hold of the ball, his momentum seemed certain to put him in contact with the boundary rope. A semi-horizontal Cummins had the presence of mind to toss the ball up to fellow boundary rider Mavi, who pulled off a sensational leap to grab a one-hander and complete one of the best catches you will see in the IPL this season.
The 'How's the Josh?' Award for Over-the-Top Passion
So what if the runs have dried up for Kohli this season? His passion is still in top gear, as was evident in his ecstatic celebrations of familiar foe David Warner's wicket for RCB against the Delhi Capitals (DC). Kohli got all pumped up when the umpire turned down Wanindu Hasranga's LBW appeal against Warner and persuaded Faf du Plessis to opt for a review. The DRS confirmed Kohli's hunch and Warner was adjudged out, at which point the 33-year-old icon celebrated like a kid who just found out that the exam they had not studied for has been cancelled. What made Kohli's burst of josh ludicrous was how he made it a point to display his joy in the face of Warner and the umpire who had made the wrong call. Zero points on the fairplay standings, full points for over-the-top passion.
The Dairy Milk Award for the Sweetest Smile
Since neither Preity Zinta nor Shah Rukh Khan is there to sweep this award every week, thereby making it utterly redundant, we are glad to inaugurate this category with an unsuspecting winner this week. After erasing every trace of a smile off the faces of every MI fan earlier this month, Pat Cummins was putting smiles on the faces of KKR fans with his latest social media gimmick. To mark Poila Baisakh, Cummins was fed some mishti by Shreyas Iyer, leading to a semi-sheepish albeit adorable smile from the Australian. What would KKR fans give to ensure Cummins keeps smiling the exact same way on the pitch for the men in purple and gold!
The Tewatia Award for the Most Explosive Finish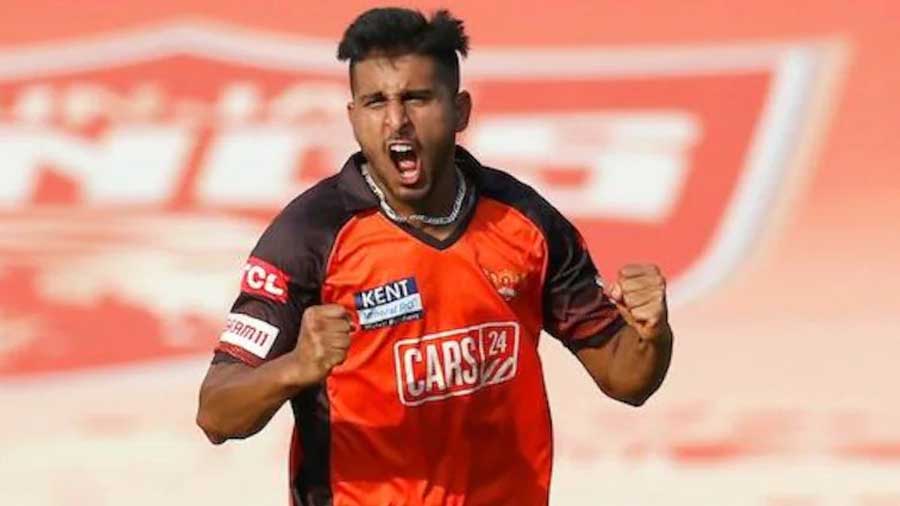 SRH's Umran Malik put in a man-of-the-match performance with four wickets for just 28 runs against PBKS
BCCI
Why should batters have all the explosions, especially when Umran Malik produced a three-wicket maiden over to wrap up the Punjab Kings (PBKS) innings for the Sunrisers Hyderabad (SRH) on Sunday? In a categorical exception this week, it is SRH's speedster who wins our Most Explosive Finish honour for pegging back the PBKS batting with his express pace in the last over of the first innings. After getting rid of Odean Smith with a caught and bowled — his second of the game after dismissing Jitesh Sharma in the same fashion — Malik cleaned up the PBKS lower order by castling Rahul Chahar and Vaibhav Arora off consecutive balls. Even though a hat-trick eluded the speedster, he did not concede a run off the final delivery of the innings, concluding one of the most impressive overs in IPL 2022 in the process.
Hardest Hitting 'It's Time to Move On' Moment
It was impossible to watch Dewald Brevis bat for MI this week and not think of his fellow South African who gave the IPL countless unforgettable moments over the years. Already christened Baby AB, the 18-year-old Brevis not only showed flashes of A.B. de Villiers against both PBKS and LSG, he even carried himself on the pitch in largely the same way. There was no better example of this than when Brevis smashed leg spinner Rahul Chahar of PBKS for four consecutive sixes. For IPL fans still ruing the retirement of de Villiers, Brevis's fiery cameos were the hardest-hitting wake-up calls (quite literally) to move on and accept that Baby AB is here and he is not too far behind the senior version in terms of delivering instant excitement and a 360-degree batting masterclass.
Back with a Bang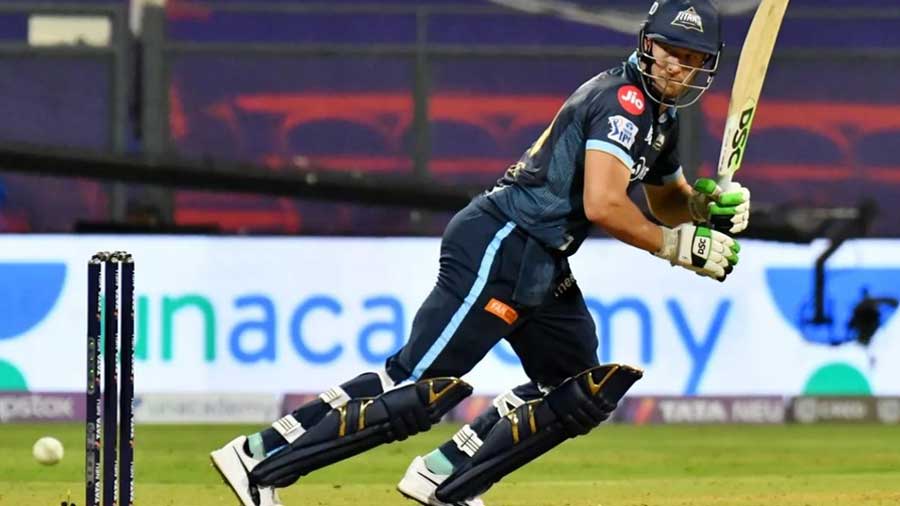 David Miller was back in his element against CSK after a prolonged wait
BCCI
If it is in the arc, it will be out of the park. That is how David Miller's batting philosophy used to be in T20 cricket. But for the last few years, Miller has struggled to find his arc, and consequently, struggled to hammer bowlers out of the park. After a slow start to this season for the Gujarat Titans (GT), which saw him make 68 runs in the first four games at a less than stellar strike rate of 123, Miller came back with a bang this week to justify his selection as GT's finisher-in-chief. His 14-ball-31 against RR may have come in the shadow of Hardik Pandya's fireworks, but was still pivotal in taking GT past the 190 mark on Thursday. Three days later, against CSK, with Pandya missing, it was the Miller show all the way. A dazzling 94 runs off just 51 balls with eight fours and six sixes marked the resurgence of vintage Miller, something that Punjab and Rajasthan fans wish had happened when he was playing for them.
The White Cap
As Kieron Pollard found out earlier in the season, shaking off the White Cap once it sits pretty atop your head is no easy task. After dispossessing Pollard off the cap last week, GT's Matthew Wade has managed to hold on to it, following another disappointing performance. Batting first against RR, Wade started off on the right foot, stroking a couple of delightful boundaries, before a bad call between himself and Shubman Gill saw Wade run out for just 12. With another crunch game against CSK next, Wade found himself axed from GT's starting lineup, with IPL veteran Wriddhiman Saha filling in. For those wondering if Wade will keep the White Cap forever should he not make another IPL appearance this season, you are both mean and wrong. The whims of the White Cap dictate that no player who has been out of action for two straight matches is entitled to our impeccable accessory, which means that should Wade miss out in GT's next match, a successor will be in line. Watch this space next Wednesday to find out who might take over from Wade as the next possessor of our very own albatross.