The countdown for Durga Puja has begun and it is time to recognise the best pujas with Sera Sorbojonin 2022, an initiative of Anandabazar Online and The Telegraph Online My Kolkata, powered by Cadbury Celebrations, co-powered by Nikon. The other partners are Havells (Lloyd), Haldiram Prabhuji, AMRI Hospitals, Raymonds, Rupashree Jewellers, TURTLE and Asian Paints
Here's all you need to know about Sera Sorbojonin 2022:
Who can participate?
Pujas organised by clubs and local residents in neighbourhoods across Kolkata and its nearby areas can sign up for the Sera Sorbojonin 2022 competition. Click here to register.
Guidelines for participation
Puja organisers must register the pujas by filling in an online form and providing the relevant details. Click here to register.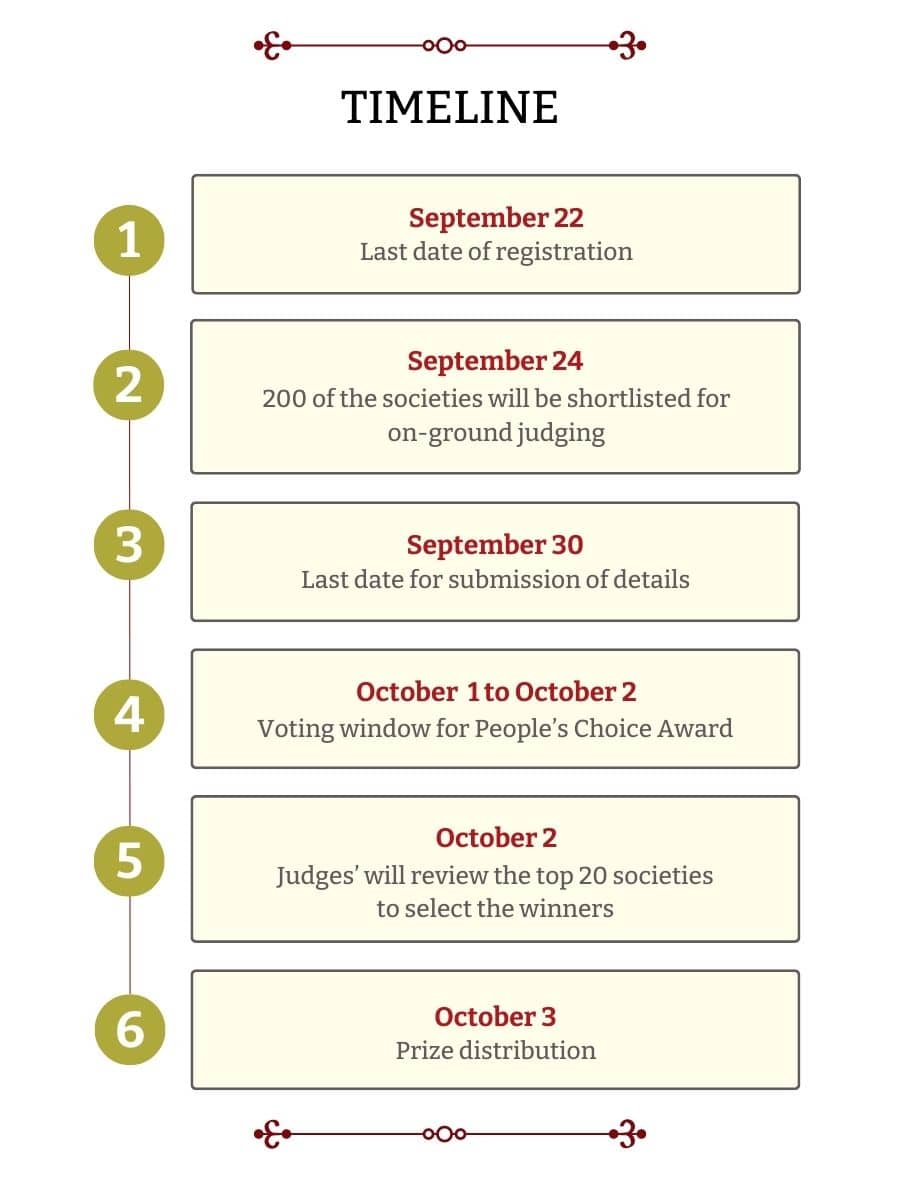 In the first round, 100 pujas will be selected from among the applicants
Then begins the real battle. Puja organisers will have to submit pictures of their pandals and idols and fill in a fresh form.
Next comes the voting. You can select the puja you like the most, irrespective of whether it is on the shortlist, based on the pictures and details shared. The puja with the most votes will win the People's Choice award.
Parallelly, 20 pujas will be selected from among the 100 on the short list. Ten of the 20 pujas will be declared winners in various categories in the final round.
The final 10 winners will be selected by celebrities from various fields. The celebrity judges will visit the shortlisted pujas and mark them based on several criteria. The final results will be announced on October 1 — Sasthi.
Trophies, prizes and cash rewards will be handed over to the organisers of the winning pujas
If you think your para puja is the best, make sure you sign up for the Sera Sorbojonin 2022 contest. Register here.