Kolkata girl Tanvi Rajgarhia staged her maiden ticketed show of Terrified of Twenty-Five in the city and a packed house on the second day of the two-day show at Skinny Mo's Jazz Club only proved that the city is open to a novel format of Broadway musical-style stand-up comedy. "The audience will not know what they like and don't like unless they come and watch the show. So, getting them in the venue is the most important task and the biggest challenge. They love it when they see it. Hence, I did a little work around on the description of the act. I don't call it a musical Broadway but a comedy/music/storytelling show," informs Tanvi who goes by the moniker Jhansi.
Though in tonality, the act has strong resemblance with a Broadway show, with Tanvi's commanding voice taking the centre stage, the stage set-up is minimal. A set of musicians — pianist, drummer and saxophonist — are part of her entourage, adding more jazz to the dramatic act. "I have performed in amphitheaters and big stages as well and I want to perform in all kinds of spaces. The magic of the show is it can fit anywhere," quips the young performer before taking up the stage.
Terrified of Twenty-Five stems from Tanvi's insecurities as a young performing artiste and interestingly, the 90-minute act transcends her age bracket and connects with everyone who pauses and reflects. She wrote the script when she turned 25. "Initially it started as my own discontentment with my life. I feel 25 is a turning point in all our lives and I turned 25 during the pandemic. So, I had so many plans for myself like all of us do, and on my birthday, it just dawned on me that I have not reached my goals yet. That feeling scared me and the title of the show popped up in my head one night," informs an extremely chatty Tanvi who writes, directs and even composes music.
Talking of her love for Broadway, the avid reader of The Telegraph tells us, "Musical theatre is what my life is. I remember religiously following the watchlist of The Telegraph and watching Phantom of the Opera as recommended. I was blown away by it and when I watched the same production live in London with my family a few months later, I knew I wanted to be a Broadway performer." Tanvi went on to study Musical Theatre in Lasalle College of the Arts, Singapore and post that bagged roles in Netflix's Queens of Comedy. She took Broadway-style songs and made them into political parody and updated her skills by learning to compose music for her acts. Though her style is new and is getting positive reviews, her heart lies with Broadway and she dreams of being a Broadway artiste. She is excited about her upcoming two-year stint at the prestigious BMI Lehman Engal Musical Theatre Workshop where she has been invited as a lyricist.
Post this show she is planning to take Terrified of Twenty-Five to other cities. Plus, she is also developing a musical based on Mahabharata with a New York-based theatre company.
Pictures: Rashbehari Das
Voices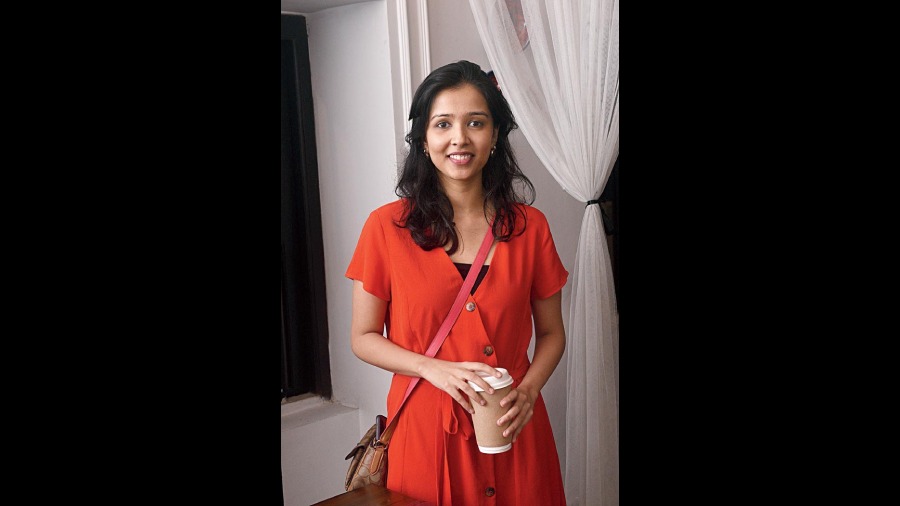 Prachi Khaitan, entrepreneur: What Jhansi is doing with her skill and musical theatre in Kolkata is out-of-the-world experience. Everyone should witness the production at least once in their life.
Aayushi Rajgarhia, entrepreneur: I watched it two-three months ago. And believe me, this show touches every nerve of your body and you get goosebumps. There's not a single person who will not relate to it. There were tears in my eyes and I laughed, it was a package of emotions.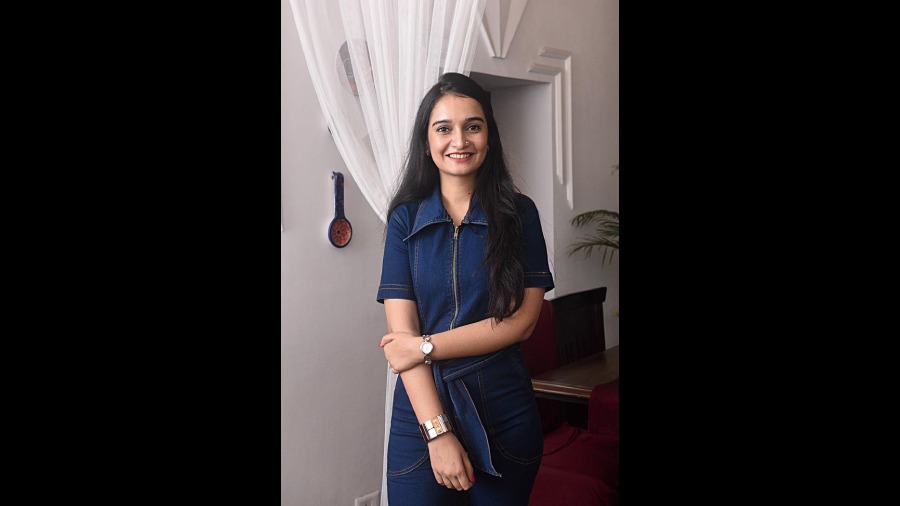 Vaani Bhala, CA student: I think the show was like therapy for me. In fact, I got some friends and family to watch it. I just feel I have more energy to get through life. Like Jhansi says, 'It sucks and it sucks for all of us.' I think that's my mantra now.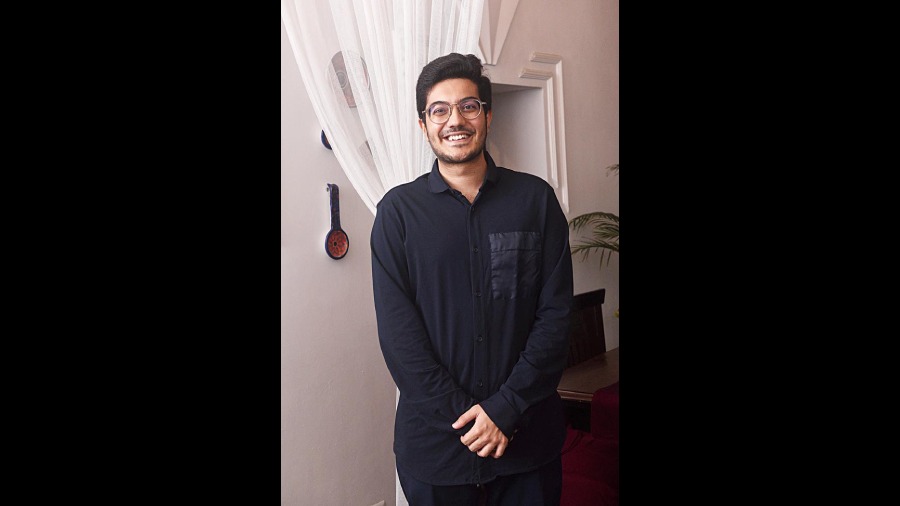 Tushar Bhala, entrepreneur: I watched this show yesterday and loved it so much that I had to come back with my wife today. The most striking thing is that the struggles she spoke of, I have faced them all and she has encapsulated them so well in an entertaining script.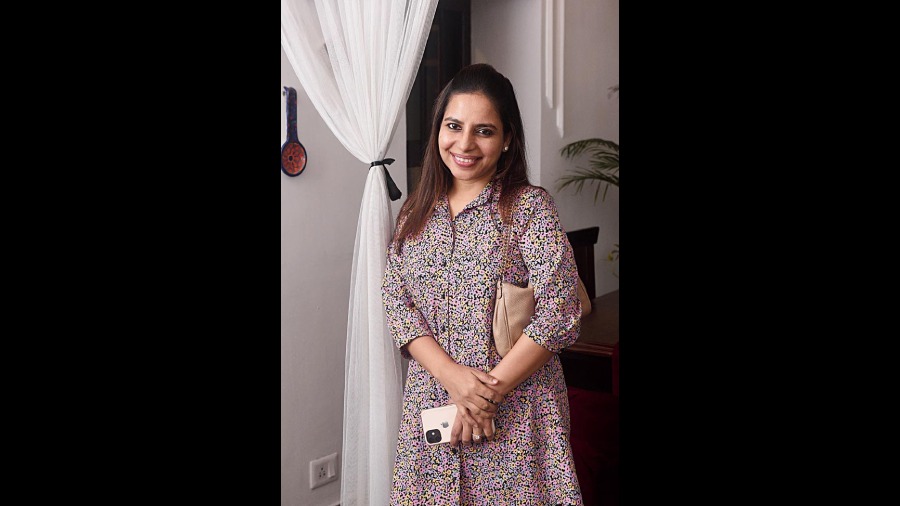 Nupur Sultania, entrepreneur: It's one of the best shows that I have watched in a long time. Though I have crossed the age but it made me go back in time and realise the things that we were not too sure of talking about. She brought out the fine nuances in a very realistic and cynical way. The best part is it is not centric to a particular gender.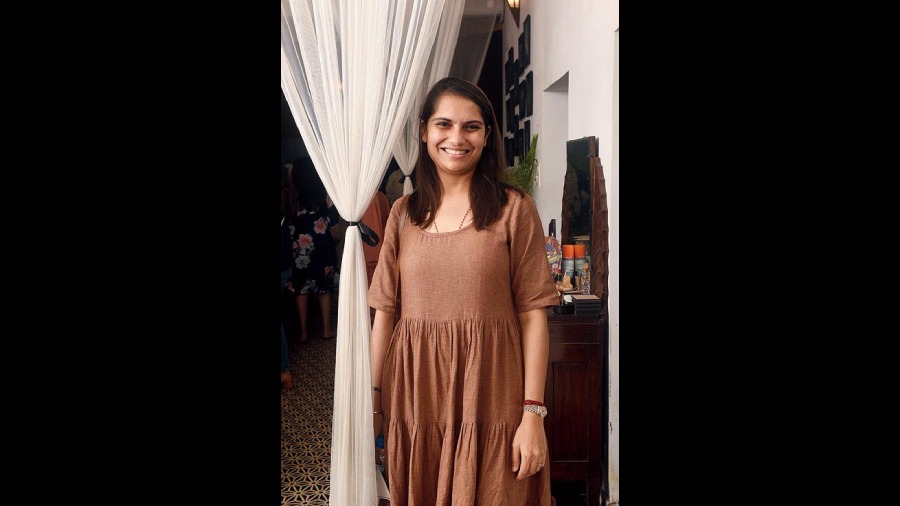 Pallavi Ruia, restaurateur: When I read about it, it seemed very interesting to me. Even though it talks about 25, it's for all ages because no matter what the age we all think of our plans and where we stand. It feels like a nice place to be with a production like this.