As the weekends progress in the city, Kolkata is sure able to come up with new ways to keep a party going. Having said this, The Grand Ballroom at the JW Marriott Kolkata played host to a two-day fest titled Aqua lens presents SupaFest 2.0 in association with The Telegraph, and Reverb Entertainment and Toast Marketing.
On September 10 the event saw a stellar line-up of techno artistes blow the audience away with their underground tunes. The line-up included the names of Browncoat, Nikhil Chinapa, Anyasa, Nipun Divecha, Akhlad Ahmed, Nutshell, Alamut, Cmyk, Firaaq and Samir Khan.
On the second day, post all the madness, the event hosted the Supa Flea, which included a flea market, food stalls, kids' corners and more.
Day 1
This was the first time Browncoat and Nikhil Chinapa had gotten together to go b2b in Kolkata and the audience couldn't have been happier. The two put together a melodic set that packed power in all its drops. "It was such a pleasure to be a part of SupaMoon, it was one of the grandest gigs for me in Kolkata ever. Everything from production to the crowd were top notch, I loved every minute of it," said Browncoat. "The past two years during Covid the Indian cities were shut down while Goa remained open with restrictions. And a lot of the clubs that were open had played underground music and techno. So people from different cities travelled and got to hear techno. The genre has grown tremendously," said Nikhil about the growing music scene.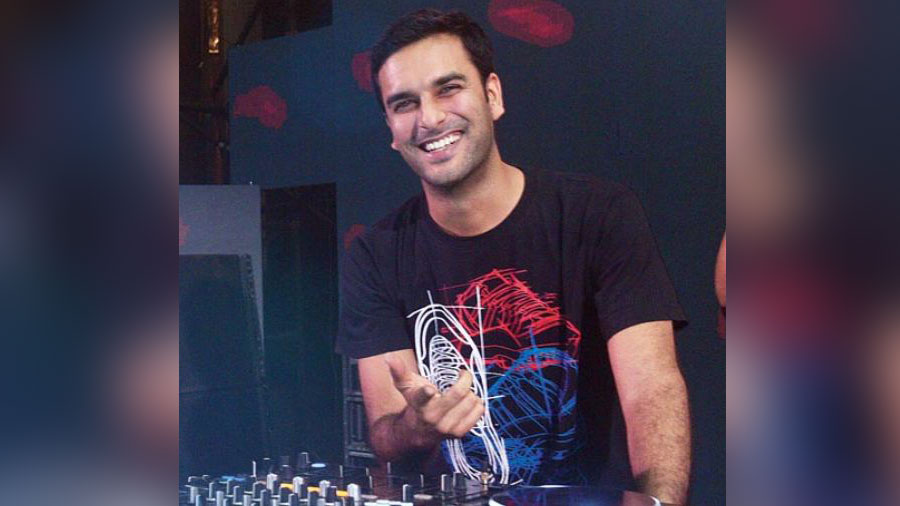 The audience is always happy to see Anyasa aka Anish Sood come and perform. He too kept the vibe quite melodic while packing punches from time to time. The artiste played a mix of his originals along with other tracks, a few of which the audience was familiar with. "Kolkata never disappoints! I had a great time at SupaMoon. The energy of the crowd was amazing and I think that was made possible by the production and vibe set up by everyone working on SupaMoon. Kolkata holds a special place in my heart and I can't wait to come back here," said Anyasa.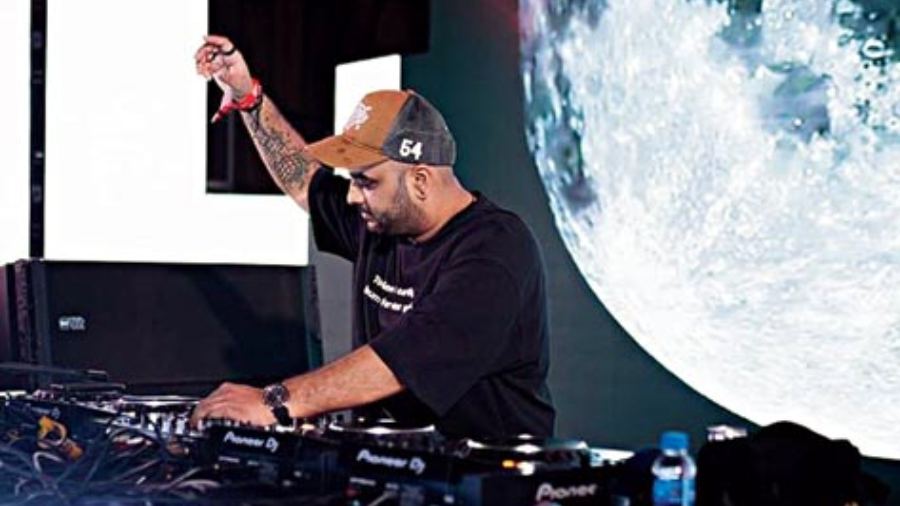 Techno artiste Nipun Divecha was also on the line-up. Nipun's set is what warmed up the audience. Playing from 9.30pm to 10.30pm, the artiste kept the vibe hot and groovy without powering too hard. "Music gives a soul to the universe and so did SupaMoon. Thanks for bringing me to Kolkata for the biggest show I've played there yet. It was 'supa'good," he said.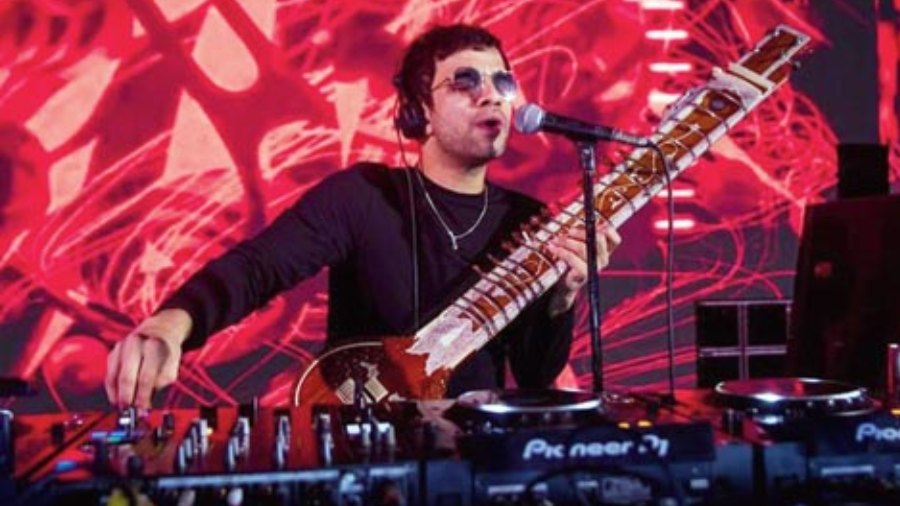 How could one not attend Akhlad Ahmed live? Not only does he man his console but also adds authentic traditional sounds using his sitar. The artiste, during his live show, uses electronic sounds which are accompanied by his voice, a flute and, of course, his sitar. "It was indeed a well-executed festival with everything on point including the hospitality, sound, production, even the crowd. Everything was very well-executed and I can't wait to be a part of it again. I really had fun playing my live hybrid classical act with my sitars, flute, tablas and Indian classical vocals," he said.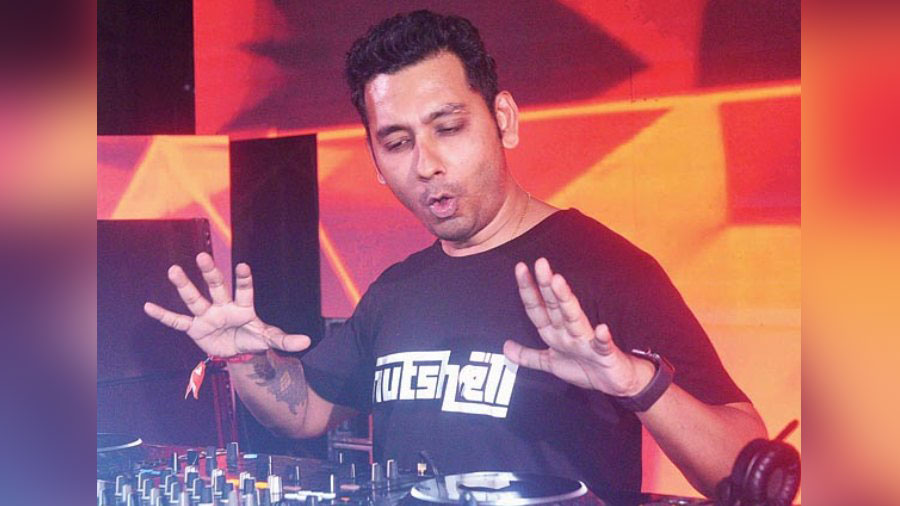 City-based artiste Nutshell too was on the line-up. He played his set after Nipun Divecha to warm up the crowd just right for Anyasa to take over. Vishal kept his set melodic with a driving bassline.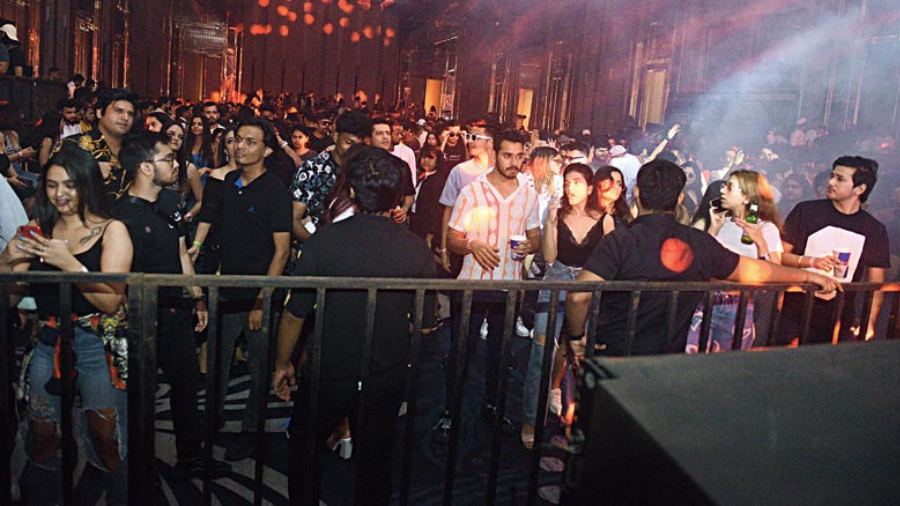 Vibe Tribe
P for packed! The banquets at J.W. Marriott Kolkata had pulled in a crowd of 4,000-plus people.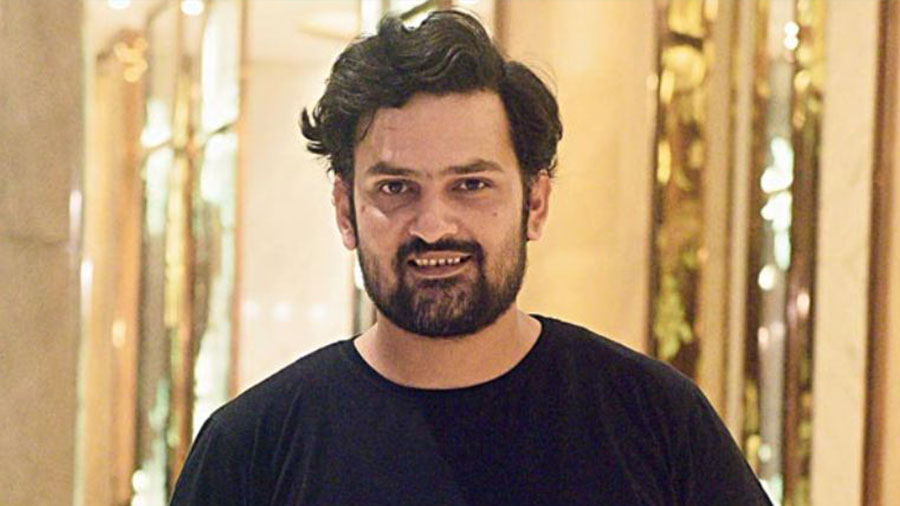 When it comes to visuals, VJ Philip Gordon does it best.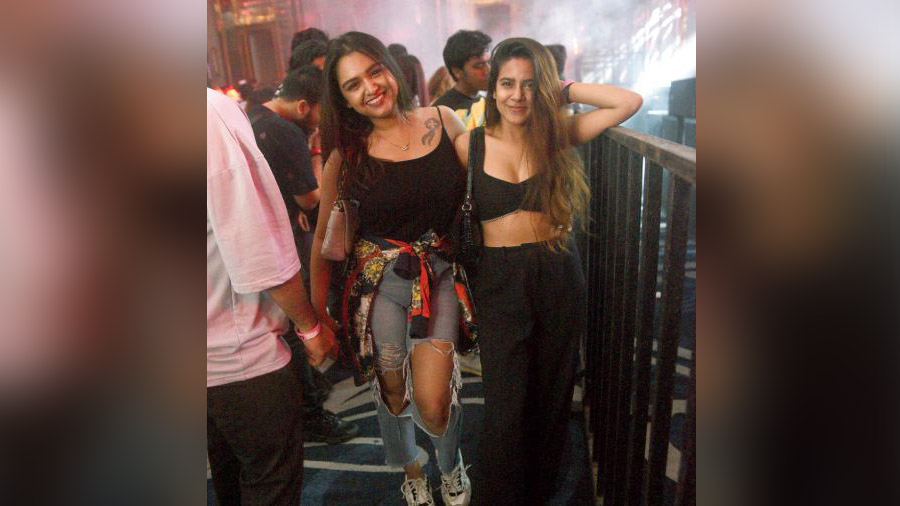 Zumba instructor Zin Ahana was spotted having a blast with her friend.
Day 2
The second day of SupaFest 2.0 saw numerous homegrown brands around town all under one roof. On sale were products like quirky clothing, attention-monger, accessories, daily luxuries and closet keeps. Local brands like Auli by Aishwarya Biswas, Prakassa, Shristi Chetani, Mariuz, Shae by Shinam Ahmed, Loops by LJ, Nimiz, Image Skin Clinic, Mayuri Varma Make up studio and academy were present along with a few streetwear brands like, Almost Gods, Mith and The Drip Corner.
A special lounge, called The Pink Zone, was a specially curated lounge for all things  for women. Not only was it run by women, but it was for the women as well. Every participant at the lounge had the space to carry out brand-specific activities throughout the day. For the tiny tots a stimulating game/fun zone curated by ATOM was also arranged so they could enjoy themselves while the mothers and fathers enjoy their time at the fest. An array of food stalls like Charmoso, Sooper Sandwich, The Fat Little Penguin, Kona Dukaan and Box Office were also present to fuel up.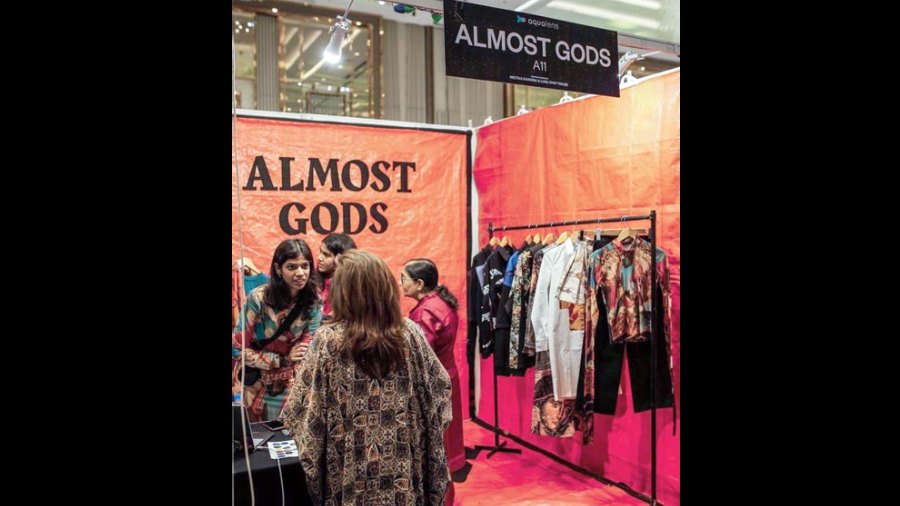 Almost Gods was a stall that received a lot of attention with their funky collection.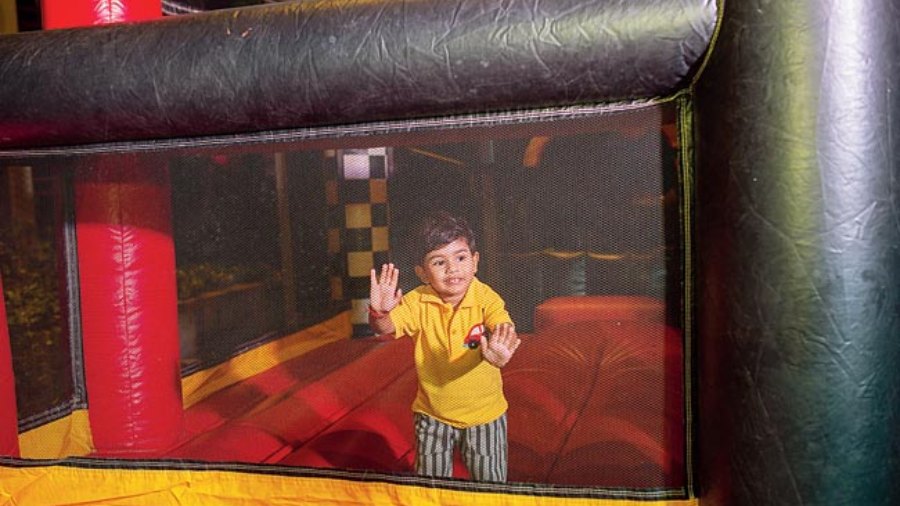 The kiddies kept busy at the games section set up by ATOM.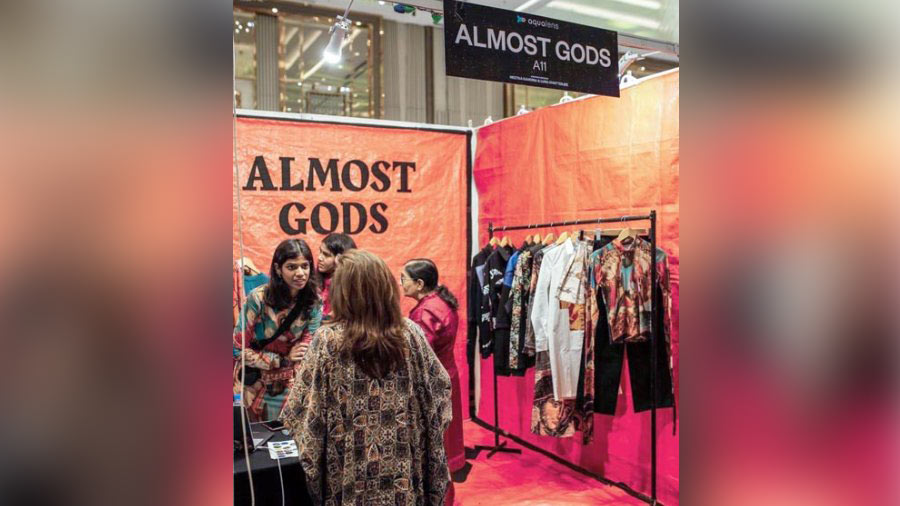 Food stalls like Charmoso were serving up scrumptious dishes.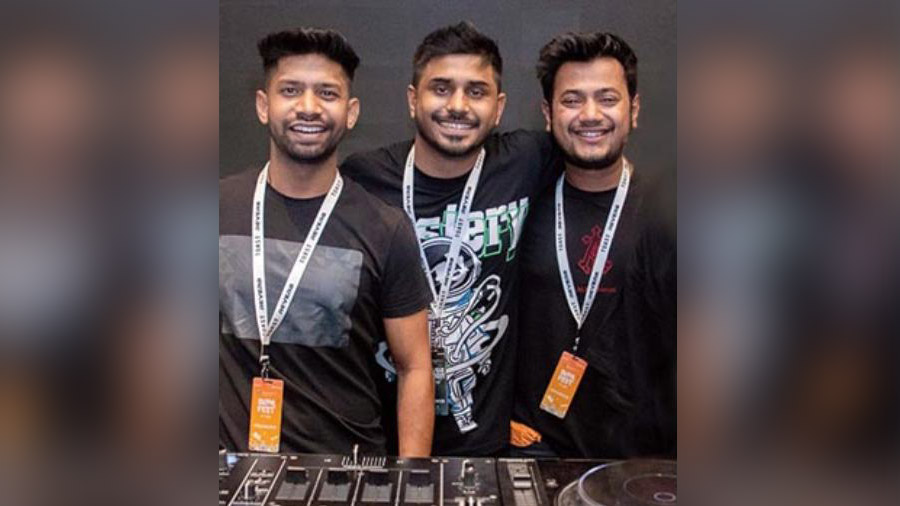 Organiser Speak
"The turnout for SupaMoon was mind-boggling. The energy and the vibe were unmatched for that evening. The crowd didn't stand still till 4am in the morning and the DJs kept everyone's spirits high with their music. SupaFest on the next day saw the likes of families, bloggers and entrepreneurs interacting and indulging on a day of shopping, eating, celebrating and a lot of socialising. We made sure that our tiny tots also have equal fun so we organised a special kids zone for them. It was an amalgamation of people from different walks of life all under one roof with the same zeal. The two days went by very fast but what it taught us was to gear up fast for another edition of this fest for the wonderful people of Kolkata," said organisers (L-R) Aniqur Rahman, Faheem Rahman and Gauravv Agarwal.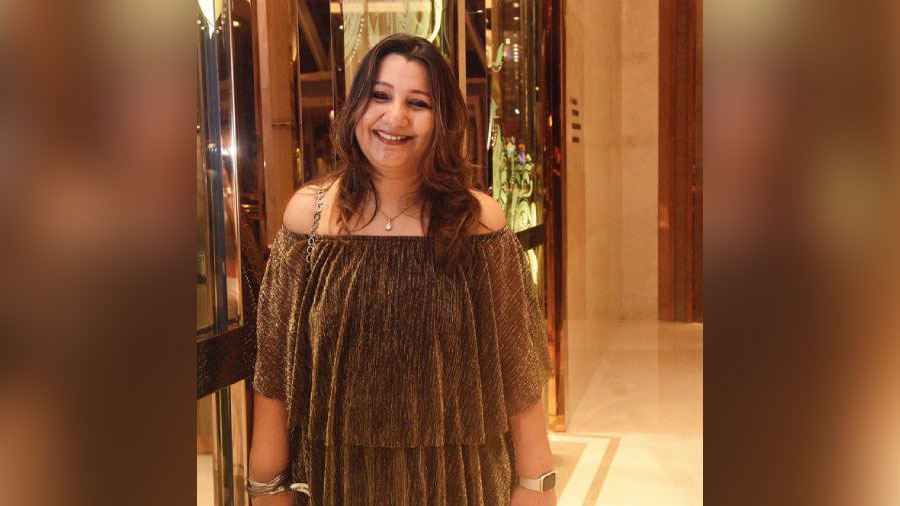 "We are absolutely thrilled to see the love and involvement of the millennials in Kolkata with another version of SupaFest. This time our celebrations were bigger and bolder with the curated flea market. We have pushed homegrown brands and women-led brands with an exclusively curated Pink Lounge. We had the crowd's favourite nibbles from across town and specially designed recreation zones for kids and adults. We look forward to creating more such events and I can rest assured that we will be a success given the response and love we received this year," said Neeta Kanoria, the curator and host.