It was a celebration of monsoon, melody and its many moods, at Sravanagatha, in association with The Telegraph, which took place at The Bengal Club recently. Weaving together a beautiful tapestry of poetry and its myriad relations with monsoon, the evening was a poignant ode to artistic inspirations that the season has always brought with itself. With Sahana Bajpaie, Sounak Chattopadhyay and Samya Karpha paying a tribute to the season through vocal renditions, performers Jasashwi Chowdhury and Pallabi Ruj laced the evening with graceful dance performances.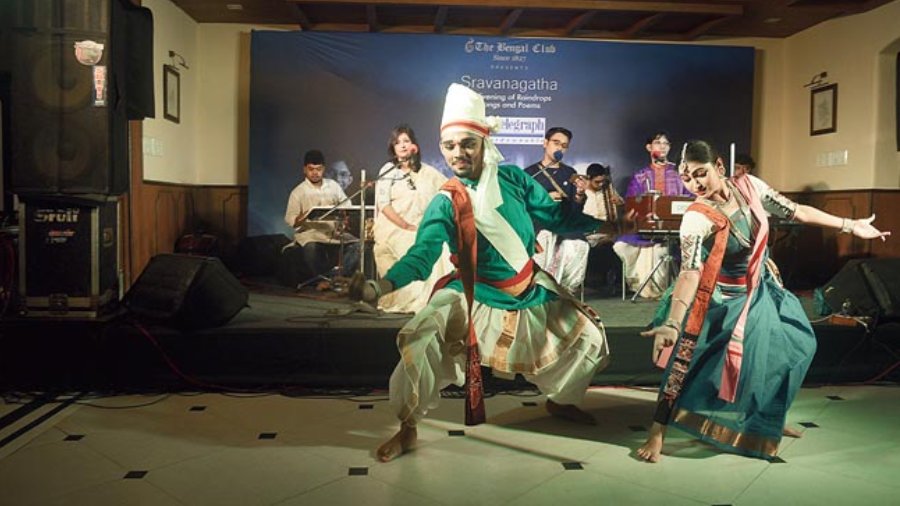 Jasashwi Chowdhury and Pallabi Ruj in performance
The symphony and the soothing verses also remembered the bard, Rabindranath Tagore, on the eve of his death anniversary, as the evening closed in remembrance of his soulful connections with the seasons of life and nature, through his words.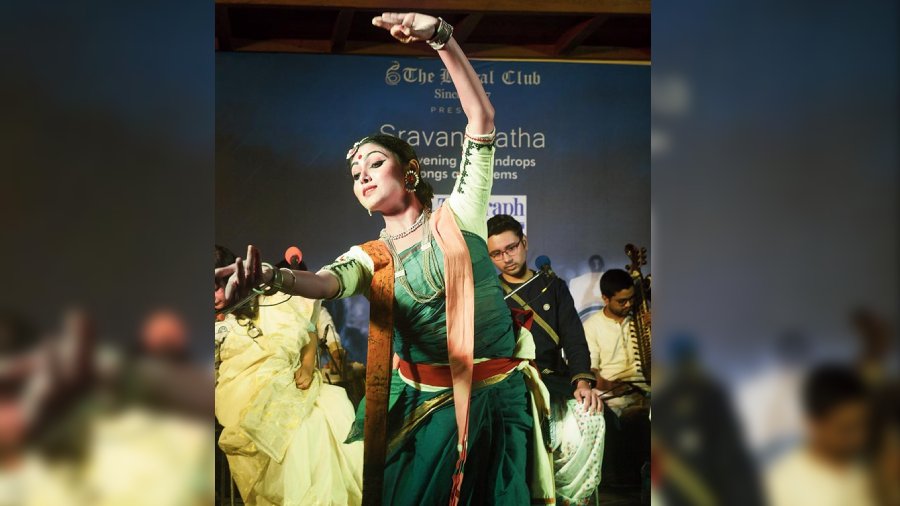 Pallabi Ruj
Talking about the poetic cadence to the season,while Sahana brought in a hint of nostalgia of her days in Santiniketan, classes under the trees, tales of petrichor, and paper boats, Sounak said, "The rain seems to bring in poetic and musical inspirations from all directions. Rabindrasangeet, Atulprasad, poems of Joy Goswami, all merged together to create a kaleidoscopic image of the  many moods of rain. The poignancy associated with Baishe Shrabon was certainly the mood I took home with me."
Pictures: Rashbehari Das