The wait is almost over, and a long-cherished dream is about to come true for fans. The legendary band Shakti takes the stage on January 24 at CC&FC, 6pm onwards, as part of Tata Steel Kolkata Literary Meet in association with The Telegraph. Shakti will be playing the classics as well as music from the new album — This Moment. The Telegraph chats with Souvik Dutta, a Calcutta native, who is the founder of Abstract Logix (with his wife Shweta Dutta), Grammy Award-winning record label, management and booking agency for Shakti, John McLaughlin, Jimmy Herring, Wayne Krantz and other groundbreaking musicians.
This will be Shakti's 50th anniversary tour. How did it all come together? What are the tour plans?
The early beginnings of dreaming of a 50th anniversary tour really started before the pandemic hit us in 2020 when we were in Calcutta and Singapore. 2023 is officially the 50th anniversary of the culmination of Shakti. According to John McLaughlin, 1973 was the year that Ustad Zakir Hussain and John McLaughlin began collaborating in New York and San Francisco and that is what evolved into Shakti. Starting summer of 2021, the band started working on new musical ideas for their new studio album. Hard to believe that it is the first studio album since Natural Elements (1977).
We are touring extensively in Europe, America and Japan which are going to be announced shortly. But it is just wonderful that it kicks off in India, that was the wish from the beginning. I feel great that my hometown gets a show. This is the last time Calcutta is going to see Shakti or John McLaughlin as he is retiring from touring.
What can we expect at the Calcutta concert in January?
The band has gone back to the catalogue and will be playing the classics as well as music from the new album — This Moment. Great night of music! The new album is a long time coming, all new compositions. The musicians have been working on it now for more than a year. There is no theme of the album, it is just great music from a genre-defying band who was probably most instrumental in bringing Indian music to the West.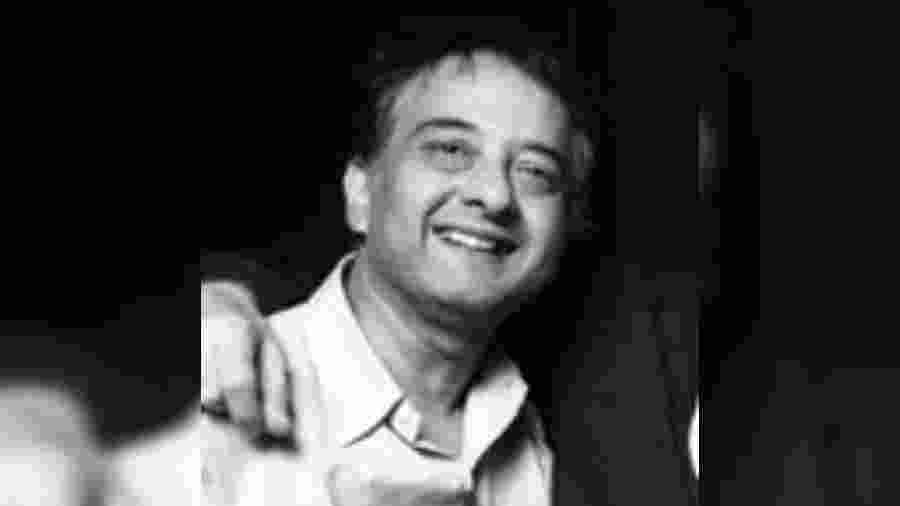 Souvik Dutta. Attila Kleib in Budapest, 2022
What are John's thoughts on the concert?
Calcutta has a special place in his heart for personal reasons and I think he is looking forward to just playing and touring before he hangs it up.
What are his thoughts on coming back to Calcutta and the audience in Calcutta?
He looks at every concert anywhere, probably with the same mindset — "Play every gig like it is your last". Quite a Zen statement.
Is Shakti working on new compositions?
There is a new studio album, This Moment. There will be a single release worldwide sometime this month with the full-length version out during the summer. John McLaughlin has spent a lot of time making sure this record is his best yet. A lot of hard work has been put into it which started almost 15 months ago.
What would the guys like to do in Calcutta?
Eat some great food, meet friends and most importantly play a special concert, the last time Calcutta will see John McLaughlin and Shakti.
Tell us about your professional relationship with John. It turns 20 this year.
Abstract Logix has been working with John McLaughlin and Shakti for 20 years now. It has been a great learning experience, professionally and personally. It is hard to put it in words. I am just happy that I am still working with him in his last year of live touring. During the 20 years, we got a Grammy for Live at Ronnie Scott's album in 2017, travelled with him in over 70 countries, thousands of shows, the greatest festivals — Montreux, Vienne, Marciac... the list goes on. From Argentina to Siberia and Vancouver to Bali and even Palestine.
How did you first meet John?
I met him outside concerts in the '90s in the US just like a fan. Once, I drove 14 hours to Boston, saw the gig and drove 14 hours back after an out-of-body musical experience. But it was later in 2003 that I started to work with him, merchandising online and at events worldwide. It happened via a mutual connection. He helped get our label jump-started. 20 years went by just like a flash it seems.
What have been the highpoints of the 20-year-old journey?
Too many to list, but I got to see and work around the world, making new friends. I feel incredibly blessed working with one of the greatest artistes of the last century, who changed the playing field with his music, uncompromising, forward thinking, and staying true to the music. In fact, I think as a non-Indian, he has done more for Indian music, taking it to a world stage and integrating styles than any other musician.
What Shakti did for World Fusion is pioneering — it brought South Indian and North Indian music together and then John brought the western harmony with it. The genre 'World Music' as we know today was created by record labels when they could not tag the music of Shakti. At a personal level, I am living a dream I could never imagine.
What were the lessons learnt?
I can write a book about it, but being true and having the right intentions is the entire point. And, ask anyone who has worked with John McLaughlin and they will attest that time management is something you learn from him, whether it is inside his music or outside music.
How did the pandemic impact John and his music?
I cannot speak for John, but to the best of my understanding, it was frustrating for musicians and artists everywhere. Everything had to be done remotely so it took time to adjust to a certain new order. John McLaughlin continued to write music, released his album Liberation Time during the pandemic. Everyone was eager to get out of their homes and play live music, it was similar for John.
Tell us about your new projects.
Apart from Shakti, we are working with musicians who are still doing something special, unique, uncompromising to the art and music — Jimmy Herring, Wayne Krantz, Gary Husband, Oz Noy, Ranjit Barot — and all of them are like family to my wife Shweta and I.