Despite its long history and existence, Sonagachhi has often been kept at arm's length by much of Kolkata. Regarded as the largest red-light district in Asia, Sonagachhi's trade employs thousands of women. It was to promote their rights that the Durbar Mahila Samanwaya Committee organised a torch rally on April 30 — to reinforce the recognition of sex work as a valid labour form. Durbar has also presented a proposal to the Labour Commissionerate for the same and has been campaigning for the rights of male and female sex workers, and transgenders for over 30 years.
During the rally, Durbar raised a demand for laws or bills pertaining to sex work be made in consultation with sex workers. It offered its expertise for constituting committees at central, state and district levels that would work towards the development of marginalised communities.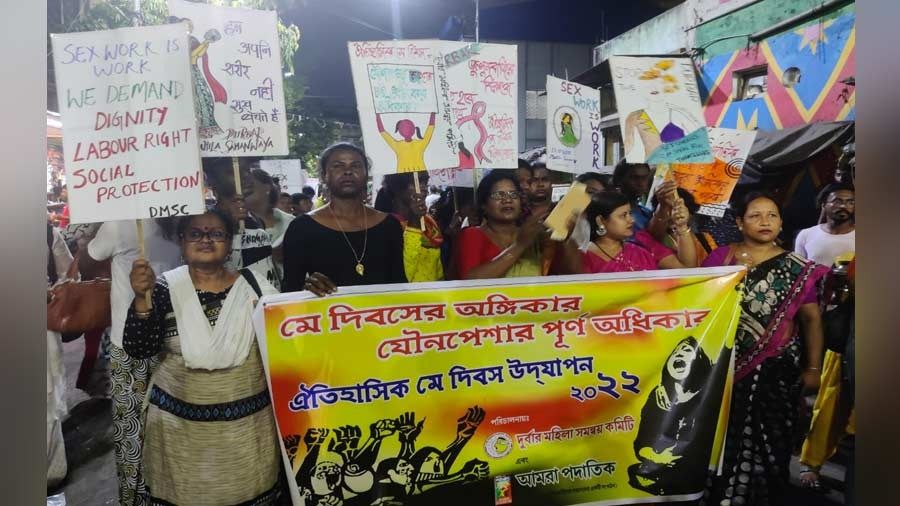 The Durbar Mahila Samanwaya Committee has been campaigning for the rights of sex workers and transgenders for over 30 years
The committee further asked for the decriminalisation of sex work as per current laws. The rally addressed the harassment that sex workers face from the police and emphasised upon imposing punishment on such harassers. It also proposed a pension for sex workers and transgenders above the age of 45. Collectively, Durbar hopes that these demands will help in recognising sex work as a labour form both socially and professionally.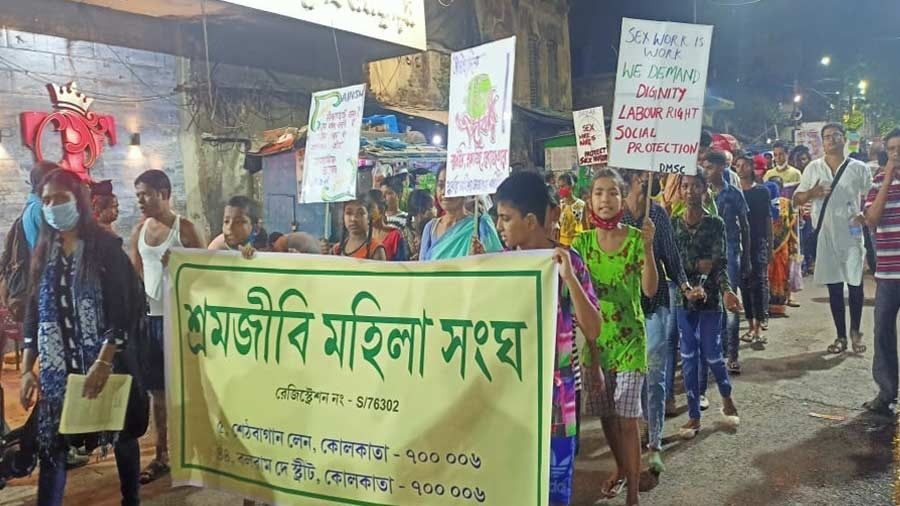 Children of the workers march at the rally
The event was brought together 1,500 sex workers, transpeople and allies not just from Sonagachhi, but from across Kolkata. Councillors from several local wards also came forward to show their support, along with representatives from 18 unrecognised labour organisations. MLA Madan Mitra summed it up best when he said, "Our constitution gives the vote of a transperson and sex worker the same weight as the vote of the prime minister. So why wouldn't they deserve the same labour rights?"