film premiere
Snapshots from the premiere of Karnasubarner Guptodhon
'Everyone's saying our film is breaking records — and any actor/actress would consider it an honour to be part of such a project', said Arjun
By
The Telegraph
| Published 07.10.22, 01:17 AM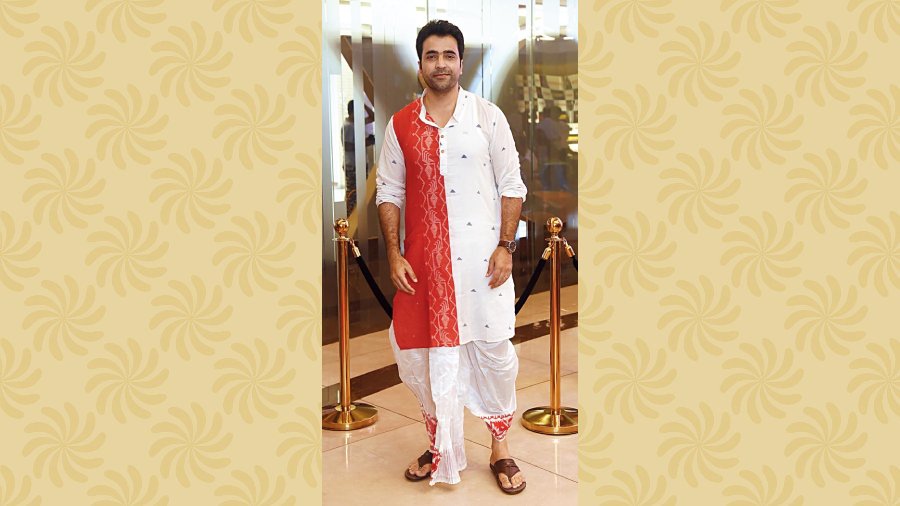 Abir Chatterjee at the premiere of Karnasubarner Guptodhon, directed by Dhrubo Banerjee, at INOX, South City. Karnasubarner Guptodhon has already been declared a blockbuster and is running to packed shows.
Pictures: B. Halder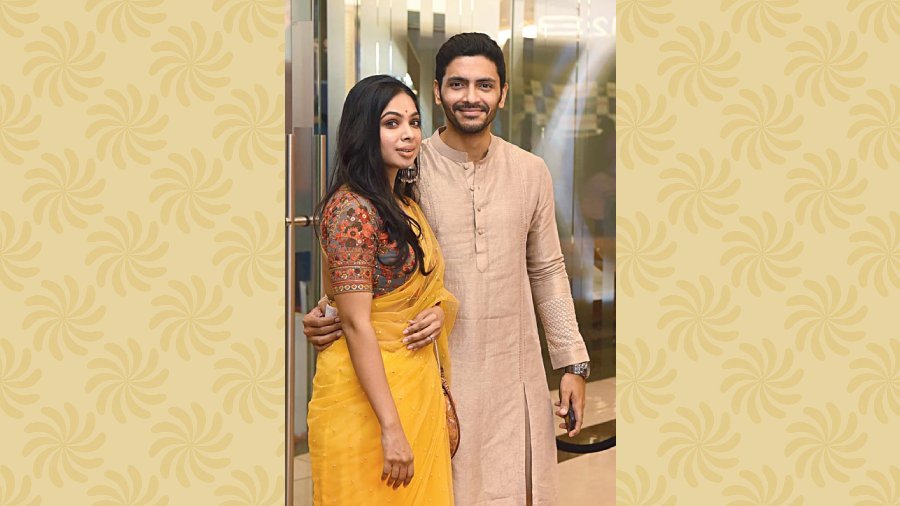 Sreeja and Arjun Chakrabarty. "I'm overjoyed, to say the least. Everyone's saying our film is breaking records — and any actor/actress would consider it an honour to be part of such a project. I'm immensely grateful to our audience, to SVF and to Dhruboda for letting me be a part of this dream team," said Arjun.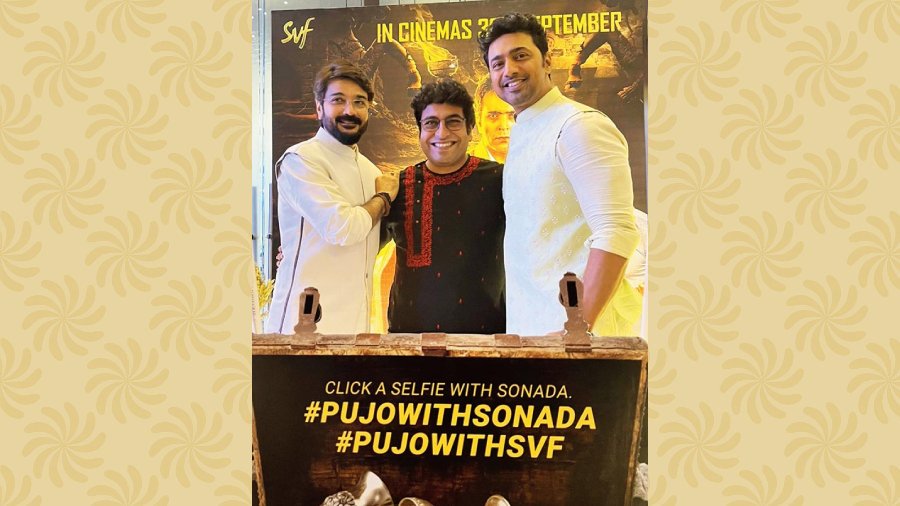 Dhrubo Banerjee flanked by Prosenjit and Dev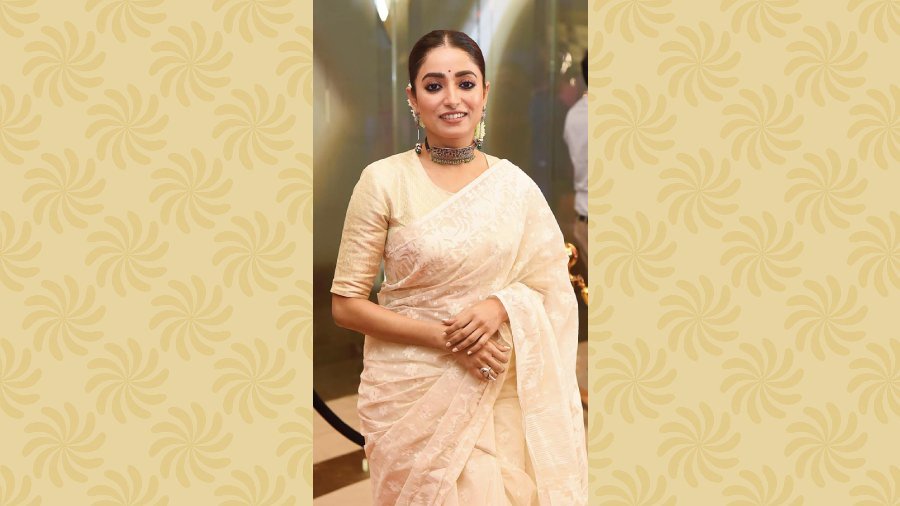 Ishaa Saha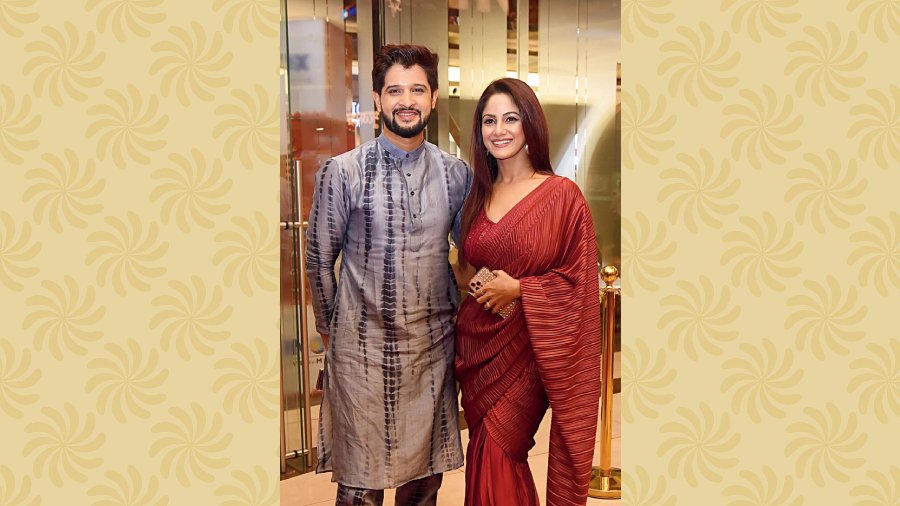 Neel Bhattacharya and Trina Saha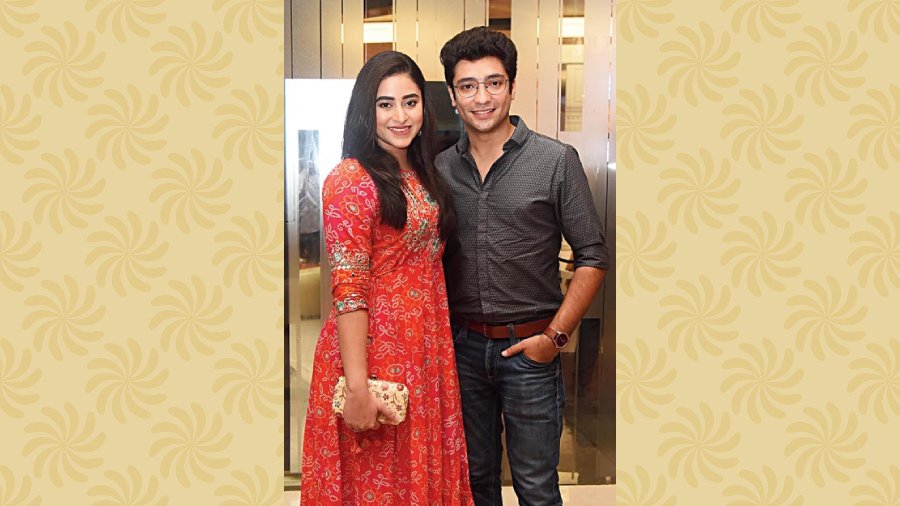 Ridhima Ghosh and Gaurav Chakrabarty. "I thoroughly enjoyed the film. Sonada, Abir and Jhinuk's adventures have always been a pleasure to watch and this takes  it to the next level," said Gaurav.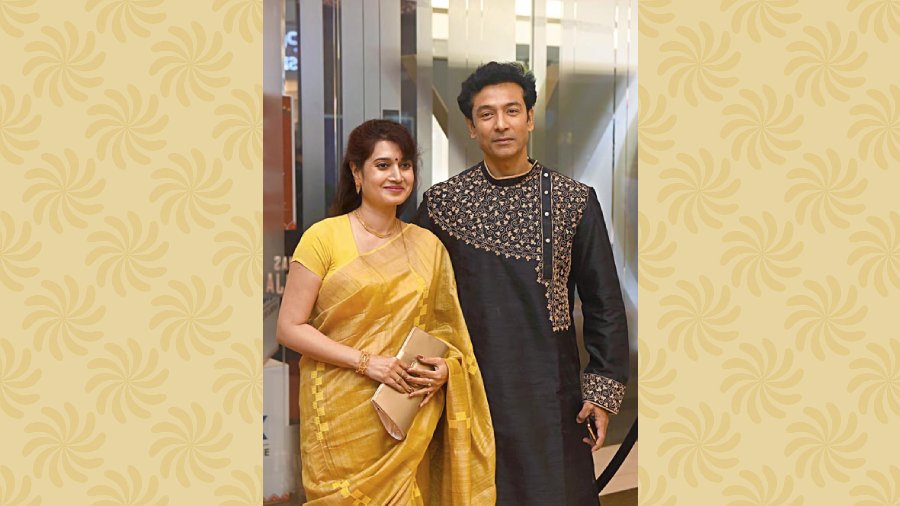 Sharmili and Tota Roy Choudhury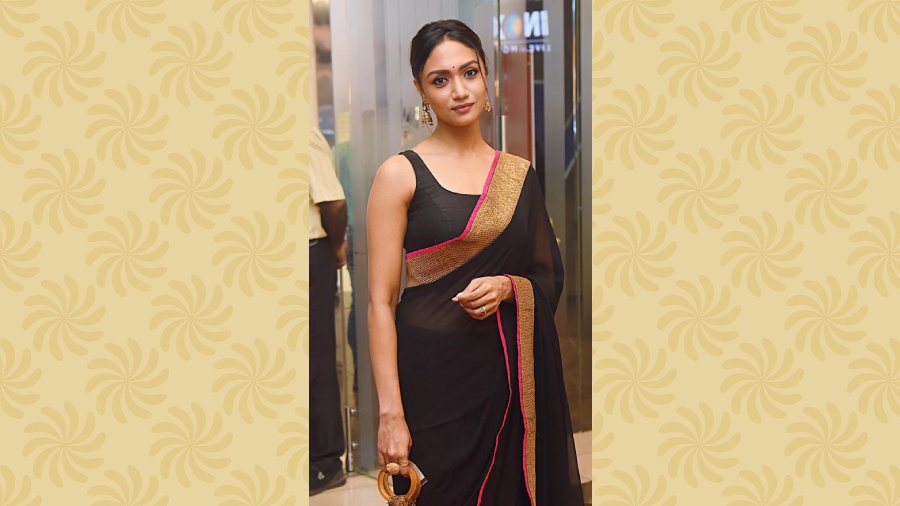 Shruti Das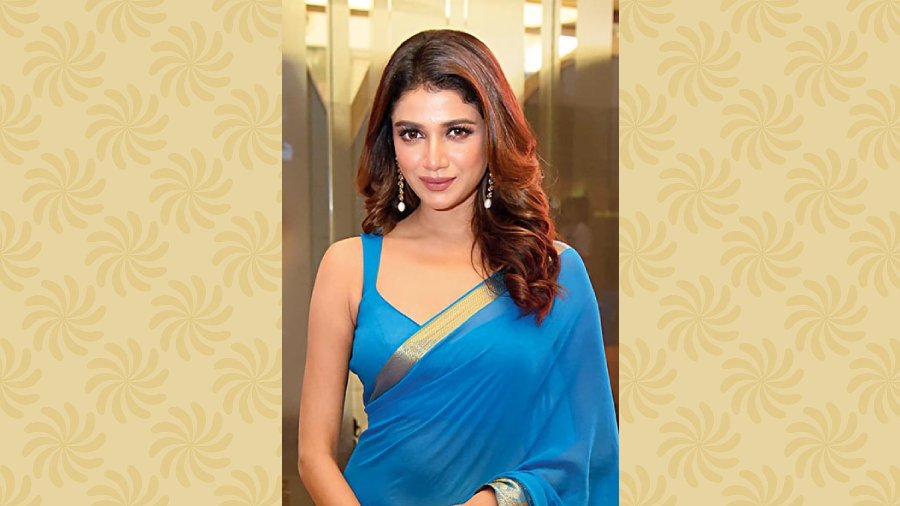 Sauraseni Maitra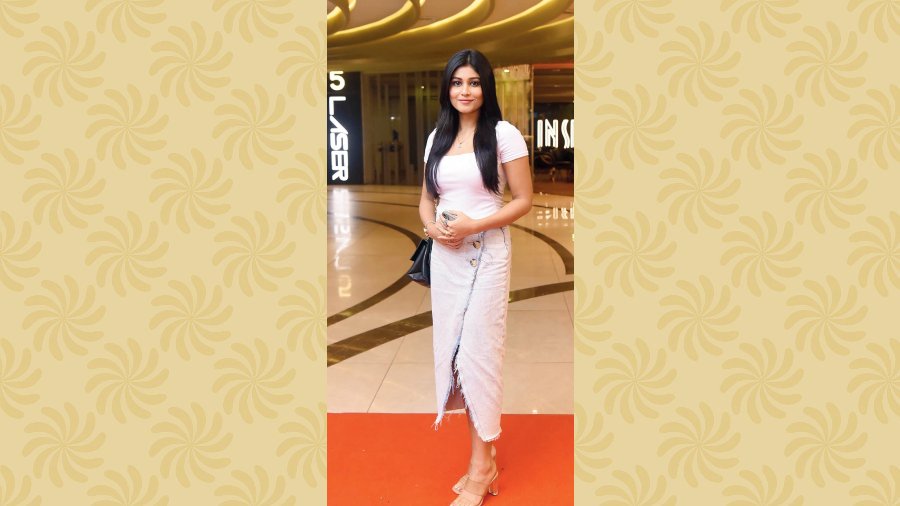 Madhurima Basak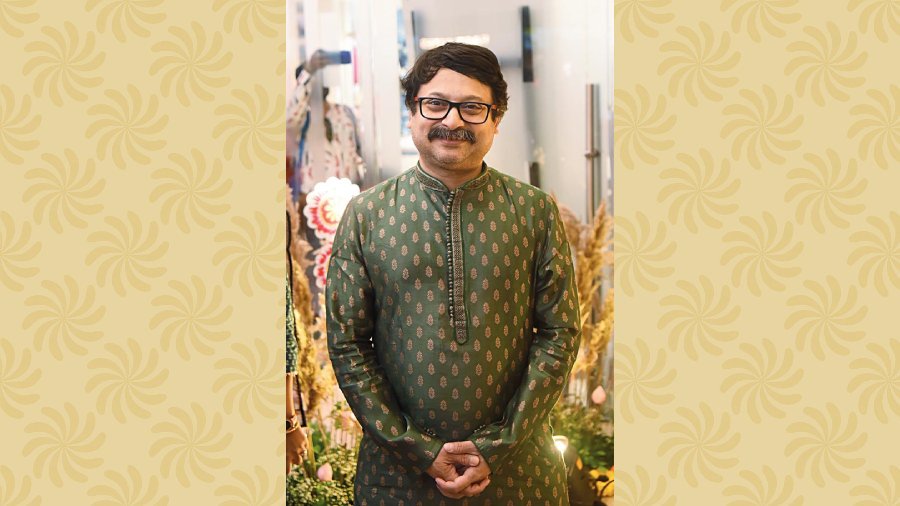 Shiboprosad Mukhopadhyay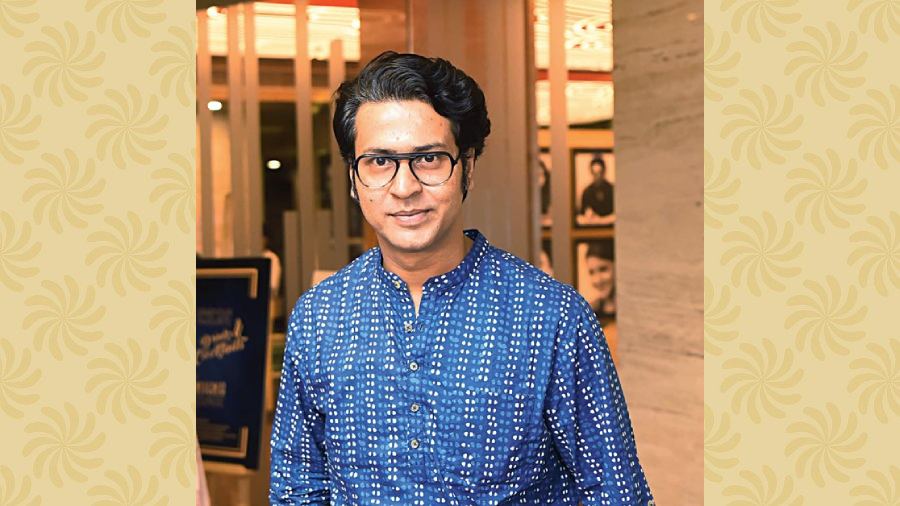 Anirban Bhattacharya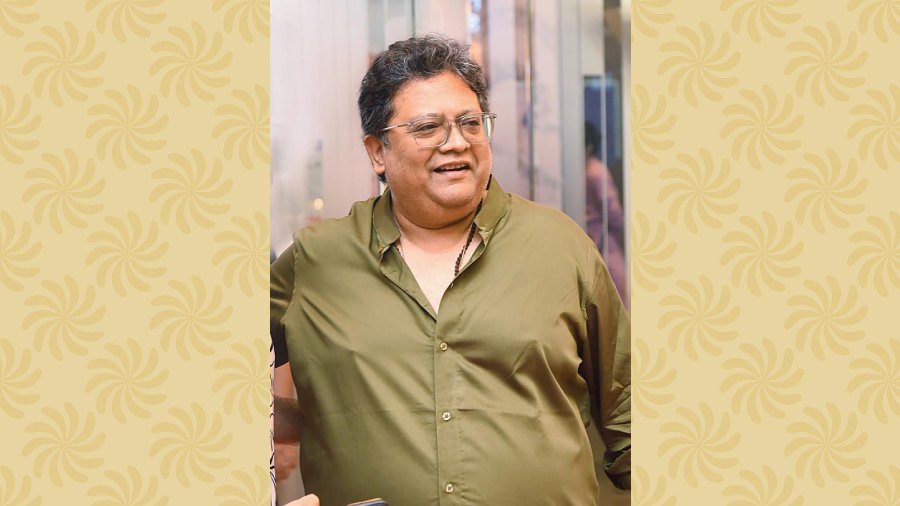 Aniruddha Roy Chowdhury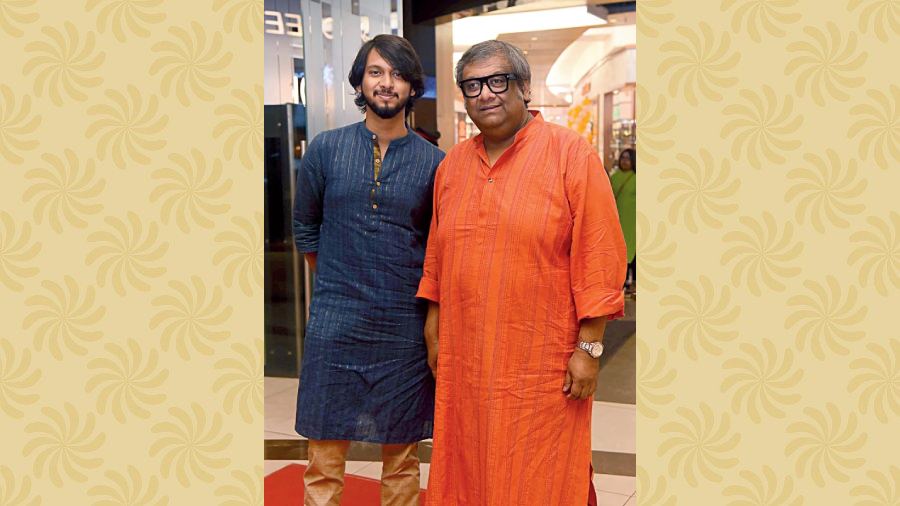 Ujaan and Kaushik Ganguly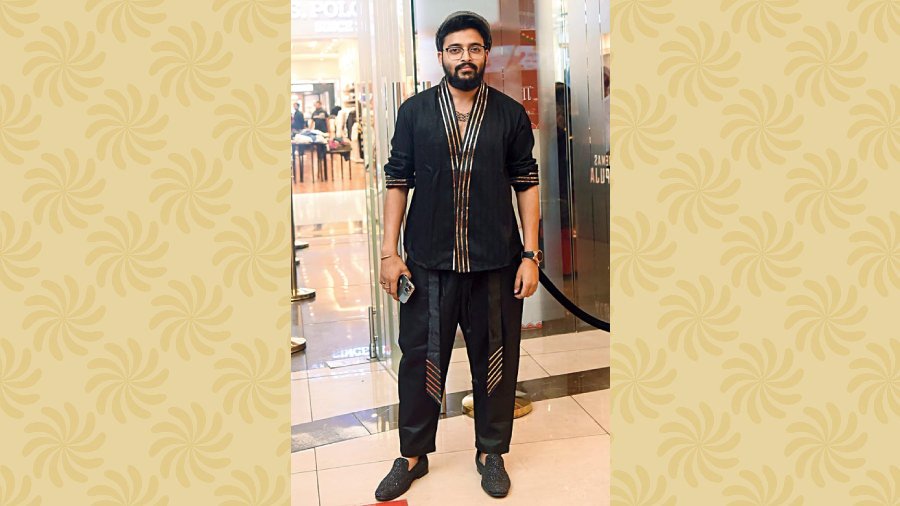 Saurav Das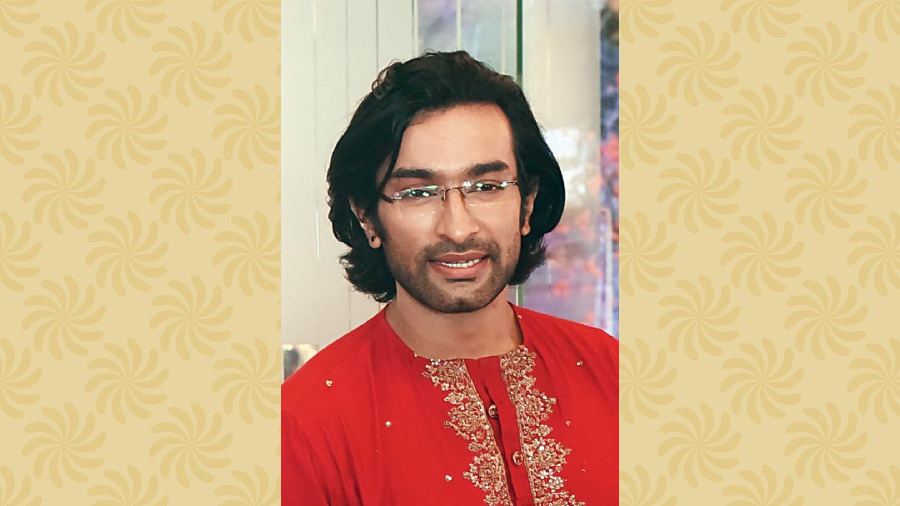 Jeetu Kamal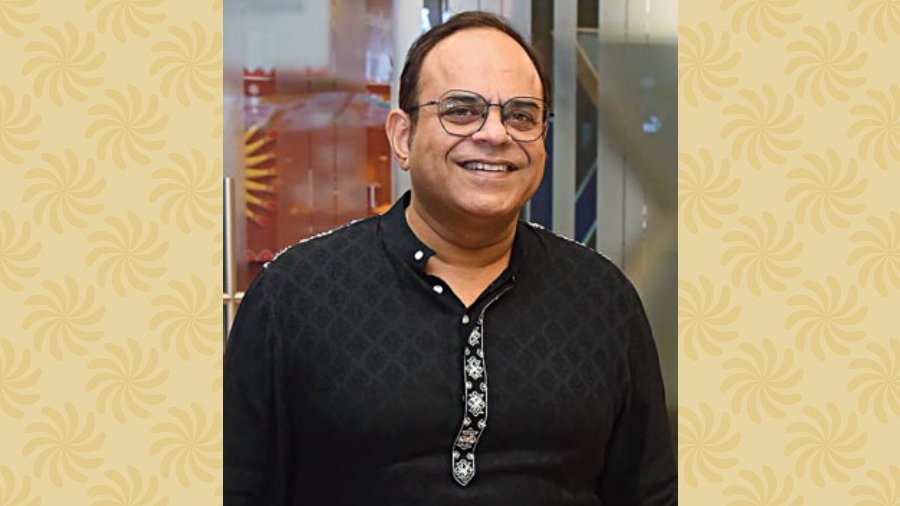 Rajatava Dutta