Have you been swaying to Prateek Kuhad's Mulaqat and O Piya? Get ready to bask in Kuhad's soulful tunes because the singer will be playing his new EP in three cities in India this month!
Back in 2018, when cold/mess had everyone obsessed, Prateek Kuhad had hosted his cold/mess House Gig Tour, which allowed him to intimately connect with his fans. In a recent Instagram post, the singer-songwriter expressed his desire to revisit the "special and personal" experience that left an enduring impact on him. "Mulaqat is a very very special record for me and It made me want to do something similar this year," wrote Kuhad on his post, announcing a special tour — three fan events set to take place in three different cities in India in November.
What we know about the EP so far
Prateek Kuhad is set to release the new five-track Hindi EP, Mulaqat, on November 28 and it is entirely written and composed by the artiste himself. The EP's title track, also called Mulaqat, was unveiled on Kuhad's official YouTube channel last month, and the album is said to be launched via Elektra Records.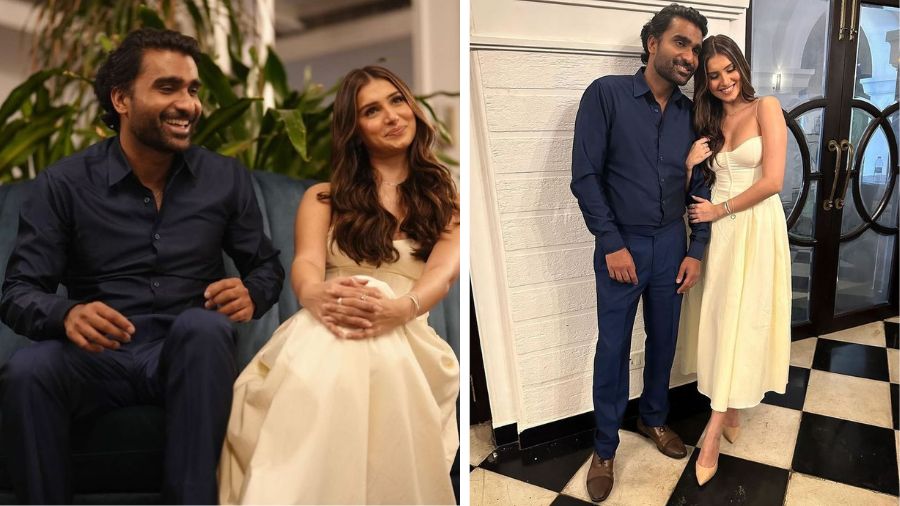 Prateek Kuhad collaborated with Tara Sutaria for the official music video of Mulaqat, which features an enchanting storyline of two individuals and their simultaneous journeys (depicted by a split-screen approach) leading up to a special rendezvous, as the title suggests. The video captures the anticipation of two lovers before their heartwarming meeting and their on-screen chemistry is truly captivating. Kuhad explained in an interview that the song's inspiration came from a serendipitous encounter, which is why it is titled Mulaqat.
A second song from the EP, titled O Piya, was also released last week on Kuhad's YouTube channel.
What's happening in Kolkata and other cities for the event
The 'Mulaqat Fan Events' are being done in collaboration with popular F&B chain Social. The three-city tour covers Kolkata's Park Street Social on November 22, Mumbai's Dadar Social on November 24 and Gurgaon's Cyberhub Social on November 26. The listening sessions are intended to recreate the intimate atmosphere that Kuhad experienced during his first house gig tour, offering fans the chance to get up-close and personal with the artiste himself.
The central highlight of this tour is an exclusive early listening session of Mulaqat. The attendees will be among the first to hear the artiste's latest creation, gaining insight into the creative process and the narratives behind the songs. To maintain the intimacy of the event, each gathering will be limited to approximately 200 fans — chosen through a registration and lucky draw process — ensuring that participants can interact with Prateek Kuhad. In addition to the early listening session, Kuhad has teased the presence of some surprises, adding an element of excitement to the event.
What does the registration process involve
To secure a spot at these exclusive gatherings, fans have to follow a two-step process. First, attendees must complete a form that collects their details, which can be accessed through the link provided in Prateek Kuhad's Instagram bio, or you can click here.
In a unique twist, participants are encouraged to upload a photograph of themselves holding up their favourite lyrics from either Mulaqat or O Piya. The medium for this expression is open-ended, allowing you to choose any form, as long as both the lyrics and the individual are clearly visible in the photograph. The singer has also mentioned that "something really cool" is planned with these photos.
After the submission process, a selection will be made from the entries received. Those who are chosen will receive a special link, granting them the option to purchase either one or two tickets for the event. This exclusive selection process ensures that the most dedicated fans have the opportunity to attend the event.