NRAI (National Restaurant Association of India) is on a roll with their Energise Your Business Series. After a successful session with Zorawar Kalra in July, Energise Your Business Series in association with The Telegraph was back with another business stalwart, Riyaaz Amlani, on August 10 at The Almond Banquets. Riyaaz, CEO of Impresario Entertainment & Hospitality Pvt Ltd, spoke about his journey in the F&B industry, having a vision, being lucky in the business and why people should join the industry.
"First of all, let me just start by saying it's never been a better time to be in the restaurant business, honestly. And this is 21 years of being in this business. I think post-Covid has been just a revelation and a big round of applause to everybody who hung in there during Covid. Earlier if you wanted to get into the restaurant business you needed to have a restaurant but now if you want you can do it from home. You can start off your business with friends and family, you can start off small and then once you're successful, many avenues open up. If you don't have too much capital, and you have a great concept you can go for franchisee but franchising is a tricky business as you're giving your baby, literally, in the hands of somebody else. And it may or may not work; sometimes you have to really choose your franchise partner carefully. It is always not mandatory to open chains, you should be clear about what exactly you want when you are opening something. When I had opened Mocha, I had never imagined I would open chains of the cafe," said Riyaaz who also owns brands like Social, Smoke House Deli, Salt Water Cafe and Slink & Bardot.
We asked him which brand we can expect him to bring to Kolkata, and his prompt reply was, "Social for sure and I am targeting real soon!" Stay tuned for more deets on that.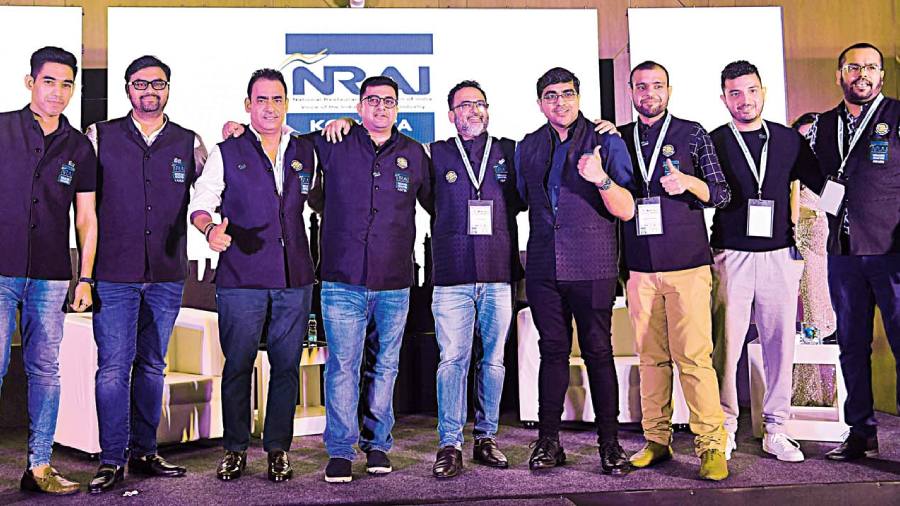 One for the album!
(L-R) Nikhil Chawla, Varun Mimani, Anirban Sengupta, Aditya Ladsaria, Asif Ahmed, Sagar Daryani, Devesh Sonthalia, Abhimanyu Maheshwari and Piyush Kankaria. "Riyaaz's insight on expansion was truly about breaking the rules. It was a positive reinforcer on backing your business with faith and to keep focus on your goals despite all the challenges. Riyaaz, in the last 20 years, has been part of a change that has led to where F&B stands today.
I am sure it resonated with our fraternity and is an inspiring story for the food-preneuers. As a chapter head of NRAI Kolkata, I feel proud of our managing committee towards their effort to arrange such value-added, Re-Energise Your Business sessions, which help our members in growing their business," said Aditya Ladsaria.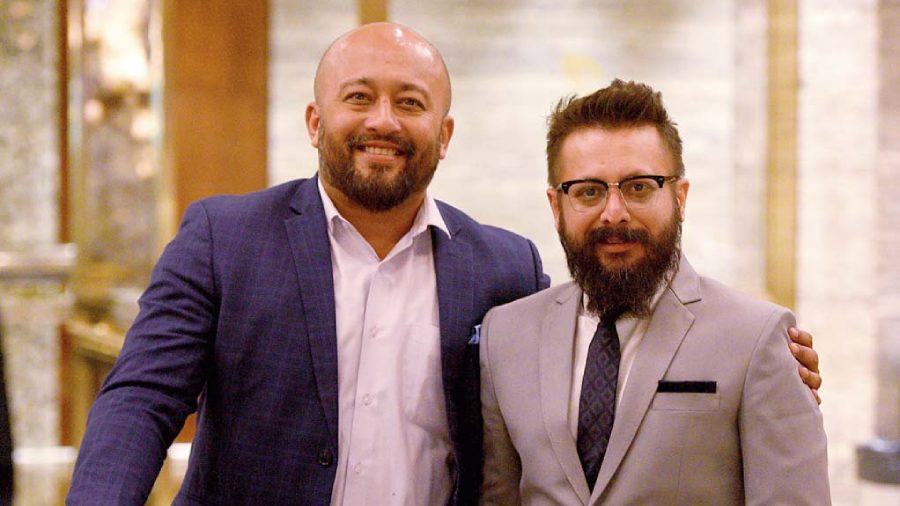 The whole F&B fraternity coming together along with its associate members was a very good opportunity for the all members of the industry to network and meet each other. We were glad to have hosted the event at The Almond. Also, listening to Riyaaz Amlani, one of the top F&B entrepreneurs in India, was an eye-opener and some tips and processes we will definitely be applying to our daily work," said Tanmoy Roy (right) (corporate head, F&B Division of Karnani FnB Specialities LLP which owns The Almond, The Grid and Caldera), seen here with Ayan Mitra (GM of AltAir).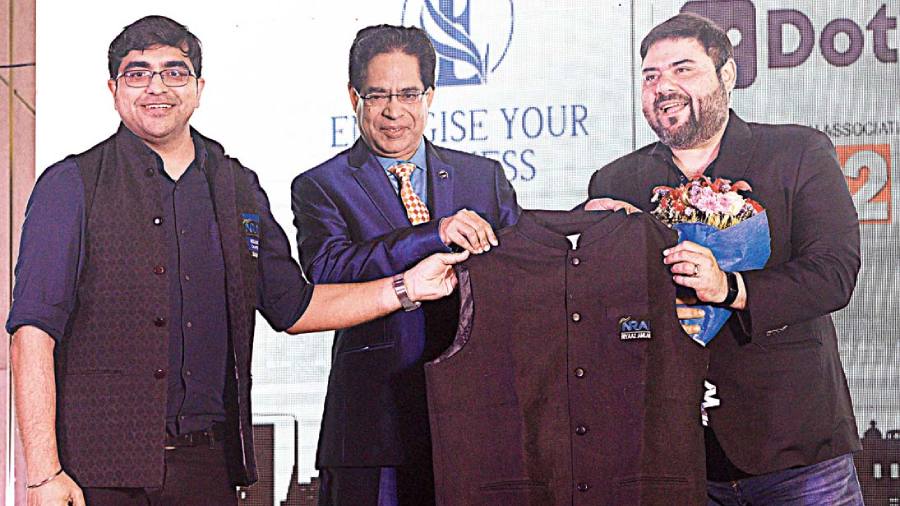 Sagar Daryani (co-founder of Wow Momo, Wow China and Wow Chicken, and vice-president of NRAI) and Suborno Bose (founder, chairman and chief mentor of IIHM) felicitated Riyaaz Amlani "I had seen people from the NRAI chapter wear these smart jackets with the logo and from that time I had told them that I want one!" said Riyaaz with a smile on his face while receiving the jacket with his name.
SPOTTED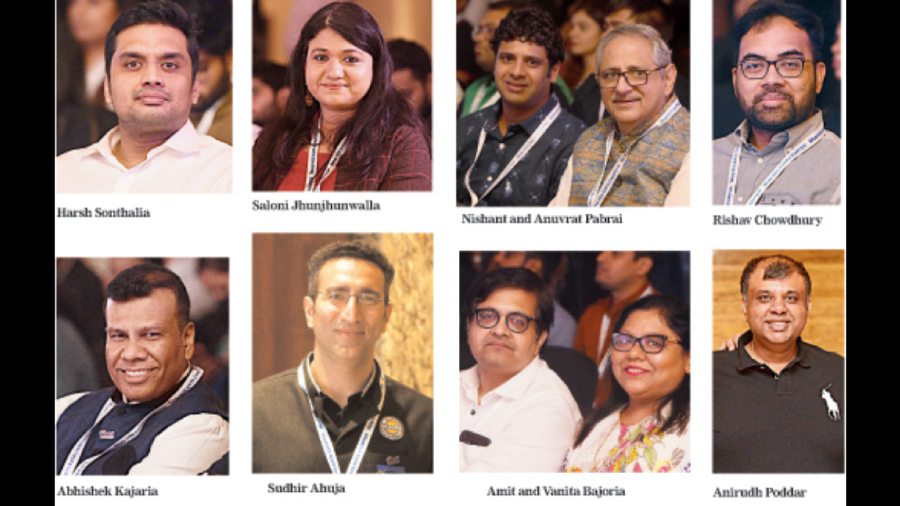 (L to R) Harsh Sonthalia, Saloni Jhunjhunwalla, Nishant and Anuvrat Pabrai, Rishav Chowdhury, Abhishek Kajaria, Sudhir Ahuja, Amit and Vanita Bajoria, Anirudh Poddar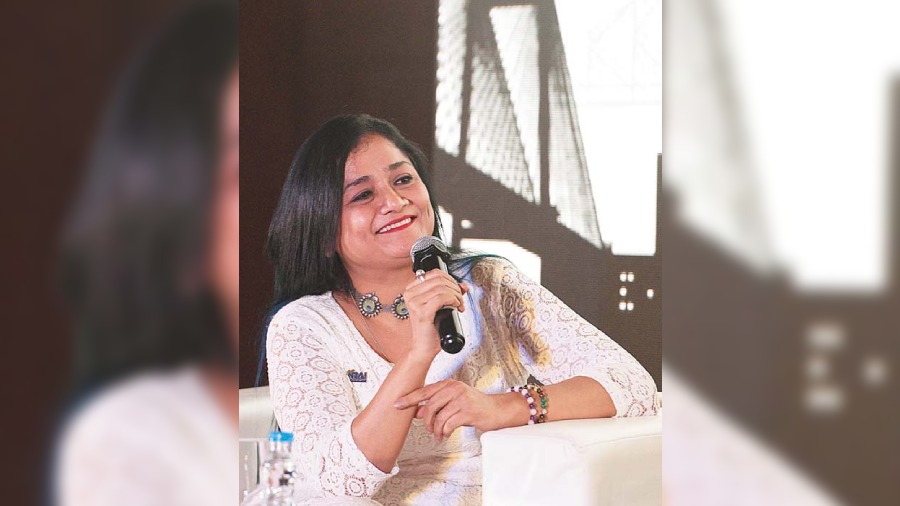 Ishani Priyadarshini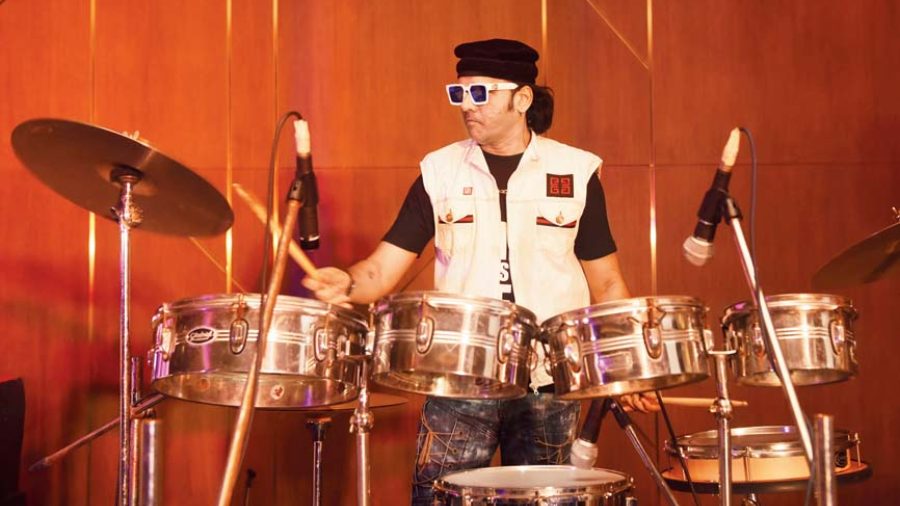 The super engaging session was followed by some fabulous performance by percussionist Sam (picture above) with DJ Sushmit who got the guests grooving. This was preceded by a hearty dinner at The Almond that comprised heart-warming Bengali fare, European and Asian counters.
Pictures: B. Halder