JJ Valaya was back in Mumbai with a show after "nearly 10 years", at Lakme Fashion Week partnered by FDCI, this time with JJV. Kapurthala, his bridge-to-luxury brand that he launched last year at the mega fashion festival's Delhi edition. His Saturday showcase, presented by Nexa, was one of functional luxury. One that had the essence of royal chic, looked richly sophisticated, yet with an unmistakable underlying minimalism, a word you don't usually associate with Valaya. The pieces were stunningly simple and styled with boho elegance by Valaya's talented daughter Hoorvi J. Valaya. "I trust her implicitly when it comes to styling. There may be a minor debate here or there, but by and large she knows exactly what I want," Valaya told us post-show.
The set was classic cool with floor-length wispy panels, alive with glimpses from the "archives of Kapurthala", lending an impossibly romantic vibe to the ambience, hanging down like curtains, mid-ramp.
A luxurious interplay of prints, the "forte" of the brand, was styled with chunky accessories. Gold face paint added to the drama. Valaya showed a range of silhouettes, from skirts and baggy pants to saris and sexy cholis. The collection was packed with young energy and the ethos of a cool, modern India which loves its tradition with a twist. Think of a soiree in Paris and a sari from the collection would fit in as seamlessly as a gown. The fuss-freeness of the styles made it an automatic choice for the women of today, a great way to interact with heritage, while juggling changing diapers and meeting deadlines.
We fell in love with the saris. They were as much the showstoppers as the menswear. The prints, so cool and the overall aesthetics, so smart. "They are becoming favourites with many. Sari is the most graceful Indian garment ever and I would never want to bastardise it by changing its form. I am a strong advocate of purity when it comes to the sari, but with styling, you can do whatever you want," Valaya told The Telegraph.
The men looked handsome in sharp shirts, trousers and layered ethnic looks. "Men are the true peacocks. So, there is no reason why they shouldn't be given their options and place to excel in the way they dress up. I personally always enjoy doing menswear, all along for all these three decades, nearly 40 per cent of my revenue comes from menswear," said Valaya.
The Valaya signature chevron motif brought the show to a close with Pushpa star Rashmika Mandanna walking in a lovely chevron sari. "I enjoy the grandeur of couture and the fun and the coolness of this. Between the two, it's an excellent jugglery," signed off Valaya.
Snippets from our conversation with JJ Valaya, pre-show...
This is a special show, right?
This is a special show because I am showing in Bombay after nearly 10 years. This the first showing of JJV. Kapurthala in Bombay, by default. It's interesting how this brand is taking shape and developing its own market share and following. The brand is in evolution mode. So, lots of new developments are happening and lots of new growth planned for the brand.
It's a fairly monochromatic palette where I am playing largely with black, ivory and maybe an odd collection of a midnight blue.
What are your memories of Mumbai?
Several. After I graduated from NIFT, my first ever award in an alumni contest that happened where they invited all of NIFT alumni to come together and compete, was in Mumbai. The award was a ticket to Paris and back. That also happened to be my first international trip ever. That memory has never faded.
When I started my career, my clothes going into Ensemble and all the stores that were relevant then, that whole era when Rohit Khosla was still there and shows were completely different and fashion weeks or nothing of the sort existed. It's a city I adore because it has managed to blend the old and the new quite seamlessly and of course it has a sea around it, which is always a positive.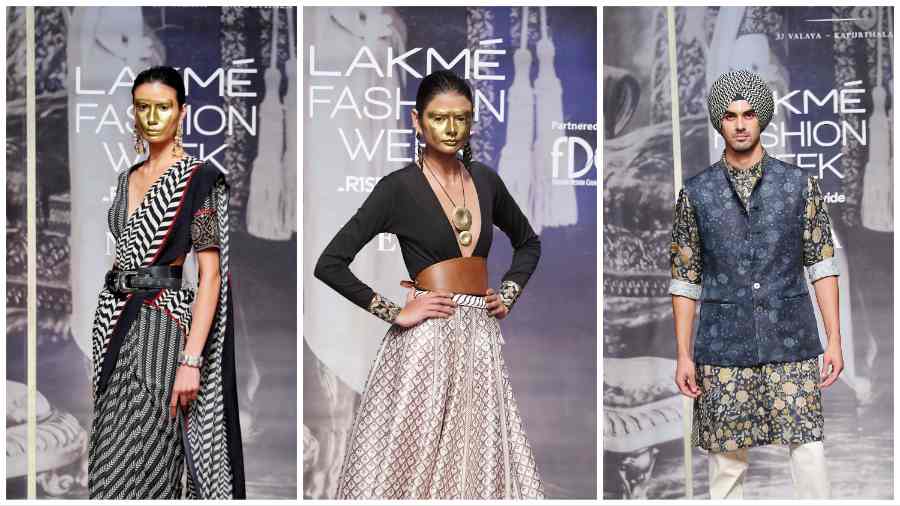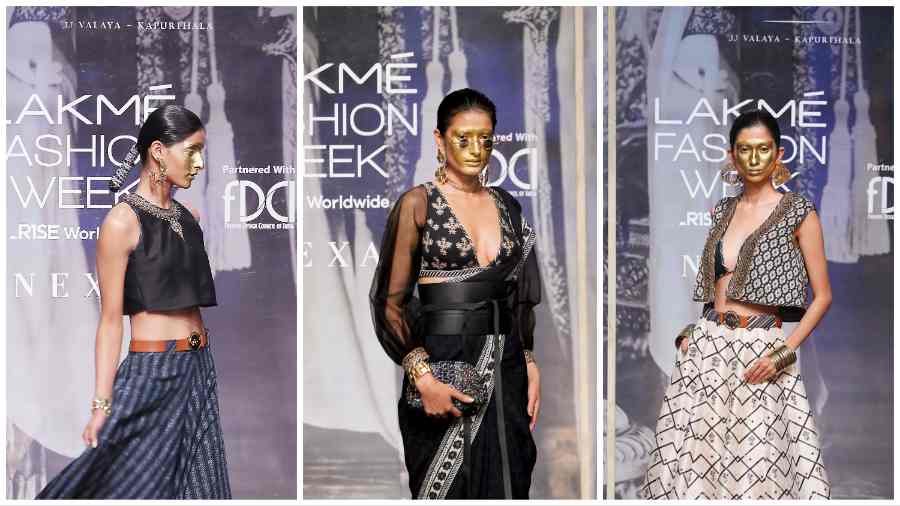 How are spaces and cities changing through your photographer's eyes?
I think besides the space, city and environment changing, there is also us changing. We are all going through a process of evolution. So, the final by-product is an evolving city and self spirit. It's a culmination of the person observing and as well as what's being observed. Therefore, there is magical evolution.
I remember I was shooting my fine arts photographic series Decoded Paradox in 2011 and I was shooting on this pathway, leading up to the Jama Masjid, on Bakra Id. It was full of people and animals and I had to plonk my subject in the middle of that to get the perfect shot. While I was doing that shot, I just realised, about 500 years back, the path was reserved for Shah Jahan. Look at the change.
Everywhere we go and stand and the air we breathe is history. We are so tiny and insignificant in the grand scheme of things. If we can forever be in gratitude that we are getting a chance to enjoy all this. That really matters.
For me, that's what cities do. It's important to take in the local flavours. Every city has its sights, smells and tastes.
How has it been working with the millennials?
I find it wildly exciting. The bottomline is as long as you really enjoy your work, you are always on a roll. Generations will change. I see the millennials as being surefooted about what they want and progressive in that manner. At the same time, I always find them in a rush and also to be a lonely generation. I talk of the millennials and Gen Z. With the advent of technology, a lot of people seem to think that a mobile device is all they need in life. I find all those as a big change because I feel there is a lack of human connect, which I think needs to be rekindled, but this is the way the world evolves. It will come in its own circle.
Rashmika Mandanna has an easy charm that is instantly likable. The Telegraph caught up with her pre-show for a quick backstage chat.
Do you get pre-walk jitters?
It always feels like the first time. It's one constant thing that I have realised (laughs) in the seven years of my career. Everyday feels like a new day. So, the jitters are there and the nervousness is there, but as long as I have fun and enjoy it.... (laughs).
How would you describe your fashion?
For me it depends on my mood. It's multiple things, like for example, music. I don't have one genre I lean into. I keep listening to multiple genres. My one constant thing, however, is comfort.
Do you see a change in how you perceive style, fashion and dressing up, over the years?
Yes, for sure. That depends on the knowledge you have regarding fashion. Initially, it's just what you see from your parents or what they tell you to wear. Then it's what your friends think is cool. There was this bit of a time when I was exploring and figuring out what would be my actual stance in terms of fashion. I think I am still figuring it out, but right now, I am keeping it comfortable.
I am a mannequin to my team who work on me. Of course, when it comes to comfort, it's all on me. My stylists generally don't push me over the edge.
What brings a sparkle in your eyes?
The love that I receive from the people who I work for, which is the fans of course. I work to bring a smile to their face. When I feel the love from their side, it makes me truly glow from inside.
What's your beauty routine?
I have an AM and PM routine which I maintain for my skin. I eat clean and work out and drink my water. Sleep is something I have to work on.
Lastly, how do you treat success?
Success... I don't think I have reached the peak yet...
You are the 'national crush'. You'll still say you haven't reached the peak?
(Laughs) Not yet! I am still on the way there, but the process has been exciting and hectic, but good hectic and busy. It hasn't gotten to my mental space. All of this feels like a dream and it might be taken away from me any day. I come from a middle-class family. So, I know how it is to be on the other side and I feel even if I didn't have any of this, I am going to be just fine, going back home and taking care of my family business. I am okay both ways, but I feel happy and content right now.
Pictures: Sandip Das