Carols to old hits, Usha Uthup brought the Victoria Memorial premises alive with her music at a programme organised by Victoria Memorial Hall, in association with Catholic Association of Bengal and the Calcutta Anglo-Indian Service Society, on December 28.
The 'Good Ol' Calcutta Memories' witnessed some cheery performances by Usha Uthup, RJ Peter Gomes and the Assembly of God Church and Calcutta Archdiocesan choir.
The evening began with the Assembly of God Church choir, led by Rev. Philip Harris, singing some Christmas songs and a few self-composed numbers.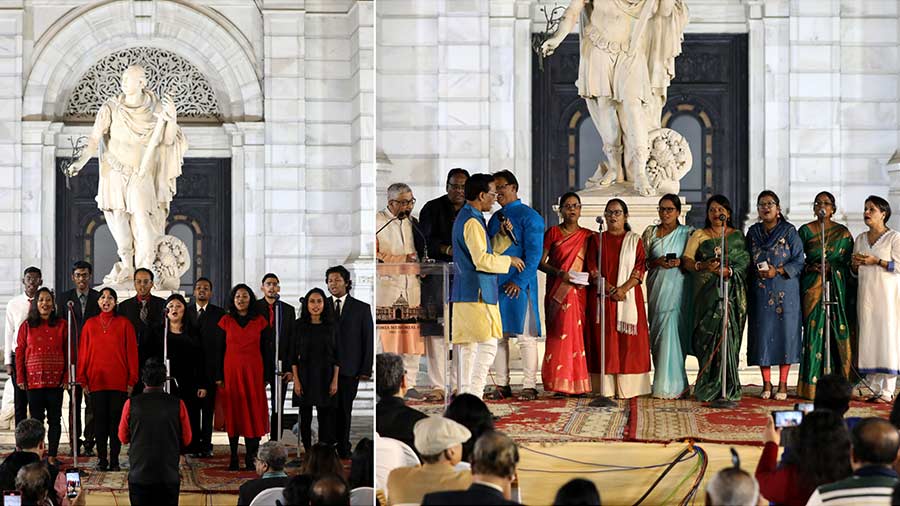 (Left) Choir from Assembly of God Church and (Right) Choir from Calcutta Archdiocesan
Next, Usha Uthup had the audience shaking a leg to popular Christmas carols, followed by the evergreen Dum maro dum and ending with her signature Don't worry, Kolkata.
Recalling her old Calcutta memories, Usha Uthup said, "Whatever I am today is because of this city. The old Calcutta charm during my Trincas days was different. People used to come dressed in blazers and chiffon saris to listen to me. And today, performing here at the Victoria Memorial is such an honour for me. I can't explain how much joy I feel when I perform in Kolkata."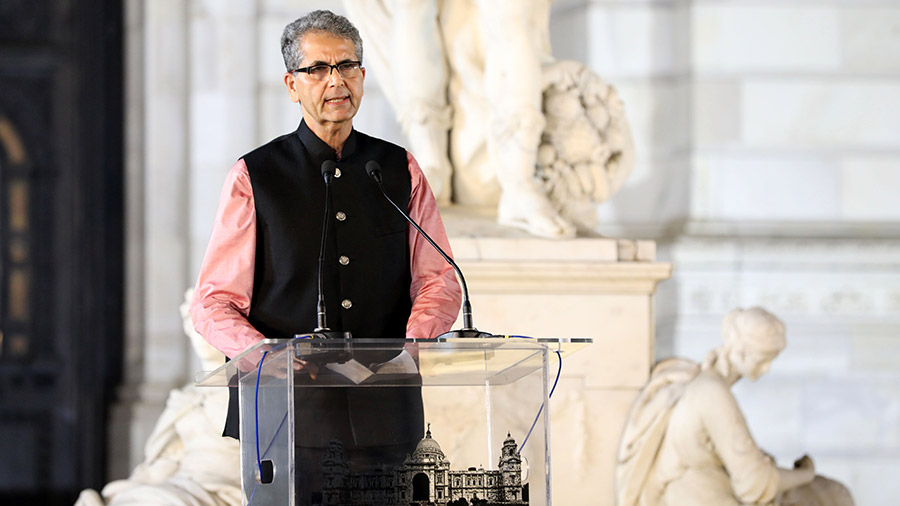 Shahanshah Mirza addresses the crowd
Shahanshah Mirza, executive officer, customs and central excise department, and the great great grandson of Nawab Wajid Ali Shah, described Kolkata as the land of diversity. "Christmas celebrations in Kolkata are a big affair. And it is interesting to see how people from all faiths participate in it. Among the crowd that we see on Park Street, I can bet that only 10% might be people following Christianity. Rest are from other faiths. It's amusing to see how they share the same enthusiasm for the festival."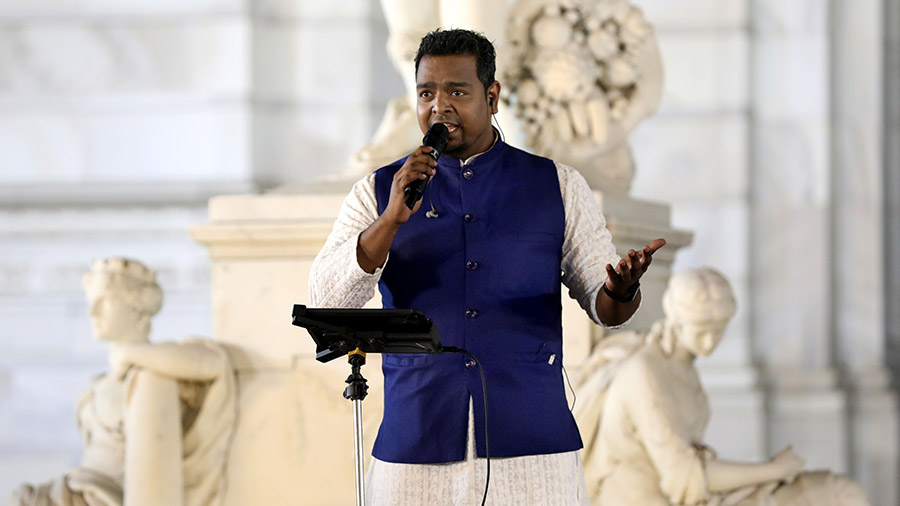 Peter James rock the audience with his performance
The programme was taken forward by a rocking performance by Peter Gomes, radio jockey at Akashvani Bhavan. Gomes sang some popular Christmas numbers and paid tribute to the city by singing the song Kolkata composed by Anupam Roy.
The celebrations ended with the Calcutta Archdiocesan choir singing Christmas songs and carols in Bengali.
The programme was co-anchored by Colin Fitzgerald, convener of Calcutta Anglo-Indian Service Society, and Angelina Mantosh Jasnani, president of Catholic Association of Bengal.