Novotel Kolkata Hotel & Residences threw a series of New Year Eve dinners and parties to say goodbye to 2022 and welcome the new year. The hotel had something for everyone to enjoy. From family dinners and American diner to kebab night and a bash with a DJ and live music, they had it all.
The unlimited buffet and drinks at Ministry of Kababs, a royal feast under the stars in association with The Telegraph, had the maximum guest attraction. DJ Aziz played trending Bollywood music to which guests of all ages grooved. Mouth-watering delicacies and desserts specially prepared for the evening of joy and celebration made sure that guests feasted to their hearts' content and stepped into the new year on a happy note. Glimpses from the night.
MIDNIGHT MOMENT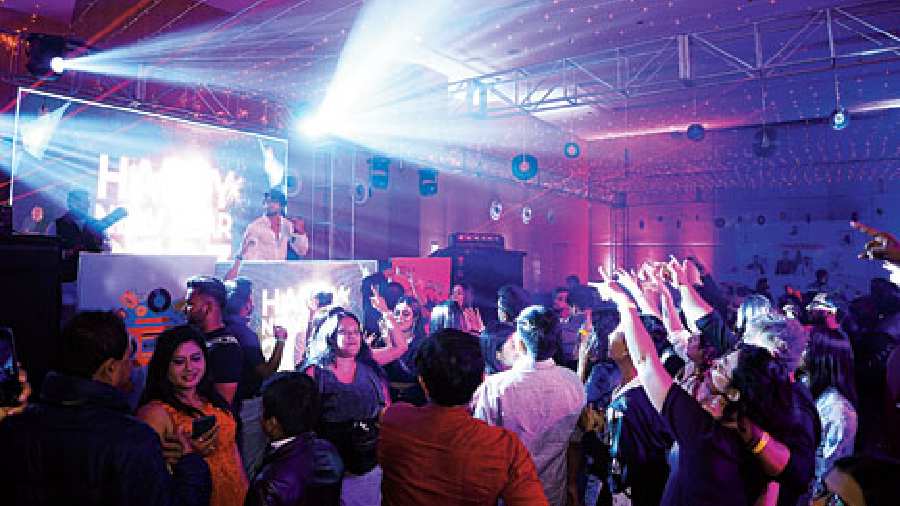 The euphoric crowd at the Novotel rooftop erupted in unison the moment the giant screen lit up with the words Happy New Year.
MOOD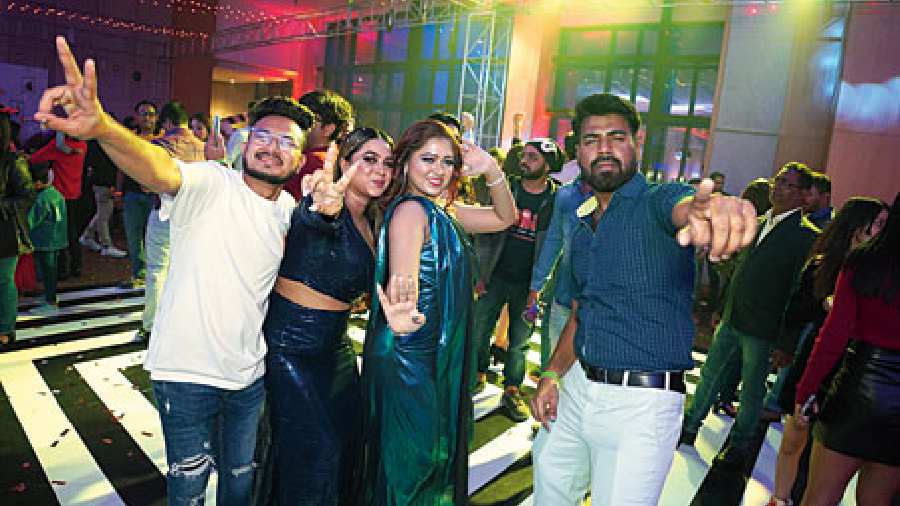 Matching steps in tune with the music played by DJ Aziz, these movers and shakers rocked the dance floor of the Novotel's rooftop terrace with their energetic steps and high-voltage enthusiasm.
ORGANISER SPEAK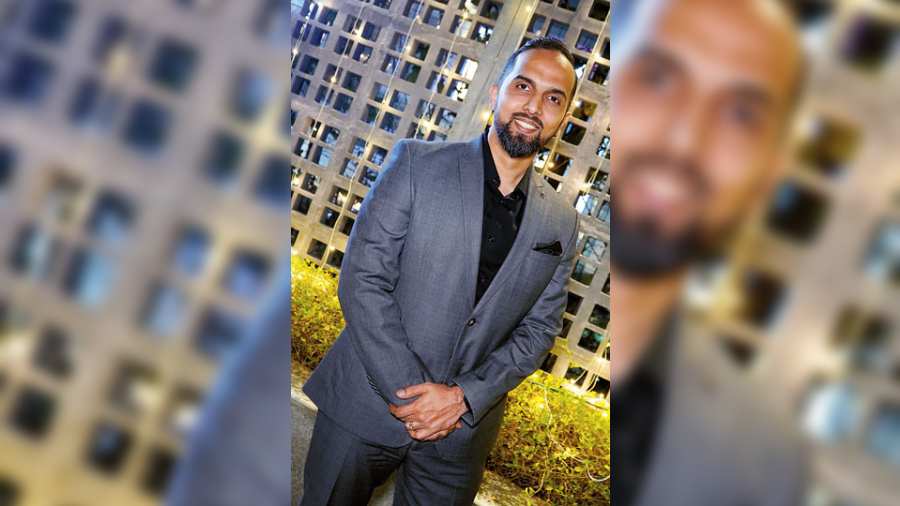 "This New Year's Eve is very special because there is something for everyone here. Four of our outlets are operating — The Square, where we have a live band playing along with multi-cuisine, Studio which is an American Diner, The Ministry of Kababs which is dining under the stars, our speciality, and our banquet with DJ which is also on roll. To look after our team members and sustainability are our resolutions for the new year. Wishing everybody a very Happy New Year," said general manager of Novotel Kolkata Hotel & Residences, Arjun Kaggallu.
STYLE PICKS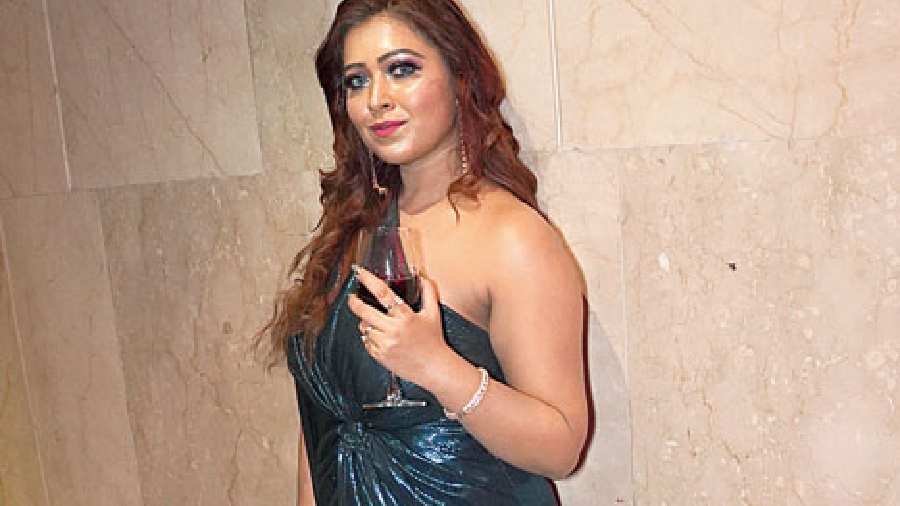 "I am leaving all the negativity behind with 2022," said Raisa Singh, who looked glamorous in her shimmering one-shoulder gown and silver-coloured high heels. The diva also set the dance floor on fire as she danced nonstop to Bollywood hits.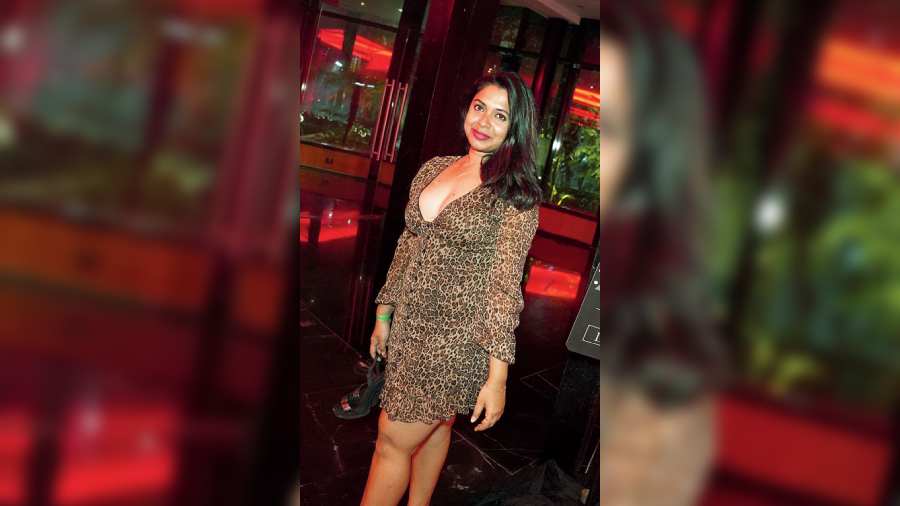 "It's my first time here and I am absolutely enjoying it. I am having a gala time. Something that I want to leave behind in 2022 is that I used to be a people pleaser and I will no more be that now," said Rituparna Nandy, an IT professional, who looked cool and confident in a leopard-print short dress with plunging neckline.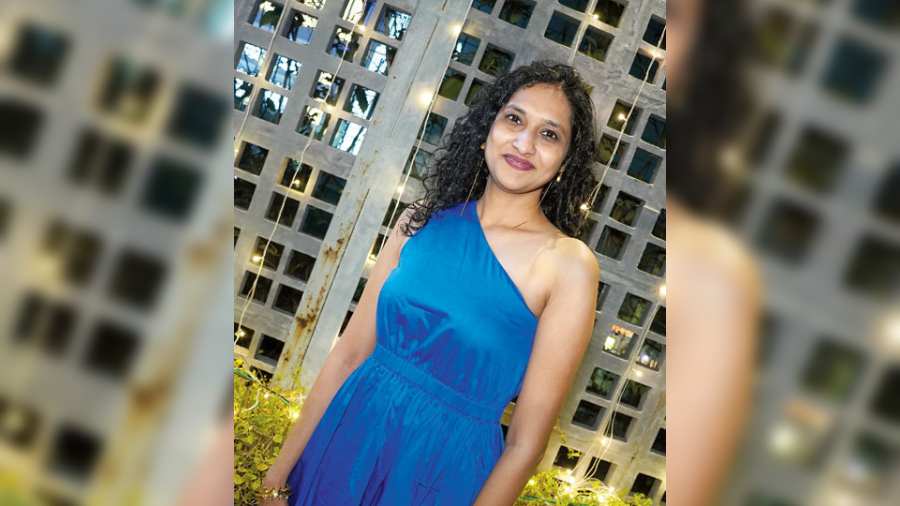 At Novotel for a family dinner on New Year's Eve, Nikita Inamdar looked effortlessly chic turned out in a blue, knee-length, fitted one-shoulder dress that perfectly accentuated her figure.
SIP 'N' BITE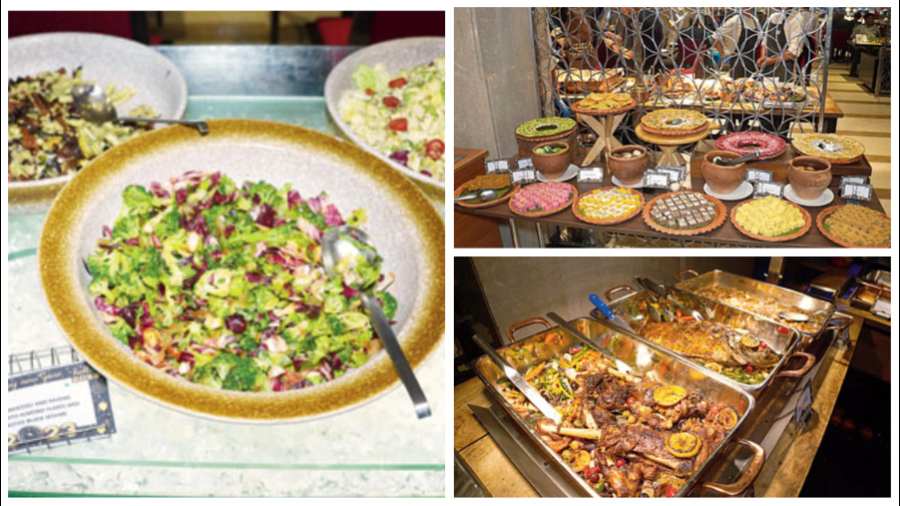 From Whole Grilled Parmesan Crusted Baked Fish with Basil Orange Sauce, Moroccan Lamb Tagine and Ratatouille, to Potato Dauphinoise, all special dishes were laid out for an extravagant buffet. Local specialities like Golgappa and Chaat counters were extremely popular with guests and paid glorious tribute to Kolkata street food. The most exciting corner was the dessert corner. Different flavours of Indian desserts like ghevar, sandesh and rosogolla were available as were European specialty desserts like Mango Pudding, Strawberry Panna Cotta, White Chocolate Mousse and Blueberry Compote with Lemon Curd Tart.
Pictures: Rajendra Gupta