I have been watching the FIFA World Cup since 1978, when I was eight years old. But hours before it all comes to an end at the Lusail Stadium on Sunday, I can safely say that this World Cup in Qatar has been the best of my life. Watching the games with my children at a convenient kick-off time in Buenos Aires, we have hugged each other whenever Argentina have scored or Dibu (Emiliano) Martinez has sprung to life to make a crucial save. My family and I have enjoyed a beautiful tournament.
I have been pleasantly surprised to see Messi in this competition
Over the course of four weeks, I have observed Argentina go from a disorganised, minor contender to World Cup favourites with a place in their sixth World Cup final. As coach, Lionel Scaloni has been instrumental in the journey, especially when it came to replacing players. Even though Argentina have more or less kept the same structure and style of play across all their games, Scaloni has adapted judiciously, varying the personnel to counter the opposition at every stage. The younger footballers in the squad, most of whom will be playing their first World Cup final, have shown strength and maturity worthy of veterans. And then there has been Lionel Messi, a kind of reincarnation of Diego Maradona in Qatar. Not just because of his mesmerising football, but also because of his temperament.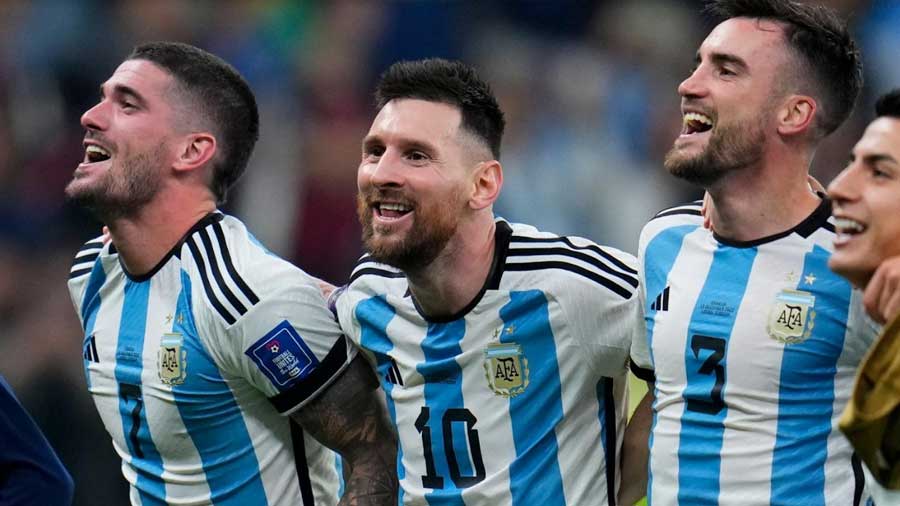 The author feels that Messi's fervent desire to win the World Cup has galvanised his teammates
FIFA
Weeks before the World Cup, I had said that for me, no matter what Messi does in Qatar, he will not come close to Maradona's level. As an Argentine, Maradona's heroics in 1986 always seemed unattainable. Unrepeatable. But football is all about pure emotion, and drunk with happiness during this incredible adventure of the World Cup, I must admit I was wrong. As a football historian, I should have known better than most that this sport always surprises us. And I have been pleasantly surprised to see Messi in this competition. The Messi we all have seen in Qatar has emerged as a true leader, both on and off the field. His fervent desire to be champion has galvanised the group. Whenever Argentina have needed him, he has stepped up, not just with goals and assists but also with leadership. From talking to referees to confronting opposition players, Messi has been more aggressive than we have ever seen him before. More Maradona-esque, too. Winning the World Cup on Sunday would be a fitting ending to Messi's career. Surely, no player deserves it more than him.
A victory will not feed the stomachs of Argentines, but it will nourish our souls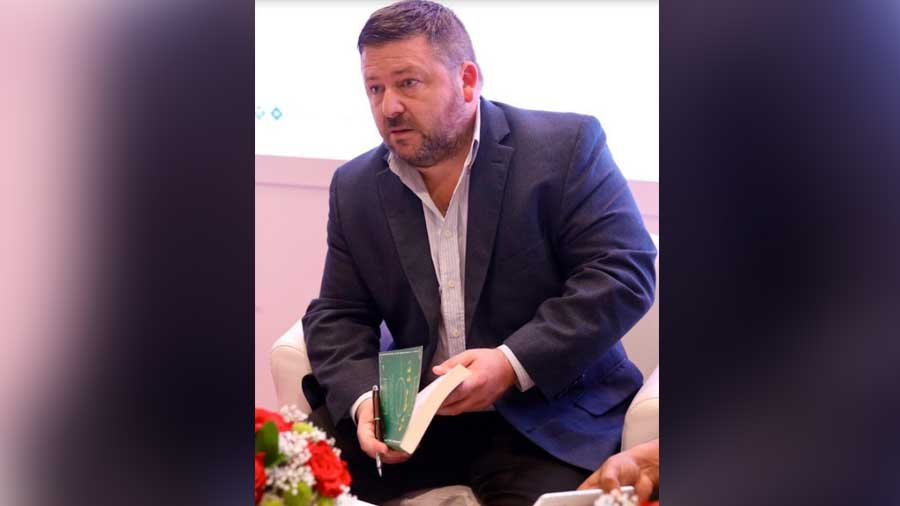 Luciano Wernicke wants to experience a few special moments of unadulterated joy with his fellow Argentines on Sunday
Luciano Wernicke
Over in Argentina, we have been experiencing a collective joy that only football can generate. A triumph against France on Sunday will not change anything. Inflation will not vanish suddenly, and for many, life's basic necessities will not magically manifest themselves. But should we win, we will, at least, get to live a few moments of unadulterated joy. A victory will not feed the stomachs of Argentines, but it will nourish our souls.
As for matters on the pitch, the football analyst in me feels that Argentina must do the same thing they did so well against Croatia and for the first 80 minutes or so against the Netherlands. They must be patient, not give in to despair or desperation, and wait for their opportunity to score. Mental fortitude is likely to be much more crucial than footballing skill on the big stage, and Argentina must remember that.
What will eventually happen? Who will ultimately prevail? My heart can only have one answer, but objectively speaking, I have a habit of not making any predictions. I just sit in front of the TV and let the ball decide.
Luciano Wernicke is a veteran football journalist and historian based in Buenos Aires. His most recent books include The Most Incredible World Cup Stories, chronicling several mind-boggling facts about football's greatest tournament, as well as Inside Diego, an intimate portrait of Argentina's most enigmatic footballer.
(As told to Priyam Marik)