Alumni meet
Mahadevi Birla Shishu Vihar Alumni Association hosts gala Meet and Greet '23
Students, teachers and staff join the evening fun in large numbers
By
Subhadrika Sen
| Published 10.04.23, 05:44 PM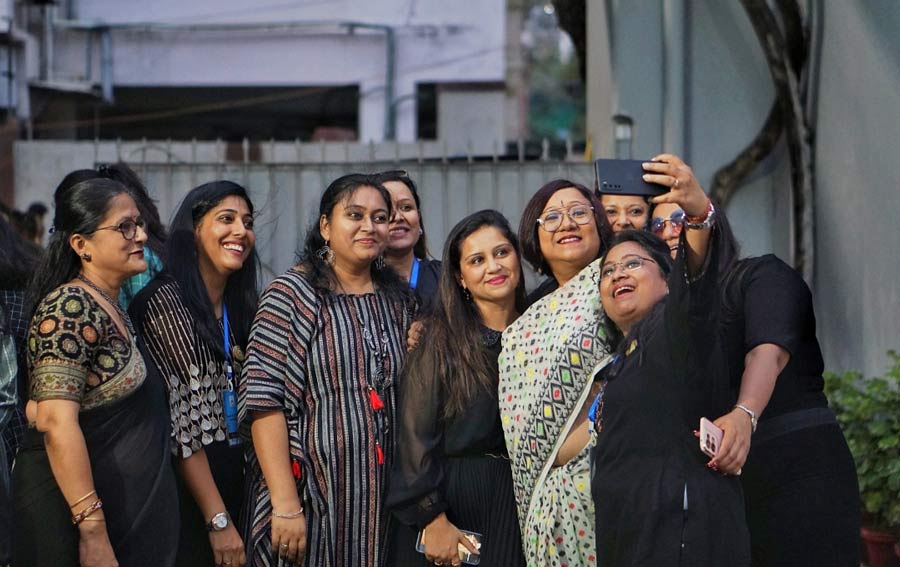 The Mahadevi Birla Shishu Vihar Alumni Association (MBSVAA) hosted the Meet and Greet '23, a gala evening of fun and frolic with former students, past and present teachers and staff members on Saturday, April 8 at the school's Iron Side Road campus. The event was attended by ex-students in large numbers.
All photographs by Soumyajit Dey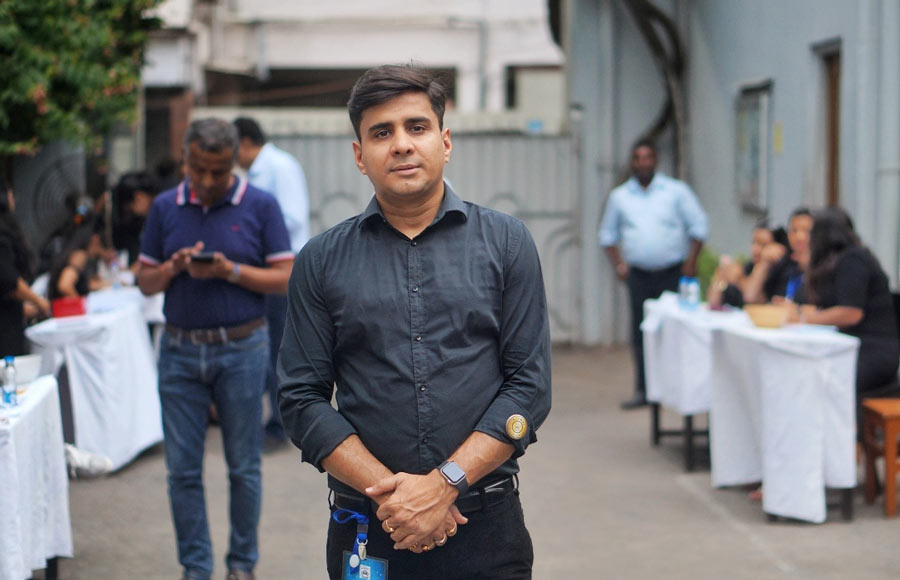 President of the Alumni Association, Ritesh Pandey commented, "The association was formed around 2016 and we currently have 400 members." The evening being the first offline event after COVID, the objective was simple, "We just wanted all our members to come, join and connect with each other which was our main motto." Pandey is a realtor by profession and had studied in the school up to Class IV in 1989.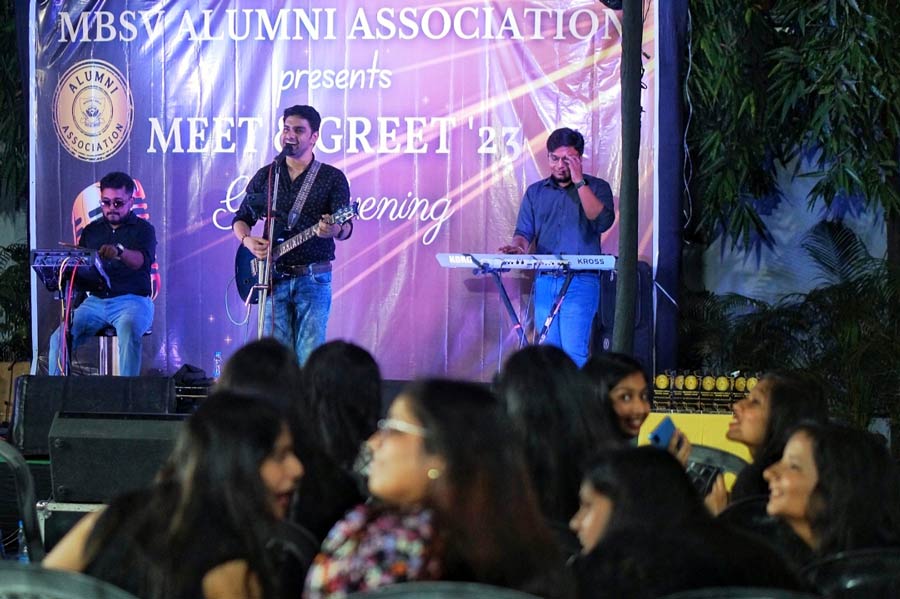 Band Rahul and The Freezone entertained the audience with their live music. From 'Chaandbaliyan' to 'Apna Bana Le', they made sure to keep the audience swaying and grooving to their music.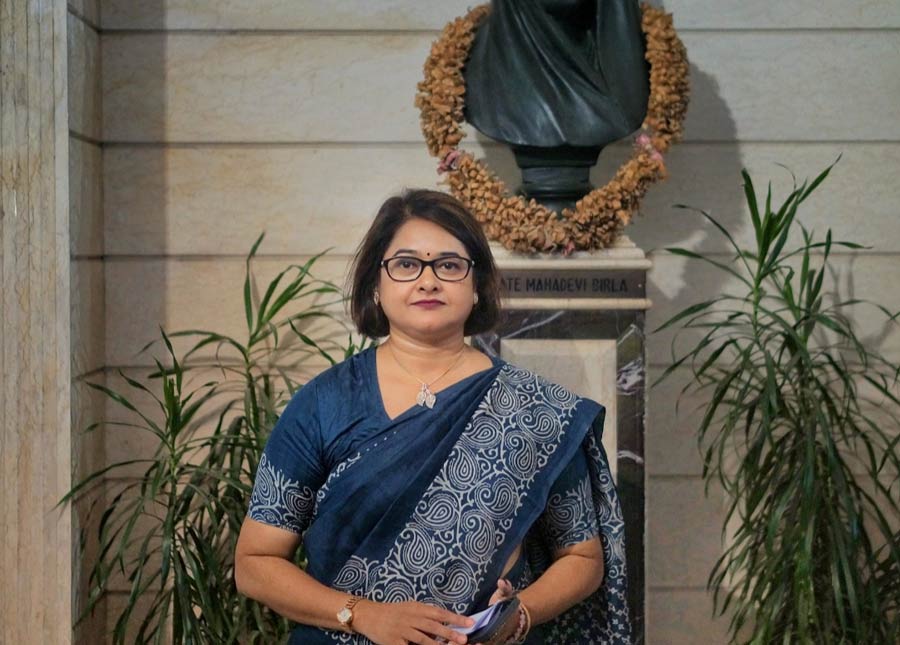 This event "brings back the entire feeling of Mahadevi Birla Shish Vihar (MBSV). We, both alumni as well as the teachers, feel so great to see each other. We met each other and listened to their success stories. It was really nostalgic." commented principal Sonali Sarkar.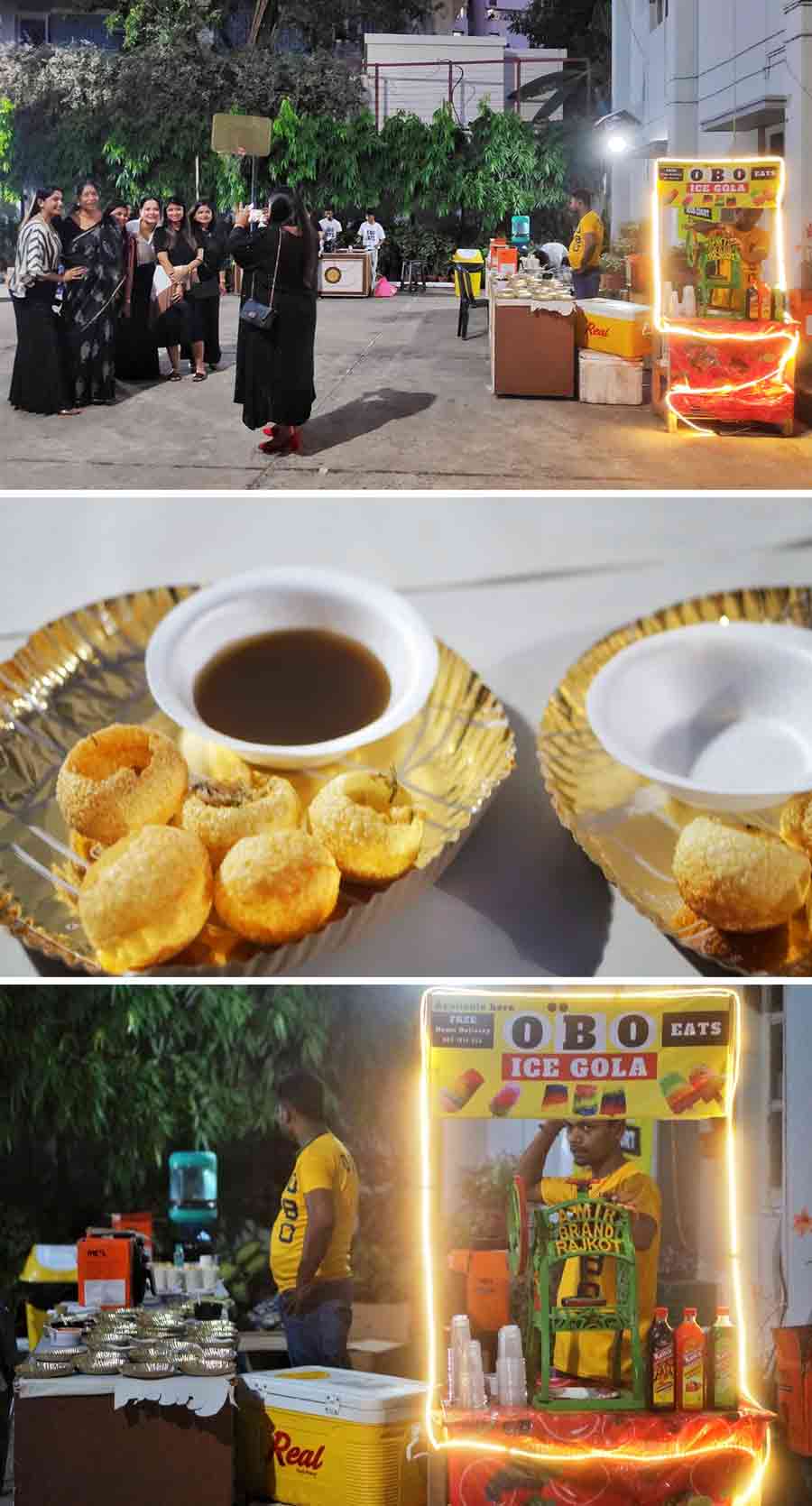 Apart from live music, meeting batch mates and teachers if anything garnered attention it was the food stalls. Phuchka, pop-corn, ice gola, momo and more made sure that the attendees had a varied choice in snacks.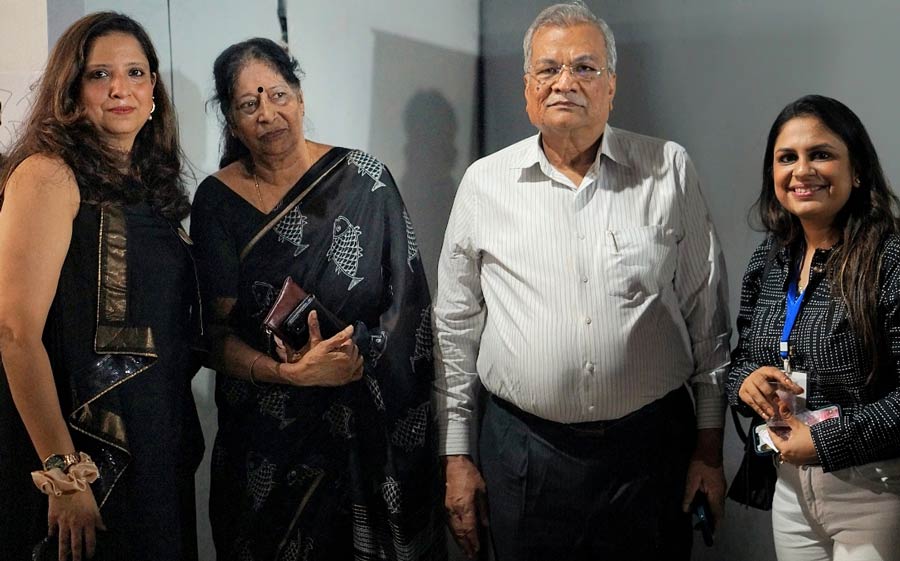 Lata Sharma, a former teacher of the school came to the event and was swarmed by familiar faces she had once taught. She recalled, "We love our school and I'm very happy to come back. We spent half of our lives here. We had an excellent time, learnt a lot and thanks to our management who taught us so much. We received a lot of exposure here."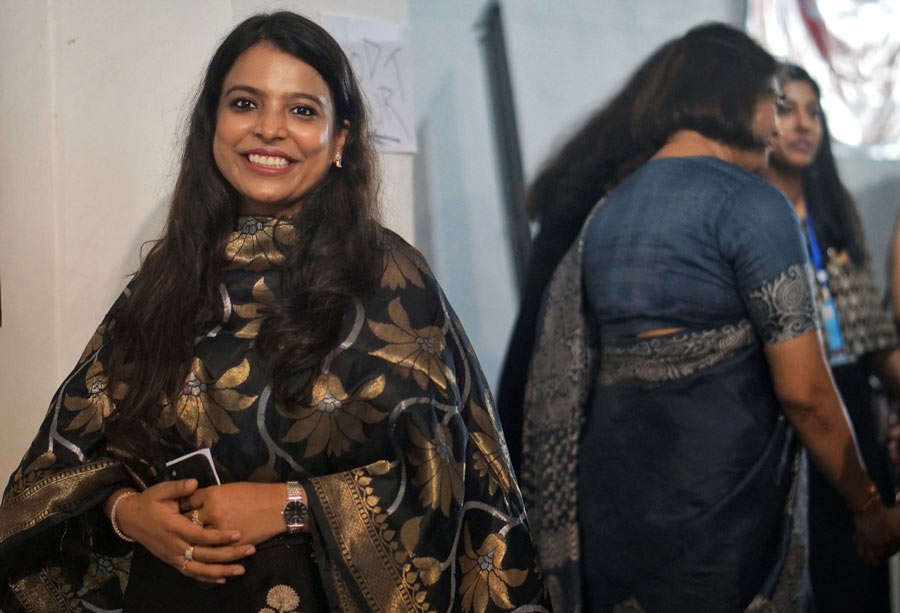 Tanvi Shah Gupta, of batch 2008 and winner of Mrs Universe South West Asia 2018, Archerz Mrs India 2018 and Mrs Kolkata 2014; Shruti Kejriwal of batch 2012, who runs her diet clinic named Dietician Shruti Kejriwal, is also a professor with various institutions; Shreya Daga, batch of 2010, national topper, Commerce with 98.75% and currently manager-taxation at PWC; and Prabha Goyal batch of 1990 (Class VIII) who is a breast cancer survivor, wellness coach and founder Holistic Basket were felicitated at the event. Speaking about the evening, Kejriwal mentioned, "It's a gala evening meeting teachers, seniors and juniors today."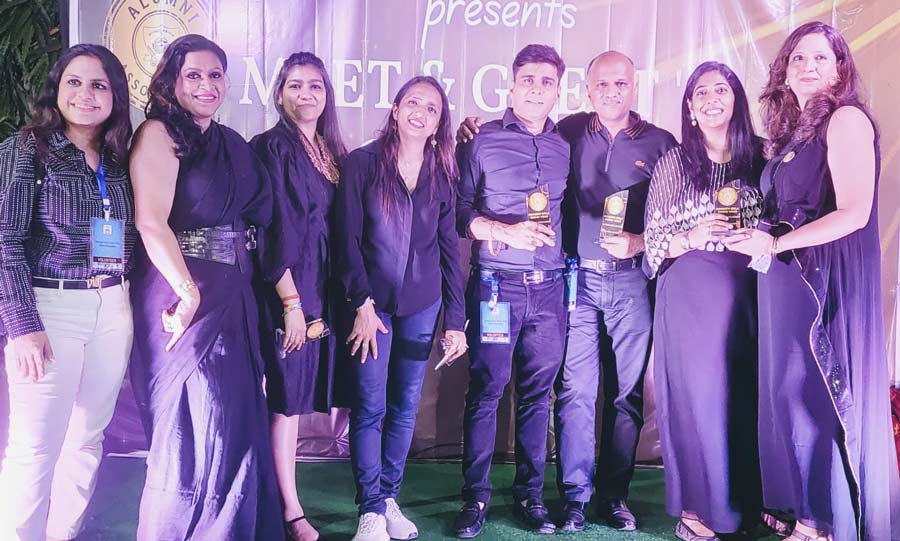 The core committee of the Mahadevi Birla Shishu Vihar Alumni Association (from left) Rajshree Kejriwal Nagori, Shilpi Jaiswal Sen, Kalpana Kanstiya, Anuradha, Ritesh Pandey, Sanjeev Chaudhary, Ritika Biswas, Namrata pose for a photograph.
MBSVAA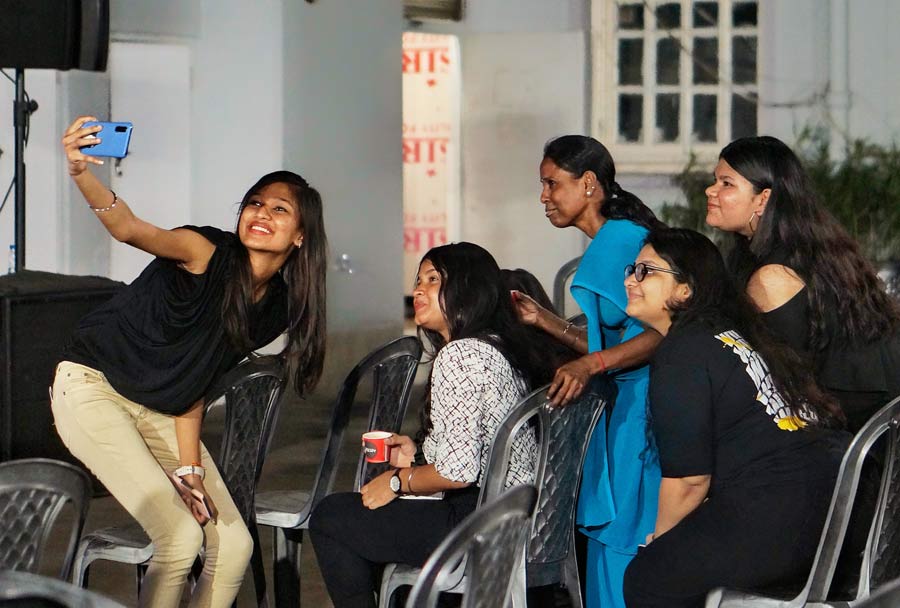 The evening was spent meeting familiar faces, making new connections and capturing the moments forever with selfies/groupfies and promising to meet again.