The Kolkata Knight Riders (KKR) versus the Punjab Kings (PBKS) has always been one of the most sentimental meetings in the IPL, and not just because it is the Veer-Zaara derby. Across the seasons, both franchises have shown an innate knack for unnecessary drama, something their partisan fans could very well do without. This also means that for the neutrals there are few contests that promise more thrill than KKR versus PBKS.
A glance at the head-to-head reveals a considerable lead for KKR, with 19 wins out of 29, including a stunning eight victories on the bounce between 2014 and 2017. With 492 runs, former KKR captain Gautam Gambhir is the most successful batter in this fixture, followed by Robin Uthappa (438) and Wriddhiman Saha (394), who has represented both sides. As is the norm with these records, Sunil Narine has been the most decorated bowler in these match-ups with 31 wickets to his name, seven clear of Piyush Chawla in second place.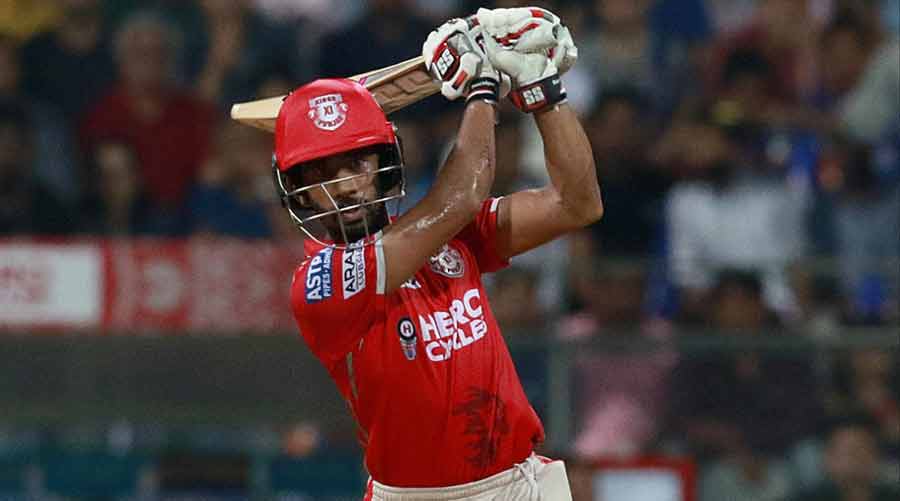 Wriddhiman Saha, who has played for both the Knights and the Kings, is the third highest-run getter in the fixture
BCCI
Before two of the IPL's most frenzied franchises take the field, My Kolkata would like to refresh your memories by revisiting three key moments from the KKR-PBKS encounters over the years.
KKR break Punjab hearts to become champions
In what has to rank among the best IPL finals of all time, KKR met Punjab (then called the Kings XI) in the showpiece game of 2014 in Bengaluru. Batting first, the Kings smashed their way to 199, led by an innings of a lifetime — an unbeaten 115 off 55 — by Bengal boy, Saha. But KKR were unfazed, having already chased their way to the championship two years earlier. Manish Pandey's superb 94 anchored the KKR pursuit with Yusuf Pathan chipping in with a valuable 36. With everything at stake in the last over, it was ex-Punjab spinner Piyush Chawla who took KKR over the finish line with three balls to spare. Ecstasy for the Knights, agony for the Kings.
Ice-cold Narine too good at the death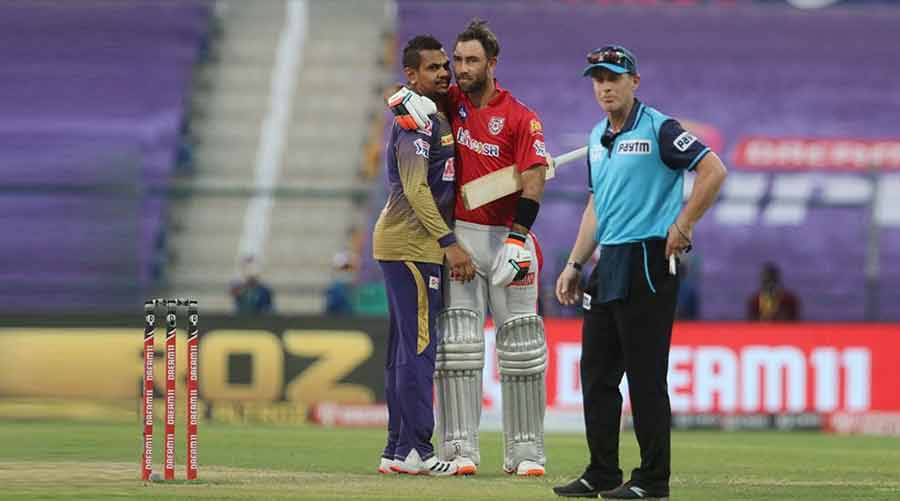 Sunil Narine's poise got the better of Glenn Maxwell's explosive hitting when the two IPL stalwarts squared off in Abu Dhabi in 2020
BCCI
It was a forgettable year for both franchises in 2020, but they did serve up an absolute nail-biter in the sweltering heat of Abu Dhabi. Commendable fifties from Shubman Gill and Dinesh Karthik had taken Kolkata to a fighting total of 164, only for Punjab to put on 115 for the first wicket, with both K.L. Rahul and Mayank Agarwal looking in imperious touch. But just when it seemed the writing was on the wall for KKR, Punjab did, well, a Punjab and messed things up. Four wickets for 36 runs brought KKR back into the game, and it all came down to Sunil Narine, who had 14 runs to defend in the last over. Glenn Maxwell's scattergun shotmaking hardly helped Punjab's cause and it was Narine who held his nerve and his line to take KKR home in a two-run victory.
KKR recover heroically but still fall short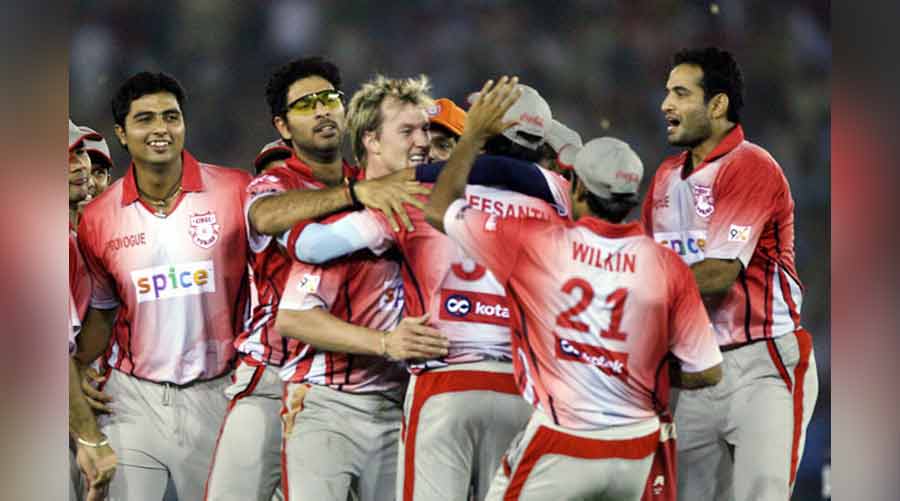 Punjab players triumphed in a see-saw encounter against KKR to notch the first win of this contest back in May 2008
BCCI
For the third throwback moment, we go all the way back to the first-ever meeting between the two franchises that took place in Mohali in May 2008 (yes, back when Novak Djokovic had one Grand Slam title and Lionel Messi had zero Ballons d'Or). Shaun Marsh, who set the IPL alight in its inaugural edition, sparkled with 40, as Punjab put on an impressive 178 runs. Giving chase, KKR were reduced to 50 for five, when Wriddhiman Saha joined David Hussey in the middle. The two engineered a fantastic recovery, with their partnership of 104 taking KKR within nine runs of victory. In the end, however, it was all too little too late, as KXIP won the game and drew first blood against the Knights.