To find a world-class athlete who can dominate their sport in one role is hard enough. To find someone who can dominate across any and every role is harder still, if not verging on the improbable. 
Fortunately for Indian volleyball, the quest for such an athlete has already been fulfilled, in the form of Vinit Kumar Choudhary, one of the leading Universals on the planet, who is currently plying his trade for the Kolkata Thunderbolts, partnered by The Telegraph My Kolkata.
Be it serving thumping aces, nailing match-winning spikes, blocking like an "Iron Shield" or setting up points for teammates with precision and panache, Kumar is volleyball's ultimate all-rounder, that too from practically every position and angle on the court. No wonder then that the Thunderbolts paid a lofty Rs 8.75 lakhs for his services this season.
"I enjoy playing as a Universal. It lets me do a bit of everything, though there's nothing more that I like than using my block to nullify the opponent's first serve and win points in the process," says Kumar, understated and nonchalant as ever.
Gifts of height and athleticism
By his exceptionally high standards, which involves rising to a height of 348 centimetres during his spikes and a personal best of 328 centimetres when blocking, Kumar started this season's RuPay Prime Volleyball League (PVL) rather slowly. But he found form at just the right time in a comprehensive win against the Bengaluru Torpedoes. His combination with fellow star player, skipper and Indian mainstay, Ashwal Rai, proved too hot to handle for Bengaluru.
"Ashwal and I have a great rapport, partly because we spend a lot of time off the field with each other. Yes, there are expectations that we've got to shoulder as two of the seniors in the team, but it's something we don't think about too much. Our owners have made it a point to take the pressure off us. As for our on-court understanding, both of us have the experience to read the game well and anticipate the opposition's moves, which isn't easy given the competitiveness of the PVL," describes Kumar.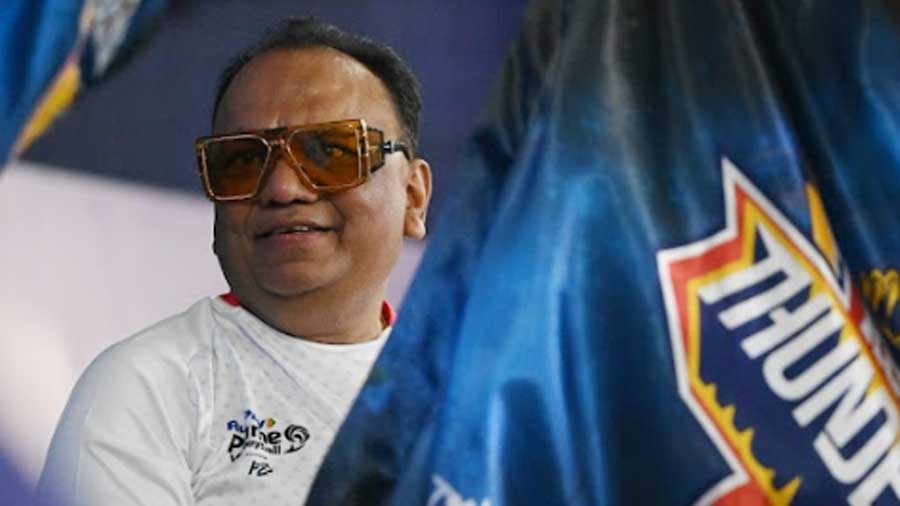 According to Kumar, the Thunderbolts' co-owners Pawan Kumar Patodia (featured) and Vineet Bhandari do not exert any pressure on the players, letting them enjoy their game
Kolkata Thunderbolts
While he is "quite pleased" with the Thunderbolts' perfect start to the round robin phase, Kumar knows tougher tests lie in store: "There are a host of contenders for the title. The Ahmedabad Defenders have been the pick of the bunch so far, but Hyderabad and Calicut are formidable, too. We can't afford to take anybody lightly."
Taking things lightly has never been Kumar's way. A son of a farmer who was born and brought up in Muzaffarnagar, Uttar Pradesh, Kumar had to endure a series of financial hardships during his formative years. "It was tough, there was a lack of financial stability and we had to struggle to live within our means. But I felt that I had the gifts of height (he is 6'5") and athleticism, which I didn't want to waste," says Kumar.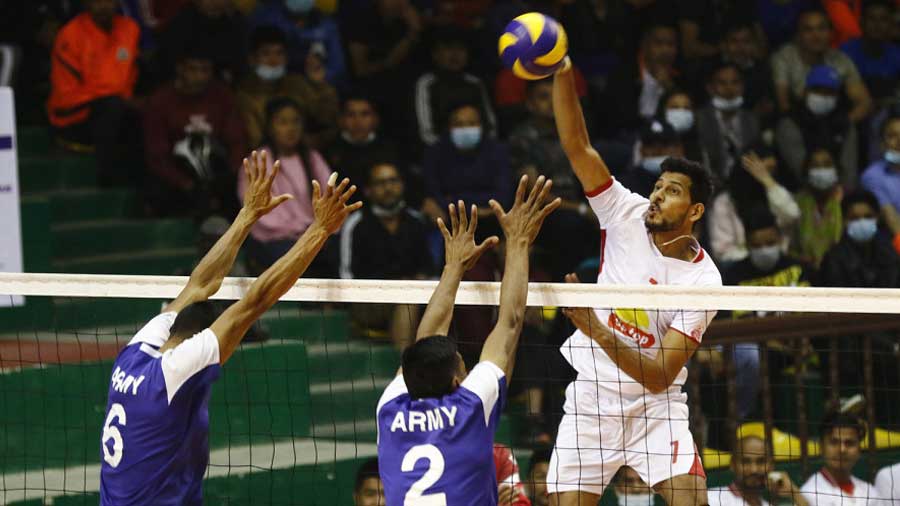 Kumar had to overcome a number of financial hardships on his way to becoming a fixture in the Indian national team
TT Archives
A bright student throughout his teens, Kumar entered college in 2008 and was immediately picked out by his PE teacher to be a part of the volleyball team. Success in local tournaments soon became normalised, but it was not until he joined the DLW Railways in 2011 that his game developed at the required pace. "I got my first proper coach when I started playing for the Railways. Those three years I spent there shaped me, both as a player and as a person. I'll always be indebted to the Railways for everything they've done for me," says Kumar.
What the Indian team needs to thrive
In 2014, Kumar was hired by ONGC, where he continues to be a full-time employee. Initially based in Uttarakhand, Kumar relocated to Guwahati a few years ago and to nobody's surprise brought about a turnaround in the fortunes of the Assam volleyball team.
Kumar's primary focus, though, has always been the national team. A two-time gold medalist at the South Asian Games (2016 and 2019), Kumar has been a feature of the Indian men's senior side for more than half a decade.
Does Kumar think that the Indian men's volleyball team has what it takes to win a medal at the Asian Games or make it to the Olympics anytime soon?
"I have no doubts that we have what it takes. What we need is an organised project for three to five years, which allows us to play in foreign leagues, interact with top coaches and have access to good facilities on a regular basis. At the last Asian Games, we went toe-to-toe with some of the best teams in the world. With more exposure, I don't see why we can't beat them," explains Kumar.
Personally, Kumar would love to go play in the Iranain Volleyball Super League, which "has grown a lot recently and acts a huge supplier of players for the Russian league and elsewhere in Europe."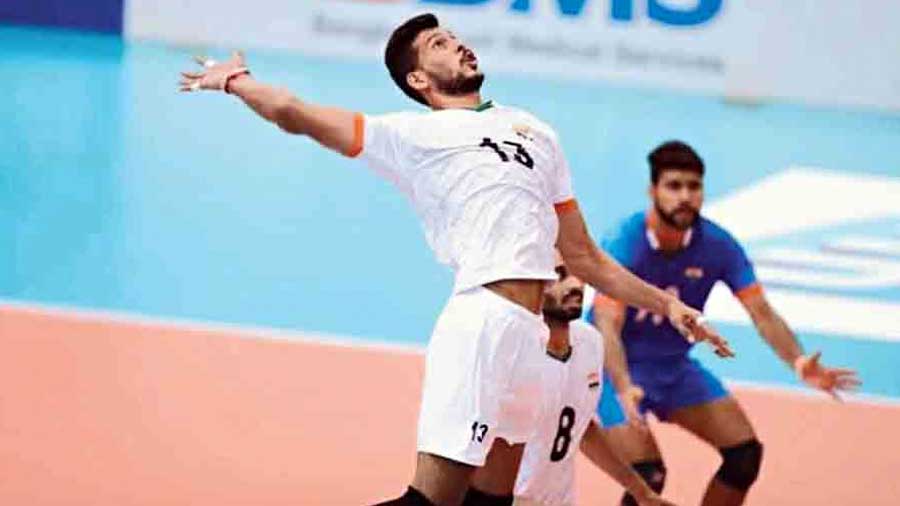 Exposure to foreign leagues is a must for the Indian team to improve, feels Kumar
Kolkata Thunderbolts
For now, however, Kumar is firmly in Hyderabad where the mood at the Thunderbolts camp couldn't be better. "We have a rigorous schedule. We wake up at six in the morning, train twice a day, go to the gym on some days, have a fixed diet and are in bed by a certain time every night. When you live such a regimented life, you need to have people around who can understand you and value you for who you are. I'm lucky to have such a group at the Thunderbolts," says Kumar.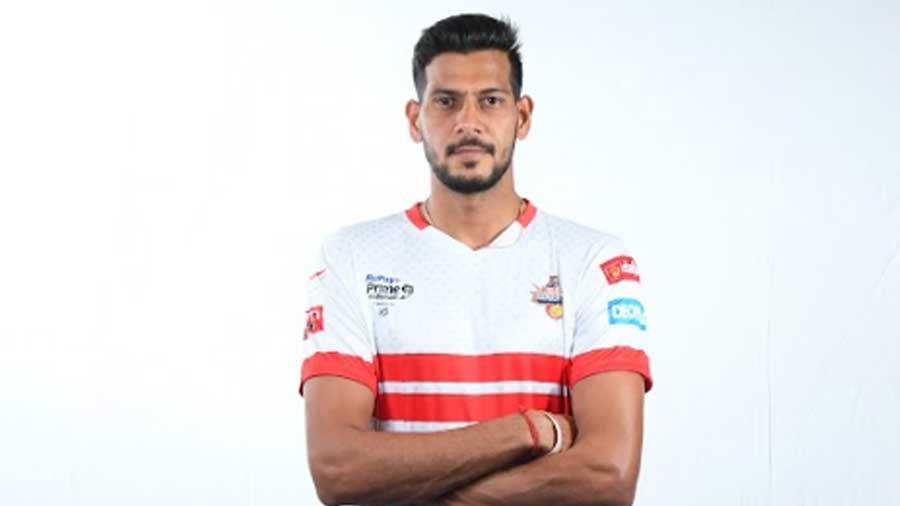 'At the last Asian Games, we [India] went toe-to-toe with some of the best teams in the world. With more exposure, I don't see why we can't beat them," says Kumar
Kolkata Thunderbolts
Known for watching every match in the PVL meticulously and making diligent notes, does Kumar get time to catch up on other sports with his teammates?
"We do watch a bit of cricket every now and then. I'm a big cricket fan and adore Mahendra Singh Dhoni. I also like football, where Cristiano Ronaldo is my idol, but our sleep cycle means we don't have much of a chance at watching European football right now," chuckles Kumar.
In Kolkata for rosogollas, with trophy in hand
At his most peaceful in the hills, Kumar frequently visits Nepal, especially the serene city of Pokhara. Maldives and the US are his other go-to holiday destinations. In his downtime, Kumar loves watching Akshay Kumar's films — "my favourite is Kesari" — and occasionally indulging his sweet tooth.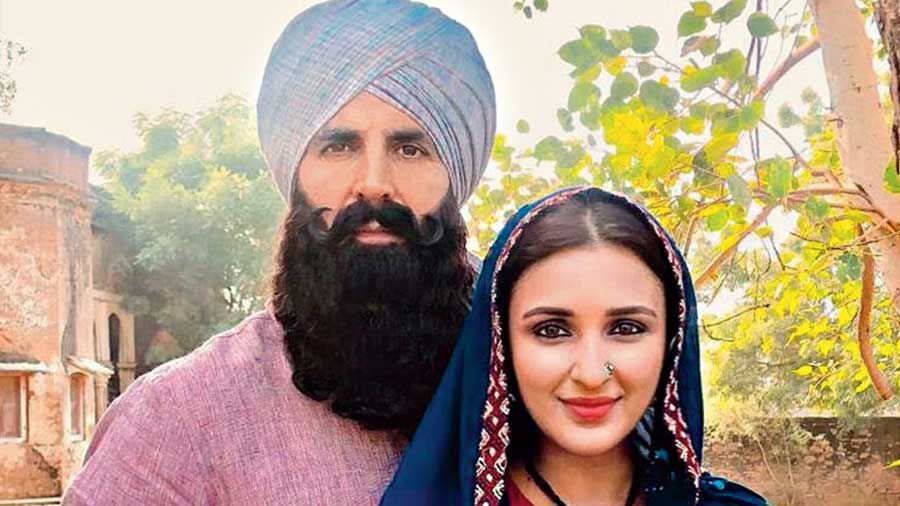 'Kesari', starring Akshay Kumar and Parineeti Chopra, is Kumar's favourite film
TT Archives
"It's a pity that athletes can't have a lot of sweets, but I try to grab a bite whenever it's feasible," smiles Kumar. Has he ever tried out Bengali sweets?

"No, not yet. But the next time I'm in Kolkata, I'll make it a point to have the rosogulla. Hopefully, it'll be the time when we come to Kolkata with the PVL trophy. The people of Bengal deserve it for the incredible support they've shown us."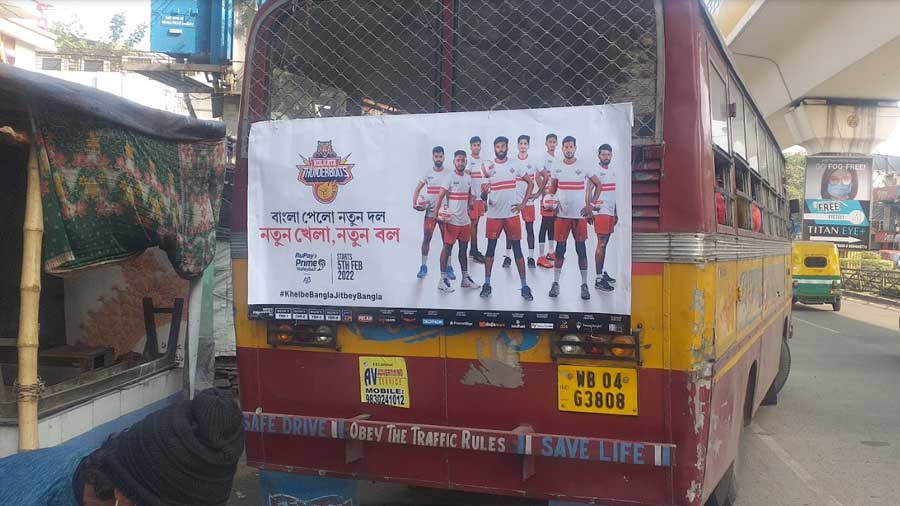 Kumar is grateful for the "incredible support" the Thunderbolts have been receiving from their fans back home in Kolkata
Kolkata Thunderbolts
Regardless of whether the Thunderbolts win the PVL or not, Kumar's legacy is already secure in the annals of Indian volleyball. At 30, he still has a few good years ahead of him, which naturally raises the question of his defining goal. Kumar doesn't think twice before answering.
"My dream is to open a volleyball academy, equipped with state-of-the-art infrastructure where Indian youngsters can receive the finest training. Far more than what I may or may not win as a player, I want to be remembered for helping the next generation in India experience volleyball in a way we couldn't in our time."