The South City International school's auditorium was buzzing with young quizzers on November 23 who had assembled to participate in the coveted The CHC Heritage Quiz for Schools organised by the Calcutta Heritage Collective (CHC). This year, questions were asked on Kolkata, Bihar and the northeast.
Sangeeta Dudhoria, founder-trustee, Calcutta Heritage Collective, said, "The objective of this contest was to enthuse children to learn about heritage so that they can take pride in it and become custodians of the same. The first year's topic was Kolkata. Questions were asked on Kolkata, West Bengal and Sikkim in the second year. This year, we have included Bihar and the northeast along with Kolkata. We want them [students] to learn about the built heritage of Kolkata.''
Six teams with three participants each qualified for the final. South City International School, B.D. Memorial International, St. Xavier's Collegiate School, Mahadevi Birla World Academy, Garden High School and Birla High School battled it out for the top positions.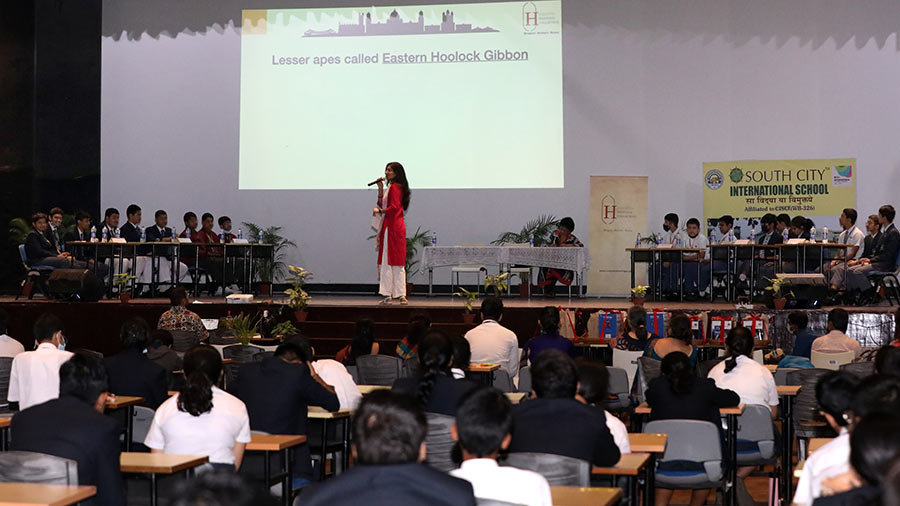 The quiz in progress
There were 6 rounds, two each spearheaded by quiz masters and members of CHC Jayashree Mohanka, Supriya Newar, and Oindrilla Dutt; and a special live round. Having sent in her questions through video recordings, Usha Uthup was the guest quiz master.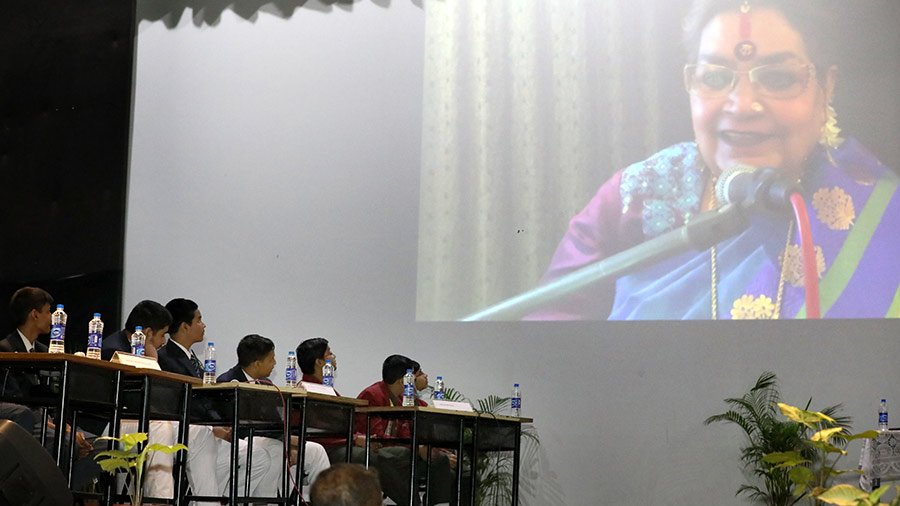 Children listen to Usha Uthup, the guest quiz master
The questions ranged from built heritage to culture, art forms, Unesco's world heritage sites, food, fashion and more. The quiz masters used visuals, music and live demonstrations.
After seven gruelling rounds, Birla High School emerged winners followed by Mahadevi Birla World Academy as the runners-up.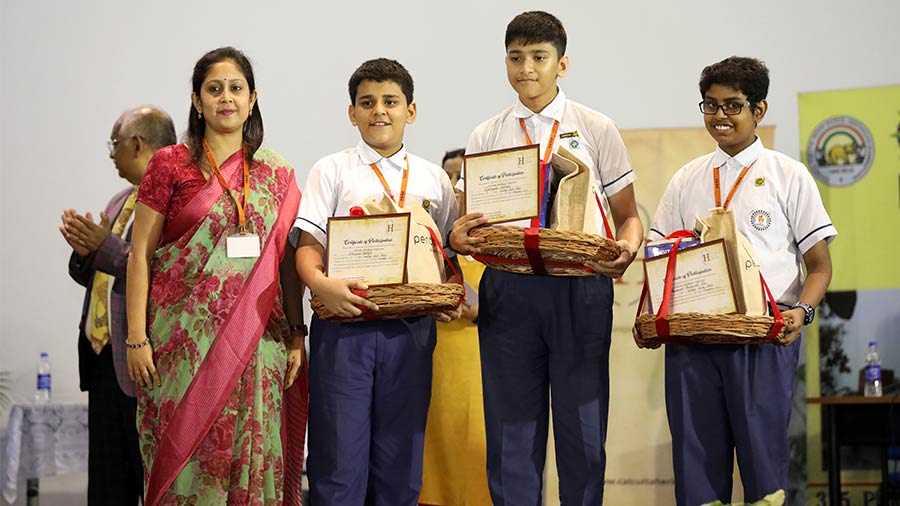 The runners-up of the quiz
Arya Bhattacharya from Birla High School said, "It was a great competition and a fantastic experience. The questions were difficult to an extent and I'm glad we managed to crack them. We were well-prepared. This is my second-year of quizzing.''
The Calcutta Heritage Collective members have been tirelessly engaging all sections of the society to spread awareness, educate and inculcate in them the love for built heritage. Asked about future events, Dudhoria said, "We will do something in April, 2023 around World Monument Day and then again during World Heritage Week."