It is do (and hope) or die time for the Kolkata Knight Riders (KKR) in IPL 2022. Ahead of their 14th and last league match against the Lucknow Super Giants (LSG) at the DY Patil Stadium on Wednesday, KKR's chances for a playoff spot are less than 10 per cent. But for the baazigars of the IPL, that is enough reason to keep fighting.
LSG may have all but sealed their place in the playoffs, but they still have a lot to play for, as they chase down a top-two finish to improve their chances of making it to the final on May 29.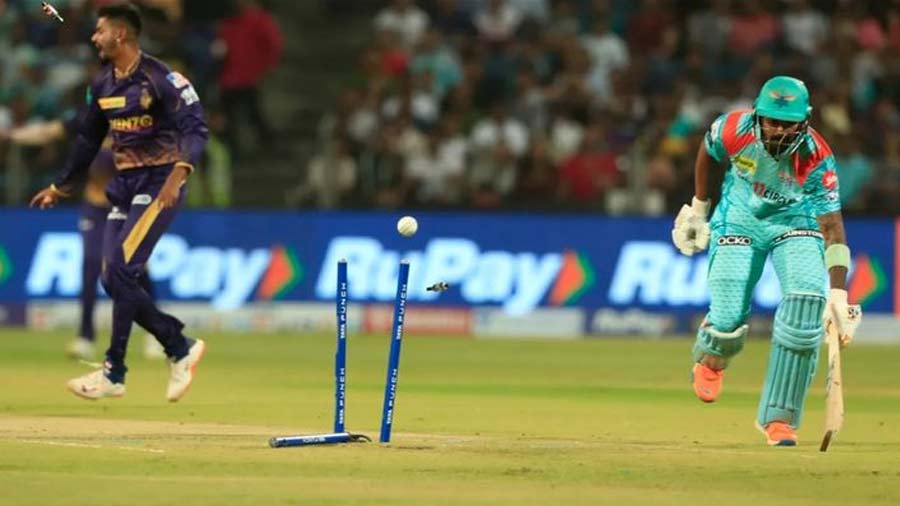 LSG were the more efficient side when they faced off against KKR earlier in the season in Pune
The last time these two teams met, on May 7, Lucknow outplayed Kolkata in every department of the game, winning by 75 runs and dealing a big blow to KKR's net run rate (NRR), which might come back to haunt the Knights soon. Bowled out for 104 in pursuit of 177 in the 15th over against LSG in Pune, KKR know that they must bat more responsibly if they are to give themselves an unlikely shot at glory.
Ahead of what we hope isn't KKR's last game of this IPL, My Kolkata looks at the possible scenarios in which the Knights can make it to the playoffs as well as the simpler and more likely situations in which they cannot.
Lose and bust
The first stipulation is as simple as it gets. Should KKR lose against LSG or somehow end up sharing points (in case of an abandoned game), they will officially be eliminated from the IPL. In other words, a win is a must. Although victory is a necessary condition for KKR's qualification, it is, unfortunately, not a sufficient one. Should KKR get the two points they desperately need against LSG, they will remain alive in the competition, but with caveats. Let the complications begin.
Win and pray, hope and calculate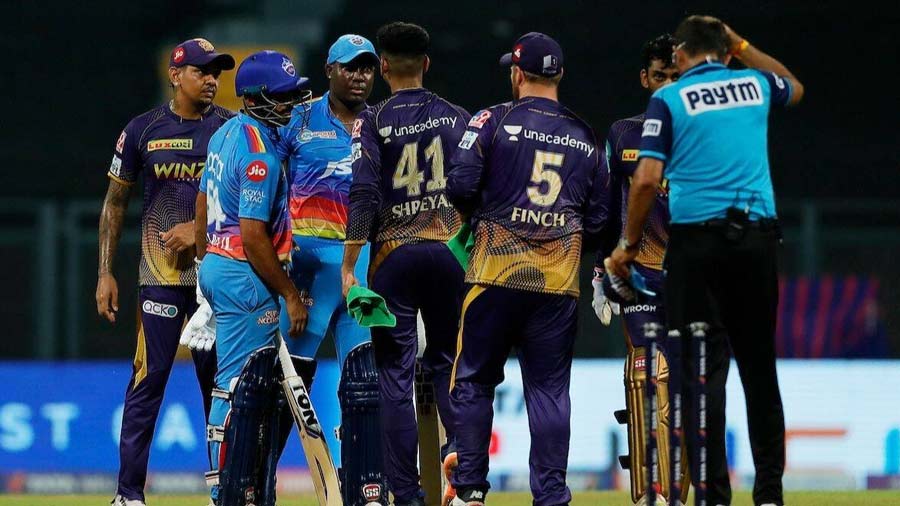 DC appear to be KKR's biggest obstacle on the path to the playoffs even though the two teams are not scheduled to face each other
After the Delhi Capitals's (DC) victory against the Punjab Kings (PBKS) on Monday, KKR's fate is effectively in DC's hands even if the Kolkata team beats LSG. Should DC win their last match of the league phase against the Mumbai Indians (MI) on Saturday, they will have 16 points, two more than KKR can manage. That will seal DC's place in the playoffs and make it impossible for any team, which includes the Sunrisers Hyderabad (SRH) and KKR, to progress with a maximum of 14 points.
Should Delhi lose, however, things will get more interesting. And more complicated. KKR's fate will then hinge on the showdown between the Gujarat Titans (GT) and the Royal Challengers Bangalore (RCB) on Friday as well as the contest between SRH and PBKS on Sunday, the last league face-off in this year's IPL.
For KKR to remain in the hunt, GT must beat RCB. Should RCB emerge victorious, they will have 16 points, a tally we already know is beyond KKR. But if GT come out on top, and as assumed earlier, DC cannot finish the job against MI, it will all come down to SRH versus PBKS on May 22, a match where KKR fans would ideally want both teams to lose.
It only seems impossible until it is done (or so we think)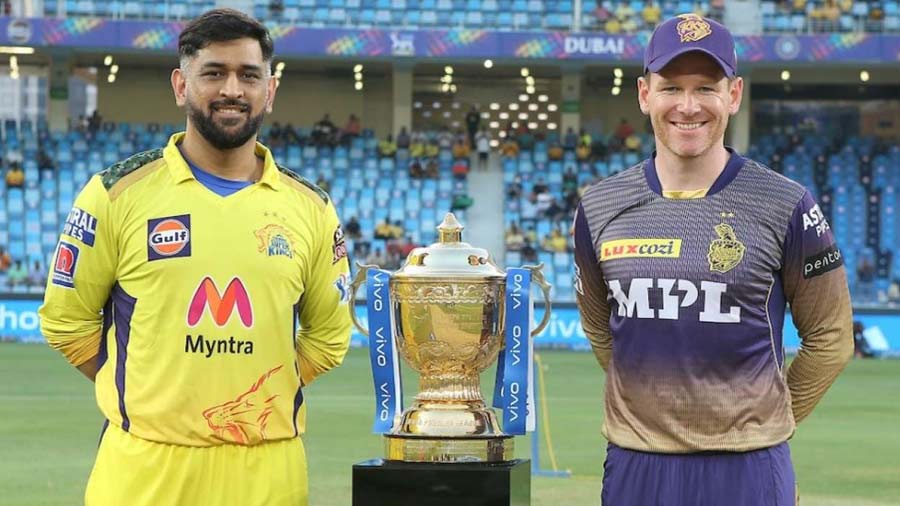 KKR made the improbable come true last season after overcoming a disastrous first half of the campaign to make it to the final against CSK
Whoever wins the decisive game on Sunday would move to 14 points, the same total as KKR if they are able to get the better of LSG. At that point, DC, RCB, either SRH or PBKS and KKR would all be on 14 points, with just one playoff seat available. That is where the dreaded NRR would come into play. At the moment, only Delhi (+0.225) have a better NRR than Kolkata (+0.160), which means that MI's defeat of DC as well as KKR's victory over LSG need to be by big enough margins for the NRR gap to be nullified.
As difficult as it sounds for KKR to make it into the playoffs and play the eliminator (they cannot play the qualifier since finishing in the top two is mathematically impossible) on home turf at the Eden Gardens on May 25, it can still be a reality. Let us not forget that it was only last season that KKR upset the odds with a remarkable second half of the tournament to reach the final in the UAE. So, wear your lucky charms, pray to your favourite gods and hold on tight. With the finish line in sight, nothing is impossible, or as Shah Rukh Khan would say: "Picture abhi baki hain mere dost!"