With the pandemic turning the world upside down in the last two years, the simple joys of a summer holiday, a highlight for the kids, went missing from their lives. Extensive periods of not going to school turned the much-cherished long traditional summer break insipid. With the children going back to classrooms, this year's summer holiday is indeed special.
The Telegraph takes a bunch of cutie pies to the ever favourite South City Mall to celebrate a return of the good ol' summertime fun.
Summer holiday is here!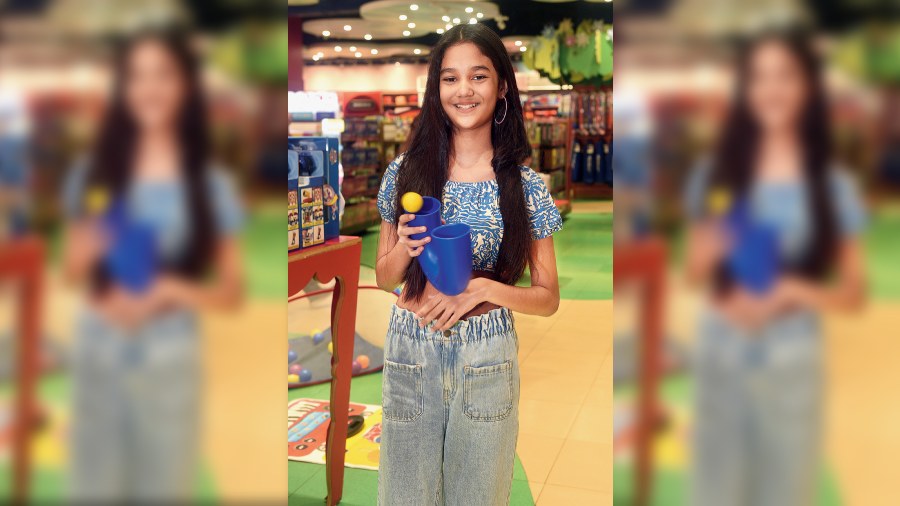 Nysa tries the juggle game with the Pindaloo at Hamleys.
Nysa Gomes, 11, La Martiniere for Girls
I loved spending time at Timezone, on the Bumper Cars. I often go there with my friends and cousins. I did miss the 'summer holiday' feeling in the last two years. I could not meet my cousins in Pune, which we do every year. We might go this year. Normally, I go to South City Mall with my friends to Timezone or the food court or go to my cousin's house to spend the weekend. I like to dance and I do dance rehearsals every Sunday. I do Odissi and Zumba. We have dance competitions in the family.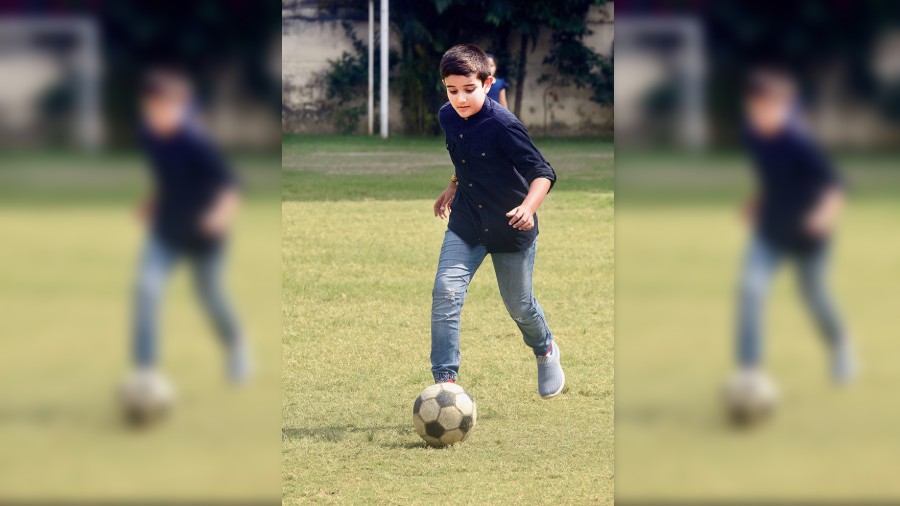 Vivaan is like a ball of energy on the play field.
Vivaan Jerome Surana, 9, St. James' School
I had fun at the shoot. I loved it at Hamleys. In my summer holidays, I read Roald Dahl, The Famous Five and The Secret Seven and also go downstairs and play games. Since the holidays started, I have been playing table tennis every day in the house. Once a week, I play Roblox on the computer. I play with my sister (Kaira) sometimes. She is very irritating because she troubles me and threatens me and takes my favourite toys, the dinosaurs and she also doesn't share things with me. I think we might go to the zoo this summer holiday.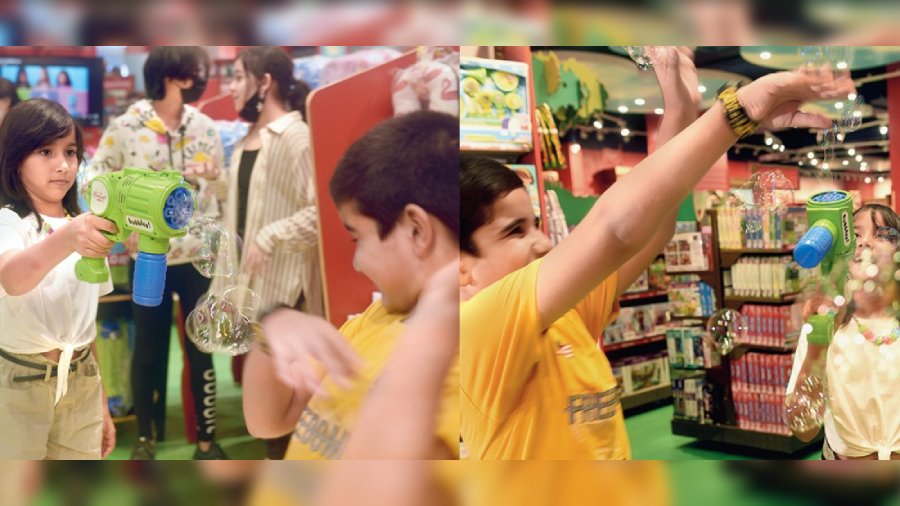 Brother-sister duo Kaira and Vivaan play around with a Hamleys Bubble Gun, joined by the others.
Kaira Surana, 7, Loreto House
I watch TV and things on the iPad in my grandmother's house. I loved Bumper Cars at Timezone. I play a lot with my friends downstairs. I also play badminton and cricket at my uncle's house and I make dance videos. I love to dance. I like irritating my brother by taking away his dinosaur. I think we will go to an entertainment park this summer holiday.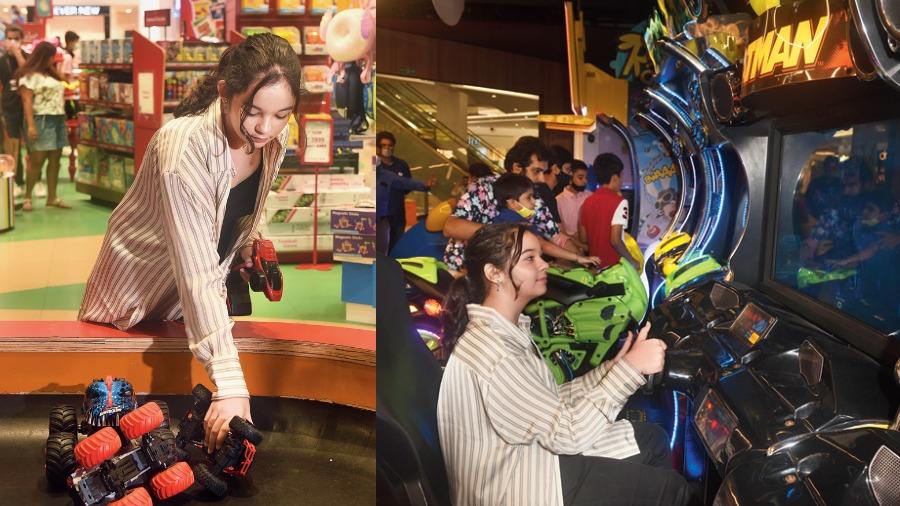 Ananya's elder sister Devi Kumar tries her hand at the Race Track in Hamleys, and later tries games at Timezone.
Devi Kumar, 13, Delhi Public School Ruby Park
The Timezone was the best. Summer vacations are a long time when you get to do quite whatever you want. I have a hobby of reading and I am currently piling up books to read. Every year I have a different topic and this year, it's the classics. We are completely free of school during the summer vacations. We don't quite travel much during the holidays as my father has a lot of work but we visited Thailand in 2019 and it was my first time outside the country. I am reading To Kill a Mockingbird by Harper Lee. I would also read The Great Gatsby, Persuasion by Jane Austen and The Song of Achilles. Another enjoyable summer activity is hanging out with friends. I am a big fan of museums and art and I would love to travel the world just to look at historical monuments and places... UK, France, Venice, Italy....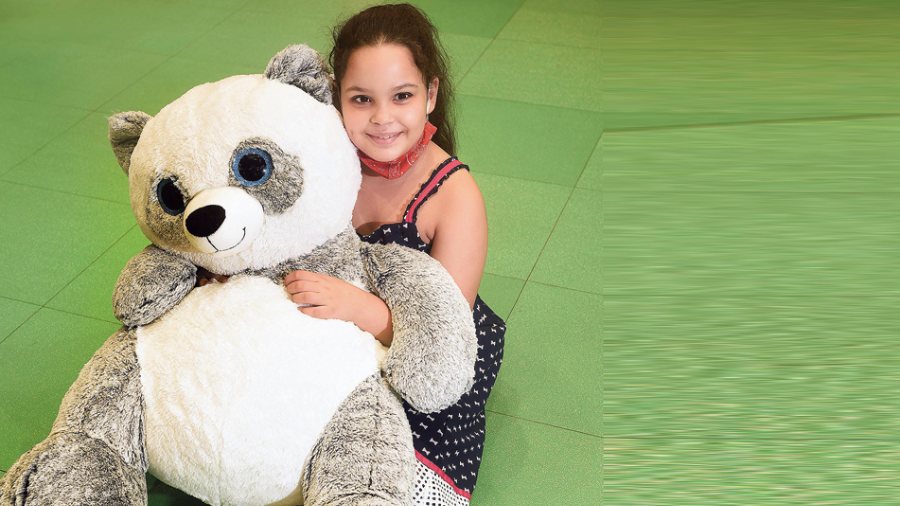 Ananya Kumar gives this giant teddy a big hug at the toy store Hamleys in South City Mall. Her 'pet peeve'? Her golden retriever chews all her toys!
Ananya Kumar, 8, Delhi Public School Ruby Park
I like solving puzzles, drawing and reading. I like to read Wimpy Kid. I would love to go to the beach for a summer holiday, to a foreign country. I want to go to Japan, and I would eat sushi.
Pictures: Pabitra Das
Special thanks: South City Mall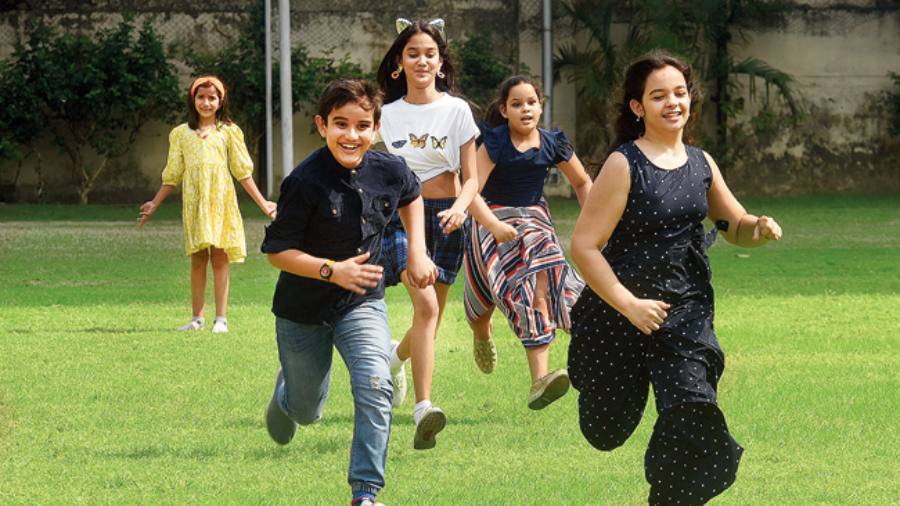 Little Kaira is waiting for the get-set-go whistle, but the others have already taken off. #socute