There is something about Maxime Zecchini's music that stays with you, long after you listen to his performance. The French pianist, a specialist in the left-hand repertoire, gives every note his all. On November 12, Zecchini enthralled a packed Eastern Quadrangle at Victoria Memorial Hall with a blend of musical styles — from Western classical to modern Bollywood — in a piano recital organised by Alliance Française du Bengale.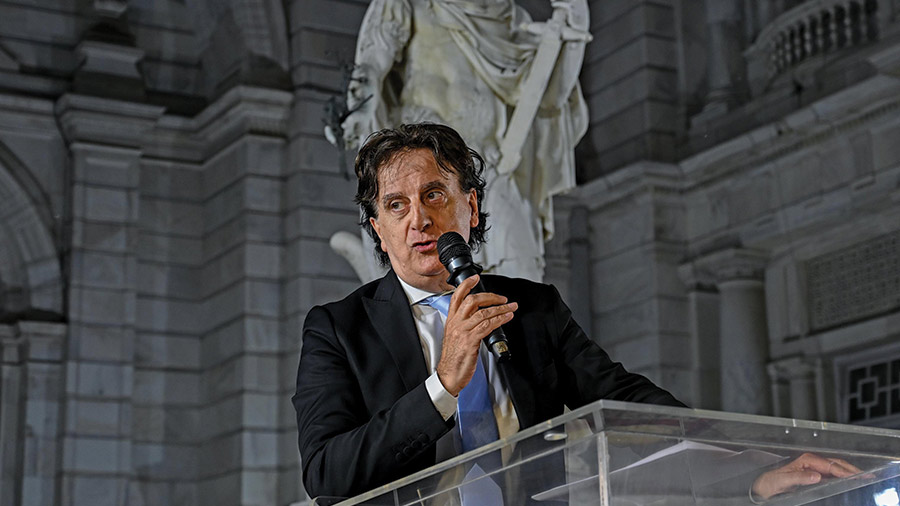 French consul general in Kolkata, Didier Talpain, said, 'There is a unique emotion in the air tonight. We are in a special place, on a special day for a special occasion. Art, culture, music and history have truly come together with Maxime's performance, bringing a sea of joy and pleasure with it.'
This was Zecchini's second time in the city. "I first came here six years ago, to perform at The Calcutta School of Music. Last time, I had mostly played classical music from the 19th and 20th centuries. Tonight, I will be focussing more on popular music incorporating different composers and styles. We want the night to be a mix of energy and melody," he said.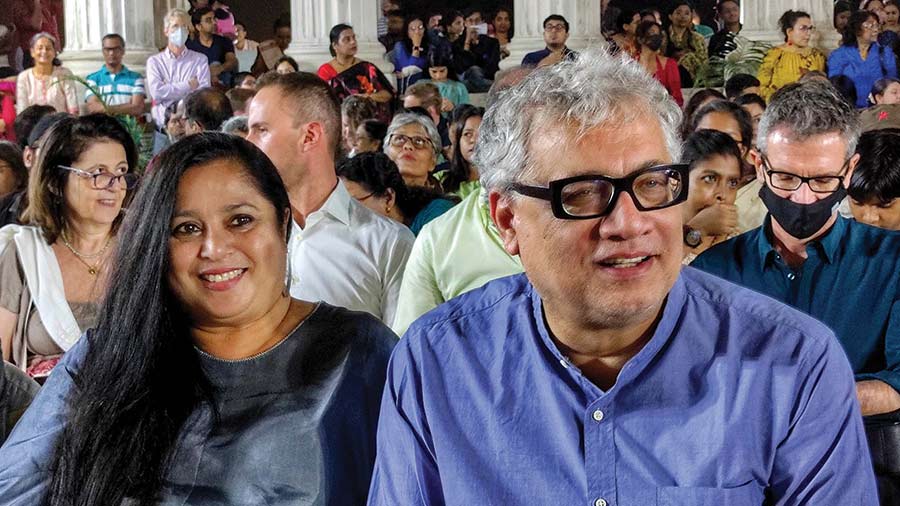 Derek O'Brien was there with wife Tonuca Basu. 'This is a great setting, and we have been treated to some great music,' he said
While he didn't get an opportunity to explore the city much, Zecchini couldn't resist visiting some prominent places, of which, Mother House and New Market were his favourites. "The place [New Market] was full of different foods, clothes and colour," he said.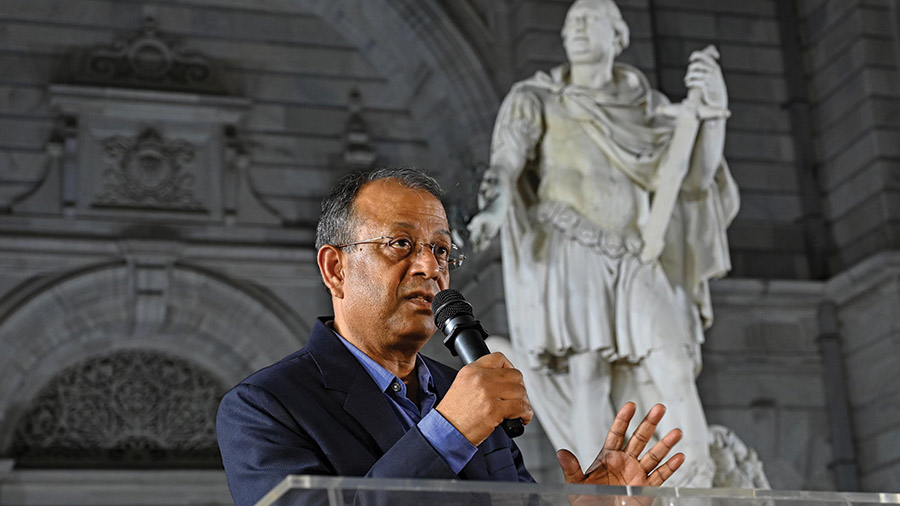 Jayanta Sengupta, secretary and curator, Victoria Memorial Hall, expressed excitement at how the concert would kick-off a series of events at the hallowed venue. 'This is just the start of our post-monsoon performances. Over the next few months, we will bring a series of musical events to Victoria Memorial, which are sure to delight the city.'
Against the gorgeous backdrop of the pearl-white Victoria Memorial, Zecchini enthralled audiences with compositions like Mon cœur s'ouvre à ta voix, Clair de Lune and West Side Story. His iterations of Out of Africa and La La Land with just his left hand drew loud cheers. The most overwhelming response was reserved for the end, when Zecchini broke into some Indian classics, including Ek Ladki Bheegi Bhaagi Si, Kal Ho Naa Ho, Purano Sei Diner Kotha and Jai Ho!
"Before arriving in India, I asked people which song is most popular here and they said Jai Ho. I heard it on YouTube and wrote the transcription for the piano, learning it especially for this tour. I love Bollywood songs because they are so romantic, easy to sing along to, and has a pleasant melody."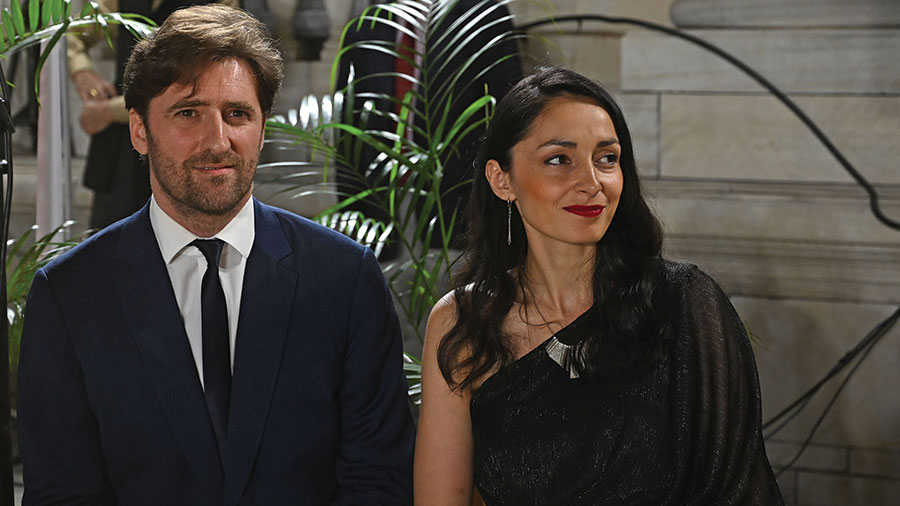 Nicolas Facino, director, Alliance Française du Bengale, and his wife, author Iryna Vikyrchak, enjoyed Zecchini's performance. 'When I invited Maxime to perform here in Kolkata, he immediately said yes. He knows the reputation of the city and how open-minded its people are. He recognises that Bengal is the cultural capital of India and has unique sensibilities.' Maxime's music today had an air of cultural cooperation, as he played both Indian pieces and global ones," said Facino
Bowing to thunderous applause after his last piece, Zecchini responded with a bow and a gracious smile. "My music comes from a desire to share my emotions with the audience. That's why I chose all the songs that I played today, particularly Jai Ho, which I was glad to see everyone sing along to. The warmth I have received in Kolkata is incredible," he signed off.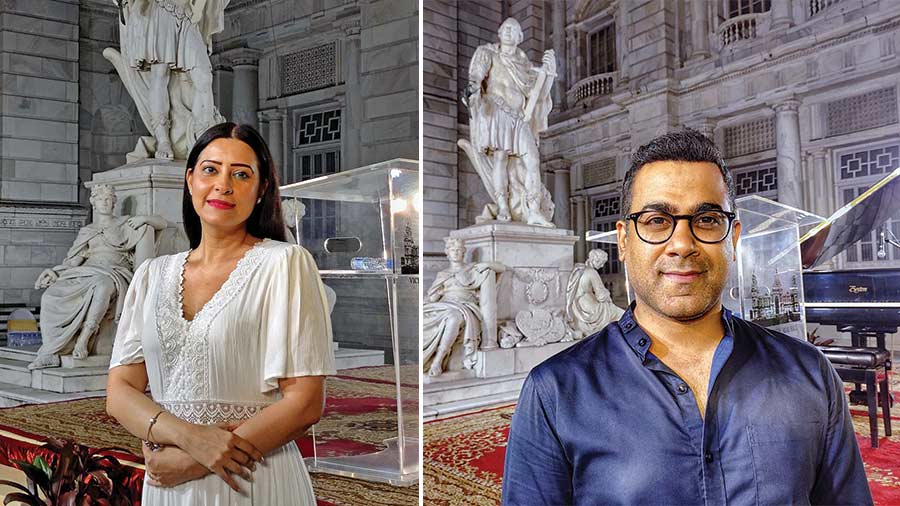 (L) Author, orator and philanthropist Dr Priya Virmani and (R) billiards World Champion and Arjuna Awardee Sourav Kothari were all smiles at the event. 'This was a one-of-a-kind performance with one of my favourite instruments. Victoria Memorial truly came alive with Maxime's music, and watching him play was like meditation,' said Virmani