Jamsteady is known for hosting some of the biggest names in the city. Last month they pulled off another banger of a gig — at Princeton Club — with Enolation x Pelican Shuffles on the line-up. Although Pelican Shuffles have been playing quite a few gigs, it was Enolation's first gig after four years.
The gig started with an acoustic set by Josh and Dipan. After setting the stage with their strings-only performance, Pelican Shuffles was up next with their alt-rock set list. The night, of course, ended with Enolation, who performed an audio-visual set with a post-rock, electronic-ambient and jazz-influenced sound.
The Show
Enolation was on stage after four years and the band put together an audio-visual set titled The Last Radio Show on Earth. Keeping the visuals and music company was a spoken-word narration that made the gig take an interesting turn. The nine-song  set, which included originals like Purge (their new single), Animals and Riot, was packed with energy. This was also an occasion for them (Bodhisattwa Ghosh on guitars, Nabarun Bose on keyboards, Kaustav Biswas on bass, Sandipan Parial on drums, Abhishu Rakshit on vocals and Srirup Chatterjee on sound engineering) to unveil the music video for Animals, which was made in collaboration with visual artist Sayak Shome, using AI-generated images woven together to create a cohesive narrative depicting the rise of civilisation and where it can go from here. "We started our journey on the Jamsteady stage in 2018, so it was great to be back there as we rebooted the Enolation story. We have been working on our album, videos, and stage act through these years, but to be back on stage, sharing the space and realising that the chemistry was not just intact but flourishing was a heady feeling. That's what this band is about. No matter what we're up to, when we get together the result is always magical, and it was great to share that with a lovely audience," said Abhishu Rakshit, the vocalist of the band.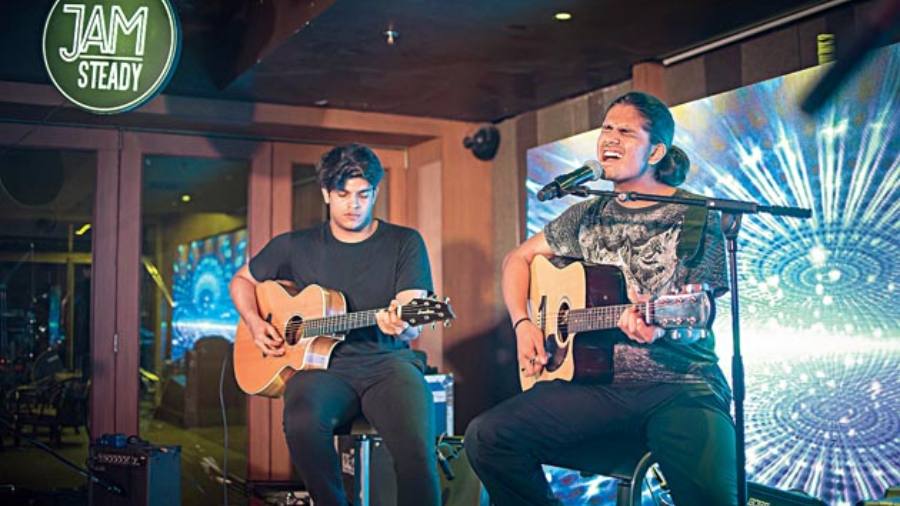 Josh and Dipan were the opening acts of the night. The two played acoustic renditions of their originals and covers starting with Our Souls at Night and then moved on to Last Kiss, Iris and Dead Inside. "The gig was packed with great music. It felt good to see bands performing quality rock numbers. It definitely was so much fun opening for Pelican Shuffles and Enolation. Long live rock and roll," said Dipan.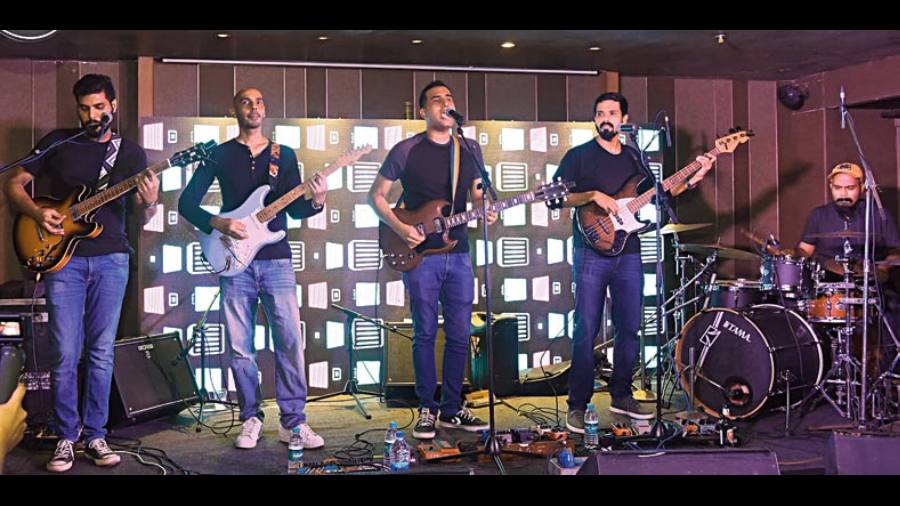 The Pelican Shuffles were next on the line-up as they played their upbeat alt-rock set list. The band started their set with an impromptu jam session involving their original — Little Love, and then came more originals, like Lay Down, Break Your Stance, Hold On and Saturday Morning.
The vibe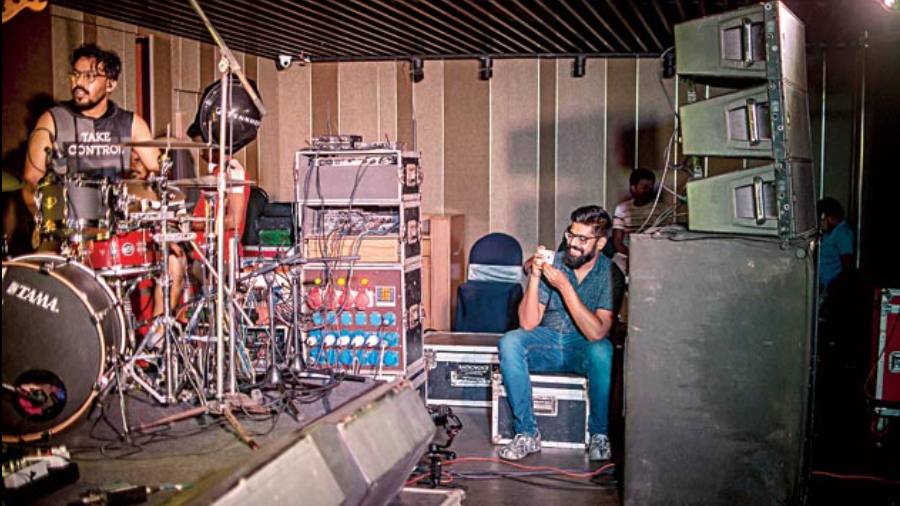 This rock fan sure got a good seat to record the different bands perform.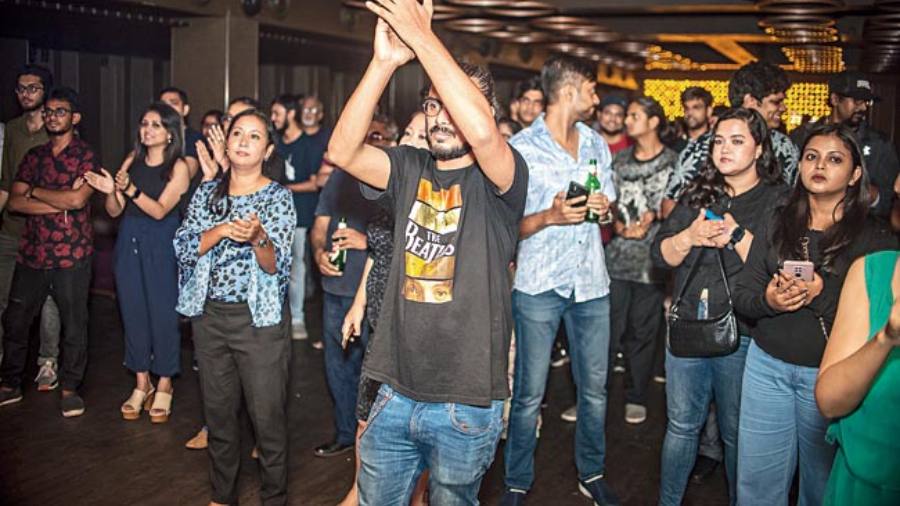 Music lovers turned up in large numbers to cheer on the rock line-up on the Jamsteady stage.
Pictures: B. Halder and Concertwizards