When two maestros get together on stage, one can only expect an evening of brilliant music. And that's what we are going to get when Hariharan and Ustad Rashid Khan take the stage at GD Birla Sabhagar today for their concert titled Raabta which is produced by Brown Clock productions and presented by Ustad Rashid Khan's Academy, The Fifth Note Global Centre of Excellence.
"Brown Clock Productions is absolutely thrilled to organise this jugalbandi for music lovers of Calcutta as its first production. Both the artistes — Ustaad Rashid Khan and Hariharanji — are stalwarts and the response to their show Raabta is overwhelming. We have also taken precautionary safety measures for the show so that the entire soiree can be executed smoothly," said Suha Khan of Brown Clock Productions.
Before the concert, the two musicians spoke to The Telegraph.
Tell us about how the two of you work towards a show?
Hariharan: Rashid bhai and I... we are from the same gharana. It's really fun to sit and sing with him. Am I right?
Ustad Rashid Khan: Absolutely (laughs).
Hariharan: Whenever we meet, in a studio or wherever, we just do one thing — sing and talk about singing.
Rashid Khan: Our usual plan is to discuss what is to be done. We eat some good food, biryani.
Hariharan: Rashid bhai will be singing khayal and thumri and I will sing some of my ghazals and we will get together and perform ragas and thumris.
What is it that you like about each other's sounds?
Hariharan: We have complimenting sounds. Rashid bhai is the most popular singer of classical music, khayal, thumri…. I am a student of Ustad Ghulam Mustafa Khan, so I put my thoughts into whatever I sing, like ghazals and thumri. So we are doing the same kind of vocal music. And none of this is fixed. Rashid bhai starts off and then I join in; it's unrehearsed.
Rashid Khan: That has a different kind of amusement altogether. The important thing is that we identify what we do. I know what he will do; he knows what I will do. That makes it easier. You should have fun.
Hariharan: And when two people speak in the same language, the conversation becomes beautiful.
Congratulations on your Padma Bhushan Khanji. How does it feel to be honoured?
Rashid Khan: I thank the Gods and those older than me. It's great to have been bestowed the honour. But what about my big brother here? If he got it then that would make me very happy.
Hariharanji, you recently posted a picture with Leslie, aka Colonial Cousins. Is there something coming up?
Hariharan: We are doing concerts; we are planning a series of concerts for Colonial Cousins. We will be coming out with singles. Doing an album is not in fashion. So you do a single and you market it, do shows around it. So we are planning something like that.
You recently released your new album Hazir 2 as well. Can you share a bit about the album?
Hariharan: Hazir 2 is a sequel to Hazir 1 in which me and Zakir bhai have come together and produced the album. There are eight ghazals in different formats and rhythm cycles. 
Rashid Khanji, you called Dubai your second home on your Instagram page. What's special about Dubai?
Rashid Khan: The main reason we visit Dubai is for Yogesh Mehta bhai's programme (SurTaal). Hari bhai and I do it together. So every two years we go. There is also this very nice mall there where we have fun.
Hariharan: We shop!
Rashid Khan: I love shopping. I buy different things from there. I wanted to buy a house there, so I bought one. Dubai is a nice place and it's even more fun because you find Indians there.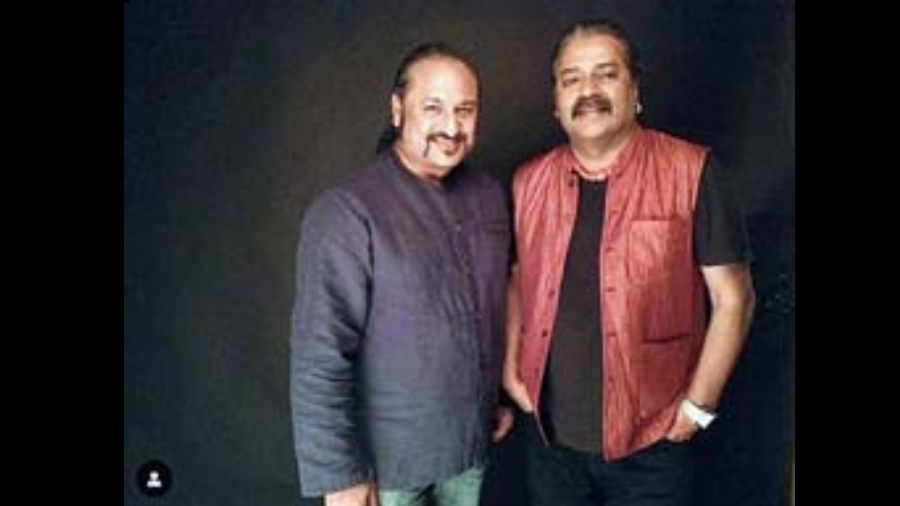 Hariharan with Leslie aka Colonial Cousins
We recently lost Shivkumar Sharma. What are some of the fond memories of him?
Rashid Khan: I have been associated with him ever since I was a child. We used to go for tours together with Zahir bhai, Hariharan… so we went back a long way. He was older than me so it felt nice when he told us that we had done a good job. I had gone for Shiv uncle ji's father's birthday in Mumbai, so when I went there was an amazing music session where Ram Narayanji complimented me. Shiv uncle told me that Ram Narayanji rarely compliments anyone. Sometimes he would call me and tell me he is listening to my music and that he is really enjoying it. He was an amazing person. I miss him. He will stay alive through his music.
Hariharan: I came onto the scene around 1977, and I have known him since then. I would sing at his house. He was always encouraging. I got my biggest break with Lamhe and many other movies, like Darr. It was a big thing because I was new. And he really supported me. He was a great person and I miss him.
Can I ask anything about KK?
Hariharan: What to say about KK? He was a child. When he came from Delhi I had met him; Leslie met him and that's how he started. He was such a nice human being. I don't know why it happened. Fifty three is no age.
Rashid Khan: It is tragic.
Hariharan: Live one day at a time; be happy, that's all.
What is it about Hindustani classical music that sets it apart and has kept it alive?
Rashid Khan: If Hindustani classical music were not there, nothing would have been there. All these composed songs are there because of Hindustani sangeet.
Hariharan: Music is the most important thing in this world because it is a healer. It makes you happy. For a spiritual person, it does away with anger and selfishness. It makes you a better person. You don't have to be a musician; you just have to listen to music. That is Hindustani classical music.
After performing all these years, any names you suggest we should listen to?
Hariharan: You are listening to the best Hindustani classical musician now (laughs).
Rashid Khan: Venkatesh Kumar is doing well as is Kaushiki Chakraborty. I hope they take it forward. My son Arman is also doing well.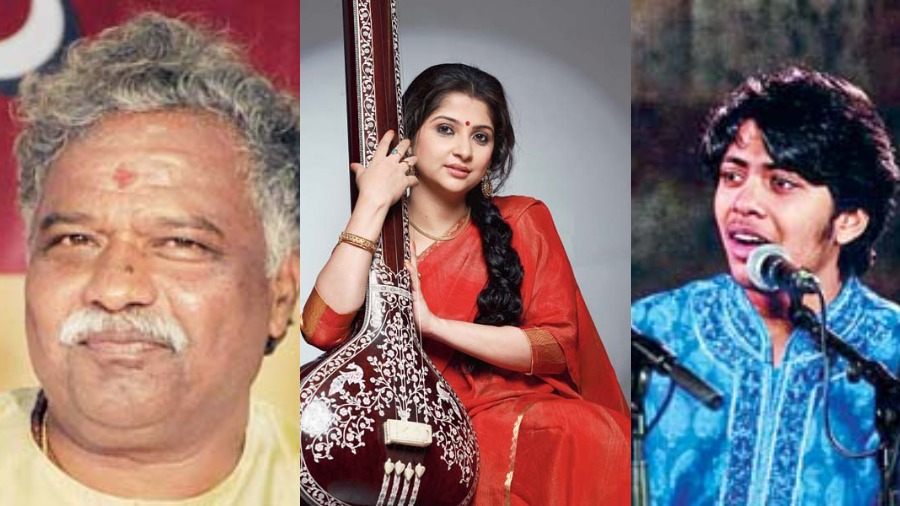 Some artistes who are doing well with Hindustani classical music are Venkatesh Kumar, Kaushiki Chakraborty and Arman Khan — Rashid Khan