J W Marriott Kolkata was high on the spirit of Holi at Colour Me Happy, in association with The Telegraph, held at JW Lawns on March 8. Guests and patrons gathered at the gorgeously decked-up venue to celebrate the festival of colours with eclectic music and an array of food and beverages in a special buffet. The use of organic colours warranted an enjoyable time.
"It was an absolute pleasure to witness people taking a plunge into the vibrant colours of the festival at the fourth edition of the Colour Me Happy Holi celebration JW Marriott Kolkata. With over 20-plus artists spanning across two stages, the packed house was full with zeal and buzz. It was an afternoon with high spirits, a riot of colours, music from multiple genres and a specially curated themed buffet to give our patrons a holistic experience. We look forward to hosting more such events in the future," said Sumeet Suri, general manager, JW Marriott Kolkata (inset).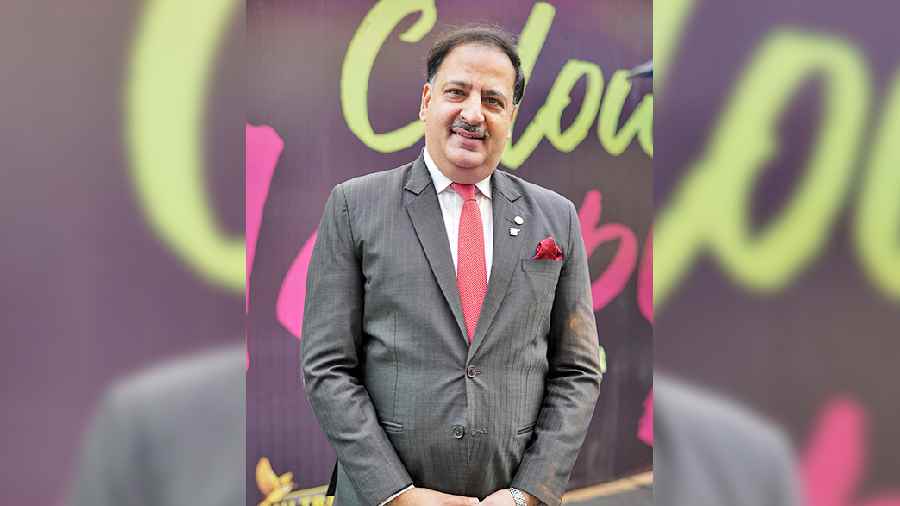 Sumeet Suri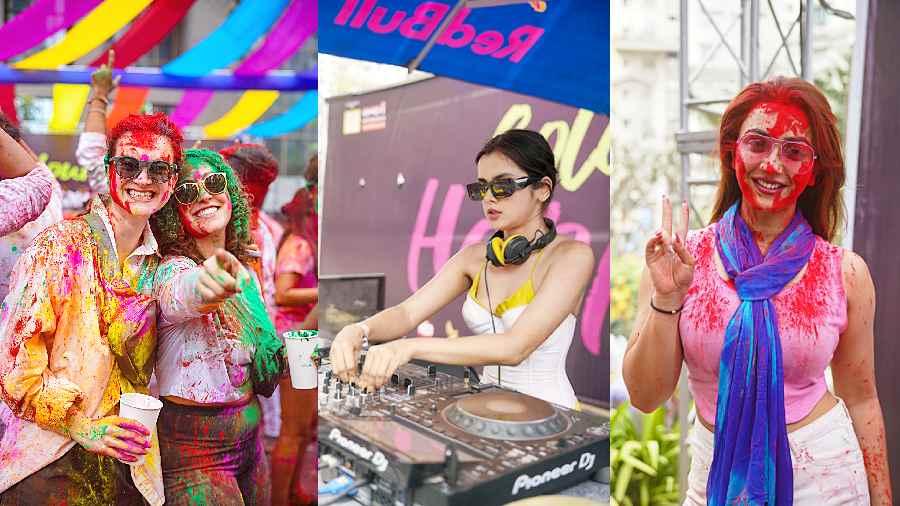 The spacious venue was beautifully decorated in a range of quintessentially summery and bright colours and was filled with an energetic crowd ready to groove to the latest hits.
There were not one, but two stages at the Holi party with performances by 20 artists including blot!, 8-bit Culprit, Lost Stories, BLOT and many more who played songs from a variety of genres including Bollywood and techno.
Even in a sea of colourful faces, it was not difficult spotting actress Koushani Mukherjee who had a great time at the party.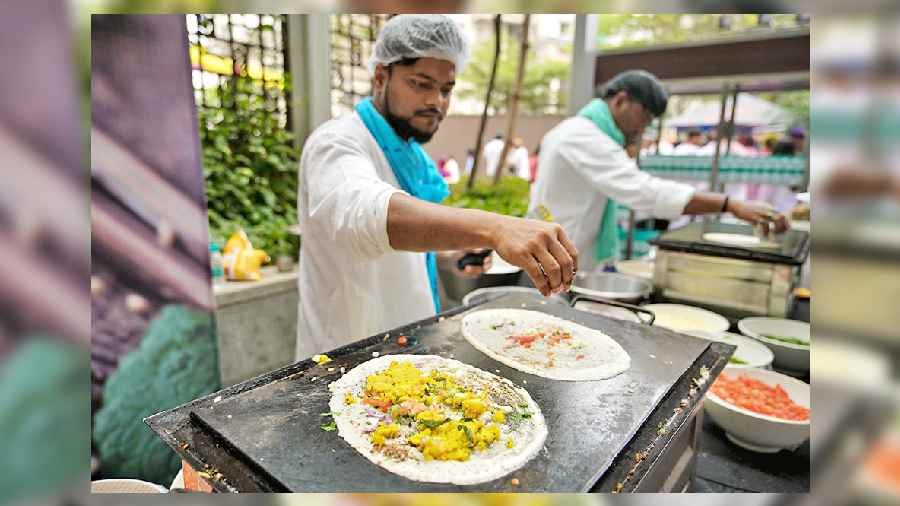 The Holi special buffet had a range of delicious items to pick from like kebabs, rolls, chaats, including live counters