The German consulate general kept up its tradition of fusing fun with a worthy cause to usher in the festive season. A charity market was hosted again on the lush lawns in Alipore after a break of two years where local NGOs displayed and sold their ware.
"Such markets are integral to the festive season in every town and village of Germany with the smell of mulled wine, candied apple, cookies and nuts. We wanted to bring the experience to Calcutta and have been hosting this annually for years. But in place of German craft, we gave it a twist and offered the platform to around 40 NGOs working with local people. Visitors are savouring German sausages, listening to baul music and shopping," said Manfred Auster, the consul general.
His wife Amber Heimann went around selling raffle tickets which were raising funds for a mangrove plantation in the Hingalganj area while Wilbert Dressel had brewed mulled wine and The Grid served Caldera, the craft beer. Both drinks were being sold for the same cause.
The lucky winners of the raffle were handed hampers gifted by hotels and restaurants. "The counters  here are selling unique things that you don't find readily in the markets. The weather is perfect and the proceeds are going for a good cause," said Carita Low, who had bought a puzzle from a stall and won a hamper.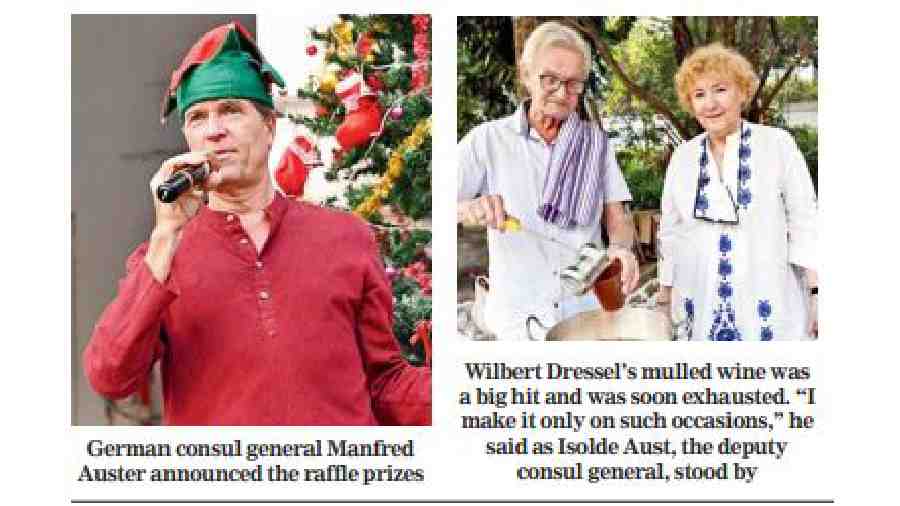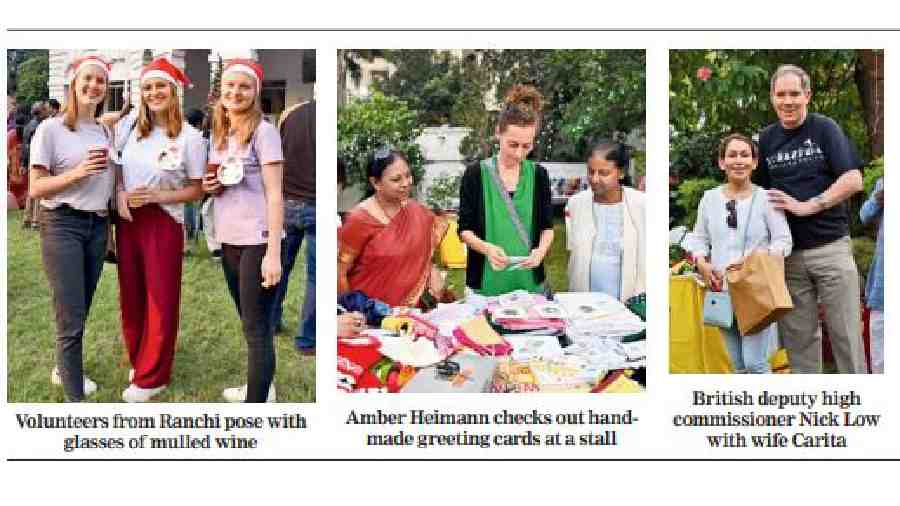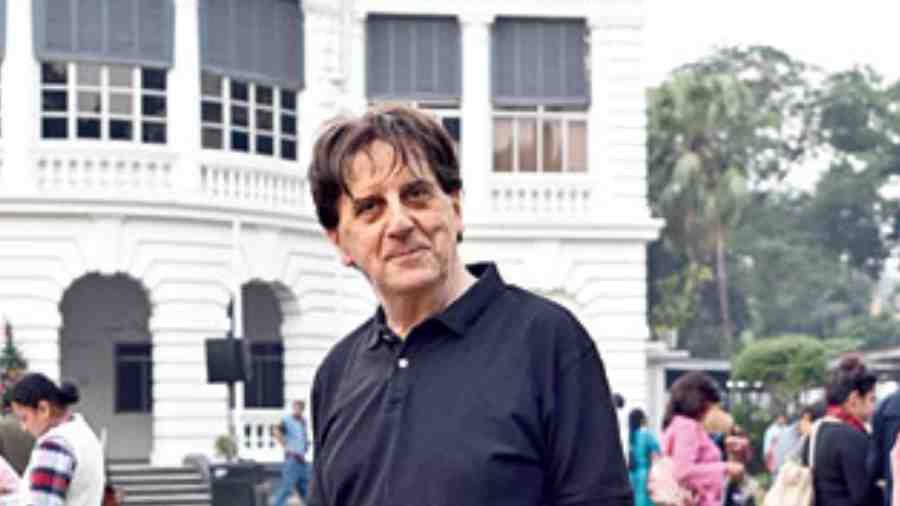 French consul general Didier Talpain looks dapper in black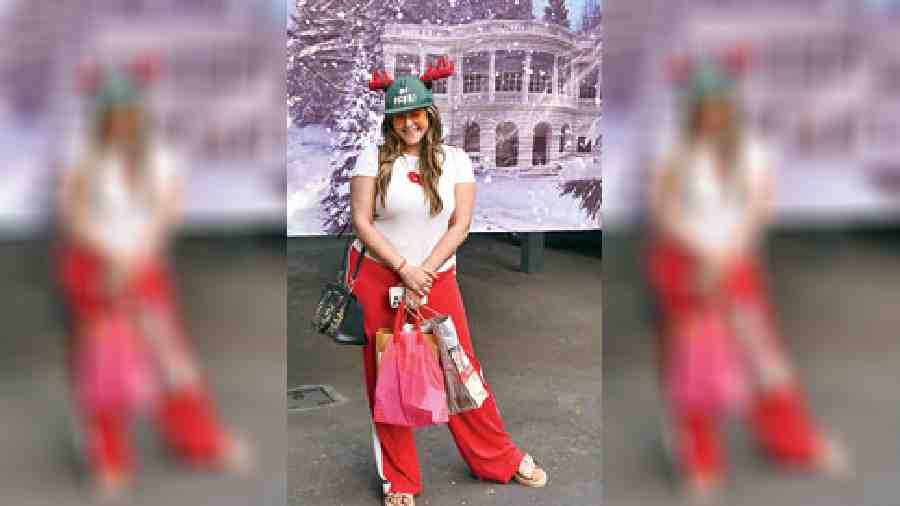 Johanne Mantosh sports a cap with reindeer horns and bells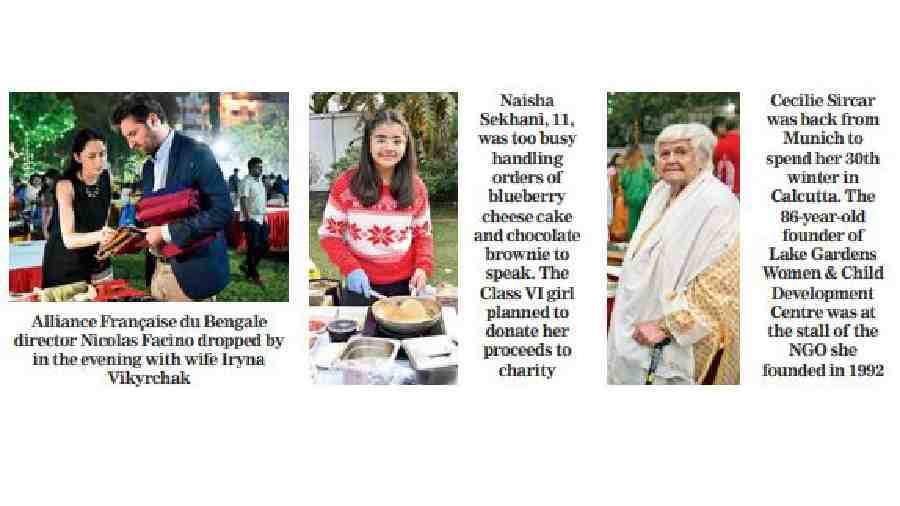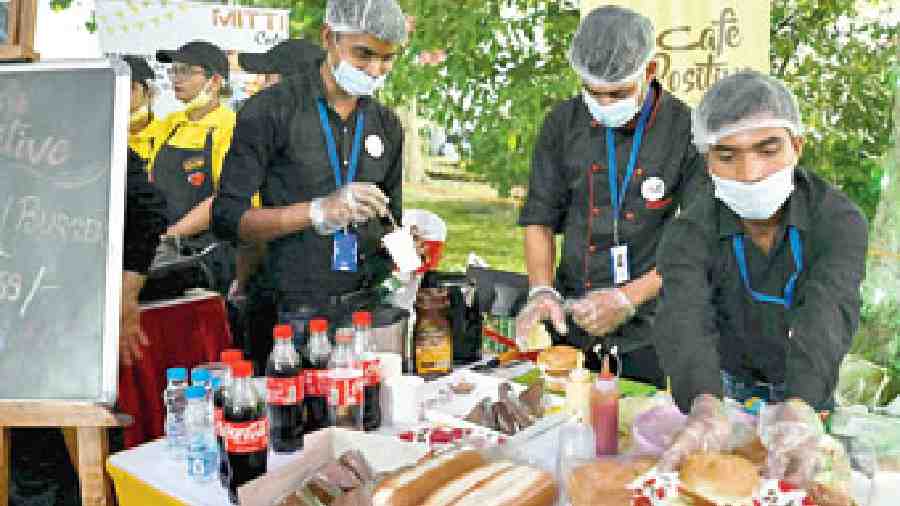 Cafe Positive spent a busy afternoon serving burgers and hotdogs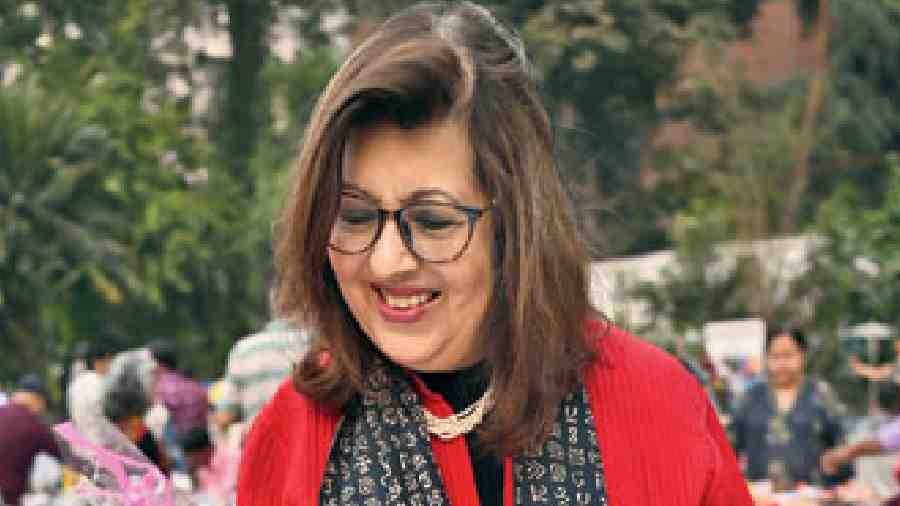 Rita Bhimani takes her pick at a stall