Biking enthusiasts married the legacy of Royal Enfields with the culture of Kolkata on April 18, World Heritage Day, as Calcutta Walks took them on a ride through some popular heritage spots of Kolkata on their mean machines. My Kolkata joined them on the morning ride...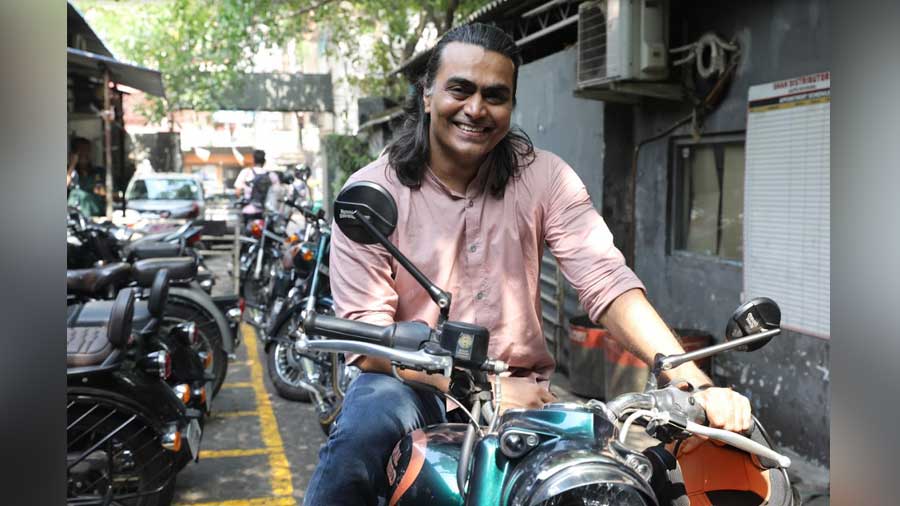 7am: With most of Beck Bagan Row still in a slumber, Monday morning saw a rush of activity from a small group. Seven Royal Enfield Classic 350s in different colours assembled at a workshop for a ride, as part of a Calcutta Walks and Royal Enfield collaboration for World Heritage Day. The ride was led by Iftekhar Ahsan, founder, Calcutta Walks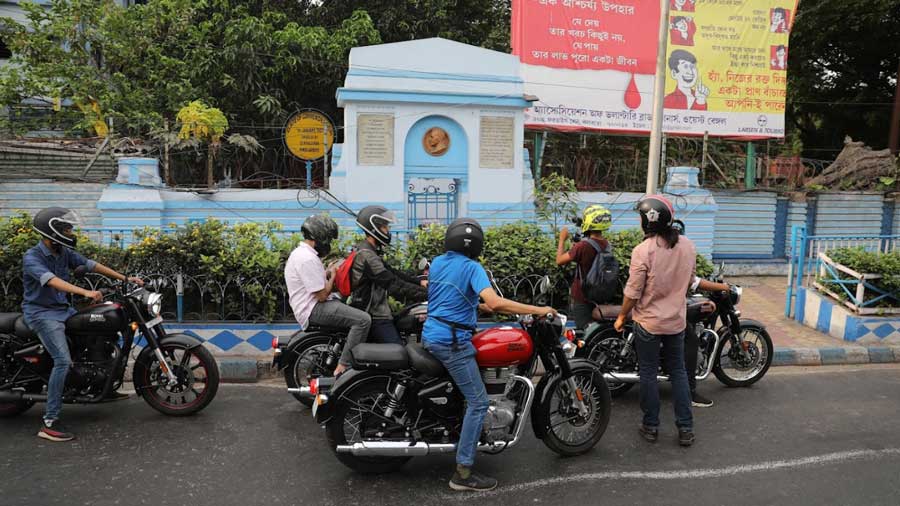 7.15am: The gang reached its first stop, on A.J.C. Bose Road — the Ronald Ross Memorial. The memorial is dedicated to the Nobel Laureate who made a ground-breaking foray into the study of malaria. After reading his stirring poem, engraved on the foundation, the tour resumed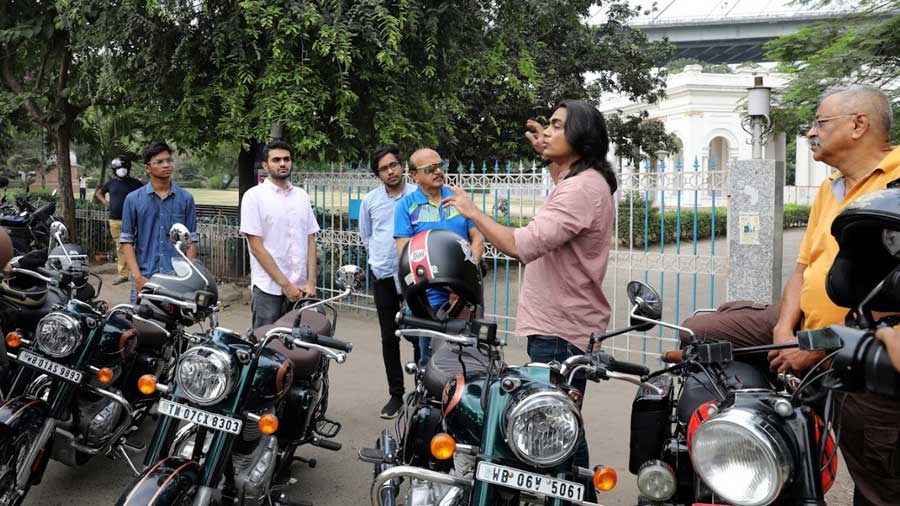 7.22am: At Prinsep Ghat, Iftekhar recalled the history of James Prinsep and his role in deciphering the Brahmi script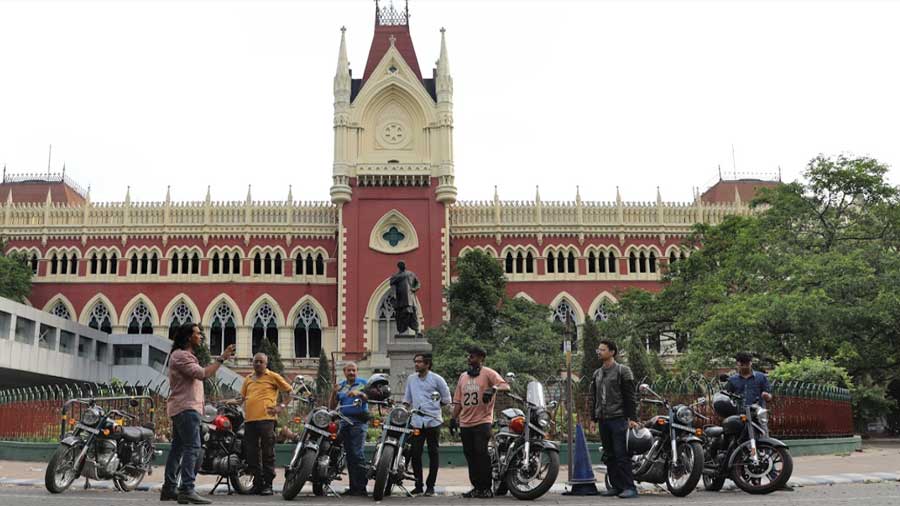 7.35am: From the ghat, the bikers made their way towards Calcutta High Court, one of the finest architectural structures of the city. Iftekhar emphasised on the architectural influence of Cloth Hall in Belgium, on the Court's construction, a fact that isn't widely known.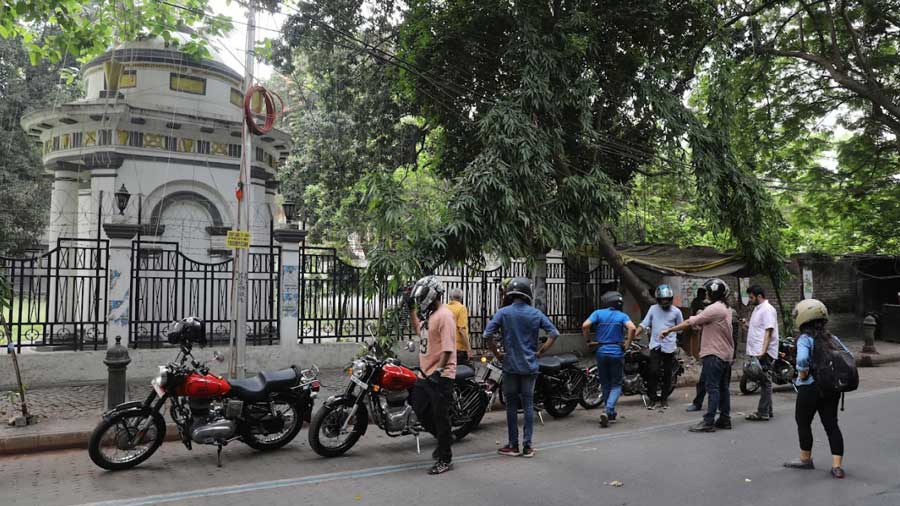 7:45am: The B.B.D. Bagh area is rich in colonial influence, and after a short stop outside St. John's Church, the group examined Job Charnock's mausoleum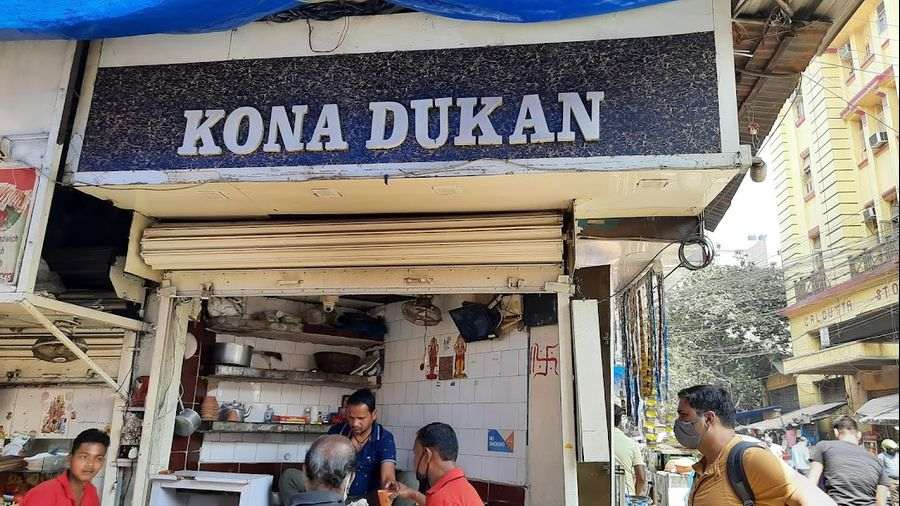 8am: At Dalhousie Square, the riders took a breather and admired the colonial structures of the area over some Kona Dukan's adrak-laced chai. The eatery's mini samosas are just as famous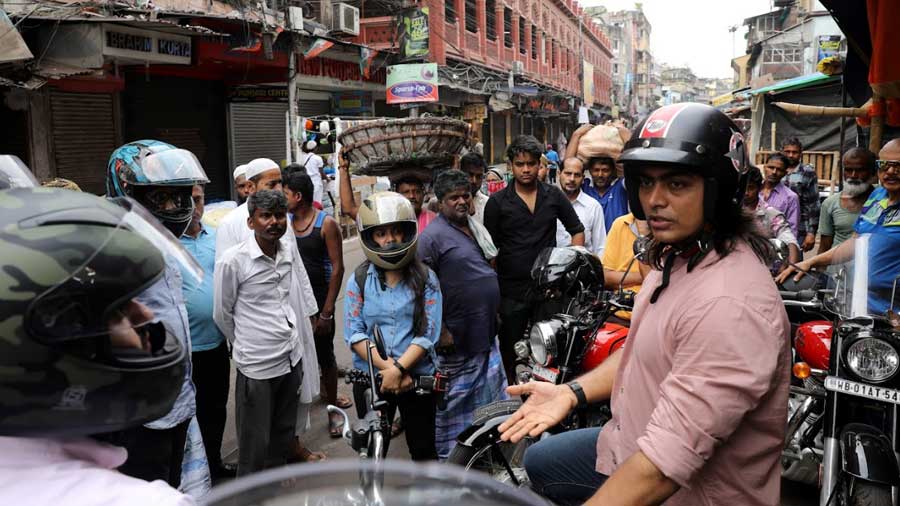 8.25am: Scuttling through Lal Bazar, the riders found themselves in the heart of Chitpur. The Nakhoda Masjid had a sense of calm about it. According to Ahsan, the quiet is merely transient. "Just wait for the evening, the streets will be crowded when it is time to break the fast (roza). This place is worth visiting during Eid, when it looks its festive best," he said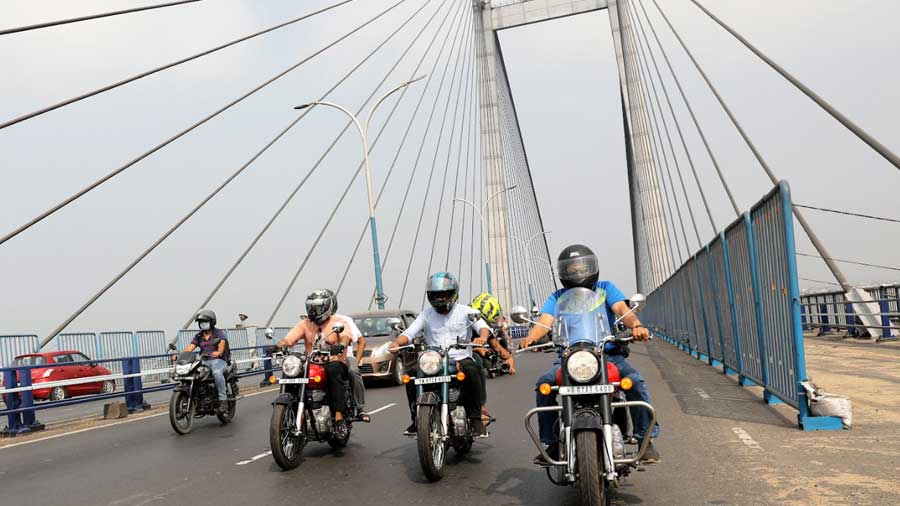 8.40am: The riders could finally rev the bikes as they got up on Vidyasagar Setu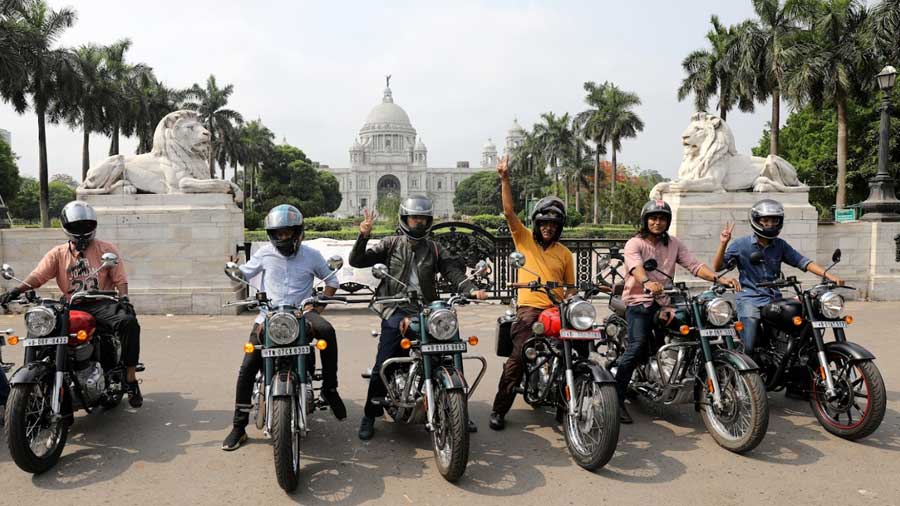 9am: No heritage tour of Kolkata would be complete without visiting the Victoria Memorial. The magnificent structure provided a fitting backdrop to the ride's conclusion, and the riders struck a jubilant pose in front of it, before leaving for the Royal Enfield workshop again, discussing the morning's adventures