To mark Children's Day on November 14, Birla Industrial & Technological Museum, a Unit of National Council of Science Museums, is organising an event at the BITM premises.
The Children's Day-special event will begin at 10am with the release of gas balloons bearing slogans on the environment. At 10.30, a large canvas painting will be arranged for the children.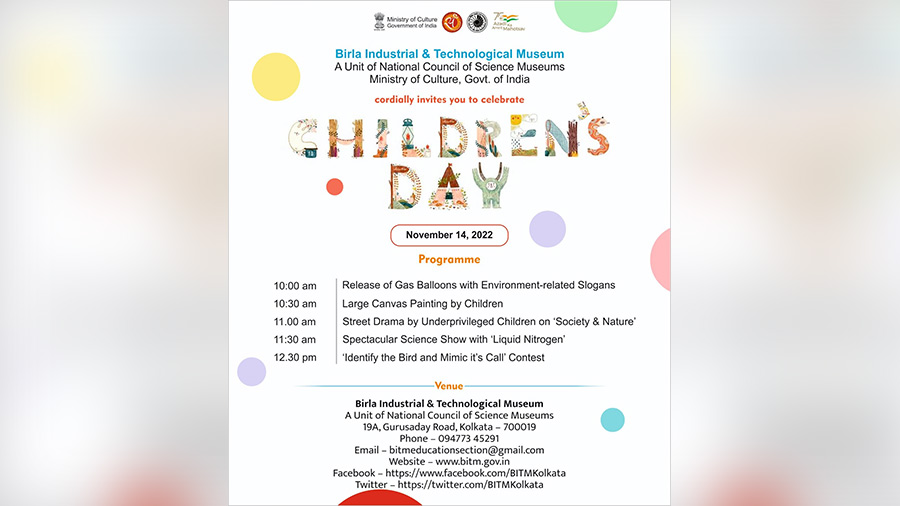 The programme schedule for the event
BITM
A street drama on the theme of "Society & Nature" by underprivileged children will be staged at 11am.
The Children's Day celebrations will end on an exciting note with the "Identify the Bird and Mimic it's Call" contest.