Comics. The very mention usually brings to mind Tintin or Asterix. These iconic com series have also been translated into Bengali. And then there was the Indrajaal series that brought to Bengali readers translations of Phantom, Mandrake, Flash Gordon and the like. But Bengali literature has had its share of original comics, too — Narayan Debnath's Bantul the Great, Hada Bhonda and Nonte Fonte are perhaps the most popular among them. 
A panel discussion on 'Tarunder Haate Bangla Comics' at Oxford Bookstore, Park Street, on July 15 discussed the taste of the younger generation in comics. The discussion was part of the Apeejay Bangla Sahitya Utsob.
The speakers included Saptarshi Chatterjee, teacher, writer, editor, translator and comic artist; Saptadip Dey Sarkar, art director and creator of Paglu Charit; and Nachiketa Mahata, comics illustrator. The discussion was chaired by Anwoy Gupta, radio announcer at Akashvani. 
The discussion touched upon topics like what attracts youngsters towards comics, the demands of the market, the challenges faced in production and how comics are coping vis-a-vis the social media revolution.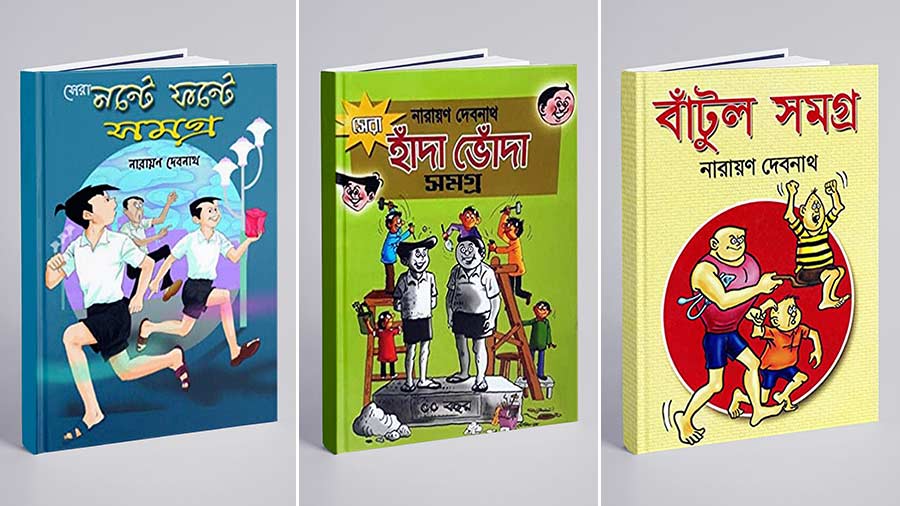 Bantul the Great, Nonte Fonte and Hada Bhonda by Narayan Debnath are popular even today
The comics of today
Most '90s children grew up reading comics like Bantul or Chacha Chaudhary, though they were created much before their time.
What are the comics of the new generation then and who creates them?
Saptarshi Chatterjee, who has worked with notable publications, said there is definitely a market for comics. "But people don't always buy Bengali comics separately, instead they read them as part of the Puja-special editions of various publications. Comics are not as accepted as, say, prose or even poetry. So we thought of experimenting with a purely comics edition, which turned out to be quite successful.
Chatterjee also spoke about the recent trend of creating comics out of popular Bengali fiction. For instance, many of Shirshendu Mukhopadhyay's books for children or Satyajit Ray's Feluda and Shonku books have been adapted into comics. "But now original comics are also being created by the likes of Sujog Bandhopadhyay and Pradipta Mukherjee who have written and illustrated their own stories for the edition. When people talk of comics, they think of visuals and the storyline but fail to acknowledge the separate language that comics have," he said.
Animation influencing comics
Illustrations and animation make up for the visual part of comics. The younger generation has thrived on the revolutionary Cartoon Network, enjoying Dexter's Laboratory or Courage the Cowardly Dog and, more recently, Chhota Bheem. But each of the cartoons had a topic — a theme — that appealed to the young audience's mind. But does this motivate the children to read comics?
"As a child, I would read comics with hand-drawn illustrations. That kindled my interest in illustrations and creating stories. But today I see that children are more inclined towards watching cartoons on television or animated movies. Today's cartoons are more action-oriented, game based and with a lot of graphics. So if we can create more stories where children can understand the merging of stories and visuals, it might rekindle their interest in comics," said Nachiketa Mahata, illustrator for several magazines.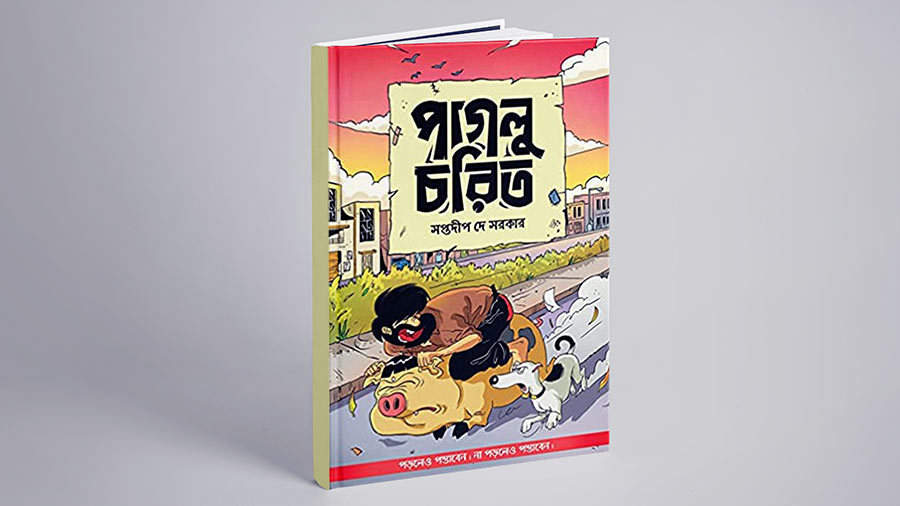 Paglu Charit by Saptadip Dey Sarkar is about a man called Paglu who has a dog called Tinkori
Creating 'Paglu Charit'
With the advent of social media, memes have become a big thing. Several artists have their own social media profiles and pages that they use as a platform to showcase their work and are popular too.
Against this background, how challenging was it to create a black-and- white comic series like Paglu Charit? "I did not have any conscious intention of creating a comic. I come from an advertising background. Inspired by a film of the same name, my character was also called Paglu. But eccentricity does not come on its own. So, I thought of a mongoose, cat and then a stray dog to accompany Paglu. Now the challenge was to name it. I thought if the man is called Paglu, then the dog can have a human-like name. Going back a few generations the dog was named Tinkori to create an impact,'' said Saptadip Dey Sarkar.
Understanding the audience
Dey Sarkar comments, 'We must realise that we underestimate children a lot. Children, first of all, do not read comics. They see illustrations. So it is not expected that they will be fans of comics. When they start reading, that is when they will become fans of comics. Most often, the kind of stories and themes we use to create comics for children are alien to the parents. As a result, parents don't find interest in them but they are one who purchase because children don't have the money. So we need to come up with a storyline that will attract both children and elders.''
Ingredients of comics
''A renaissance is not far away in Bangla comics. There are three things that make a good comic. First, public relatability. The content of the comics can span over any timeline but the audience should be able to connect with it. Second, entertainment. Today, we have a lot of pressure, stress and less time. Thus, entertainment comes as a relief and a comic should be able to bring that. Third, the storyline. The storyline should make the comic come alive,'' Dey Sarkar said.
Experimentation
While experimentation is indeed necessary, it is also necessary to keep in mind who the comics are being created for. The reader base, its interests, trends among the youth and the world in general need to be kept in mind before creating a comic. Keeping up with the trend, the language of comics, which is often colloquial, and visuals, comics are created.
Sign off
Sayan Ghatak declared himself a fan of comics since childhood. "Even today, whenever I get time, I read Hada Bhonda or Nonte Phonte and also Paglu Charit," he said.