The South Point Ex-students' Association (ASPEXS), in association with The Telegraph, recently organised season 2.0 of the ASPEXS Premier League, an alumni cricket match, at the South Point High School campus. The tournament saw a total of eight teams and more than 100 alumni participants. The teams were all owned by ex-Pointers under their corporate identities and divided into two groups with one compulsory female player in each team. The two days of the tournament saw great enthusiasm and gusto with team Apollo XI emerging as champions. They had played the finals against team George Telegraph Heritage Bengal Global. Besides the match, the ambience at the league was made more enjoyable with the APL Carnival, which featured food stalls and performances by ex-Pointers to recreate the vibe of their school days. The teams were briefed on the rules of the tournament at the Royal Calcutta Golf Club on the opening ceremony day. Filmmaker and ex-Pointer Aniruddha Roy Chowdhury graced the prize distribution ceremony at the end of the tournament. Snapshots: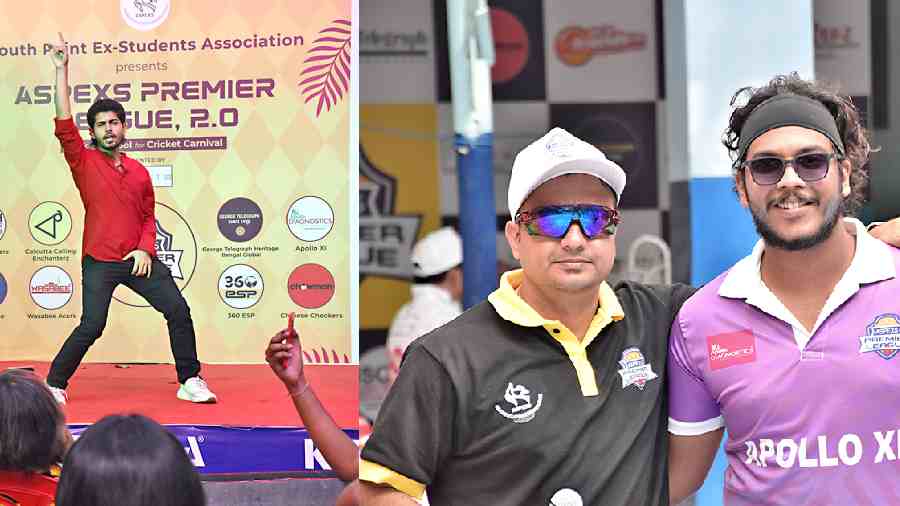 (L-R) Adrita Das, who is studying to be a doctor, performs at the APL carnival, Rohit Panda, man of the Tournament with Riki Malik, convenor of APL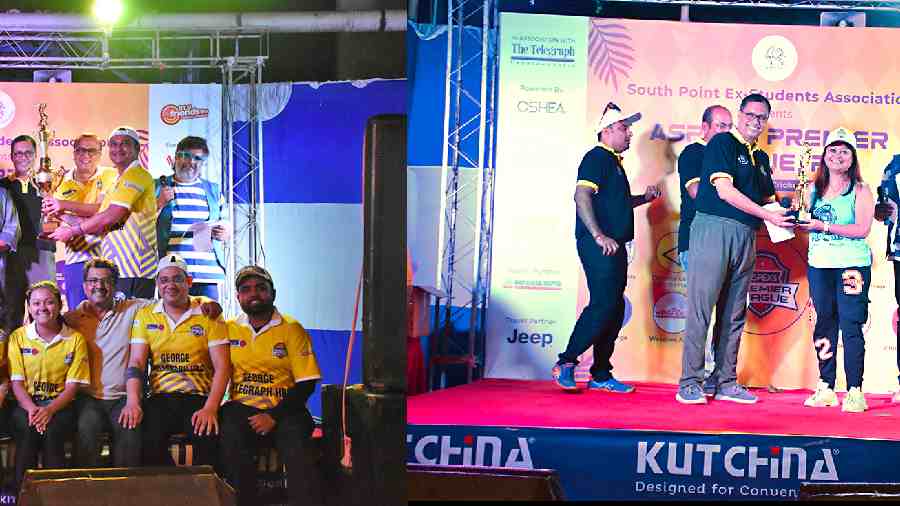 (L-R) Team George Telegraph Heritage Bengal Global with the Runner-Up trophy, Meghnath Roy Chowdhury handing over the Fair Play Award to team owner Piya Roy Chowdhury of Calcutta Calling Enchanterz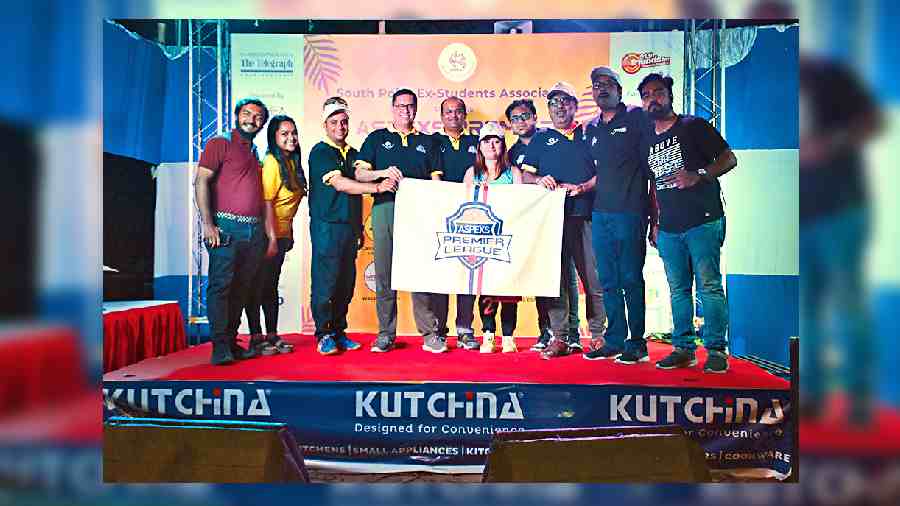 Organising Committee of the ASPEXS Premier League 2.0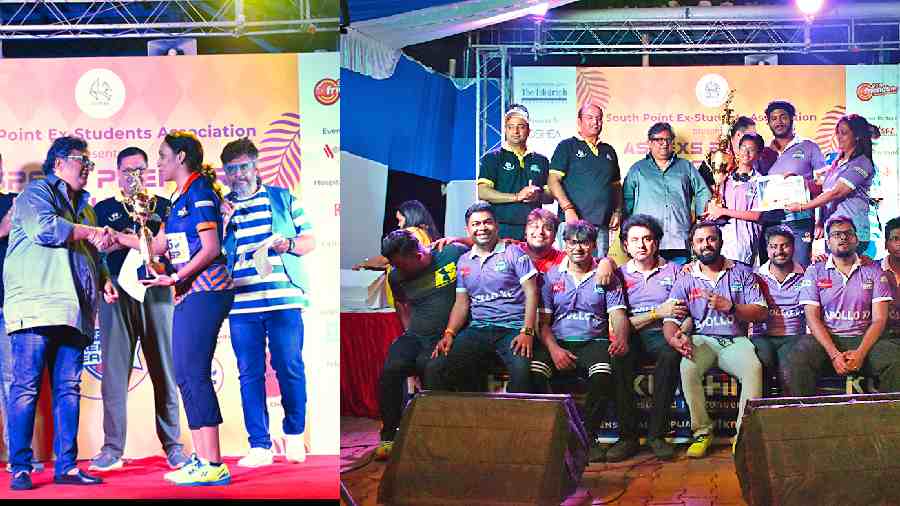 (L-R) Aniruddha Roy Chowdhury handing over the Best Lady Player award to Shalmali Basu, Team Apollo XI with the Champions' Trophy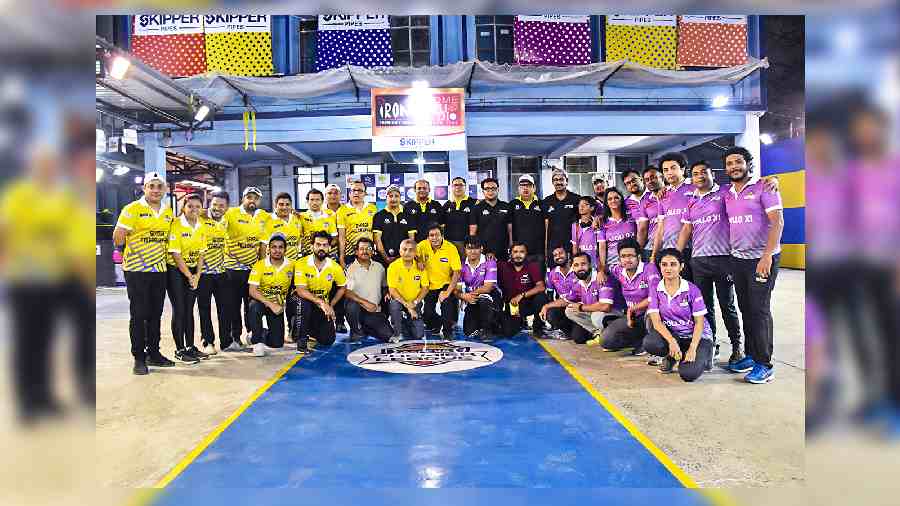 The Organising Committee with the two finalist teams Apollo XI and George Telegraph Heritage Bengal Global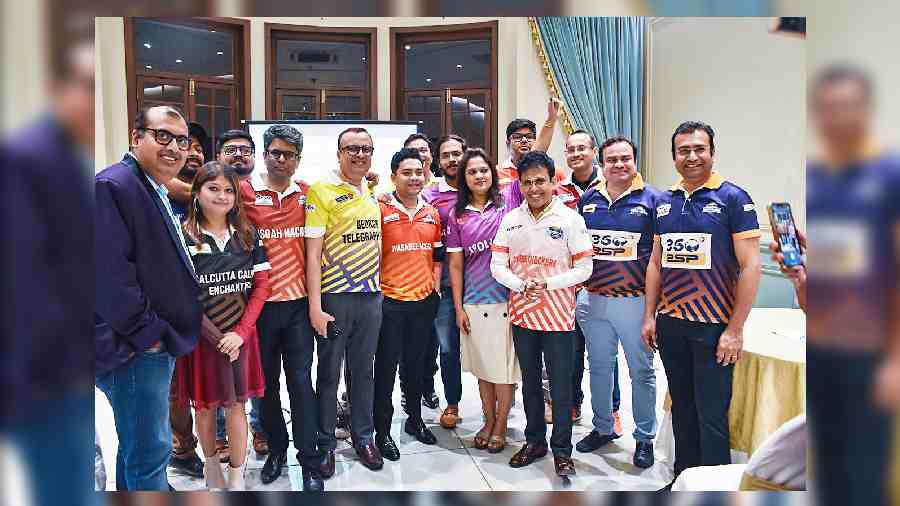 Team owners and captains at the opening night at Royal Calcutta Golf Club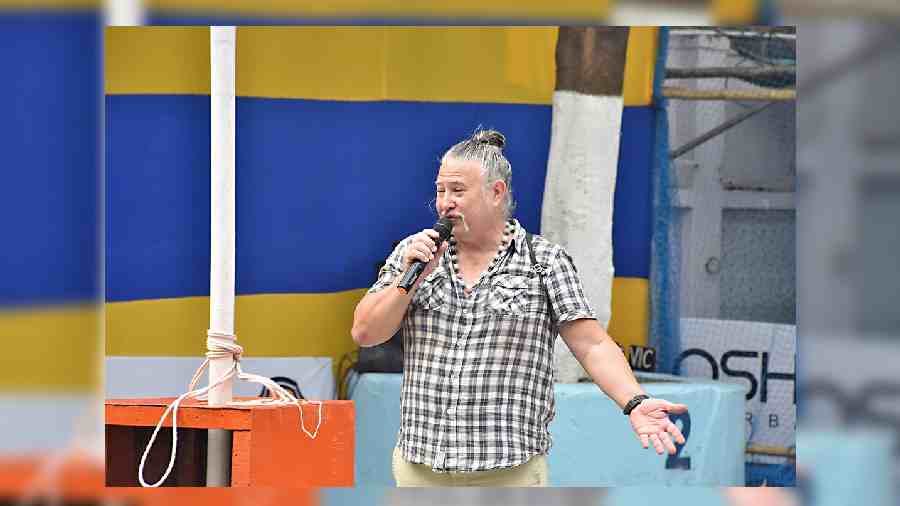 Chief guest Philip D Ridder, Belgian coach, football administrator and former football player, addressing the participants at the inauguration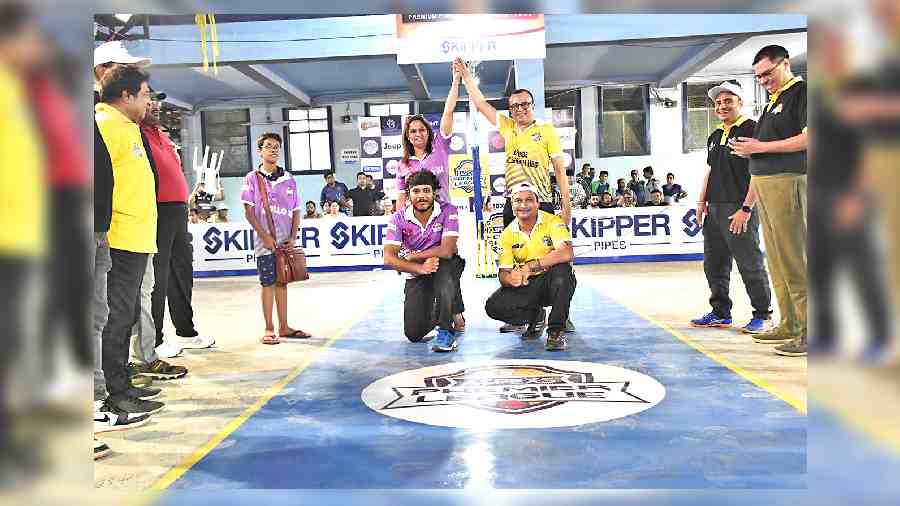 Maitreyi Mallick owner of Apollo XI was awarded Best Owner along with the runner-up team owner, Atin Dutta, and the captains of the two finalists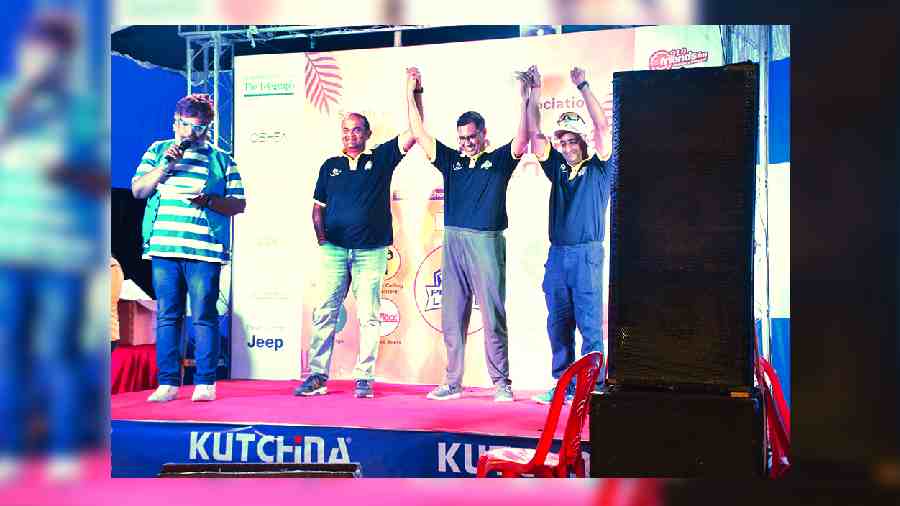 Krishna Damani, president of ASPEXS; Meghnath Roy Chowdhury, chairman of APL and Riki Malik, convenor of APL, with the MC for the event, Pranam Roy, at the prize distribution ceremony. "Over 100 players participated in the tournament starting from the batch of 1980 till the youngest alumni," said Krishna Damani, president, ASPEXS. "There was a huge participation from the Pointer community in the form of players, team owners, spectators and performers, who made this event a huge success," said Meghnath Roy Choudhury, chairman, APL Committee. "The event was broadcast live on a cable channel as well as YouTube and live scores and commentary were also available online through the app CricHeroes," said Riki Malik, convenor, APL Committee.