Picks of the Day
College Square, Sourav Ganguly and more
A quick look at the day that was for Kolkata
By
My Kolkata Web Desk
| Published 04.10.22, 08:22 PM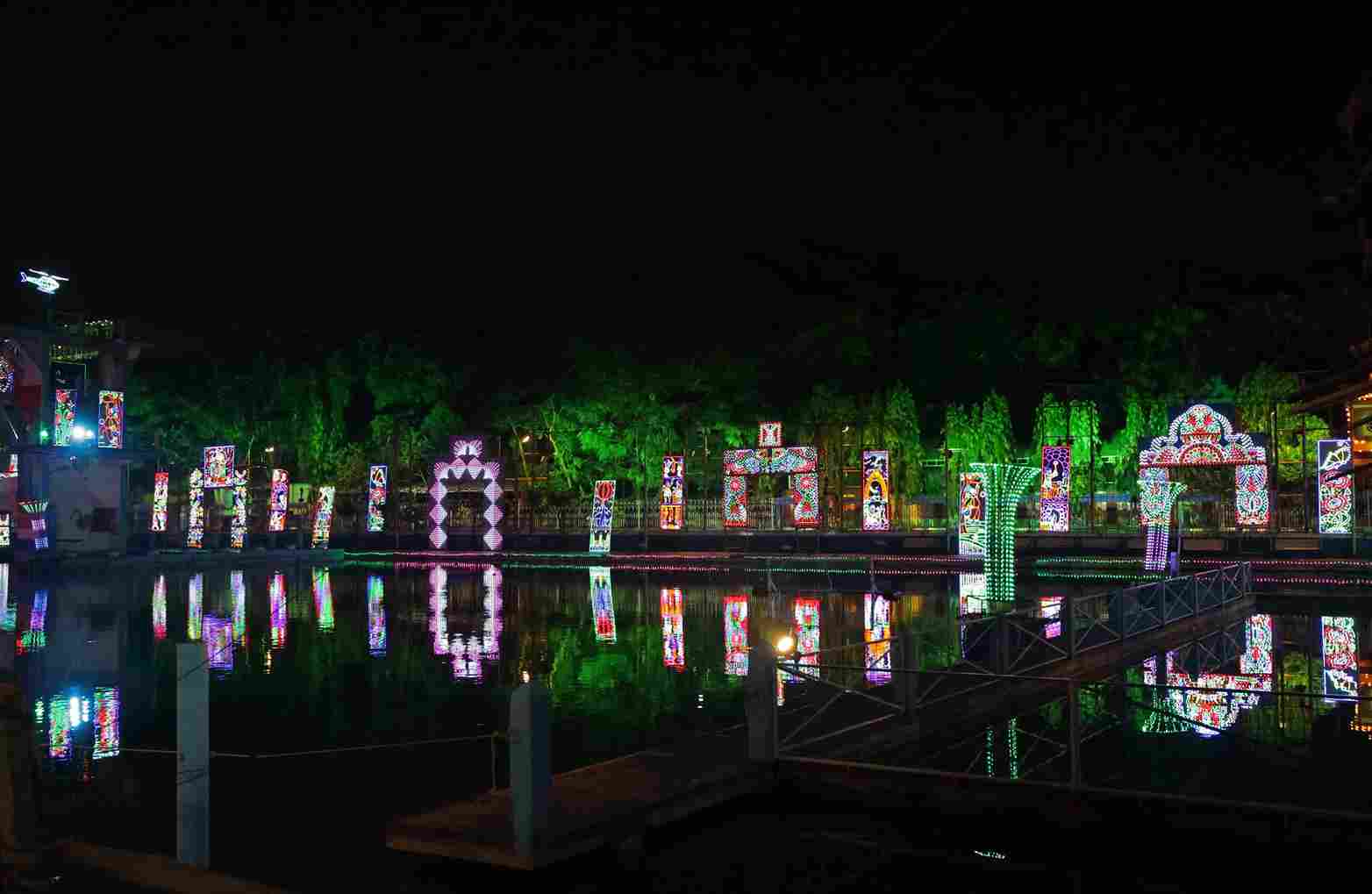 Celebrating its 74th year, the dazzling College Square Durga Puja is one of the noted pujas in the Central Kolkata area. The adjoining water body is the Puja's main USP. The illuminated pandal's reflection is a grand spectacle.
Photo by Suvendu Das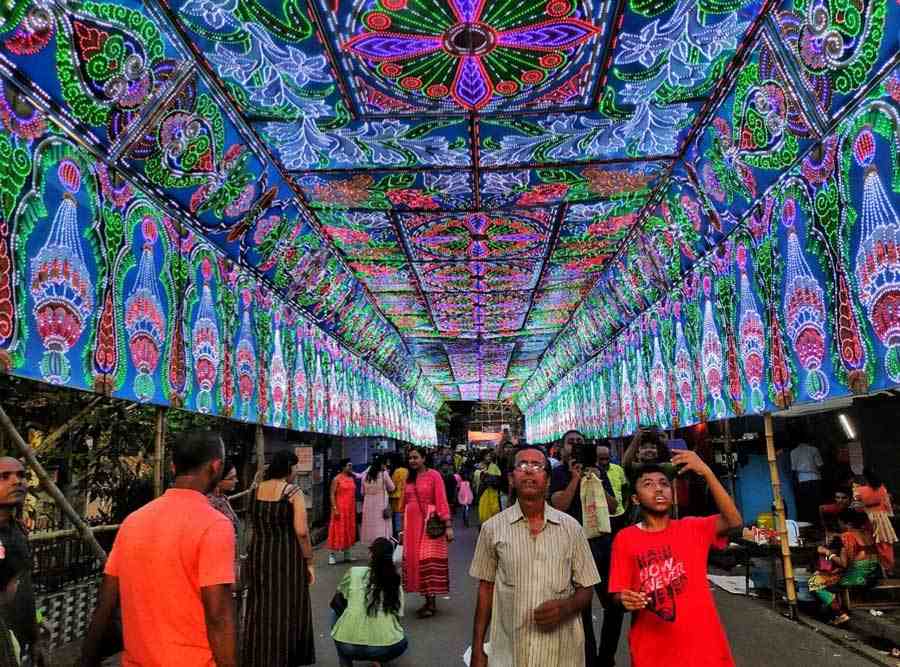 Pandal-hoppers throng Hindustan Park's Durga Puja pandal on Tuesday. After the pandemic, this year, the committee members of Hindustan Park Sarbojanin's pandal have paid tribute to all those artisans who worked day and night to make the pandals look beautiful and attractive. Titled Jonaki theke Agnisikha, the pandal's theme highlighted the efforts of these unsung heroes. The pandal was conceptualised and designed by artist Raju Sarkar.
Photo by Soumyajit Dey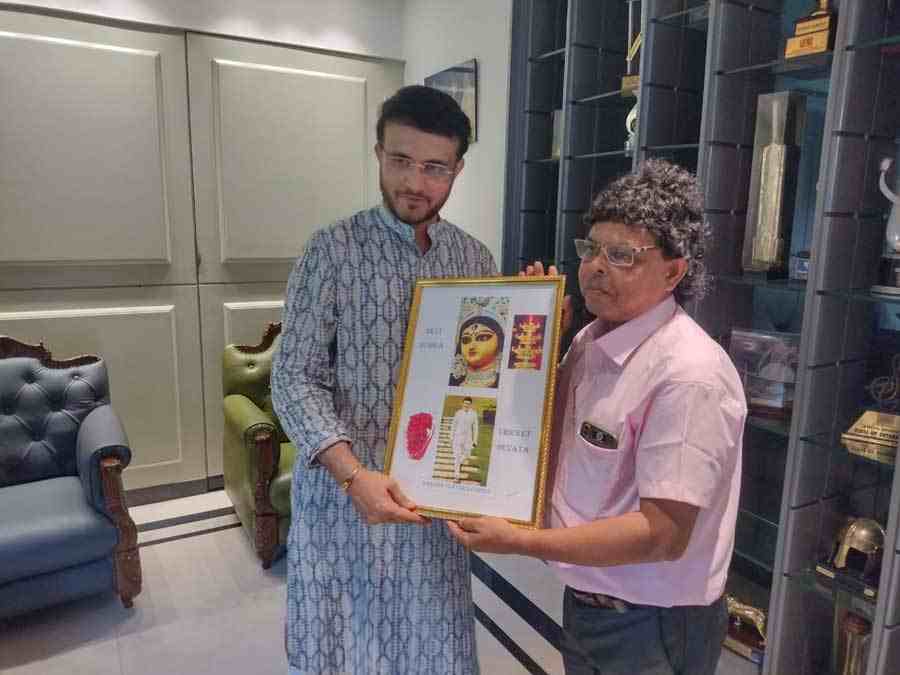 BCCI chief Sourav Ganguly was gifted a memento at the Barisha Players' Corner on Tuesday.
Photo by Bibhash Lodh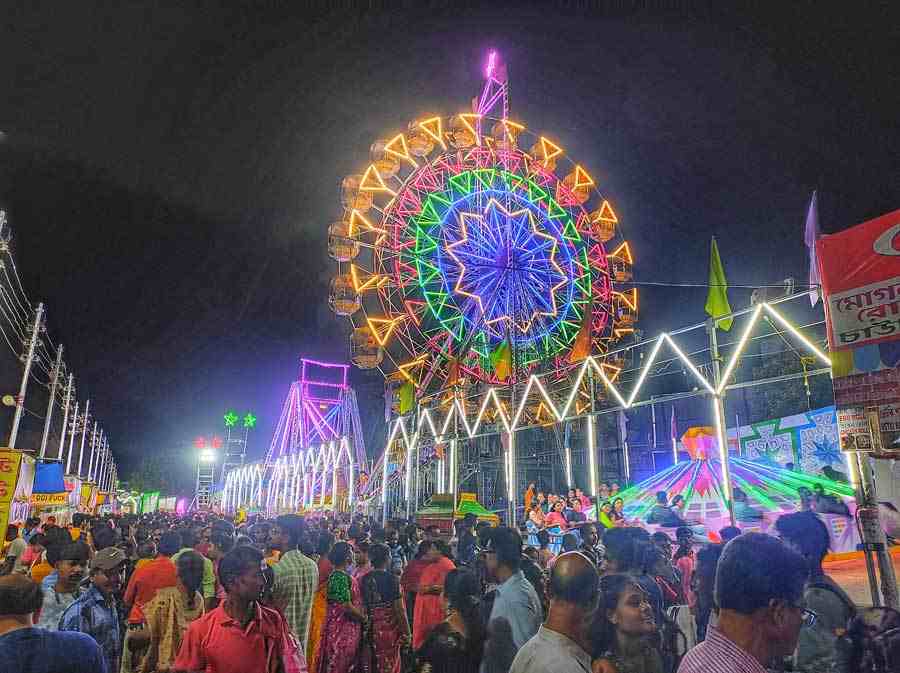 People of all age groups make a beeline at the Saradiya Mela at Sinthi More in North Kolkata on Tuesday.
Photo by Amit Dutta