The gastronomical heritage of Bengal has always retained its position globally. BCC&I being one of India's oldest heritage institutions is delighted to celebrate the cultural food heritage of Bengal through a month-long heritage food recognition. The heritage food celebration shall continue from March 14 to April 12, offering a plethora of engaging activities. A wide range of heritage eateries in Calcutta, which have consistently made history in the F&B sector, has been recognised and put forward in this initiative. Categories like Biryani and Tandoor, Chinese and Tibetan, Bengali Pice Hotel, Bengali Finger Food, Classic Confectionery, and others have been added to the list. Eateries which have ruled the hearts of Calcuttans with their legacy of gourmet food, such as Nizam's, Allen's Kitchen, K.C. DAS, Putiram, OlyPub, Basanta Cabin and many more, were invited to Chapter 2 on March 13 to be complimented by the BCC&I and Debaditya Chaudhury, owner of Chowman Hospitality. The owners of a few of the eateries were present to receive certificates of Aharer Sekal Ekal's recognition.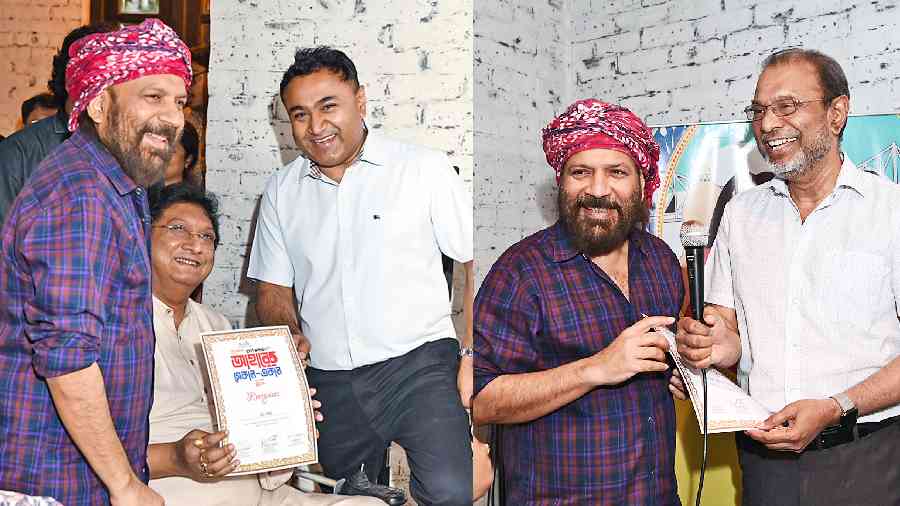 "Being a foodie myself, I felt very lucky being here amongst so many famous restaurants. I would like to thank Debaditya and the BCC&I for adding K.C. Das to this prestigious heritage eateries list. I'm really honoured," said Dhiman Das (centre), director of K.C. Das.
Ishtiaque Ahmad (right), director of Shiraz. "Shiraz is almost 80-85 years old now. When someone thinks about biryani, Shiraz will always cross their mind. That's the effect we have on people and I'm so glad that Shiraz is a part of the heritage journey now."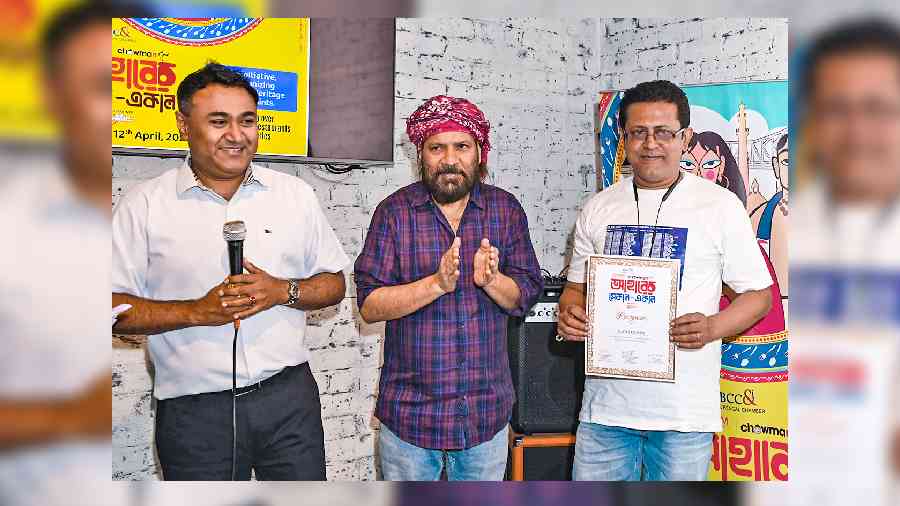 Deepak Saha (right), owner of Allen's Kitchen known for their prawn cutlets, said, "Allen's Kitchen has been in the city for 130 years, and we always have been in one place with no outlets. Initiatives like this bring more and more people to our place, and give us more recognition. We have been receiving more young crowd as our customers for past few years. I'm feeling very proud."
Chitto Babur Dokan, one of the famous food dens at Dacres Lane, was also recognised as a heritage eatery. "We have been recognised by various platforms but being recognised as one of the heritage eateries by The Bengal Chambers of Commerce is a big deal for us. This is a motivation which will keep making us move forward," said Sujoy Roy (right), co-owner.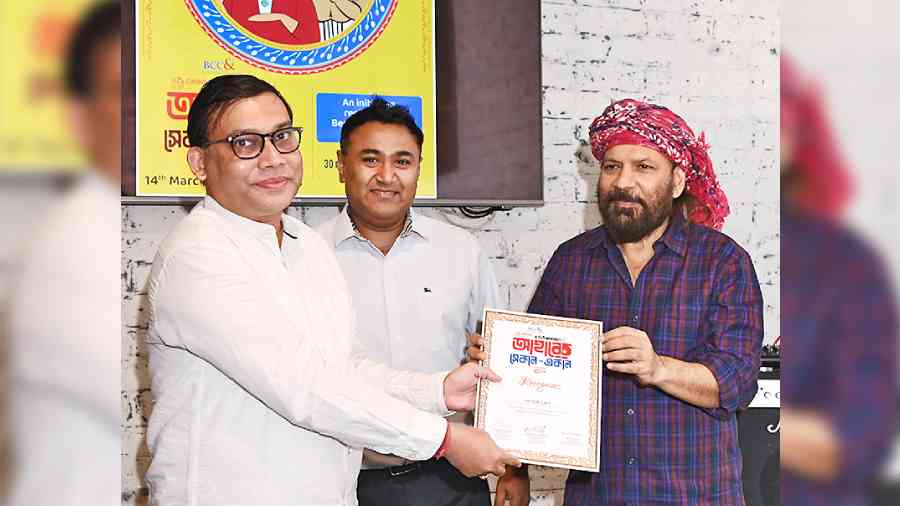 Mitra Café's managing director Tapash Roy (left) said, "This a great initiative by BCC&I as all these heritage eateries are connected with the city's history in some way or the other. Mitra Café is thankful to be part of this vision."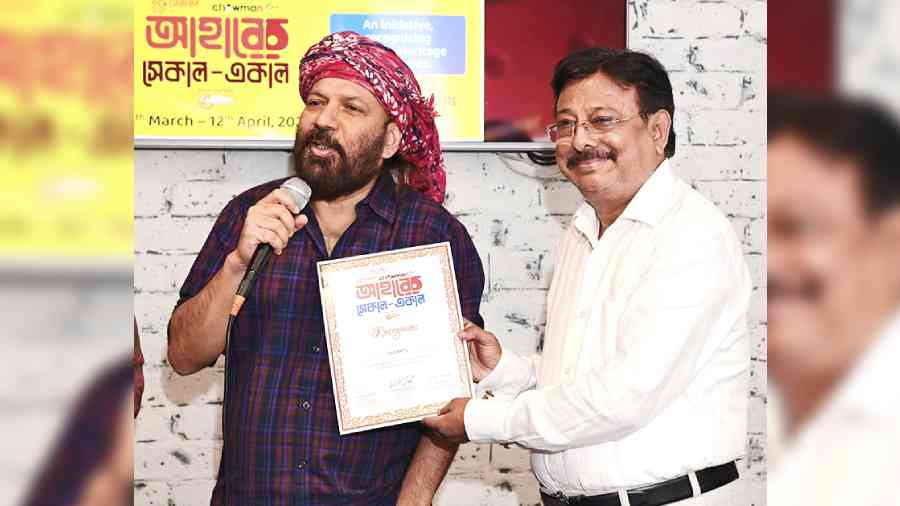 Faiyaz Ahmed (right), manager of Nizam's Restaurant that has been serving some of the best kathi rolls in the city since 1932, receives the certificate from Debojyoti Mishra. Ahmed said, "I'm feeling very proud that Nizam's has been recognised by this great initiative by BCC&I. Nizam's has been people's favourite for the famous kathi rolls. Even celebrities who board at fivestar hotels order our kathi rolls. Feeling very happy."