Woes, not ease, of doing business
Government claims Rs 3 lakh crore investment promises, little to show on ground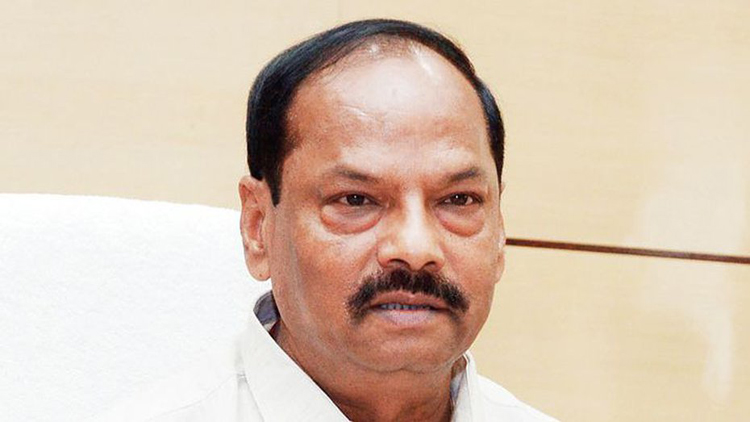 ---
---
Jharkhand finished fourth among states on the ease of doing business in 2018, but there is a question mark on whether chief minister Raghubar Das can pat himself on the back for it.
The much hyped Global Investors' Summit in February 2017, with "Momentum Jharkhand" following on the heels of Vibrant Gujarat, was said to have signed 210 MoUs and attracted Rs 3 lakh crore of investments to the state. However, nearly three years down the line, not much action is seen on the ground, certainly nothing to justify the stupendous figure of Rs 3 lakh crore.
The industries department claims work started on over 546 new industrial units with an investment of Rs 70,961 crore. Of these, 120 have started working and given employment to 1.3 lakh people.
Speaking to The Telegraph, state industries secretary K. Ravikumar was upbeat. "We are moving ahead on the path of becoming an industrial hub, thanks to the efforts of the state government in the last five years. The Raghubar Das government has created a favourable environment for industrialisation, investors from the country and abroad are getting drawn towards Jharkhand. This has also led to direct and indirect employment to lakhs of people," he claimed.
Asked for numbers on the ground, the industries secretary said: "At present, the number of industrial units in the state is 3,217. In 2015, it was 2,500." He quickly added: "On the other hand, 8,997 small and medium industries are also registered on the portal of the industries department."
He said that after a change in owner/ promoter, 150 sick or closed units had started again.
Not just big industries, he added, but villagers under the Mukhyamantri Laghu Evam Kutir Udyam Vikas Board and Jharkhand Matikala Board were being trained and handheld to become rural entrepreneurs in fields such as lac processing, honey extraction, making gold, silver and stone jewellery. The textile industry was booming in Jharkhand, he claimed, with six garments manufacturing units employing at least 9,000 people.
The Das government has brought in the Jharkhand Single Window Clearance Act, 2015; Jharkhand Feed Processing Industry Policy, 2015; Jharkhand Food Processing Industry Policy, 2015; Jharkhand Industrial Park Policy, 2015; Jharkhand Industrial Area Development Authority Regulation, 2016; Jharkhand textile, apparel and footwear policy, 2016; Jharkhand automobile and auto components policy, 2016; common incentive disbursement guideline for 16 incentive policies for Jharkhand, a central inspection agency framework, among others to streamline and encourage industry.
Ravikumar also claimed the single-window system helped clear hurdles for investors.
Industrialists and traders, considered for long to be the traditional votebank of the BJP, however, beg to differ.
From bearing the brunt of poor power supply to complicated GST laws that put the fear of legal tangles in small entrepreneurs, to lack of broad vision to help industrialists minimise losses during recession, existing entrepreneurs in the state have been increasingly strident about how hard it is to do business in the state.
In Ranchi, president Kunal Ajmani of apex trade body Federation of Jharkhand Chamber of Commerce and Industries has been outspoken about the communication breakdown between the state government and the business fraternity.
He has pointed out on various occasions that the government was busy inviting outsiders to invest in the state at a time local businessmen were not able to run their establishments smoothly.
"The expectations of the trading community have been shattered. So we think having our own people in the Assembly is necessary to get our voices heard," Ajmani recently said in the state capital.
Earlier this week, former FJCCI president Pavan Sharma filed his nomination as an Independent from Ranchi against BJP heavyweight and minister C.P. Singh.
Industrialists in Adityapur blamed the state government for not doing enough for the micro, small and medium-scale enterprises, hit the hardest in the ongoing slowdown. Of the 1,800 ancillary units in Adityapur, over 700 are non-performing assets. In layman terms, it means they are shut. Job losses are said to be in thousands here, but everyone is afraid to count.
Sameer Singh, Laghu Udyog Bharati (an industrial union affiliated to RSS) Jamshedpur and Seraikela general secretary, who is also the director of M/s Singhel Engineering in Adityapur, said most ancillary units are running at 30 per cent of their capacity due to poor orders from the automobile sector.
"The government had the lofty idea of attracting investments but it failed to read market conditions properly and take steps to sustain the existing industries," said Singh, frankly critical.
"The government should have made an interest subvention scheme of 2 per cent unconditional for the MSME sector and set up other manufacturing industries, something we've wanted for years, such as railway coach and wagon factories and power plants which would have helped local industries manage during the recession in the automobile sector. At this moment, we are solely dependent on orders from Tata Steel and Tata Motors," Singh added.
A former president of the FJCCI, Deepak Kumar Maroo said the government should have consulted local industrial units before spending crores on Momentum Jharkhand. "We had asked the governemnt mandarins to take us into confidence before going ahead with Momentum Jharkhand in 2017. But our pleas went unheeded. The result is before everyone to see. There's nothing on the ground. Attractive policies were certainly framed, but the government delivery system has been bad due to poor bureaucratic implementation and lack of vision," said Maroo, owner of Ranchi-based Nirmala Rotoplast.
The Opposition has been no less scathing.
"The government kept on flying elephants in the name of industrial development," JVM chief Babulal Marandi quipped on Wednesday, referring to the Momentum Jharkhand mascot.
JMM's general secretary Supriyo Bhattacharya called the Das government a facilitator of mega roadshows in India and abroad and groundblessing ceremonies. "These have cost crores in the name of attracting investment. Show us what actually happened on the ground. Many big industries have closed in the chief minister's hometown Jamshedpur," Bhattacharya said. "This government tried everything to please capitalists, including usurping tribal land for people like the Adanis (in Godda). To what end?" he asked.