Witch-hunt survivor to Padma Shri glory
Chutni Mahato has rescued hundreds of women and created awareness against the belief across the state for the last two decades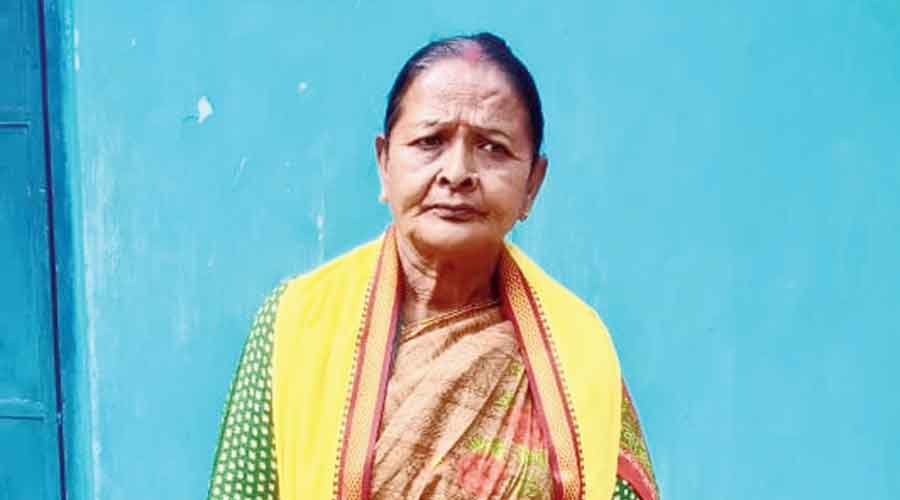 Chutni Mahato
Bhola Prasad
---
Jamshdepur
|
Published 28.01.21, 01:48 AM
|
---
Once branded a witch and after surviving inhuman atrocities, 62-year-old Chutni Mahato of Jharkhand has come a long way.
Since then, she has rescued hundreds of women branded witches and created awareness against witch-hunting across the state for the last two decades.
On Tuesday, she was awarded the Padma Shri for her work and her unwavering courage.
Chutni, who was in state capital Ranchi on Wednesday, is, however, unflustered about receiving one of the highest civilian awards of the country. "Award or no award, I will continue what I have been doing since the last two decades. I will not only continue to save women from being tortured after being branded witches but also create awareness against this practice of witch-hunting based on superstitious beliefs and the word of quacks," Chutni told The Telegraph.
A resident of Bholadih village in Birbans panchayat under Gamharia block of Seraikela-Kharsawan district, Chutni was branded a witch in 1995. Villagers even seized her property and made her drink urine and paraded her semi-naked.
"I was married at the age of 12. When my elder brother-in-law's daughter suffered from illness, a quack claimed that I was a witch and was the reason for her getting ill. My house was attacked, I was insulted, forced to drink urine, was paraded semi-naked around the village. I ran away to my parent's house. During my stay there, I got in touch with the Association for Social and Human Awareness (ASHA) which had been working against witch hunting."
Bholadih is around 130km from Ranchi.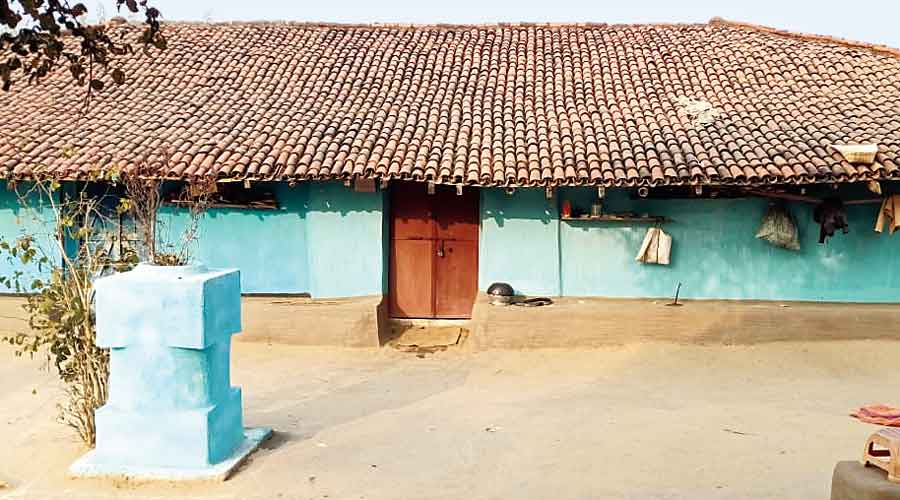 Chutni is now the in-charge of the rehabilitation centre under Birbans panchayat. She has a team of over 90 women from various villages of Seraikela-Kharsawan district who keep a watch on incidents of torture or harassment in the name of witch-hunting. The team informs Chutni, who in turn, reaches the spot to provide justice to the victim with the support of the police and administration.
Chutni has three sons, two of whom are married while the younger son is yet to be married.
She has already prepared two crusaders from her family against witch-hunting. "My two daughters-in-law are fully behind me and accompany me to the meetings and awareness sessions against witch hunting. I want them to carry on the battle after me. I am happy that my elder daughter-in-law (Sangeeta Mahato) and second daughter in-law (Anjana Mahato) have picked up my skills. When I am busy with other things they go around to the affected villages to create awareness and also help me in rescuing women," said Chutni.
Murder, driven by the belief in black magic, is common in Jharkhand. In 2019, the state reported 27 deaths related to allegations of witchcraft, according to police data. Till September 2020, 19 deaths had taken place over alleged witchcraft.